Building Dreams: Transforming the World with the Berkeley Architecture Program
Discover the transformative creativity and cutting-edge design education offered by the Berkeley architecture program, unlocking your potential for architectural brilliance.
Are you ready to embark on an exciting journey where creativity meets functionality, and your designs have the potential to reshape the world we live in? Look no further! Berkeley's architecture program is perfect for turning your artistic visions into awe-inspiring structures.
With a focus on sustainability, urban planning, and innovative design, this prestigious program has been molding the architects of tomorrow for years.
By joining the ranks of the brilliant minds at Berkeley, you'll not only develop a deeper understanding of architectural principles but also have the chance to make a tangible impact on the world around you.
Let's dive into the incredible world of Berkeley's architecture program and learn how it paves the way for future visionaries like you!
Does Berkeley have an architecture program?
Does Berkeley have an architecture program? If you are keen on getting the lowdown on one of the most respected and innovative architecture programs in the world, well, you've come to the right place!
Here, we're going to dive deep into the heart of the architecture program at Berkeley, exploring its unique offerings and the opportunities that await you as a student. So, grab a cup of your favorite brew, and let's get started on this eye-opening journey.
Degrees Offered
Undergraduate Program
The undergraduate program in architecture at Berkeley leads to the Bachelor of Arts (B.A.) degree. This program provides students with a well-rounded education that combines required courses in environmental design and architecture with the flexibility to pursue individualized programs.
Through a combination of core courses and specialized studies, the B.A. degree offers an introduction to the field of architecture and opportunities for specialization in architectural design and representation, architectural technologies and building performance, and architectural history, society, and culture.
The B.A. degree not only equips students with a broad understanding of architecture but also provides them with pre-professional competency for entry-level employment in architecture, the option for graduate work in architecture, or further studies in related environmental design fields.
Minors Offered
Environmental Design and Urbanism in Developing Countries
The Environmental Design and Urbanism in Developing Countries minor focuses on the intersection of architecture, urban planning, and social development in less economically developed regions.
This Berkeley architecture program equips students with a deeper understanding of the challenges faced by communities in these countries and encourages them to develop sustainable and culturally sensitive design solutions.
By exploring topics such as infrastructure, housing, and community engagement, students gain the necessary skills to address the complex issues of urban development in diverse cultural contexts.
History of the Built Environment
The History of the Built Environment minor invites students to explore the rich architectural heritage and the evolution of the built environment throughout history.
Students examine the social, cultural, and technological forces that have shaped cities and buildings over time through an interdisciplinary approach.
This minor allows students to develop critical thinking and research skills while deepening their understanding of the historical context in which architecture operates.
Social and Cultural Factors in Environmental Design
The Social and Cultural Factors in Environmental Design minor emphasizes the impact of social and cultural dynamics on architectural design. Students explore how the built environment can influence human behavior, social interactions, and cultural identity.
By examining topics such as place-making, inclusive design, and community engagement, students gain insights into the social implications of architecture and learn how to create spaces that promote equity, inclusivity, and social well-being.
Sustainable Design
The Sustainable Design minor focuses on integrating sustainable principles and practices into architectural design.
Students engage with concepts such as energy efficiency, passive design strategies, renewable technologies, and material selection to create environmentally responsible buildings and spaces.
This minor equips students with the knowledge and skills necessary to address the pressing challenges of climate change and contribute to the creation of a sustainable built environment.
Master of Architecture (MArch)
The Master of Architecture program at Berkeley is designed for students seeking their first accredited professional degree in architecture. This comprehensive and challenging program equips students with the necessary skills and knowledge to embark on a successful career in architecture.
One of the program's strengths is its flexibility, allowing graduate students to tailor their educational path within a rigorous two to three-year curriculum. Regardless of their field of undergraduate preparation, students are welcomed into the program, and the specific requirements may vary based on their previous education, professional experience, and graduate study, if any.
The admissions committee, known as the Master of Architecture Committee, determines the placement of applicants based on their application materials.
Master of Advanced Architectural Design (MAAD)
The Master of Advanced Architectural Design program, known as MAAD, is a one-year post-professional design studio aimed at individuals who possess a professional degree in architecture (Bachelor's or Master's) and wish to further explore current design issues in a stimulating and experimental studio setting.
While this Berkeley architecture program does not lead to professional accreditation, it offers a unique opportunity for experienced architects to enhance their design skills and engage in advanced research.
The core of the MAAD program revolves around a two-semester studio course that integrates seminars, lectures, and workshops covering design theory, history, urbanism, digital applications, and building technology.
Master of Science (MS)
The Master of Science program in architecture at Berkeley is a research-based, non-professional degree that allows students to delve deeper into specialized areas within the field. This program is particularly suitable for individuals who aspire to pursue careers in research or seek advanced knowledge in specific subfields of architecture.
The MS degree offers two areas of study: Building Science, Technology, and Sustainability, or History, Theory, and Society. Students enrolled in the MS program undertake coursework and engage in supervised independent research to gain expertise in their chosen area of focus.
The program welcomes students with diverse undergraduate degrees, such as in architecture, history, engineering, environmental sciences, or related disciplines within the built environment.
Doctor of Philosophy (PhD)
The Doctor of Philosophy program in architecture at Berkeley is an advanced research-based degree intended for students with exceptional academic records.
The program emphasizes interdisciplinary approaches and encourages students to pursue in-depth and broad knowledge as part of their formal coursework and original research.
Students in the PhD program define their specialization within one of the following areas of study: Building Science, Technology, and Sustainability, or History, Theory, and Society.
The dissertation serves as the foundation for the student's specialization and represents a significant contribution to their chosen field of study.
What makes Berkeley architecture unique?
What makes Berkeley architecture unique? If you've been searching for an architecture program that breaks the mold and offers a truly unique educational experience, look no further than Berkeley's architecture program.
Read on as we explore the factors that set this prestigious program apart from the rest. So, let's uncover the secrets behind Berkeley's architectural excellence and see how this program can shape your future!
Interdisciplinary Approach to Design and Sustainability
One of the cornerstones of  Berkeley's architecture program is its commitment to an interdisciplinary approach to design and sustainability.
The program encourages students to explore the connections between architecture and other disciplines, such as urban planning, landscape architecture, and environmental design.
This holistic perspective allows students to develop innovative, sustainable solutions that consider the broader implications of architectural design for the environment and society.
Integration of Technology and Innovation in Architectural Education
At Berkeley, cutting-edge technology and innovation are woven into the very fabric of architectural education. The program offers state-of-the-art facilities, such as the Digital Fabrication Lab and the CED Visualization Lab, where students can experiment with advanced tools and technologies like 3D printing, laser cutting, and virtual reality.
This integration of technology empowers students to push the boundaries of architectural design and stay ahead of the curve in an ever-evolving field.
Renowned Faculty and Collaboration Opportunities
Berkeley's architecture program boasts an impressive roster of renowned faculty members who are not only experts in their respective fields but also deeply committed to fostering a collaborative learning environment.
As a student, you'll have the opportunity to work closely with these accomplished professionals, learning from their wealth of experience and insights.
The program also promotes collaboration with other disciplines and institutions, providing you with a diverse network of contacts and resources to support your growth and success in the field.
Strong Focus on Community Engagement and Social Impact
Berkeley's architecture program is dedicated to making a positive impact on the world by emphasizing community engagement and social responsibility.
As a student, you'll be encouraged to participate in hands-on projects that address real-world challenges, such as affordable housing, sustainable urban planning, and disaster recovery.
These experiences not only enhance your skills and understanding of the field but also help you develop a deep sense of empathy and responsibility towards the communities you serve.
What are the requirements for admission into the Berkeley architecture program?
What are the requirements for admission into the Berkeley architecture program? If you've set your sights on the prestigious architecture program at Berkeley, you're probably wondering what it takes to secure your spot at this esteemed institution.
Fear not! Here, we'll break down the undergraduate admission requirements step by step, helping you create the perfect blueprint for success. So, let's dive into the details and get you one step closer to your architectural dreams!
Undergraduate Admission Requirements
High School Coursework and GPA
A strong foundation in academics is essential for success in the architecture program at Berkeley. The program looks for applicants who have excelled in a rigorous high school curriculum, particularly in subjects such as mathematics, science, English, and history.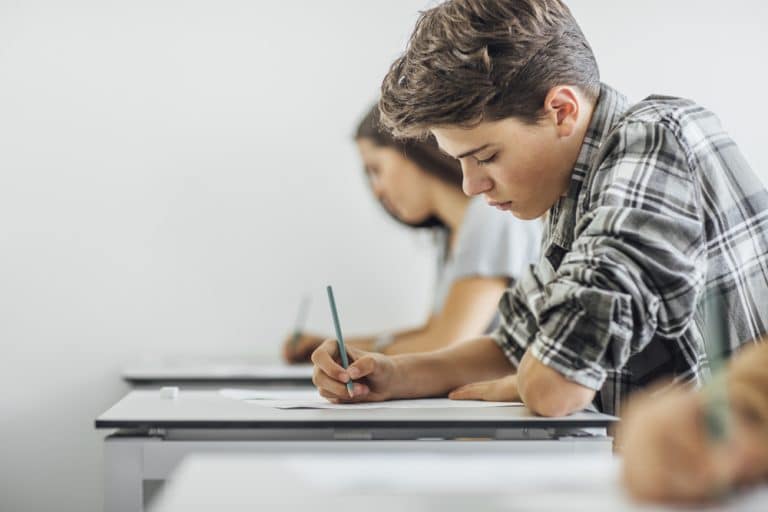 Although not required, it's also a great idea to take classes in art, design, or other creative fields to demonstrate your passion for architecture. Your GPA will play a significant role in the admissions process, so make sure to keep those grades up and showcase your commitment to academic excellence.
Standardized Test Scores
While standardized test scores may not be your application's be-all and end-all, they provide an important snapshot of your academic abilities. The University of California system, which includes Berkeley, evaluates applicants based on their SAT or ACT scores.
While there is no minimum score required, keep in mind that competition can be fierce, so aim high and prepare well to stand out from the crowd.
Letters of Recommendation
To better understand your strengths, character, and potential, Berkeley's architecture program requires letters of recommendation as part of the application process. Typically, you'll need to submit two letters from teachers or counselors who can speak to your academic abilities, work ethic, and passion for architecture.
Choose your recommenders wisely, ensuring that they know you well and can provide a thoughtful, detailed account of what makes you an exceptional candidate for the program.
Personal Statement and Supplemental Essays
Your personal statement and supplemental essays are your chance to let your personality and passion for architecture shine through.
The personal statement is a critical part of the University of California application, allowing you to share your story, achievements, and aspirations. Use this space to convey your unique qualities and explain why you fit the Berkeley architecture program perfectly.
In addition to the personal statement, the program may also require supplemental essays that focus on specific aspects of your interest in architecture, such as your design philosophy, career goals, or experience with community engagement.
Be sure to approach these essays with creativity and authenticity, showcasing your dedication to the field and the qualities that set you apart as a future architect.
Graduate Admission Requirements
Bachelor's Degree and Prerequisites
First and foremost, you'll need a bachelor's degree from an accredited institution to be eligible for graduate studies at Berkeley. The specific degree requirements may vary depending on the Master of Architecture track you choose.
In addition to your bachelor's degree, you'll also need to meet specific prerequisites for the program. These prerequisites typically include coursework in calculus, physics, and architectural history, among others.
Make sure to review the program's requirements carefully to ensure you have a solid foundation for success.
Graduate Record Examination (GRE) Scores
As part of the graduate admission process, you'll need to submit your Graduate Record Examination (GRE) scores.
While there is no minimum score requirement, keep in mind that the architecture program at Berkeley is highly competitive, so a strong performance on the GRE can help you stand out from the crowd.
The good news is that the program only requires the general GRE test, so you won't need to worry about additional subject tests.
Statement of Purpose and Supplemental Materials
Your statement of purpose is a critical component of your graduate application, providing you with the opportunity to express your passion for architecture, your educational and career goals, and your reasons for pursuing a graduate degree at Berkeley.
Be sure to craft a compelling, well-written statement that captures your unique voice and conveys your dedication to the field.
In addition to the statement of purpose, you may also need to submit supplemental materials, such as a design portfolio, writing samples, or examples of your research.
These materials can showcase your creative and intellectual talents, further demonstrating your potential for success in Berkeley's architecture program.
What kind of career opportunities are available to graduates of the Berkeley architecture program?
What kind of career opportunities are available to graduates of the Berkeley architecture program? If you're considering the renowned architecture program at Berkeley, you're likely wondering what exciting career opportunities await you upon graduation.
Fear not, for in this blog, we'll uncover the vast array of professional paths you can explore after completing your studies at Berkeley. So, let's dive in and discover the blueprint for your future success!
Professional Practice in Architecture Firms
One of the most obvious and rewarding career paths for architecture graduates is joining architecture firms' professional practice.
With your newfound expertise and world-class education, you'll be well-equipped to design and create awe-inspiring structures, from innovative residential buildings to iconic skyscrapers.
Whether you choose to work for a small boutique firm or a global powerhouse, your Berkeley education will undoubtedly open doors to a thriving career in architecture.
Careers in Urban Planning and Design
If you're passionate about shaping the future of our cities and communities, a career in urban planning and design might be the perfect fit for you. As an architecture graduate, you'll have the skills and knowledge to develop innovative urban growth, transportation, and sustainability solutions.
With the increasing importance of urban planning in today's rapidly evolving world, your expertise will be in high demand across both the public and private sectors.
Opportunities in Sustainable Design and Environmental Consulting
With a strong focus on sustainability and interdisciplinary design, Berkeley's architecture program prepares its graduates to become leaders in the fields of sustainable design and environmental consulting.
You can pursue a career that focuses on creating environmentally responsible buildings, helping organizations achieve their sustainability goals, or even advising governments on policies related to green architecture and urban development.
Academic and Research Positions
For those with a passion for expanding the horizons of architectural knowledge, pursuing an academic or research career can be incredibly rewarding.
As an architecture graduate, you'll be well-positioned to secure teaching positions, conduct groundbreaking research, or even work as a curator or critic. Your expertise and insights can help shape the future of architecture and inspire the next generation of architects and designers.
Entrepreneurship in Design and Technology
If you're a trailblazer with an entrepreneurial spirit, why not leverage your Berkeley architecture education to launch your own design or technology venture?
With a strong foundation in design thinking and innovation, you'll be uniquely qualified to create cutting-edge products, services, or even entire companies that push the boundaries of what's possible in the architectural realm. From virtual reality to 3D printing, the opportunities are limited only by your imagination!
With a degree from the prestigious architecture program at Berkeley, the sky's the limit when it comes to your career prospects.
Whether you choose to pursue professional practice, urban planning, sustainable design, academia, or entrepreneurship, you'll be well-prepared to make a lasting impact on the world of architecture and beyond.
If you're eager to pursue this incredible opportunity and secure your spot in Berkeley's architecture program, don't hesitate to seek expert guidance to help you navigate the college application process.
Here at AdmissionSight, we will help you craft a winning application that showcases your unique talents, passions, and qualifications. By booking an initial consultation with us, you'll be taking the first step toward building a solid foundation for your future success in the world of architecture.
Don't wait—let us help you unlock your full potential and make your architectural dreams a reality! Contact us today!