Building the Future: Discovering the Masterpieces at Yale Architecture
Dive into the world of design at the prestigious Yale architecture program, where budding architects shape the future with innovative ideas, expert guidance, and hands-on experiences that inspire creativity and redefine architectural brilliance!
If you're wondering why the architecture program at Yale is making waves in the world of architecture, you've come to the right place. As a renowned institution, Yale is the breeding ground for creative geniuses who push the boundaries of design and redefine what's possible in the built environment.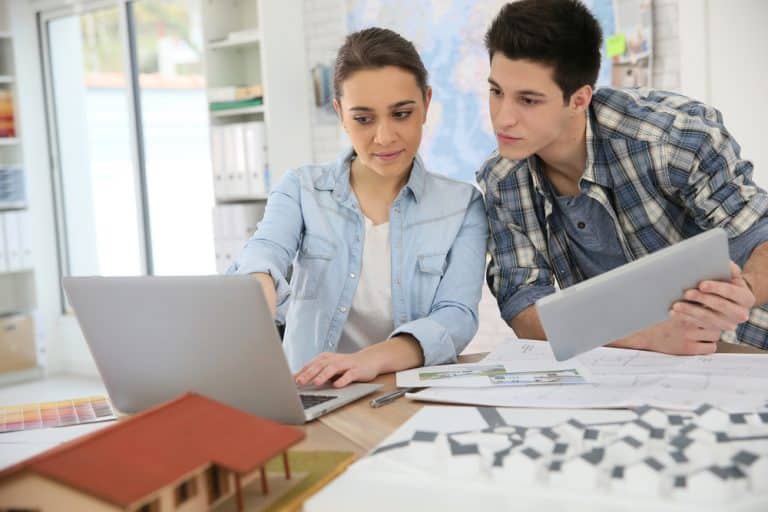 But wait, there's more! Yale's architecture program is not only about creating awe-inspiring structures; it's also about embracing sustainability, fostering a sense of community, and shaping urban landscapes that are functional, beautiful, and timeless.
So, strap in, and let's embark on this exciting journey to uncover the secrets behind the success of Yale's architecture program and see how it's revolutionizing the world of architecture, one blueprint at a time!
Does Yale have an architecture program?
Does Yale have an architecture program? Hey there, future architects! Have you ever heard whispers about the legendary architecture program at Yale and wondered if it truly exists? Well, consider your curiosity satisfied, because we're here to confirm that, yes, Yale's architecture program is very much real, and it's nothing short of extraordinary!
In this blog, we'll take you on a journey to uncover the essence of the architecture program at Yale, exploring its innovative curriculum, world-class faculty, and inspiring studio culture.
So, get ready to be amazed as we delve into the hallowed halls of this prestigious institution and see how Yale's architecture program is shaping the architects of tomorrow!
1. A Curriculum that Sparks Joy and Creativity
Yale's architecture program is known for its comprehensive and engaging curriculum, which is designed to inspire and challenge students at every turn. From undergraduate to graduate studies, the program covers a wide range of topics and skills, providing students with a solid foundation in architectural design, theory, and history.
Courses are thoughtfully crafted to encourage interdisciplinary thinking, blending the worlds of art, technology, and the humanities. Students have the opportunity to explore topics like urbanism, sustainable design, and digital fabrication while honing their practical skills in design studios.
The curriculum is structured to accommodate diverse interests and allow students to tailor their education to align with their passions. By the time they graduate, Yale architecture students will be equipped with the knowledge, skills, and confidence needed to excel in their careers and make a lasting impact on the world.
2. World-Class Facilities that Bring Ideas to Life
At Yale, architecture students enjoy access to some of the most advanced and inspiring facilities available. The heart of the program is the iconic Paul Rudolph Hall, a modernist masterpiece that houses design studios, lecture halls, and exhibition spaces.
Within this architectural gem, students can immerse themselves in a vibrant studio culture, collaborating and exchanging ideas with their talented peers. To further fuel their creativity, students have access to cutting-edge resources like the Yale Center for Ecosystems in Architecture (CEA), which focuses on sustainable design and research.
Additionally, Yale's state-of-the-art fabrication labs provide students with the tools and technology needed to bring their designs to life. From 3D printers and laser cutters to robotic fabrication equipment, these facilities allow students to experiment with materials and techniques, pushing the boundaries of architectural design.
3. Spaces for Collaboration and Inspiration
Yale's architecture program also boasts a number of inspiring spaces that foster a sense of community and collaboration among students.
The School of Architecture Gallery, for instance, offers a rotating series of exhibitions showcasing the work of students, faculty, and visiting architects, providing a constant source of inspiration and dialogue.
Degrees Offered
Are you curious about the incredible degree options available at the renowned Yale architecture program? Well, you're in luck! Read on as we dive into the thrilling degrees offered at Yale, which are designed to propel you toward a successful and fulfilling career in architecture. So, let's get started and uncover the perfect path for you at this prestigious institution!
1. Bachelor of Arts (B.A.) with a Major in Architecture
Yale University offers a diverse and dynamic architecture program for undergraduate students. With these three distinct areas of concentration, students can tailor their studies to match their specific interests and career goals.
Design: The design concentration focuses on the visual communication of cultural ideas, information, actions, and locations through architectural elements. This concentration features:
Design studios that foster a collaborative environment for production and discourse
Studio projects that address architectural form, space, composition, site, tectonics, and program
Opportunities to develop creative and technical skills while working on innovative designs
History, Theory, and Criticism: The HTC concentration provides a comprehensive historical and intellectual framework for the study of architecture. This concentration emphasizes:
Examination of written texts, ranging from classical antiquity to current debates
Rigorous analysis and writing of theoretical and critical papers about architecture's past, present, and future potential
Optional Design Studio, Urban Labs, and History of Architecture courses for a well-rounded educational experience
Urbanism: Urbanism encourages interdisciplinary investigation into the complex forces shaping urban and physical environments. This concentration explores:
Policies, theories, and histories governing physical, organizational, and infrastructural systems at multiple scales
Urban Lab projects that analyze the  morphological and spatial systems of cities through diverse means of representation
Opportunities for students to propose their own urban interventions and solutions
2. Master of Architecture
For those who are ready to take their architectural education to the next level, Yale offers the Master of Architecture (M.Arch.) degree. This professional program is designed for students who have completed an undergraduate degree in architecture or a related field and are looking to advance their knowledge and skills.
The M.Arch. program is available in two formats: the three-year M.Arch. I program, which is open to students with a broad range of academic backgrounds, and the two-year M.Arch. II program, designed for students who have already completed a professional degree in architecture.
Both options provide students with a rigorous and comprehensive education, preparing them for leadership roles in the field of architecture.
3. Master of Environmental Design (M.E.D.)
If you're passionate about the intersection of architecture, sustainability, and the environment, the Master of Environmental Design (M.E.D.) program at Yale might be the perfect fit for you!
This unique, interdisciplinary program is intended for students who want to explore the environmental, social, and cultural dimensions of architectural design and practice.
The M.E.D. program offers a flexible, research-focused curriculum that allows students to pursue individual interests and develop expertise in a specific area of environmental design.
Graduates of this program go on to contribute meaningfully to the world of architecture by addressing pressing environmental challenges and promoting sustainable design practices.
4. Ph.D. in Architecture
For students who are looking to make a significant contribution to the field of architecture through advanced research, Yale offers a Ph.D. program in architecture.
This highly selective program is designed for students with a strong academic background and a passion for research in areas such as architectural history, theory, urbanism, and computation.
Students in the Ph.D. program work closely with faculty mentors to develop original research projects that push the boundaries of architectural knowledge. Graduates of this program go on to become thought leaders in academia, research institutions, and architectural practice.
As you can see, the Yale architecture program offers an exciting array of degrees designed to help you achieve your dreams and make a lasting impact in the world of architecture.
Whether you're an undergraduate looking to explore the field, a professional seeking to advance your skills, or a passionate researcher eager to contribute to architectural knowledge, there's a perfect path waiting for you at Yale.
What makes Yale architecture unique?
What makes Yale architecture unique? The world of architecture is vast and ever-evolving, with numerous institutions offering programs to nurture the architects of tomorrow. Among these, the Yale School of Architecture stands out, consistently ranking among the top architecture schools globally.
But what exactly makes the architecture program at Yale so unique? Here, we will delve into the various aspects that set Yale's program apart from its peers and make it a sought-after destination for aspiring architects.
Renowned Faculty
Yale's architecture program is known for its world-class faculty, comprised of leading architects, theorists, and historians. Many faculty members are practicing architects, ensuring that students receive up-to-date and relevant knowledge directly from industry professionals.
This diverse pool of expertise allows students to engage in a wide array of architectural styles and approaches, from classical to cutting-edge.
Interdisciplinary Approach
One of the distinguishing features of the architecture program at Yale is its strong emphasis on interdisciplinary study. Students are encouraged to explore various disciplines within the broader university, including art, history, urbanism, and environmental studies.
This interdisciplinary approach not only broadens students' perspectives but also fosters a more comprehensive understanding of architecture's role in shaping society and the environment.
Studio-Centric Curriculum
At the heart of Yale's architecture program is its studio-centric curriculum. Students engage in intensive design studios throughout their studies, tackling projects that range from small-scale interventions to large urban proposals.
These studios provide a hands-on learning experience, allowing students to develop critical design skills, work collaboratively, and explore innovative architectural solutions.
Emphasis on Theory and History
Yale's architecture program places a strong emphasis on the study of architectural theory and history. Students delve into the works of influential architects and theorists from various periods and cultures, fostering a deeper understanding of the discipline's historical context and shaping their architectural perspectives.
This solid theoretical foundation enables students to develop a well-rounded and informed design approach.
Global Perspective
The Yale School of Architecture recognizes the importance of a global perspective in today's interconnected world. The program offers numerous opportunities for international study, such as travel fellowships, exchange programs, and global studios.
These experiences expose students to diverse architectural cultures and practices, enriching their perspectives and preparing them for an increasingly globalized profession.
Commitment to Sustainability
Sustainability is a core value at Yale, and the architecture program is no exception. Students are introduced to environmentally responsible design principles and encouraged to explore innovative, sustainable solutions in their projects.
The program also hosts various symposia and lectures on sustainability, underscoring its commitment to addressing the urgent environmental challenges of our time.
What are the requirements for admission into the Yale architecture program?
What are the requirements for admission into the Yale architecture program? If you're considering applying to Yale's architecture program, it's essential to understand the requirements for both the undergraduate and graduate levels.
Read on as we guide you through the requirements for each program, so you know what to expect and can prepare for an incredible journey into the world of architecture at Yale. So, let's get started and map out your path to architectural success!
The Undergraduate Experience: Yale's Architecture Major
At the undergraduate level, Yale offers a comprehensive architecture major that provides students with a strong foundation in architectural history, theory, and design. To complete the major, students must fulfill the following requirements:
Complete 14 architecture courses: This includes a mix of required courses and electives that cover topics such as architectural history, design, and technology.
Participate in design studios: Undergraduates must complete a minimum of four design studios, which provide hands-on experience in architectural design and foster a collaborative learning environment.
Complete a senior project: In their final year, students are required to complete a senior project, which serves as an opportunity to showcase their skills, knowledge, and creativity in a final, self-directed design project.
The Graduate Adventure: Master's Programs in Architecture
For those seeking to further their architectural education, Yale offers three distinct graduate programs. Here's a brief overview of each program's requirements:
Master of Architecture I (M.Arch I): This program is designed for students who hold a bachelor's degree in any field. The program requires the completion of 114 credits, including design studios, seminars, and electives. Students must also participate in a summer internship and complete a final design project.
Master of Architecture II (M.Arch II): This program is geared towards students who already hold a professional degree in architecture. The M.Arch II program requires the completion of 72 credits, including design studios, seminars, and electives. In their final semester, students must complete a design thesis project.
Master of Environmental Design (MED): This program is intended for students who wish to pursue research in architecture and related fields. MED students must complete 48 credits, including a combination of seminars, electives, and a research project or thesis.
Application Materials
Applying to the prestigious architecture program at Yale can feel both exciting and a bit overwhelming, but don't worry, we've got your back.
Here, we'll break down the key application materials, including your portfolio, letters of recommendation, personal statement, and official transcripts. We'll offer tips and insights to help you present your best self to the admissions committee. So, let's dive in and start crafting your story!
1. Portfolio
Your portfolio is a critical component of your application to the Yale architecture program, as it showcases your creative abilities, design skills, and unique perspective. Here are some tips for creating a standout portfolio:
Be selective: Choose your strongest and most diverse work that demonstrates your range of skills and interests.
Tell a story: Arrange your projects in a way that reflects your creative journey and growth over time.
Provide context: Include brief descriptions for each project, highlighting the objectives, materials, and techniques used.
Keep it organized: Make sure your portfolio is well-organized and visually appealing, with high-quality images and a clear layout.
Be yourself: Above all, let your personality and unique vision shine through in your portfolio. This is your chance to show the admissions committee what sets you apart!
2. Letters of Recommendation
Letters of recommendation play a vital role in your application, as they provide insight into your character, work ethic, and potential for success in the program. To secure strong recommendations:
Choose wisely: Select recommenders who know you well and can speak to your strengths and accomplishments, such as professors, mentors, or employers.
Provide context: Share your goals and reasons for applying to Yale's architecture program with your recommenders, so they can tailor their letters accordingly.
Give them time: Request letters of recommendation well in advance, giving your recommenders ample time to craft thoughtful and detailed letters.
3. Personal Statement
Your personal statement is an opportunity to share your passion for architecture, your background, and your aspirations. To craft a compelling personal statement:
Be authentic: Speak from the heart and share your unique story, including your experiences, challenges, and inspirations.
Be focused: Clearly articulate your reasons for pursuing a degree in architecture and why you're drawn to the architecture program at Yale specifically.
Be concise: Keep your statement focused and well-organized, using clear language and avoiding unnecessary jargon.
Revise and refine: Take the time to revise and polish your personal statement, ensuring it is free of errors and communicates your message effectively.
4. Official Transcripts
Official transcripts are required to verify your academic history and provide the admissions committee with a snapshot of your academic performance. To submit your transcripts:
Request early: Contact your previous institutions well in advance to request official transcripts, as the process can take time.
Check requirements: Ensure you understand the specific transcript requirements for the Yale architecture program, including any necessary translations or evaluations for international applicants.
Stay organized: Keep track of deadlines and follow up with your institutions to ensure your transcripts are sent in a timely manner.
5.  Standardized Test Scores
While standardized test scores are not the sole determinant of your admission to Yale's architecture program, they can provide the admissions committee with additional insight into your academic abilities. Here's what you need to know about test scores:
GRE for Graduate Programs: For applicants to the Master of Architecture I (M.Arch I) program, the Graduate Record Examination (GRE) is typically required. Be sure to check the specific requirements for the program you're applying to, as expectations may vary.
SAT/ACT for Undergraduates: Undergraduate applicants should submit SAT or ACT scores as part of their Yale college application. While these scores are considered, the architecture program also places significant emphasis on your portfolio, personal statement, and other application materials.
Preparing for the Tests: Give yourself plenty of time to prepare for standardized tests by creating a study plan, utilizing practice materials, and taking advantage of test prep resources.
Test-Optional Policies: Be sure to stay informed about Yale's test-optional policies, as these may change due to circumstances. Check Yale's architecture program website for the most up-to-date information.
6. Other Qualifications
In addition to standardized test scores, the architecture program at Yale considers a variety of other qualifications when evaluating applicants. Here are some ways to showcase your unique talents and experiences:
Extracurricular Activities: Highlight your involvement in architecture-related clubs, organizations, or community projects, demonstrating your commitment to the field and your ability to collaborate with others.
Work Experience and Internships: Share any relevant work experience or internships, showcasing your practical skills, industry knowledge, and professional growth.
Awards and Honors: If you've received awards or honors for your architectural work, academic achievements, or other accomplishments, be sure to mention them in your application.
International Experience: If you've studied, worked, or volunteered abroad, discuss these experiences to show your adaptability, cross-cultural competence, and global perspective.
What kind of career opportunities are available to graduates of the Yale architecture program?
What kind of career opportunities are available to graduates of the Yale architecture program? If you're considering Yale's architecture program, you're likely curious about the career opportunities that await you after graduation.
Here, we'll take a look at the diverse professional paths and academic and research opportunities you can consider.
1. Professional Career Paths
Yale's architecture program prepares its students for a wide range of professional career paths, ensuring that graduates can find their niche in the world of design. Some popular career choices include:
Architectural Design: Many graduates pursue careers in architectural design, working for renowned firms or starting their own practices to create innovative buildings and spaces.
Urban Planning and Design: For those interested in shaping the urban landscape, careers in urban planning and design allow graduates to create more sustainable, functional, and vibrant cities.
Landscape Architecture: Combining art, ecology, and engineering, landscape architecture is an exciting career path for graduates passionate about designing outdoor spaces and environments.
Interior Design: Graduates with a flair for interior spaces can pursue careers in interior design, creating functional and aesthetically pleasing environments for residential, commercial, and institutional clients.
Sustainable and Environmental Design: With a growing emphasis on sustainability, many graduates are drawn to careers in sustainable and environmental design, helping to create energy-efficient, eco-friendly, and resilient buildings and urban spaces.
2. Academia and Research
For those with a passion for research and education, Yale's architecture program opens doors to careers in academia and research. Graduates can pursue advanced degrees, teach at universities, or work at research institutions to push the boundaries of architectural knowledge and shape the next generation of architects and designers.
With a wealth of career opportunities available to graduates of Yale's architecture program, the possibilities are as diverse and exciting as the field of architecture itself.
From professional practice to academia and research, Yale graduates can pursue their passions and make a lasting impact on the built environment.
The Yale architecture program offers a well-rounded and comprehensive education that sets students up for success in a variety of careers in the field of architecture and design. By choosing Yale's architecture program, you'll be investing in a bright future where you can make a difference in the world through design.
To ensure you make the most of this competitive advantage, consider booking an initial consultation with AdmissionSight. Our team of experts can provide guidance and support to help you craft a standout college application that highlights your passion for architecture and the unique qualities you would bring to Yale's program.
Don't miss the opportunity to make your dream of studying architecture at Yale a reality—contact us today and take the first step towards your future success in the world of architecture!