Caltech Early Decision Acceptance Rate
Does Caltech Have Early Decision?
Does Caltech have early decision? The California Institute of Technology does not currently participate in the early decision program but does participate in the early action program. However, beginning in the fall of 2022, the Institute will implement a new model of admissions called the Restrictive Early Action (REA).
The Early Action program that is currently being offered by the Institute will be replaced by REA. REA is a model that is used by other colleges and universities. It is a nonbinding option that restricts the number of schools to which an applicant may apply during the early period, but in exchange, it provides a student with the opportunity to receive an offer of admission from their first choice of school.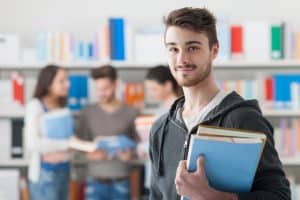 Students who are offered admission to Caltech through this process are not required to accept it once Caltech early decision acceptance rate is released unless they choose to. They have the option of waiting until the Regular Decision processes at other colleges have been completed, which will provide them with the chance to consider and compare the financial aid offers made by all of the schools simultaneously.
Students who select the REA application for Caltech are not permitted to submit an Early Action or Early Decision application to any other college or university, with the following exceptions:
A school located in a country other than the United States of America;
Any public institution that has a fall application deadline and a non-binding admissions policy (including the University of California system);
The non-binding rolling admissions process of an educational establishment;
Any kind of military school;
Any scholarships or special academic programs with an early deadline at another institution, whether the other institution is public or private, provided that the early application submission is a necessary aspect for consideration, and the outcome is not binding;
In the event that your application for REA to Caltech is deferred, you have the option of submitting an application to the Early Decision II program at another educational establishment. You are required to withdraw your application for admission to Caltech if you are selected to participate in the Early Decision II program at that other institution. In addition, students who are prepared to submit their strongest application by November 1st, including letters of recommendation and the necessary course work for admission, should be eligible for REA. Visit the school's page on Academic Preparation for more information on how to get ready for Caltech's rigorous academics.
Decisions that could be made regarding admissions based on restrictive early action
When students are informed of the admissions decision in the middle of December, there are three possible outcomes:
Admit: A student is permitted to accept or reject their offer of enrollment until May 1 of the following year.
Defer: When a student's decision is postponed until the Regular Decision round. When it comes to extending deferment offers, Caltech exercises great discretion. Despite students not being able to be included in Caltech early decision acceptance rate, the institution defers those students with whom they have a strong interest in acquiring additional information so that they can include them in the Regular Decision applicant pool.
Deny: The request of a student to enroll at Caltech is declined. Students who are denied admission to Caltech are not eligible to appeal the decision, nor can they submit an application during the Regular Decision round for the subsequent admissions cycle. It is okay for students to submit their applications for readmission the following fall.
Midway through the month of March, a student who has been deferred to Regular Decision status at Caltech is only eligible to receive one of two admissions decisions: admit or deny. Students who have had their admission from REA postponed are not placed on a waitlist.
When Does Caltech Early Decision Come Out?
For those interested to apply early, you may wonder "When does Caltech early decision come out?" Caltech offers two different decision plans beginning in the fall of 2022: the Restrictive Early Action plan, and the Regular Decision plan. In addition, Caltech is a participant in the QuestBridge Program, which is a separate admissions program from the one used by Caltech. Below are admissions deadlines for Caltech application.
Application Component
Deadline
Restrictive Early Action Submission
Nov-01
Restrictive Early Action Decision Notifications
Mid-December
Regular Decision Submission
Jan-03
Regular Decision Notifications
Mid-March
Restrictive Early Action and Regular Decision Student Reply
May-01
What Is the Early Decision Acceptance Rate at Caltech?
Since we already discussed the admissions deadline, let's talk about the answer to "What is the early decision acceptance rate at Caltech?"
The California Institute of Technology has long walked the walk when it comes to not adding to the stress that is already associated with the process of applying to colleges, something that they have done so many times in the past. Other highly selective universities do not walk the talk of not wanting to add to the stress. To cite just one example: The announcement made by the Institute regarding the Class of 2026.
No headline promotes their record applications that you can find. You won't find a single sentence that mentions their historically low admission rate. Put another way, Caltech just don't do things that way. Instead of releasing Caltech early decision acceptance rate, the institution disclosed information regarding the total number of students who are anticipated to enroll in its Class of 2026, with demographic breakdowns based on gender, geographic location, and other factors.
The class, which has a record 35 QuestBridge National College Match students, is 51.4% female (sex assigned at birth). Since 2008, Caltech has collaborated with QuestBridge, a service that links high-achieving, low-income students with top universities around the nation. Additionally, around 66 percent of the class members were accepted from public schools.
The entering class's geographic variety is outstanding, with admissions from 25 nations in total, including Thailand, Kenya, Libya, Jamaica, Qatar, China, Zimbabwe, Austria, Poland, and the United Kingdom, as well as the highest number of students from sub-Saharan Africa ever (seven).
The overall acceptance rate at Caltech is only 7%, which makes it an extremely competitive school and ensures that the total number of students enrolled at Caltech will always be relatively low. Out of the 8,007 students who applied to Caltech in 2021, the university only accepted 7% of them or approximately 536 students.
The admissions process at Caltech is notoriously competitive. When deciding who will be accepted, denied admission, or placed on a waitlist, Caltech gives each applicant a thorough review based on a number of criteria. In the year 2021, Caltech placed 312 students on the waitlist. Out of those, 235 were accepted in the end.
Schools like Caltech, which have a very selective admissions process, accept fewer than thirty percent of all applicants each year, inclusive of Caltech early decision acceptance rate. At least seventy-five percent of the students who are accepted have grade point averages that place them in the top ten percent of their high school class and have SAT or ACT scores that are higher than 29.
Does Early Decision Increase Chances at Caltech?
If you wonder "Does early decision increase chances at Caltech?", let's start by analyzing if early action is the right choice for you. The following conditions must be met:
Caltech is one of your leading options at this time
Caltech is your second choice, and you have an early decision application in with another school.
You intend to submit applications to other educational institutions, such as MIT, which adhere to the non-restrictive early action policy.
By the end of their junior year, both your test scores and their grades have improved significantly.
Similar to other schools, Caltech admits an appreciable number of students to their freshman class early. This is due, in part, to the fact that a significant number of students who are exceptionally well-prepared opt for early action. These are top candidates who present a compelling argument for themselves to attend Caltech, whose grades and test scores are prepared, and who are ready to deepen their knowledge in a variety of STEM fields. The most important thing to note is that Caltech does not give early applicants any sort of advantage.
Additional Advice for Applicants to California Institute of Technology
1. Establish a candidate profile for yourself.
It is important to keep in mind that Caltech seeks students who are innovative thinkers and leaders as they construct their "how to get into Caltech" strategy. Be sure to give yourself plenty of time to follow your passions and accumulate experiences that will help strengthen your candidate profile before the application deadline for Caltech.
2. Compose persuasive essays for the Caltech program.
The admissions committee at Caltech wants to know more about you than just your grades and test scores, and the essays give you the opportunity to do just that. When developing your responses, show that you are thoughtful and genuine.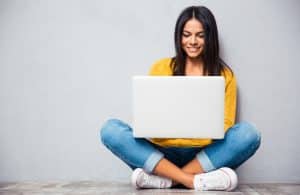 Last but not least, be sure to highlight your individual accomplishments and future goals in your application. Caltech is interested in learning what kind of student you are and how you will contribute to the community at Caltech.
3. Don't put things off until later.
Do not wait to submit your application; rather, get all of your materials ready well in advance of the deadline for Caltech's admissions process. You want to submit an application that is as strong as it is possible to get, so give yourself plenty of time to work on it. Take initiative in finishing your Caltech essays, especially given the fact that there is currently no opportunity for a Caltech interview.
You should not let the average Caltech SAT scores or Caltech grade point average deter you from applying. You may follow the guidance and recommendations from AdmissionSight about tips on how to get into Caltech.
What Kind of Students Does Caltech Look for?
It should not come as a surprise that competition for admission to the California Institute of Technology is fierce. So, what kind of students does Caltech look for? Caltech expects the most out of its students in order to uphold its status as a prestigious institution. As a result, the university selects only the most qualified candidates from among the thousands who apply.
Students who are accepted into Caltech have an average GPA of 4.19, which indicates that the school gives preference to students who have maintained a perfect grade point average throughout their academic careers. Many of these students participate in rigorous AP and college-level coursework while still in high school.
A high score on either the ACT or the SAT is something that admissions officers look for, despite the fact that taking either test is no longer required. The University anticipates SAT scores in the range of 1545, with reading scores in the range of 750 and mathematics scores in the range of a very challenging 795. Students typically earn a score of 36 out of 36 possible points on the ACT.
While those numbers are certainly significant, the admissions counselors at Caltech take a more comprehensive approach when selecting students. According to the information provided on the Institute's website, prospective students should "value the ability to boldly pursue their interests in STEM while immersed in an intimately-sized community of scholars" in order to be considered for admission.
In other words, the institution seeks students who are not only intellectually capable and enthusiastic about their subjects of study, but who also understand how to work with others and contribute to a community.
Participation in extracurricular activities is one way to demonstrate a commitment to working with others and contributing to the community. Not only can experience be gained through these activities, but they can also help secure letters of recommendation to send to the school.
Even though recommendations and extracurricular activities cannot make up for poor grades, they can be the deciding factor for students whose grade point averages and scores on standardized tests are just a little bit below average. Because of these factors, applicants are able to put their academic accomplishments into perspective, and the school is provided with the opportunity to look beyond the applicant's numerical credentials and consider them in the context of the whole person.
It is important to consider whether or not Caltech is the right place for you to be while you are doing research on how to get into the school. Students at Caltech, which has a student-faculty ratio of three to one and is ranked ninth among national universities, have the opportunity to pursue their interests in STEM fields within the context of a small academic community. However, this does not imply that anyone and everyone should apply to Caltech.
Academics at Caltech are of the highest caliber, as demonstrated by the institution's high average GPA and SAT scores as well as its relatively small total student body. The core curriculum at Caltech provides students with a solid grounding in the areas of mathematics and the natural sciences from the very beginning of their education there.
At Caltech, students refer to their chosen fields of study as an "option." After their first year, students choose one of several paths to pursue. After that, during their sophomore year, they focus on becoming specialists in that option, and during their junior and senior years, they concentrate on becoming experts in the chosen field.
Students at Caltech have the option of choosing between 11 different residences, each of which provides a collaborative living and learning environment as well as its own set of traditions and practical jokes. The sit-down dinners that are traditionally held at Caltech and served by student waiters are among the institution's more well-known traditions.
Ask yourself these questions as you consider your options for entering Caltech while you are thinking about how to do so:
Am I looking for a university that focuses on science, technology, engineering, and mathematics?
Does Caltech offer the academic "option" or "major" that I'm interested in pursuing?
How can Caltech assist me in accomplishing my long-term objectives?
Since there is no option for an interview to be conducted by Caltech, you should think about how the responses you provide to these questions can help you improve the quality of the essays you submit.
If you believe that Caltech is the right school for you, you have the option of applying through the Early Action program or the Regular Decision program. Early Action admissions to Caltech are not legally binding in any way. This indicates that even if you are part of Caltech early decision acceptance rate, you are free to investigate other educational opportunities. In either case, ensure that your materials are submitted well in advance of the deadline for applying to Caltech.
You can see that it's not simple to get into Caltech because less than 1,000 students matriculate there each year. Your greatest bet is to creatively investigate science outside of the classroom in addition to seeking out and excelling at a rigorous science program. AdmissionSight can definitely help you boost your chances to be part of those who represent Caltech early decision acceptance rate. Get a chance to discuss with our experts through setting up an initial consultation.