Caltech vs Claremont McKenna: A Comprehensive Guide
Choosing a college is one of the most important decisions you will make in your life. To help you make an informed choice, we've compiled a comprehensive guide comparing two prestigious institutions: California Institute of Technology (Caltech) vs Claremont McKenna College (CMC).
Understanding the Basics of Caltech vs Claremont McKenna: Location, Size, and Campus Life
Caltech is situated in Pasadena, California, a suburban city about 11 miles northeast of Downtown LA. The campus spans 124 acres and has a student body of approximately 2,200. In contrast, CMC is located in Claremont, California, a city about 30 miles east of Los Angeles. The college's campus is spread across 69 acres and has a student population of around 1,300.
Though both colleges are small, there are some notable differences when it comes to campus life. At Caltech, the emphasis is on academics, with a rigorous curriculum that can be challenging for some students. CMC, on the other hand, combines a strong academic program with an active social scene that includes a variety of clubs, sports teams, and activities.
Another difference between the two colleges is their research approach. Caltech is known for its strong focus on scientific research, with many students and faculty members actively engaged in cutting-edge research projects. CMC, on the other hand, places a greater emphasis on interdisciplinary research, encouraging students to explore connections between different fields of study and to think creatively about complex problems.
Admission Process: Requirements and Deadlines
To gain admission to Caltech or CMC, you must pass through a competitive application process. Admission requirements include standardized tests like the SAT or ACT, as well as letters of recommendation, essays, and transcripts. High school students should also be aware of the application deadlines. For both colleges, early decision applications are due on November 1st, while regular decision applications are due on January 3rd.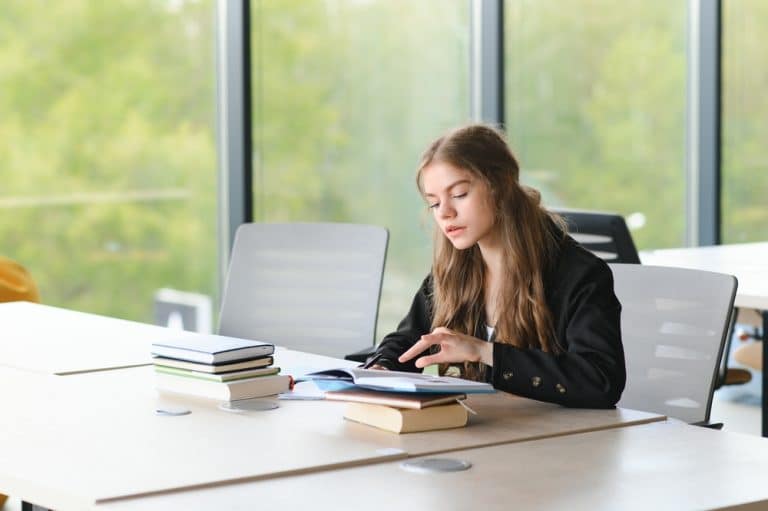 It's important to note that both Caltech and CMC have holistic admissions processes, meaning that they consider more than just test scores and grades. They also take into account extracurricular activities, leadership experience, and personal qualities. Therefore, applicants need to showcase their unique strengths and experiences in their application materials.
Academic Offerings at Caltech vs Claremont McKenna: Majors, Minors, and Special Programs
Both colleges offer a wide range of academic programs, including majors and minors in the arts, humanities, social sciences, and STEM fields. Caltech is renowned for its strong emphasis on science and engineering, with majors like astrophysics, biology, computer science, and mathematics. Similarly, CMC offers 11 majors, from mathematics and computer science to economics and government. Both colleges also have strong pre-professional programs in areas like law and medicine.
One notable program at Caltech is the 'Option', where students can specialize in an area within their major. At CMC, the 'sequence' system lets students study in-depth in a particular field while still providing ample opportunities to explore other subjects.
In addition to the majors, minors, and pre-professional programs, both colleges offer a variety of special programs. Caltech has a unique program called 'SURF' (Summer Undergraduate Research Fellowship), which allows students to conduct research with faculty members during the summer. CMC offers a program called 'Washington Program', where students spend a semester in Washington D.C. and intern with government agencies, non-profits, and think tanks. Both colleges also have study abroad programs, allowing students to immerse themselves in different cultures and gain a global perspective.
Faculty and Teaching Styles: Differences and Similarities
Both Caltech and CMC have world-class faculty members who are experts in their fields. These faculty members are known for their rigorous teaching styles that challenge students to think critically and independently.

However, there are some differences in teaching styles between the two colleges. At Caltech, classes tend to be small, emphasizing one-on-one interaction between professors and students. Meanwhile, CMC emphasizes a seminar-style approach, with classes often involving student-led discussions and debates. This creates a dynamic learning environment that fosters intellectual inquiry and collaboration.
Another difference between the two colleges is the use of technology in the classroom. Caltech is known for its use of cutting-edge technology in teaching, with professors often incorporating virtual simulations and interactive tools into their lectures. On the other hand, CMC places a greater emphasis on in-person interactions and discussions, with technology being used more sparingly in the classroom. This difference in approach reflects the unique strengths and priorities of each institution and provides students with a diverse range of learning experiences.
Research Opportunities at Caltech vs Claremont McKenna: Availability and Support
Research is a key component of both Caltech and CMC's academic programs. At Caltech, undergraduate students are encouraged to participate in research with faculty members and pursue independent research projects. Students at CMC have access to top-notch research facilities and resources, including a state-of-the-art research center.
Additionally, both colleges offer a range of research-focused programs and opportunities to help students pursue their research interests, including summer research programs, seminars, and conferences.
Furthermore, Caltech and CMC have established partnerships with various research institutions and organizations, providing students with even more opportunities to engage in cutting-edge research. These partnerships also offer students the chance to work alongside leading researchers in their respective fields, gaining valuable experience and knowledge.
In addition to these research opportunities, both colleges have dedicated research support services to assist students in their research endeavors. These services include access to research databases, assistance with grant applications, and guidance on research ethics and protocols.
Student Life: Clubs, Activities, and Social Scene
Both Caltech and CMC have a vibrant campus life that offers a range of extracurricular activities, clubs, and events. Student life at Caltech is centered around science and academic activities, with a strong focus on research. In contrast, student life at CMC is known for its social scene, with a variety of clubs and athletic teams to choose from.
Both colleges also host a variety of social and cultural events throughout the year, ranging from concerts and plays to guest lectures and cultural festivals.
At Caltech, students can participate in a variety of science-related clubs and organizations, such as the Astronomy Club, the Robotics Club, and the Chemistry Club. These clubs provide opportunities for students to explore their interests outside of the classroom and to connect with like-minded peers. Additionally, Caltech students can take advantage of the many research opportunities available on campus, working alongside faculty members on cutting-edge projects.
At CMC, students can join a range of clubs and organizations focused on social issues, such as the Feminist Club, the LGBTQ+ Alliance, and the Black Student Association. These clubs provide a space for students to engage in meaningful discussions and activism around important topics. CMC also has a strong athletic program, with a variety of sports teams that compete at the NCAA Division III level.
Housing Options at Caltech vs Claremont McKenna: Dormitories, Apartments, and Off-Campus Living
Like many colleges, both Caltech and CMC offer a variety of housing options for students. Caltech has fourteen residential houses where students can live throughout their four years on campus. Meanwhile, CMC offers a range of housing options, including traditional dorms, apartment-style options, and off-campus apartments.
Both colleges have dormitories that are well-maintained and offer plenty of amenities, such as study lounges, common rooms, and kitchens.
In addition to the dormitories, Caltech also offers on-campus apartments for upperclassmen. These apartments are fully furnished and provide students with more independence and privacy. They are also conveniently located near campus facilities, such as the gym and dining hall.
Off-campus living is also an option for students at both colleges. CMC has partnerships with local apartment complexes, providing students with affordable and convenient off-campus housing options. Caltech students can also choose to live off-campus but must follow certain guidelines and regulations set by the college.
Athletics and Recreation Programs: Facilities and Opportunities
While both Caltech and CMC have small student bodies, they both offer a range of athletic and recreational programs. Caltech is a Division III school that competes in the SCIAC conference. The school offers a range of sports, including basketball, soccer, cross-country, and tennis. Meanwhile, CMC also has a strong athletic program, with a range of sports teams, including football, basketball, soccer, and volleyball.
Both colleges also offer extensive recreational opportunities, including fitness centers, intramural sports teams, and outdoor adventure programs.
Caltech's athletic facilities include the Braun Athletic Center, which houses a gymnasium, weight room, and racquetball courts. The school also has a swimming pool, track and field facilities, and a tennis complex. Additionally, Caltech offers a variety of fitness classes, such as yoga and Pilates, for students who prefer group workouts.
CMC's recreational programs include outdoor adventure trips, such as backpacking and rock climbing, through the Outdoor Initiative program. The school also has a state-of-the-art fitness center, Roberts Pavilion, which includes a pool, basketball courts, and a rock climbing wall. CMC also offers intramural sports teams, allowing students to compete against each other in a variety of sports, including flag football and ultimate frisbee.
Career Services at Caltech vs Claremont McKenna: Internships, Networking, and Job Placement
Both Caltech and CMC offer comprehensive career services to help students prepare for life after graduation. The schools provide a range of resources, including career counseling, internships, workshops, job fairs, and networking opportunities. Students can also take advantage of alumni networks to connect with professionals in their fields of interest and gain valuable insights into their chosen career paths.
Caltech's career services team offers personalized career counseling to help students identify their strengths, interests, and career goals. They also guide job search strategies, resume and cover letter writing, and interview preparation. In addition, Caltech has partnerships with a variety of companies and organizations to offer internships and job opportunities to students.
CMC's career services team offers a similar range of resources, including career counseling, workshops, and job fairs. They also have a strong focus on networking, with events and programs designed to connect students with alumni and other professionals in their fields. CMC's Career Services Center also offers a unique program called the Sponsored Internship Program, which provides funding for students to pursue internships in their desired fields.
Alumni Networks: Connections and Benefits after Graduation
Both Caltech and CMC have extensive alumni networks that offer valuable connections, resources, and support to graduates. These networks include alumni who work in a variety of fields, ranging from technology and finance to education and government. Alumni can also take advantage of networking events, mentorship opportunities, and career resources to help them navigate their careers after graduation.
Additionally, alumni networks provide opportunities for graduates to give back to their alma mater and support current students. Many alumni participate in mentorship programs, where they offer guidance and advice to students who are interested in pursuing similar career paths. Alumni can also contribute to fundraising efforts, which help to support scholarships, research, and other initiatives at the university. By staying connected to their alma mater, alumni can continue to benefit from the resources and support provided by the university, while also making a positive impact on future generations of students.
Tuition Costs at Caltech vs Claremont McKenna: Comparing Fees, Financial Aid Packages, and Scholarships
Like many private colleges, both Caltech and CMC can be expensive to attend. At Caltech, the annual tuition and fees cost approximately $60,864. Meanwhile, CMC's annual costs can reach up to $60,715. Keep in mind that these figures do not include additional expenses like textbooks, transportation, and personal expenses.
However, both colleges offer generous financial aid packages to help offset the costs of attendance. Students can apply for scholarships, grants, and loans, and both schools offer need-blind admission. This means that the schools do not consider a student's ability to pay when making admissions decisions.
In addition to financial aid, both Caltech and CMC offer various work-study programs to help students earn money while attending school. These programs allow students to work part-time on campus or in the local community, and the earnings can be used to pay for tuition and other expenses.
Furthermore, both colleges have a strong alumni network that provides opportunities for students to connect with successful graduates and potential employers. This network can be a valuable resource for students seeking internships, job opportunities, and mentorship.
Campus Safety Measures: Policies, Incidents, and Resources
Campus safety is a top priority at both Caltech and CMC. Both colleges have robust security measures and policies in place to ensure the safety of their students and staff. These measures may include patrols, surveillance systems, emergency notification systems, and safety training programs.
Furthermore, both colleges have resources available to students in case of emergencies, such as counseling services and student health centers.
In addition to these measures, both colleges have implemented specific policies to address incidents of sexual assault and harassment. Caltech and CMC have established Title IX offices to investigate and respond to reports of sexual misconduct. Both colleges also offer confidential resources for survivors, including counseling and medical services.
Moreover, Caltech and CMC have partnered with local law enforcement agencies to enhance campus safety. The colleges work closely with the Pasadena Police Department and Claremont Police Department to coordinate emergency responses and share information about potential threats.
Diversity and Inclusion Initiatives: Programs and Outreach
At both Caltech and CMC, diversity and inclusion are essential values that shape campus life and the academic experience. Both colleges have initiatives in place to promote diversity and inclusion, including student-led groups, workshops, seminars, and events. The schools also have dedicated offices that provide resources and support to students from diverse backgrounds.
One of the key programs at Caltech is the Center for Diversity, which offers a range of services to support students from underrepresented groups. These services include academic advising, mentorship programs, and networking opportunities. The center also hosts events throughout the year, such as cultural celebrations and diversity dialogues, to promote understanding and inclusivity on campus.
At CMC, the Office of Diversity and Inclusion works closely with student organizations to create a welcoming and inclusive environment for all students. The office also offers a range of resources, including counseling services, academic support, and career development programs. Additionally, CMC has a Diversity, Equity, and Inclusion Committee that works to identify and address issues related to diversity and inclusion on campus.
Student Success Stories: Testimonials from Alumni
Many alumni of Caltech and CMC have gone on to achieve great success in their chosen careers, thanks in large part to the rigorous academic programs and supportive learning environments provided by these institutions. These success stories include entrepreneurs, scientists, artists, and leaders in various fields.
If you're considering attending Caltech vs Claremont McKenna, we encourage you to speak with alumni and current students to learn more about these institutions and the opportunities they offer. Both colleges are unique and have a lot to offer. Ultimately, the decision to attend one or the other will depend on your goals, interests, and preferences.