Can You Retake the ACT?
Can you retake sections of the ACT?
Can you retake the ACT? Can you retake sections of the ACT? Now that you've received your ACT score report and are dissatisfied with it, you may be asking if you may retake the ACT. Or perhaps you haven't taken the ACT yet but are already anxious about the score you'll receive on your first attempt and are hoping the prospect of retaking the test would ease the stress.
Well, you may relax since you can take the ACT again.
Can you retake sections of the ACT? Retaking the ACT is only possible online for test takers who wish to retake one or more portions. The paper version of the ACT will still be available, but it must be finished in its entirety.
Students who choose to take a section retest should thoroughly study, utilizing online resources and practice tests, so they feel more at ease with the digital testing environment. This is especially true if you are taking the ACT for the first time on paper.
Since section testers won't be able to directly write on their tests due to the switch from paper to a computer, some modifications to the testing methodology may be necessary. For instance, the digital version of ACT Reading will not permit students to make notes in the margins, which is a common strategy used by students.
When exams are given on paper, students have to wait anywhere from two to eight weeks to get their results. When exams are given digitally, students can get their results as soon as two business days later.
Each test date allows students to take up to three section retests. A student may retake the test as many times as necessary, and the dates of the retest will always fall on the same days as the national ACT. This means that students will have seven chances to retake the test each year.
Can you retake the ACT? Students may retake one, two, or three portions in each sitting. The optional writing section is one of the ACT's five sections.
Students should first think about retaking the complete ACT before signing up to retest in three distinct sections, especially if the costs are comparable. The ACT charges $44 for one, $48 for two, and $52 for three-section retests. Retaking the entire ACT will set you back $55 without the writing section and $70 with it.
Students who meet the requirements will not be charged for retaking a section. Each tester is allowed up to four waivers, and they can be utilized to repeat the entire test. A single waiver may be valid for multiple section retests on the same day.
How can you retake the ACT?
How can you retake the ACT? The American College Testing (ACT) exam is frequently retaken by college applicants who submit their scores. You can choose which score reports are given to universities if you take the ACT again.
AdmissionSight prepared some actions you can take to raise your ACT score if you didn't achieve the result you were hoping for the first time.
1. Set up a test time. Just like you did the first time you took the test, you must register for a test date at a testing facility. In September, October, and December, ACT exams are administered.
Additionally, the exam is conducted in February, April, and June. One can sign up online. You must register by mail if you're under 13 or can't pay with a credit card.
2. Understand the statistics. Remember that 21% of students see no change in their composite score after retaking the ACT, while 57% notice an increase. The scores of 22 percent of students fell.
Depending on your starting score and how much you study in between exams, you may be able to raise your ACT score after retaking the exam. In general, the lower your initial score, the more room for development you have. Your ability to improve your ACT score increases as you study more.
3. Get ready. You cannot pick and choose which subtest results to transmit to universities when you repeat the ACT. The whole score set (including the essay score) will be displayed on the score report, even though you can pick which test's overall scores are sent to universities.
Therefore, it is crucial to review all the parts in between retakes to prevent a drop in your subtest scores.
4. Attempt practice exams. You should plan time to take comprehensive practice exams in between exams. You only have 35 to 1 hour to finish each segment of the subtests, which can have 40 to 75 questions. You may increase your speed and endurance with practice.
How many times can you retake the ACT?
How many times can you retake the ACT? The ACT can be taken up to 12 times, and most students end up taking it 2-3 times before submitting their college applications. Numerous scores are mostly unimportant to universities. In actuality, retaking the ACT helps a lot of students raise their scores.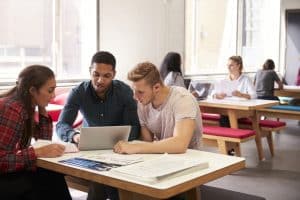 Before you start applying, give yourself time to get better. Bring your whole attention to each test, and if at all possible, avoid taking it more than three times.
Here are some of the top ACT preparation advice:
Maintain consistent study hours. Consistency is important since it will enable you to consistently increase your scores. Set up regular study time on your calendar and stick to it.
Establish a specific aim. Students frequently achieve what they think they are capable of. Students should establish a specific objective: do you want a 29 to qualify for financial aid? A 35 to enter an Ivy League institution? Decide what score is important to you, and then make that your aim.
Be truthful about your current situation. If you get a 25 on your practice test, you'll probably get a score around that on test day. If you desire this score, fantastic! It's crucial to develop goals and study programs that will get you there if your score isn't quite where you want it to be.
Attend a review course. Look for a review course where you will be guided by knowledgeable professors through the methods and resources. You will be presented with the best practices they've specifically designed for the students. Strategy, homework, books, and internet resources are provided in class to keep you occupied outside of planned class times.
Spend money on tutoring. Receiving personalized comments on your work is the easiest method to improve your score. Understanding precisely where you're having trouble is essential, and receiving advice and criticism will help you avoid repeating the same mistakes. Students who choose to work with an ACT tutor are the ones who experience the greatest score increases.
Register for the formal examination. Recognize the formal date by which you must take the test, and plan your efforts accordingly. For best outcomes, we advise that you take the official test 2-4 weeks after your review course concludes.
Learning more about the ACT's frequently asked questions regarding whether you can retake the ACT could help you achieve a high score. By employing the proper planning and study techniques, you can improve your grade and graduate from college on time, inexpensively, and with the least amount of debt possible.
We know you want to know more. Book an appointment with us at AdmissionSight. Our college admission specialists will provide assistance according to your needs, backed up by their combined 10 experience.