Carleton vs. UIUC: A Closer Look
Looking for the perfect blend of world-class academics, research opportunities, and an active campus life? Carleton University and the University of Illinois at Urbana-Champaign (UIUC) are two top universities that might just be right up your alley.
In this article, we'll delve into Carleton vs. UIUC, comparing tuition, student life, and more to help you choose the right school for your needs.
Carleton vs. UIUC: Location and Campus Facilities
When it comes to campus facilities and location, the two universities differ vastly. Carleton University is located in Ottawa, Ontario, a bustling city that offers both a rich cultural scene and a diverse range of career opportunities. The campus itself is set within the Rideau Canal National Historic Site and spans over 62 hectares.
UIUC, on the other hand, is situated in Urbana-Champaign, a small city in the heart of the Midwest. The university is known for its iconic Gothic architecture and offers students access to state-of-the-art research facilities. The campus spans over 6,000 acres, making it one of the largest campuses in the US.
Carleton University's location in Ottawa also provides students with easy access to government institutions, including Parliament Hill and the Supreme Court of Canada. Additionally, the university is located near several museums, galleries, and theaters, providing students with ample opportunities to engage with the arts and culture scene in the city.
UIUC's campus facilities include a world-class library system, with over 24 million volumes and extensive digital resources. The university also boasts several research centers, including the National Center for Supercomputing Applications and the Beckman Institute for Advanced Science and Technology. These facilities provide students with unique opportunities to engage in cutting-edge research and innovation.
Carleton vs. UIUC: Academic Programs and Majors Offered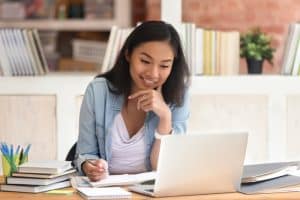 Both Carleton and UIUC offer a wide range of undergraduate and graduate degree programs to choose from. Carleton University stands out for its strong emphasis on interdisciplinary learning, with programs such as the Bachelor of Global and International Studies program. UIUC, on the other hand, is renowned for its engineering and computer science programs, which are consistently rated among the best in the world.
In addition to these programs, Carleton University also offers a unique Bachelor of Humanities program, which focuses on the study of the great works of Western civilization. This program is highly selective and attracts students who are passionate about literature, philosophy, and history.
UIUC also offers a variety of specialized programs, such as the College of Agricultural, Consumer, and Environmental Sciences, which offers majors in fields such as animal sciences, crop sciences, and food science. The university also has a highly regarded School of Information Sciences, which offers degrees in library and information science, data science, and more.
Carleton vs. UIUC: Faculty and Student Ratio Comparison
Faculty and student ratios are an important consideration for students choosing a university. At Carleton University, the faculty-student ratio is 1:15, meaning that students get plenty of one-on-one time with professors. UIUC has a higher faculty-to-student ratio, with one professor for every 19 students. This can have both advantages and disadvantages: larger class sizes allow for more diverse perspectives, but can also mean less personalized attention from instructors.
It's important to note that faculty-student ratios can vary depending on the program or department. For example, at Carleton University, the faculty-student ratio for the engineering program is 1:20, which is slightly higher than the university-wide ratio. On the other hand, the faculty-student ratio for the education program is 1:12, which is lower than the university-wide ratio. It's important for students to research the faculty-student ratio for their specific program of interest to get a better understanding of the level of personalized attention they can expect to receive.
Carleton vs. UIUC: Student Life and Extracurricular Activities
When it comes to student life and extracurricular activities, both Carleton and UIUC offer a wide range of opportunities. Carleton University boasts a lot of clubs and societies, including an active sports and fitness culture. UIUC has a similar range of student organizations, and is known for its high-quality sports teams and athletic programs.
Additionally, Carleton University has a strong focus on community service and volunteerism, with many opportunities for students to get involved in local and global initiatives. UIUC also offers a variety of service-oriented clubs and programs, including a popular Alternative Spring Break program that allows students to engage in service projects during their break from classes.
Both universities also have active arts and culture scenes, with opportunities for students to participate in music, theater, and visual arts. Carleton University has a student-run radio station and hosts an annual film festival, while UIUC has a renowned School of Music and a thriving theater program.
Carleton vs. UIUC: International Student Population Comparison
Both Carleton and UIUC have sizable international student populations, with over 25% of students at Carleton hailing from outside of Canada. UIUC is home to over 12,000 international students from over 100 countries, making it one of the most diverse universities in the US.
One of the reasons for the high number of international students at Carleton is its strong reputation for academic excellence and research opportunities. The university has a wide range of programs and courses that attract students from all over the world, including its renowned engineering and computer science programs.
Similarly, UIUC's international student population is drawn to the university's strong academic programs, as well as its vibrant campus life and welcoming community. The university offers a range of support services for international students, including language classes, cultural events, and academic advising, to help them succeed both academically and socially.
Carleton vs. UIUC: Campus Safety Measures and Crime Rates Comparison
Ensuring campus safety is a major priority for both universities. Carleton University has a dedicated Campus Safety Services department, with officers patrolling the campus 24/7. UIUC also has a dedicated campus police department, along with a range of safety measures such as emergency phones, safety escorts, and crime prevention programs.
In addition to these safety measures, Carleton University has implemented a campus-wide emergency notification system that sends alerts to students, faculty, and staff in the event of an emergency. The system includes text messages, emails, and social media notifications to ensure that everyone is informed and can take appropriate action.
UIUC has also taken steps to address sexual assault on campus, including the implementation of a bystander intervention program and the creation of a sexual assault prevention task force. The university has also increased resources for survivors of sexual assault, including counseling services and a 24-hour crisis hotline.
Carleton vs. UIUC: Sports Teams and Athletic Programs Comparison
If you're a sports fan, both Carleton and UIUC have plenty to offer. Carleton University has over 20 varsity sports teams, with a strong emphasis on ice hockey, basketball, and soccer. UIUC has an impressive roster of varsity sports teams as well, with the Fighting Illini football team being one of the most popular.
Additionally, Carleton University offers a wide range of intramural sports programs, including ultimate frisbee, dodgeball, and volleyball. These programs are open to all students, regardless of skill level, and provide a great opportunity to stay active and meet new people.
On the other hand, UIUC has a state-of-the-art recreational center, which includes a rock climbing wall, indoor track, and swimming pool. The center also offers fitness classes, such as yoga and spin, for students looking to stay in shape.
Housing Options and Accommodations Comparison
Both universities offer a range of on- and off-campus housing options for students. At Carleton University, students can choose between traditional dormitory-style housing and apartment-style living. UIUC has a similar range of options, including on-campus residence halls and apartment complexes. Both universities also offer off-campus housing resources and support.
It is important to note that the cost of housing can vary significantly between the two universities. While Carleton University's on-campus housing tends to be more affordable, UIUC's off-campus housing options can be more cost-effective. Additionally, Carleton University offers a meal plan for students living on campus, while UIUC does not. However, UIUC has a larger selection of dining options on campus and in the surrounding area.
Student Diversity and Inclusion Policies Comparison
Ensuring a diverse and inclusive campus environment is a top priority for both Carleton and UIUC. Carleton University has a range of policies and programs in place to promote diversity and inclusion, including a student-led Equity and Inclusive Communities committee. UIUC also has a range of programs and initiatives aimed at promoting diversity and inclusion, including a Multicultural Center and LGBTQ Resource Center.
Carleton University's Equity and Inclusive Communities committee is responsible for organizing events and initiatives that promote diversity and inclusion on campus. They also provide resources and support for students who have experienced discrimination or harassment. Additionally, Carleton has a policy that requires all faculty and staff to complete training on diversity and inclusion.
UIUC's Multicultural Center offers a variety of programs and services to support students from diverse backgrounds, including cultural celebrations, leadership development, and mentoring programs. The LGBTQ Resource Center provides resources and support for LGBTQ students, including counseling services, educational programs, and social events. UIUC also has a Bias Assessment and Response Team that investigates incidents of bias and discrimination on campus.
Teaching Methodologies and Pedagogical Approaches Comparison
Both universities have a strong commitment to providing students with a high-quality education. Carleton University offers a range of teaching methodologies, including a focus on experiential learning and problem-based learning. UIUC has a similar approach, with a focus on active learning and real-world application.
Carleton University also emphasizes the importance of interdisciplinary learning, encouraging students to take courses outside of their major and explore different fields of study. This approach helps students develop a well-rounded perspective and critical thinking skills that can be applied in any career.
UIUC, on the other hand, has a strong emphasis on research-based learning, providing students with opportunities to work alongside faculty members on cutting-edge research projects. This approach not only enhances students' understanding of their field of study but also prepares them for careers in research and development.
Community Engagement Initiatives Comparison
Both universities have a strong commitment to community engagement and outreach. Carleton University has a range of community-based learning and service opportunities, including the Alternative Spring Break program. UIUC has a similar range of initiatives, including the Public Engagement Fellowship program.
Additionally, Carleton University has a Community Service Learning program that allows students to integrate community service into their academic coursework. UIUC also offers a similar program called the Service-Learning Program, which provides students with opportunities to engage in meaningful service projects while earning academic credit.
Overall Ranking of the Two Universities
So, who comes out on top? When it comes down to it, it's hard to say which university is "better," as it ultimately depends on what you're looking for in a school. However, both Carleton University and UIUC are highly regarded institutions with strong academic programs, impressive research facilities, and thriving campus cultures. Ultimately, the decision about which school to attend will depend on your personal preferences and goals.
It's worth noting that while both universities have their strengths, they also have their weaknesses. For example, Carleton University may have a smaller campus and fewer resources compared to UIUC, but it offers a more personalized and intimate learning experience. On the other hand, UIUC may have more opportunities for research and career development, but it can also be more competitive and overwhelming for some students. It's important to consider these factors and do your research before making a decision.
Future Prospects for the two Universities
Looking ahead to the future, both Carleton University and UIUC are poised to continue their strong legacy of excellence in research, teaching, and community engagement. With a continued commitment to innovation and a focus on student success, these institutions are sure to remain at the forefront of higher education for years to come.
Carleton University has recently announced plans to expand its research facilities, with a new state-of-the-art building set to open in 2022. This will provide even more opportunities for students and faculty to engage in cutting-edge research across a range of disciplines. Additionally, the university has been working to strengthen its partnerships with local businesses and organizations, creating new opportunities for students to gain real-world experience and make valuable connections.
Meanwhile, UIUC has been investing heavily in online learning, with a range of new programs and initiatives designed to make education more accessible and flexible. This includes the launch of a new online MBA program, as well as a range of certificate programs in areas such as data science and cybersecurity. With a growing emphasis on digital learning, UIUC is well-positioned to meet the needs of students in an increasingly interconnected world.