When it comes to talent or skill, any skill or passion that you are good at is an asset! This is as true in the competition for acceptance at elite colleges as it is anywhere.  If you don't have talent as a natural gift, then start now to develop yours now through hard work, commitment, and dedication. Even in the age of technology and the internet where anyone can learn any skill, few have enough perseverance and determination to see through their desire to learn and become good at what they put their mind to.
Gaining admission to an Ivy League or other top-tier college is a formidable challenge. At AdmissionSight, we urge students to improve their chances of acceptance by emphasizing their talents and developing any skills or passions they possess.
In addition to excellence in a sport, your interests may be in the performing arts, debate, visual arts, mathematics, language arts, sciences, or any academic field or focus common to the college experience. AdmissionSight helps you to identify and enhance your most presentable skills and guides you in leveraging your extracurriculars to your best advantage.
Gone are the days of the "well-rounded student" who was good at a dozen things and was highly valued for a modicum of participation in many activities.  Admissions officers now seek students who genuinely excel at a few things–or even just one. To hone the hook that will be your contribution to your college community whether it relates to your academic interests or an extracurricular activity.  Your ability to show your dedication and commitment to even just one area can make a difference in the achievement of your educational goals.
Demonstrating that you excel in a particular area or can stand out among the crowd is also often instrumental in obtaining college financial aid. In some situations, a truly compelling story of a student's journey to success or expertise in developing talent can facilitate the admission of a student whose credentials are otherwise on the margin of a college's acceptance parameters.
With the assistance of AdmissionSight, you'll prepare a strong case for the value that your talents will contribute to a college. This can be done through a strong personal statement that tells your story or simply by filling out your application with your accomplishments which will speak for itself. There will be no audition or review meeting to demonstrate your talents, so you'll want to have external evidence to support your case.
Evidence that showcases your academic talent can be a record of success in student competitions, participation in prestigious summer programs, or earning multiple awards. The higher your level of success — school, region, state, national, or international — the greater the impact on admissions officials.
The area of interest you choose to pursue or excel in doesn't necessarily have to be academic, either. There are plenty of well-known programs or organizations that support the arts such as drama, music, or writing.
One of the most well-respected and internationally acclaimed institutions in the music world is Carnegie Hall in New York. Carnegie Hall has long been accepted and lauded as the mecca of classical music. If you are able to state on your application that you participated in a program or were invited to perform at the venue, the name itself will garner you an immense amount of respect. Carnegie Hall is without a doubt one of the most prestigious facilities in the world. Saying that you've played at Carnegie Hall might just be one of the ultimate badges of musical honour.
What is the History of Carnegie Hall?
Carnegie Hall first opened its doors in 1891. Located on the corner of 57th Street and Seventh Avenue, it is a national historic landmark that comprises three venues: Stern Auditorium / Perelman Stage, Zankel Hall, and Weill Recital Hall. Additionally, Carnegie Hall also supports educational activities throughout the city and beyond through its Weill Music Institute.
Carnegie Hall is named after Andrew Carnegie, who funded its construction. It was intended as a venue for the Oratorio Society of New York and the New York Symphony Society, on whose boards Carnegie served.
Construction began in 1890 and was carried out by Isaac A. Hopper and Company. Although the building was in use from April 1891, the official opening night was May 5, with a concert conducted by Walter Damrosch and Russian composer Pyotr Ilyich Tchaikovsky, famous for his works The Nutcracker and Swan Lake, which are still massively performed today.
The hall was owned by the Carnegie family until 1925 when Carnegie's widow sold it to a real estate developer, Robert E. Simon. When Simon died in 1935, his son, Robert E. Simon, Jr., became the owner. By the mid-1950s, changes in the music business prompted Simon to offer Carnegie Hall for sale to the New York Philharmonic, which booked a majority of the hall's concert dates each year. The orchestra declined, since it planned to move to Lincoln Center, then in the early stages of planning.
At the time, it was widely believed that New York City could not support two major concert venues. Facing the loss of the hall's primary tenant, Simon was forced to offer the building for sale. A deal with a commercial developer fell through, and in 1957, with the New York Philharmonic on the move to Lincoln Center, the building was slated for demolition to make way for a commercial skyscraper.
Under pressure from a group led by violinist Isaac Stern and many of the artist residents, special legislation was passed that allowed the City of New York to buy the site from Simon for $5 million and in May 1960 the nonprofit Carnegie Hall Corporation was created to run the venue. It was designated a National Historic Landmark in 1962.
What is the Significance of Carnegie Hall?
Carnegie Hall's mission is to present extraordinary music and musicians on the three stages of this legendary hall, to bring the transformative power of music to the widest possible audience, to provide visionary education programs, and to foster the future of music through the cultivation of new works, artists, and audiences.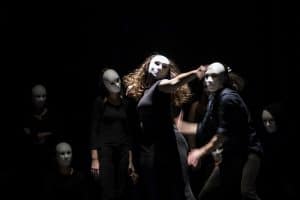 Most of the greatest performers of classical music since the time Carnegie Hall was built have performed in the Main Hall, and its lobbies are adorned with signed portraits and memorabilia. The NBC Symphony Orchestra, conducted by Arturo Toscanini, frequently recorded in the Main Hall for RCA Victor. On November 14, 1943, the 25-year old Leonard Bernstein had his major conducting debut when he had to substitute for a suddenly ill Bruno Walter in a concert that was broadcast by CBS, making him instantly famous. In the fall of 1950, the orchestra's weekly broadcast concerts were moved there until the orchestra disbanded in 1954. Several of the concerts were televised by NBC, preserved on kinescopes, and have been released on home video.
Many legendary jazz and popular music performers have also given memorable performances at Carnegie Hall including Duke Ellington, Billie Holiday, Judy Garland, Simon and Garfunkel, and Nina Simone, all of who have made celebrated live recordings of their concerts there.
The hall has also been the site of many famous lectures, including the Tuskegee Institute Silver Anniversary Lecture by Booker T. Washington, and the last public lecture by Mark Twain, both in 1906.
Sissieretta Jones became the first African-American to sing at the Music Hall (renamed Carnegie Hall the following year), June 15, 1892. The Benny Goodman Orchestra gave a sold-out swing and jazz concert January 16, 1938. The bill also featured, among other guest performers, Count Basie and members of Duke Ellington's orchestra.
Rock and roll music first came to Carnegie Hall when Bill Haley & His Comets appeared in a variety benefit concert on May 6, 1955. Rock acts were not regularly booked at the Hall however, until February 12, 1964, when The Beatles performed two shows during their historic first trip to the United States.
Promoter Sid Bernstein convinced Carnegie officials that allowing a Beatles concert at the venue "would further international understanding" between the United States and Great Britain. Led Zeppelin became the first hard rock act to play Carnegie Hall since the Rolling Stones. Since then numerous rock, blues, jazz and country performers have appeared at the hall every season.
The Beach Boys played concerts in 1971 and 1972, and two songs from the show appeared on their Endless Harmony Soundtrack. Chicago recorded its 4-LP box set Chicago at Carnegie Hall in 1971. European folk dance music first came to Carnegie Hall when a concert of Yugoslav National Folk Ballet Tanec was performed on January 27, 1956. Ensemble Tanec was the first dance company from Yugoslavia to perform in America. The company performed folk dances from Macedonia, Serbia, Croatia and Albania.
Overall, Carnegie Hall has been a monument for the appreciation of the music of every kind in America and a driving force behind the acceptance of new and rising genres into the nation's mainstream culture.
Carnegie Hall's Impact on Education in the Community
The education and social impact programs of Carnegie Hall can be seen through the Weill Music Institute, which connects hundreds of thousands of young people, families, students, community members, aspiring artists, and educators with creative musical experiences, nurturing the finest musical talent at all levels and harnessing the power of the arts to make a meaningful difference in people's lives.
The Weill Music Institute nurtures performance skills and inspires artistic excellence in future generations of musical talent—from beginners to emerging professionals—by offering exceptional learning resources and opportunities to work closely with some of today's leading artists.
The Institute's range of free and low-cost music education and social impact programs extends far outside the walls of Carnegie Hall to reach more than half a million people each year across the United States and around the globe, supporting music learning at all levels. WMI's community includes schools, orchestras, arts organizations, and government agencies that partner with Carnegie Hall to exponentially expand the reach of its work, creating local and global networks dedicated to the power of music.
In New York City:
91,000 people are served by WMI in the New York City area, including 56,000 students and 400 teachers.
450 schools, venues, arts organizations, and other sites host WMI programming.
7 city and state agencies partner with Carnegie Hall.
24 rooms in Carnegie Hall's Resnick Education Wing are dedicated to music education.
Across the Country:
155 orchestras, music presenters, and education organizations in 40 states partner with Carnegie Hall.
700 lullabies are written in the Lullaby Project each season.
280 young musicians and 750 educators and administrators travel to New York City and beyond for performance and training opportunities each year.
409,000 students, teachers, families, and people of all ages participate in WMI programs in their communities.
Around the World:
2.5 million views have been recorded on WMI's online curricula, resources, and videos.
6 languages are used to teach the Link-Up program.
18 partners in 8 countries on 5 continents offer WMI programming.
33 cities in 15 countries have hosted NYO-USA or NYO2 since 2013.
Carnegie Hall offers a variety of opportunities for young people to train and perform at the venue while learning and receiving mentorship from some of the world's best musicians, composers, and teachers.
National Youth Ensembles: The National Youth Orchestra of the United States of America (NYO-USA), NYO2, and NYO Jazz offer intensive summer training for gifted musicians ages 14–19.
Future Music Project: Future Music Project gives young musicians ages 14–19 from across New York City the opportunity to create, perform, and produce their own original music across all genres.
Workshops and Master Classes: Professional young artists receive personal coaching and mentoring from world-class performers and composers who have established themselves on Carnegie Hall's stages.
Violin Weekend: As an extension of Isaac Stern's centenary year, more than 200 violinists come together to connect and celebrate music throughout Violin Weekend.
High School Honors Performance Series: Hosted by George Mason University, selected musicians to rehearse and perform under master conductors and have the opportunity to meet other like-minded musicians from around the world. Though much of the students' time is focused on performance preparation, the week also allows students to experience the best of the sights and the performance arts in New York City.
Carnegie also offers a variety of student discount pricing on tickets to select shows during the season so students can have the opportunity to experience what a performance is like in the famous venue.
Playing at Carnegie Hall is an honour that every musician dreams of– and few will actually get to experience the opportunity.
If you spend enough time around 57th Street and Seventh Avenue in New York City, and you're bound to be asked for directions to Carnegie Hall. "Which way to Carnegie Hall?" "Where is Carnegie Hall?" "What's the address for Carnegie Hall?" Almost never does one ask the "how" question. Because everyone knows how you get to Carnegie Hall. You practice.
No other global destination has a more well-known joke associated with itself than Carnegie Hall. A pedestrian on 57th Street sees a musician getting out of a cab and asks, "How do you get to Carnegie Hall?" Without pause, the artist replies wearily, "Practice."
Indeed, endless practice and fervent dedication is the answer to the question of how a musician would be able to fulfil their dream of getting to play at the famous Carnegie Hall. If you are a musician or have a passion for music, the best advice you could follow would be to push yourself. In the meantime, participating in one of the many programs the venue has to offer would be an excellent way to gain mastery and experience while fostering connections with others in the industry.
As you apply to colleges, remember that admissions officers are looking for individuals who demonstrate that they commit fully to anything they do and excel. Colleges want students who will make a positive impact and work hard to succeed and positively represent any school who chooses to accept them.
AdmissionSight believes in working closely with you to build an Ivy League calibre academic and extracurricular profile, and present a powerful application to get that acceptance letter. Whether it's through personal statement editing, academic pathway planning, or extracurricular guidance, we are here to see your goals through and get you into the college of your choice.