Carnegie Mellon Campus Tour
In the vibrant heart of Pittsburgh, Pennsylvania, lies Carnegie Mellon University, a globally recognized beacon of innovation and artistic brilliance. This revered private research university, known for its outstanding interdisciplinary approach, has a history of over a century. The Carnegie Mellon campus tour provides a unique opportunity to explore an institution that has made significant strides in higher education, expertly bridging the gap between technology and humanity.
The Carnegie Mellon campus is a bustling hub of diversity, stimulating creativity and nurturing future leaders, thinkers, and innovators within its student population. Its unique red-brick buildings juxtapose perfectly with advanced facilities, forming a landscape that respects tradition yet welcomes the future.
Carnegie Mellon doesn't merely produce graduates but pioneers – individuals who spearhead change and lead with conviction. This ethos is embodied in its illustrious alumni, individuals who have left their mark in science, business, arts, and technology.
So, prepare for the Carnegie Mellon campus tour, an exploration that interlaces tradition with innovation and offers a glimpse into a community committed to academic excellence and creative talent.
Is the Carnegie Mellon campus open to the public?
Is the Carnegie Mellon campus open to the public? As a cherished part of the Pittsburgh community, Carnegie Mellon University's campus offers a certain degree of accessibility to the public. The university embraces its role as a hub of knowledge and culture, and the public is welcome to explore some of its outdoor spaces, architectural marvels, and even certain public facilities.
However, it's important to note that the university is foremost an educational institution. To ensure the safety and security of its students, staff, and faculty, certain areas of the campus, such as dormitories, research laboratories, and academic buildings, are often off-limits to visitors unless accompanied by an authorized person or part of a guided tour.
Moreover, Carnegie Mellon University values the privacy of its students. Hence, public access may be further restricted during crucial academic periods like examination weeks to ensure an optimal study environment for students. Additionally, certain public facilities or areas might occasionally be closed due to specific circumstances or events.
The university encourages visitors to respect these regulations and boundaries. After all, they are in place to ensure that the university continues functioning smoothly as an academic institution while remaining an integral part of the wider Pittsburgh community.
Those keen on experiencing the campus in its entirety should consider participating in an official campus tour or the virtual tour. These provide comprehensive access to the campus and an in-depth understanding of the university's history, ethos, and future trajectory.
How to experience the Carnegie Mellon campus tour?
How to experience the Carnegie Mellon campus tour? Stepping into Carnegie Mellon University's campus, you're entering a world where innovation sparks at every corner. A guided tour of this campus doesn't just offer you a glimpse into its striking architecture and picturesque green spaces. Still, it also reveals the spirit of innovation, creativity, and community that defines Carnegie Mellon.
Participating in a Carnegie Mellon campus tour offers numerous benefits. It provides an up-close and personal perspective of the university's environment, unearthing anecdotes and insights you wouldn't typically find on a website or brochure. You'll have the opportunity to interact with tour guides, often current students, gaining firsthand accounts of campus life, academic rigor, and the unique culture that shapes the university.
Furthermore, campus tours offer an invaluable chance to understand the university's layout, explore the state-of-the-art facilities, and observe the university's operations, from the bustling libraries and tech-equipped classrooms to the serene study spaces and vibrant student hubs.
To partake in an official guided tour, you must register through the university's website, where dates and slots are regularly updated. Please note that due to popular demand and to provide the best experience, the university requires pre-registration. Walk-in tour requests may not be accommodated.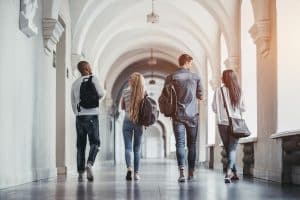 In terms of what to expect, be prepared for a journey that takes you through the heart of the campus. From the iconic Hunt Library to the technologically advanced Gates and Hillman Centers and from the architecturally stunning College of Fine Arts to the lively Cohon University Center, you'll witness the breadth of opportunities and experiences that define the Carnegie Mellon journey.
A campus tour can significantly enhance your understanding and appreciation of Carnegie Mellon University. Whether you're a prospective student weighing your options, an alum reminiscing about your past, or just an interested visitor, the tour allows you to experience the vibrancy, diversity, and innovative spirit that makes Carnegie Mellon a world-renowned institution.
Does Carnegie Mellon have a virtual tour?
Does Carnegie Mellon have a virtual tour? In a world where digital connectivity has bridged geographic gaps, Carnegie Mellon University brings its vibrant campus experience to you, no matter where you are, through its comprehensive Virtual Tour. Reflecting its commitment to innovation and accessibility, this digital exploration platform offers an immersive, 360-degree view of the campus and its state-of-the-art facilities.
The virtual Carnegie Mellon campus tour, available on the university's website, is highly interactive and easy to navigate. It offers a visual guide through significant campus locations, accompanied by descriptive narratives and relevant facts that make the experience engaging and informative.
So, who stands to benefit from this digital tour? In essence, anyone with an interest in Carnegie Mellon. For prospective students and their families, it's an excellent tool to explore the university when an in-person visit is impossible due to geographic distance, time constraints, or other commitments. The virtual tour is a wonderful way for alumni to reconnect with the campus and observe its growth and transformation. For curious individuals or scholars from around the globe, it's a chance to gain insight into one of the world's leading research universities.
While there's an undeniable charm in physically exploring the Carnegie Mellon campus, the virtual tour comes close to replicating this experience. You can virtually stroll through the corridors of the College of Fine Arts, appreciate the innovative design of the Gates and Hillman Centers, or enjoy the serene beauty of the campus's green spaces – all at your own pace, from the comfort of your home.
In conclusion, the virtual tour of Carnegie Mellon is more than just a convenient alternative for those unable to visit in person. It is an inclusive, innovative, and immersive tool that opens up the university's dynamic campus to the world. It allows you to witness and appreciate the blend of history, creativity, technology, and community that shapes Carnegie Mellon, no matter where you are.
How long is the Carnegie Mellon campus tour?
How long is the Carnegie Mellon campus tour? Whether embarking on a guided tour or venturing out independently, visiting the Carnegie Mellon University campus is a worthwhile investment. However, understanding the duration of these tours can help you plan and prepare effectively to ensure the best possible experience.
Typically, a guided campus tour at Carnegie Mellon lasts around one hour. These tours, led by knowledgeable student guides, comprehensively explore the campus and its primary buildings. Please note that this time estimate does not include additional sessions or meetings you might plan while on campus, such as information sessions or appointments with academic departments.
For those preferring a self-guided tour, the duration can vary depending on your pace and interests. As you're free to set your itinerary and explore quickly, a self-guided tour can take one hour to several hours. Remember that the time you allot should include walking between locations and stopping to read about, observe, and appreciate each site.
To make the most of your visit, it's advisable to check the university's official operating hours and any specific building hours in advance. You might consider wearing comfortable walking shoes as the campus spans a large area. Furthermore, consider variables such as weather conditions and available amenities when planning your visit.
Whether you choose a guided or self-guided tour, remember that the journey through Carnegie Mellon's campus is more than just a walk. It's an opportunity to immerse yourself in the spirit of innovation, community, and academic excellence that defines this distinguished institution. So, take your time, explore, engage, and enjoy the experience.
What can you see at Carnegie Mellon?
What can you see at Carnegie Mellon? As you embark on your Carnegie Mellon campus tour, you'll be captivated by a rich blend of historical architecture, state-of-the-art facilities, peaceful green spaces, and vibrant hubs of student life. Here's a glimpse of what you can anticipate:
The Fence and Traditions Plaza: Start with one of the most iconic landmarks at Carnegie Mellon: The Fence, which students frequently paint to advertise events and express creativity. Adjacent is the Traditions Plaza, the heart of the campus, bustling with student activities and performances.
Hunt Library: A must-visit for any tour, the Hunt Library is the epitome of academic resourcefulness. Its unique 'book stacks' and the cutting-edge 'Hunt Library Idea Studio make it an inspiring space for students and scholars alike.
The College of Fine Arts: An architectural gem and home to the university's renowned arts programs, this building's grandeur reflects Carnegie Mellon's rich arts legacy.
Gates and Hillman Centers: These centers house the School of Computer Science. It's a marvel of modern architecture with an innovative design that encourages interdisciplinary collaboration.
Cohon University Center: A vibrant hub of student life, the Cohon Center is home to dining facilities, a fitness center, a theatre, and spaces for meetings, events, and relaxation.
Tepper Quad: The Tepper Quad is the hub for the Tepper School of Business and features a modern, eco-friendly design. It symbolizes Carnegie Mellon's dedication to creating an interconnected, collaborative environment.
The Mall and The Cut: These expansive green spaces are the primary outdoor areas on campus, perfect for relaxation, study, and recreation. They also host numerous outdoor events and activities.
Margaret Morrison Carnegie Hall: This historic building houses various architecture and design studios, representing the university's enduring commitment to pioneering work in design disciplines.
Each of these landmarks carries its unique story, contributing to the rich tapestry of Carnegie Mellon University. The campus tour is an invitation to explore these stories and witness the blend of tradition and innovation that makes Carnegie Mellon such a remarkable institution.
Optimizing Your Tour: Tips and Recommendations
Visiting Carnegie Mellon University's campus is an exciting experience, offering a unique blend of exploration and discovery. Here are a few practical tips and recommendations to help you make the most of your Carnegie Mellon campus tour:
Timing Your Visit: While Carnegie Mellon's campus is beautiful year-round, visiting during the academic year (avoiding exam periods) can give you a better sense of the campus buzz. Students will be engaged in their regular routines, activities, and events.
Dress Code: There's no formal dress code for the campus tour. Comfort is key! Given that you'll be walking a lot, it's advisable to wear comfortable shoes. Dress in layers to adjust to the changing Pittsburgh weather, and remember to bring an umbrella or rain jacket during the rainy season.
What to Bring: Along with your comfortable attire, it might be helpful to bring a water bottle, especially during the warmer months. A notepad and pen could be handy for jotting down observations or questions that might arise during the tour.
Tour Etiquette: Be respectful during your visit. Remember that the campus is an active academic environment. Keep noise levels down, especially in and around academic buildings and libraries. Adhere to any instructions provided by your tour guide or university staff.
Ask Questions: Don't hesitate to ask questions, whether about academic programs, student life, campus culture, or facilities. Your tour guide is there to help and provide you with firsthand insights.
Explore Further: If time permits, consider exploring the surrounding neighborhood. This can give you a fuller picture of what it's like to live and study in the Pittsburgh area.
Reflect: After the tour, take a moment to reflect on your experience. What stood out to you? How did the campus make you feel? Your impressions can provide valuable insights, especially if you're considering applying to Carnegie Mellon.
Following these tips and recommendations, you'll be well-prepared to fully engage with and appreciate the tour experience. Remember, a campus tour is about more than just seeing the sights – it's about getting a feel for the university's spirit and atmosphere.
Conclusion
A Carnegie Mellon campus tour is a journey through innovation, creativity, and academic excellence. Whether you walk the vibrant paths of this dynamic campus in person, navigate your exploration through a self-guided tour, or experience the university's distinct spirit from afar through a virtual tour, you will undoubtedly be captivated.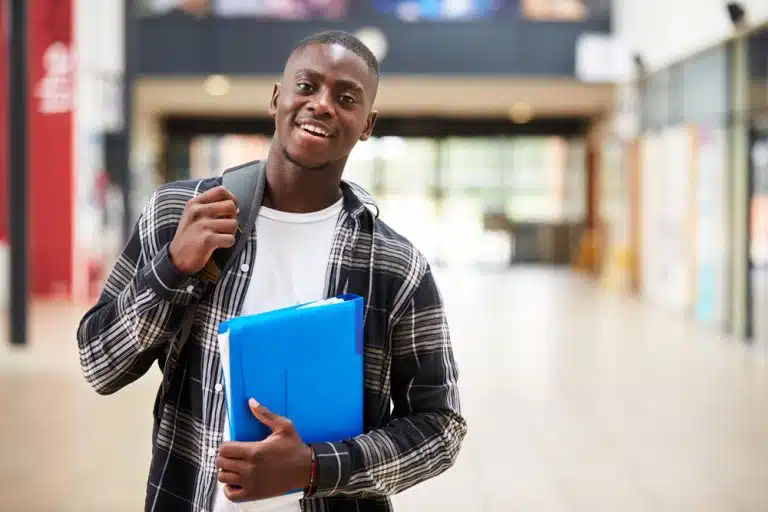 The lush green spaces like The Mall and The Cut provide an idyllic environment for relaxation, study, and creative pursuits. Historic and architecturally fascinating structures like the College of Fine Arts and Margaret Morrison Carnegie Hall stand as testaments to the university's rich legacy in arts and design. State-of-the-art facilities like the Gates and Hillman Centers embody the university's commitment to cutting-edge technology and interdisciplinary collaboration.
But Carnegie Mellon University is more than its buildings and landscapes. It's an institution fueled by a spirit of innovation, a commitment to the community, and a dedication to providing the best educational experience. As you embark on your tour – guided, self-guided, or virtual – remember that you are not just witnessing a physical space. You are experiencing the heartbeat of a community pushing boundaries, breaking down walls, and creating a brighter future.
So whether you're a prospective student, an alumnus reminiscing about your time on campus, a scholar intrigued by the university's reputation, or simply a curious explorer, we encourage you to take this journey. Discover the spaces, learn the stories, and feel the spirit. Let Carnegie Mellon University leave its indelible mark on your heart.
Experience Carnegie Mellon – where tradition meets innovation, where creativity sparks discovery, and where every step through campus is a step into the future.
If you're set on getting into a world-class college but aren't sure how to make it happen, we can help! AdmissionSight is a leading college entrance expert with over a decade of experience helping students just like you get into the schools of their dreams.
At AdmissionSight, we focus on offering a wide range of services, all aimed at helping students perfect their applications to catch the attention of admissions officers. Contact us today to schedule a free consultation to learn more about what we offer.