Carnegie Mellon vs Duke: A Comprehensive Analysis
Choosing the right university to attend is a crucial decision that can shape one's future in many ways. Two of the most prestigious institutions in the United States are Carnegie Mellon University and Duke University. In this article, we will compare and contrast Carnegie Mellon vs Duke across various criteria to help you make an informed decision about which one is better suited for you.
Introduction: Understanding the Importance of Choosing the Right University
Before diving into the comparison between Carnegie Mellon and Duke, it is essential to understand why choosing the right university is crucial. Attending a university that aligns with your career goals, learning style, and personality can significantly impact your academic and professional success. Therefore, it is vital to explore various aspects of a university to make an informed decision about your future.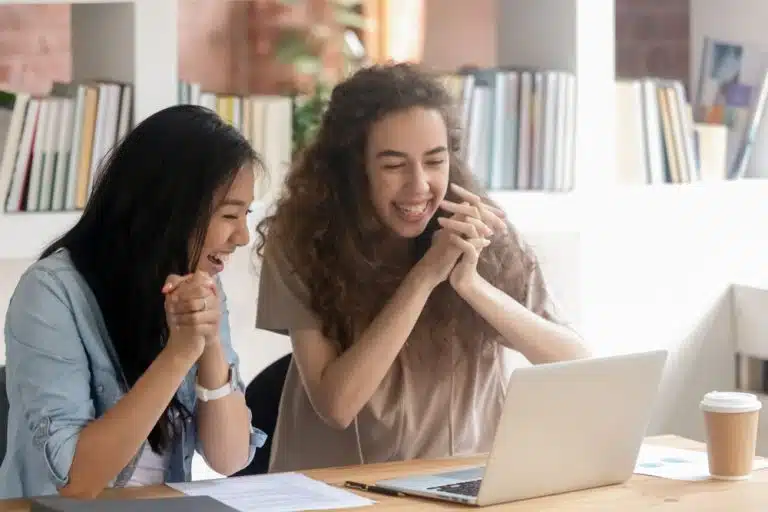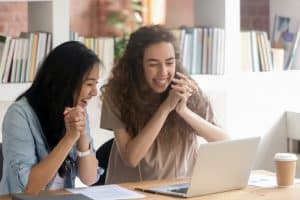 One of the critical factors to consider when choosing a university is the quality of education. The quality of education can vary significantly between universities, and attending a university with a strong academic reputation can open doors to better job opportunities and higher salaries. Additionally, the quality of education can impact your ability to pursue advanced degrees or enter competitive fields.
Another essential aspect to consider is the campus culture and community. Attending a university with a supportive and inclusive community can enhance your overall college experience and provide opportunities for personal growth and development. It is crucial to research the campus culture and community to ensure that it aligns with your values and interests.
Carnegie Mellon University: An Overview of Its History, Programs, and Campus
Carnegie Mellon University was established in 1900 in Pittsburgh, Pennsylvania. It is a private research university that boasts a diverse student population of over 14,000 from all fifty states and eighty countries. The university comprises seven colleges and schools, including the College of Engineering, the School of Computer Science, and the College of Fine Arts.
Carnegie Mellon's campus is spread over 140 acres and features modern facilities, innovative technologies, and state-of-the-art research labs. The university is known for its rigorous academic programs, especially in science, technology, engineering, and mathematics (STEM) fields.
In addition to its STEM programs, Carnegie Mellon University also offers a wide range of liberal arts programs, including psychology, history, and English. The university is committed to interdisciplinary research and encourages students to explore multiple fields of study.
Carnegie Mellon's campus is also home to numerous student organizations, clubs, and sports teams. From the Robotics Club to the Ultimate Frisbee team, there are plenty of opportunities for students to get involved and pursue their interests outside of the classroom.
Duke University: An Overview of Its History, Programs, and Campus
Duke University was founded in 1838 in Durham, North Carolina. It is a prestigious private research university that enrolls around 16,000 students from over 100 countries. The university has ten schools and colleges, including the Duke School of Medicine and Pratt School of Engineering.
The Duke campus is spread over 8,600 acres and is famous for its Gothic-style architecture and beautiful landscapes. The university is renowned for its interdisciplinary research programs, especially in the areas of medicine and environmental science.
In addition to its academic programs, Duke University is also known for its successful athletic teams. The Duke Blue Devils compete in the NCAA Division I and have won national championships in basketball, lacrosse, and soccer. The university also has a strong commitment to community service and encourages students to participate in volunteer work through its DukeEngage program.
Admission Criteria: What It Takes to Get Into Carnegie Mellon and Duke?
Both Carnegie Mellon and Duke have selective admission processes and require students to meet specific criteria to be considered for admission. Carnegie Mellon considers academic performance, standardized test scores, extracurricular activities, letters of recommendation, and essays. Duke also considers these criteria, along with interviews and demonstrated interest.
The acceptance rates for both universities are low, with Carnegie Mellon accepting only 17% of applicants and Duke accepting 6% of applicants.
Additionally, both universities have specific requirements for certain majors or programs. For example, Carnegie Mellon's School of Computer Science requires applicants to have a strong background in math and computer science, while Duke's Pratt School of Engineering requires applicants to have taken advanced courses in math and science.
Furthermore, both universities offer early decision options for applicants who are certain that they want to attend. However, the acceptance rates for early decision applicants are often higher than for regular decision applicants, making it a more competitive process.
Academic Programs: Carnegie Mellon vs Duke's Undergraduate and Graduate Programs
Both universities offer a wide range of undergraduate and graduate programs across various disciplines. However, there are some notable differences in their academic offerings. Carnegie Mellon is primarily known for its programs in STEM fields, including computer science, robotics, and artificial intelligence. Duke, on the other hand, offers a diverse range of academic programs, including humanities, social sciences, and natural sciences.
Additionally, both universities have robust graduate programs that are highly regarded in their respective fields. Carnegie Mellon's graduate programs in computer science, engineering, and public policy are particularly acclaimed. Duke's graduate programs in medicine, law, and environmental science are some of the best in the world.
It is worth noting that both universities have unique academic programs that set them apart from each other. For example, Carnegie Mellon offers a Bachelor of Science in Computational Biology, which combines computer science and biology to study complex biological systems. Duke, on the other hand, has a program called "Bass Connections" that allows students to work on interdisciplinary research projects with faculty and peers from different fields of study.
Faculty and Staff: Carnegie Mellon's vs Duke's Top Professors and Researchers
Both universities have distinguished faculty members who are experts in their fields. Carnegie Mellon has over 1,500 full-time faculty members, with nine Nobel laureates among them. Duke, on the other hand, has around 1,700 faculty members, with seven Nobel laureates. Both universities have exceptional faculty members in their respective fields, who are committed to advancing the frontiers of knowledge through research and teaching.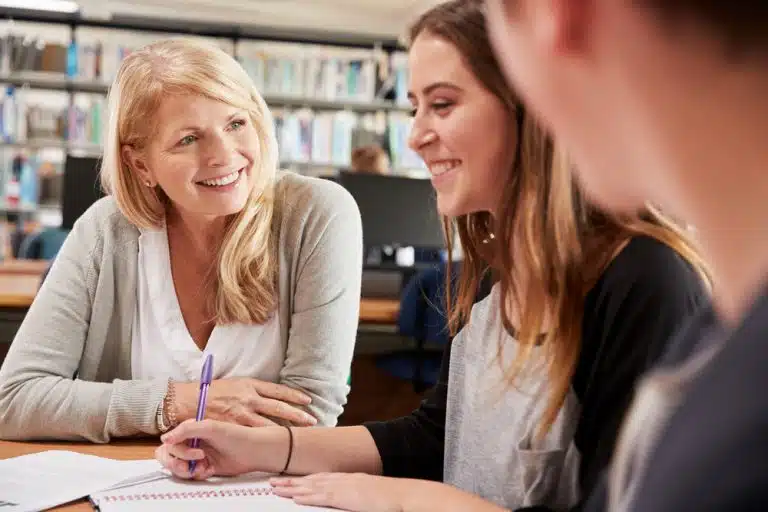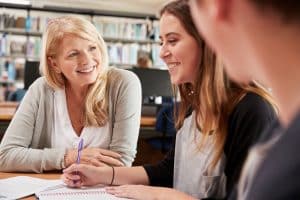 Both universities also have a strong commitment to diversity and inclusion among their faculty and staff. Carnegie Mellon has implemented initiatives to increase the representation of women and underrepresented minorities in STEM fields, while Duke has established programs to support the recruitment and retention of diverse faculty members. These efforts have resulted in a more diverse and inclusive academic community at both universities.
Research Opportunities: Research Opportunities Available at Carnegie Mellon vs Duke
Research is a vital component of both universities' missions, and they prioritize providing their students with valuable research opportunities. Carnegie Mellon is renowned for its research in technology and AI, with its Robotics Institute being among the best in the world. Duke, on the other hand, is known for interdisciplinary research in medicine, environmental science, and public policy.
Both universities offer students numerous opportunities to engage in research and apply theoretical knowledge to real-world problems. Students at Carnegie Mellon and Duke can participate in research projects through funded programs, internships, and independent studies.
At Carnegie Mellon, students have access to cutting-edge research facilities, including the National Robotics Engineering Center and the Software Engineering Institute. These facilities provide students with hands-on experience in developing and testing new technologies. Duke, on the other hand, has a strong focus on global health research, with its Duke Global Health Institute leading the way in addressing global health challenges.
Additionally, both universities have partnerships with industry leaders, providing students with opportunities to work on real-world projects and gain valuable industry experience. Carnegie Mellon has partnerships with companies such as Google, Microsoft, and Intel, while Duke has partnerships with organizations such as the Bill and Melinda Gates Foundation and the World Health Organization.
Student Life: Student Life Experience at Carnegie Mellon vs Duke
Both universities offer a vibrant and engaging student life experience, with hundreds of clubs, organizations, and intramural sports teams. Carnegie Mellon has over 275 student organizations, including clubs related to arts, culture, community service, and professional development. Duke has over 400 student organizations, including some of the most successful sports teams in Division I sports. Additionally, both universities have active Greek life and offer students a variety of social, cultural, and recreational events throughout the year.
However, there are some differences in the student life experience at Carnegie Mellon and Duke. Carnegie Mellon is known for its strong focus on technology and innovation, which is reflected in the types of student organizations and events offered. For example, there are clubs dedicated to robotics, computer science, and entrepreneurship. On the other hand, Duke has a more traditional liberal arts focus, with a wider range of student organizations related to the humanities, social sciences, and natural sciences.
Campus Culture: Campus Culture at Carnegie Mellon vs Duke
The campus culture at both universities is highly diverse, dynamic, and supportive. Carnegie Mellon is known for its entrepreneurial spirit, with many students and faculty members being involved in start-up ventures. Duke, on the other hand, values student wellness and offers numerous programs and resources to help students maintain a healthy work-life balance. Both universities prioritize a safe and inclusive campus environment and offer a range of resources and support services to their students.
One notable difference between the campus cultures at Carnegie Mellon and Duke is the level of student involvement in research. At Carnegie Mellon, research is a major focus, and many students have the opportunity to work alongside faculty members on cutting-edge projects. Duke also values research but places a greater emphasis on interdisciplinary collaboration and community engagement.
Another aspect of campus culture that sets these universities apart is their approach to extracurricular activities. At Carnegie Mellon, students are encouraged to pursue their passions and interests through a wide range of clubs and organizations, many of which are focused on technology and innovation. Duke, on the other hand, places a greater emphasis on athletics and offers a variety of sports teams and fitness programs to help students stay active and healthy.
Athletics and Extracurricular Activities: Carnegie Mellon's and Duke's Sports Teams, Clubs, and Organizations
Both universities have successful sports teams that compete at the intercollegiate level. Carnegie Mellon, with its Division III sports teams, offers students the opportunity to compete in basketball, football, swimming, and track and field, among others. Duke, with its Division I sports teams, has a renowned basketball program and also competes in sports like baseball, football, and lacrosse.
In addition to athletics, both universities offer students a wide range of extracurricular activities and clubs that cater to diverse interests. From community service and cultural organizations to outdoor adventure and performing arts groups, there is something for everyone at both Carnegie Mellon and Duke.
However, there are some differences in the types of extracurricular activities offered at each university. Carnegie Mellon has a strong focus on technology and innovation, with clubs like Robotics Club and HackCMU, which allow students to explore their interests in computer science and engineering. Duke, on the other hand, has a strong emphasis on community service and social justice, with organizations like Duke Partnership for Service and Duke Human Rights Center, which provide opportunities for students to engage in meaningful volunteer work and advocacy.
Career Prospects: What to Expect After Graduating From Carnegie Mellon or Duke
Both universities are renowned for producing highly skilled graduates who go on to secure lucrative and fulfilling careers in various fields. Carnegie Mellon graduates are particularly in demand in the tech industry, with many working for companies like Google, Facebook, and Microsoft. Duke graduates, on the other hand, go on to work in fields like medicine, law, finance, and consulting.
Furthermore, both universities have robust career development centers that offer students valuable resources and support in finding internships, co-op opportunities, and job placements.
It's worth noting that both Carnegie Mellon and Duke also have strong alumni networks that can be incredibly helpful in securing employment after graduation. Graduates from both universities often stay connected through alumni events, online communities, and mentorship programs. These networks can provide valuable connections and insights into various industries, as well as potential job opportunities.
Cost of Attendance: Tuition, Fees, and Living Expenses at Carnegie Mellon vs Duke
Attending a highly-ranked university like Carnegie Mellon or Duke comes at a significant cost. The average annual tuition and fees for Carnegie Mellon are around $61,344, while Duke's average annual tuition and fees are around $63,054.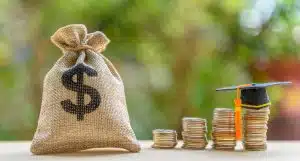 Additionally, students must factor in the cost of books, accommodation, transportation, and other living expenses, which can vary depending on the location and lifestyle of the student. Both universities offer financial aid and scholarship opportunities to eligible students to help offset the cost of attendance.
It is important to note that the cost of attendance at these universities can also vary depending on the program of study. For example, some programs may require additional fees or materials, while others may offer more opportunities for scholarships or assistantships.
Furthermore, students should consider the potential return on investment when choosing a university. Graduates from both Carnegie Mellon and Duke have high earning potential, with average starting salaries for graduates ranging from $70,000 to $90,000 depending on the field of study.
Conclusion: Making an Informed Decision Between Carnegie Mellon or Duke
Carnegie Mellon and Duke are both exceptional universities that offer students world-class academic programs, research opportunities, and student life experiences. Choosing between the two institutions depends on various factors, such as your academic and career goals, your learning style, and your personality.
We hope this side-by-side analysis of the two universities has provided you with valuable insights into what each institution has to offer. Ultimately, the decision to attend Carnegie Mellon or Duke depends on what you want to achieve and which university aligns with your goals and vision for the future.