Case Western vs Princeton: A Comprehensive Analysis
Choosing the right university is a significant milestone for any student. Hence, it is essential to consider all available options to make an informed decision. Two of the most renowned universities that often receive top mentions from students and educators alike are Case Western Reserve University (CWRU) and Princeton University. Both institutions offer unmatched academic rigor, career opportunities, and invaluable experiences, making them some of the most sought-after universities globally. In this article, we will compare Case Western vs Princeton to help you make an informed decision.
Case Western vs Princeton: Overview
Before diving into the specifics, it's essential to understand what each university is about. Case Western Reserve University is a private research institution located in Cleveland, Ohio. Its academic offerings range from undergraduate and graduate programs to professional schools in various fields, including engineering, business, law, and medicine. Princeton University, on the other hand, is a private Ivy League research institution situated in Princeton, New Jersey. Founded in 1746, the school has continually offered exceptional undergraduate and graduate programs in various fields, including humanities, social sciences, natural sciences, and engineering.
Case Western Reserve University has a strong focus on research, with over $400 million in research funding annually. The university is also known for its innovative programs, such as the Weatherhead School of Management's MBA program, which emphasizes leadership and sustainability.
Princeton University is renowned for its rigorous academic programs and distinguished faculty. The university has produced numerous Nobel laureates, Pulitzer Prize winners, and MacArthur Fellows. In addition to its academic excellence, Princeton is also known for its beautiful campus, which features Gothic-style architecture and extensive green spaces.
Case Western vs Princeton: Location and Campus Environment
The location and campus environment are essential factors for any student looking to enroll in a university. CWRU is located in the historic University Circle, a district that hosts several world-renowned museums, cultural centers, and medical institutions. The campus itself is spread over 267 acres, with modern facilities such as state-of-the-art laboratories, athletic centers, libraries, and more. On the other hand, Princeton's campus features picturesque collegiate Gothic architecture and a sprawling size of 5000 acres. The campus has also been called a "humane park" that offers excellent outdoor activities, including hiking, running, and biking.
Additionally, CWRU's location in Cleveland, Ohio, provides students with access to a vibrant city with a rich cultural scene. The city is home to several theaters, music venues, and art galleries, making it an ideal location for students interested in the arts. Moreover, Cleveland is a hub for healthcare and technology, providing students with opportunities for internships and job placements.
Princeton's location in New Jersey offers students easy access to New York City, one of the world's most iconic cities. Students can take advantage of the city's cultural offerings, including Broadway shows, museums, and art galleries. Additionally, Princeton's campus is located near several state parks, providing students with opportunities for outdoor activities such as camping, hiking, and skiing.
Case Western vs Princeton: Academic Programs and Reputation
Both Case Western Reserve University and Princeton University are premier institutions when it comes to academic excellence. CWRU offers over 95 undergraduate and graduate programs across various areas, including engineering, social sciences, arts, and sciences. Their curricula are enriched with research and experiential learning opportunities, providing students with a well-rounded and practical academic experience. On the other hand, Princeton University is best known for its exceptional undergraduate offerings in areas such as humanities, social sciences, natural sciences, and engineering. Princeton's undergraduate program is commonly regarded as one of the best in the country, thanks to innovative teaching methods and a rigorous yet flexible curriculum.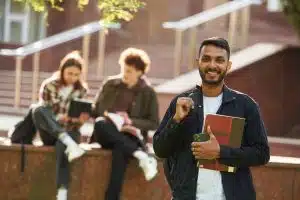 Aside from their undergraduate and graduate programs, both universities have also established themselves as leaders in research and innovation. Case Western Reserve University is home to several research centers and institutes, including the Center for Proteomics and Bioinformatics, the Institute for Smart, Secure, and Connected Systems, and the Great Lakes Energy Institute. These centers conduct cutting-edge research in various fields, such as healthcare, energy, and technology, and provide students with opportunities to work alongside renowned researchers and scholars.
Similarly, Princeton University has a long-standing reputation for its research excellence, with its faculty and alumni receiving numerous Nobel Prizes and other prestigious awards. The university's research centers and institutes cover a wide range of disciplines, from the Princeton Neuroscience Institute to the Andlinger Center for Energy and the Environment. Princeton also encourages interdisciplinary research, with initiatives such as the Princeton Environmental Institute and the Princeton Institute for International and Regional Studies.
Case Western vs Princeton: Faculty and Student Body Profiles
The faculty and student body profiles are crucial determinants of a university's quality of education. CWRU has a student population of over 11,000, with a student-to-faculty ratio of 9:1, ensuring personalized attention and robust academic support. The university has about 3,000 highly qualified faculty members who are known for their exceptional teaching and research skills. In comparison, Princeton has a smaller student population of roughly 8,000 and a more favorable student-to-faculty ratio of 5:1. The faculty at Princeton are renowned scholars in their respective fields, with several Nobel laureates, MacArthur fellows, and other award recipients.
However, what sets CWRU apart is its emphasis on experiential learning. The university offers numerous opportunities for students to engage in hands-on research, internships, and community service projects. This not only enhances their academic learning but also equips them with practical skills and experiences that are highly valued by employers. Additionally, CWRU has a diverse student body, with students from over 90 countries, creating a vibrant and inclusive campus culture.
Case Western vs Princeton: Admission Requirements and Acceptance Rates
Both institutions have been highly selective, admitting only the brightest and most motivated students annually. CWRU's acceptance rate is approximately 30%, with an average SAT score of 1410 – 1530 and a GPA of 3.75. Princeton, on the other hand, is highly selective, with an acceptance rate of around 4%. Students admitted to Princeton have an excellent academic track record, with an average SAT score of 1460 – 1570 and an impressive GPA of 3.9.
It is important to note that both institutions have additional admission requirements beyond academic performance. CWRU places a strong emphasis on extracurricular activities and community involvement, while Princeton values leadership and service. Both schools also require essays and letters of recommendation as part of the application process.
Once accepted, students at both institutions can expect a challenging and rewarding academic experience. CWRU offers over 95 undergraduate majors and minors, as well as numerous research opportunities and study-abroad programs. Princeton has a strong liberal arts curriculum, with a focus on independent research and critical thinking. Students at both schools have access to world-class faculty and resources, ensuring a high-quality education.
Case Western vs Princeton: Cost of Attendance and Financial Aid Availability
When it comes to fees and finances, it's essential to compare the cost of attendance and the availability of financial aid. CWRU's tuition and fees are $62,234, while Princeton's are $57,410. Both universities offer various financial aid programs, including grants, scholarships, work-study, and loans, to help ease the financial burden on students.
It's important to note that the cost of attendance can vary depending on factors such as housing, meal plans, and other personal expenses. CWRU offers a variety of housing options, including traditional dorms, apartments, and themed housing communities, which can impact the overall cost. Similarly, Princeton offers a range of meal plans and housing options, such as residential colleges and co-ops, which can also affect the total cost of attendance. It's important to consider these factors when comparing the cost of attendance between universities.
Case Western vs Princeton: Campus Life and Extracurricular Activities
Campus life and extracurricular activities are also crucial to a student's university experience. CWRU hosts over 200 student organizations, including clubs, athletic teams, and cultural groups, providing students with diverse opportunities to get involved and network. The campus also features several recreational facilities, outdoor spaces, and dining facilities that enhance student life. Similarly, Princeton University hosts over 300 student organizations, including cultural and athletic groups, providing students with an inclusive community where they can learn and thrive. Princeton's campus also features several recreational facilities, theaters, libraries, and museums.
Moreover, both universities offer various leadership and volunteer opportunities that allow students to develop their skills and give back to the community. CWRU's Center for Civic Engagement and Learning provides students with resources and programs to engage in community service and social justice initiatives. Princeton's Pace Center for Civic Engagement offers similar opportunities, including service trips, internships, and fellowships. These programs not only benefit the community but also help students gain valuable experience and make a positive impact on society.
Case Western vs Princeton: Job Prospects and Career Services
Job prospects and career services are critical considerations for any student looking to enroll in a university. CWRU's Office of Career Management is committed to helping students navigate career paths, offering services such as internships, career counseling, resume reviews, and job fairs. Princeton's Career Services office is equally committed to offering exceptional career guidance and resources, such as career development workshops, job shadowing, and alumni mentorship programs.
Additionally, both universities have strong alumni networks that can provide valuable connections and job opportunities for graduates. CWRU's alumni network spans over 115,000 individuals, with notable alumni including Nobel laureates, CEOs, and government officials. Princeton's alumni network is similarly impressive, with notable alumni including two U.S. Presidents, numerous Nobel laureates, and CEOs of major corporations. These networks can be invaluable resources for students seeking to launch their careers after graduation.
Case Western vs Princeton: Alumni Networks and Donor Support
An institution's alumni network and donor support can significantly impact a student's postgraduate outcomes. CWRU has a vast global network of alumni, spanning over 125,000 across various industries and sectors. These alumni provide invaluable mentorship and networking opportunities, enhancing students' job prospects after graduation. Similarly, Princeton's alumni network is equally extensive, with over 90,000 alumni globally. The alumni network provides students with opportunities for internships, job shadowing, mentorship, and financial support.
In addition to alumni networks, donor support is also crucial for an institution's success. CWRU has a strong tradition of philanthropy, with generous donations from alumni, parents, and friends of the university. These donations support scholarships, research, and other initiatives that benefit students and faculty. Similarly, Princeton has a long history of philanthropy, with significant donations from alumni and other supporters. These donations have funded groundbreaking research, innovative programs, and other initiatives that have helped shape the university's reputation as a world-class institution.
Case Western vs Princeton: Student Testimonials
Student testimonials provide a glimpse into a student's academic experience and life on campus. CWRU students praise the university's commitment to personalized learning, practical learning experiences, and exceptional faculty. On the other hand, Princeton students appreciate the vibrant community, extensive research opportunities, and flexible curriculum.
However, it is important to note that while academic experience and campus life are important factors in choosing a university, they are not the only ones. Other factors such as location, cost, and extracurricular activities also play a significant role in a student's overall college experience. For example, some students may prefer a university located in a bustling city, while others may prefer a more rural setting. Similarly, some students may prioritize affordability, while others may be willing to pay more for a prestigious institution. Ultimately, the decision of where to attend college is a personal one that should take into account a variety of factors.
Case Western vs Princeton: Pros, Cons, and Personal Preferences
Ultimately, deciding between Case Western Reserve University and Princeton University is a personal decision that depends on each student's priorities and preferences. Several factors such as location, size, academic programs, cost, and student culture will weigh in a student's choice of college. Prospective students should consider each institution's pros and cons and determine which institution aligns with their academic and career goals, personality, and aspirations.
One important factor to consider when deciding between Case Western and Princeton is the research opportunities available at each institution. Case Western is known for its strong emphasis on research, with numerous research centers and institutes on campus, as well as partnerships with nearby hospitals and corporations. Princeton also has a strong research program, with opportunities for undergraduate students to participate in research projects and work closely with faculty members. Prospective students interested in pursuing research should carefully consider the resources and opportunities available at each institution before making a decision.
Conclusion: Which University is the Best Fit for You?
Both Case Western Reserve University and Princeton University offer exceptional academic programs, research opportunities, and invaluable student experiences. However, each student has a unique set of circumstances and preferences that will influence their final choice. Prospective students should consider all relevant factors, weigh the pros and cons, and choose the university that best aligns with their goals and aspirations.