Claremont McKenna vs Berkeley: A Side-by-Side Comparison
Choosing the right college is one of the most significant decisions that a student will make. It is crucial to consider various factors such as location, cost, academics, student life, and campus culture before making a decision. In this article, we will compare Claremont McKenna vs Berkeley to help you make an informed decision based on your priorities.
Introduction: Understanding the Importance of Choosing the Right College
Choosing the right college can be a daunting task, but it is essential to ensure that you get the best possible education and college experience. When evaluating institutions, you should consider multiple factors, including the cost of attendance, academics, extracurricular activities, campus size, diversity, campus culture, and campus safety.
It is also important to consider the location of the college. Do you want to attend a college in a rural or urban area? Do you want to be close to home or far away? The location of the college can greatly impact your overall experience and the opportunities available to you. Additionally, it is important to research the job placement rates and career services offered by the college to ensure that you will be prepared for your future career after graduation. Taking the time to thoroughly evaluate and research colleges will ultimately lead to a more fulfilling and successful college experience.
Location: Comparing the Urban vs. Suburban Campus Settings
Claremont McKenna College is located in Claremont, California, a small suburban city outside of Los Angeles. The peaceful atmosphere and proximity to Los Angeles offer students the best of both worlds. In contrast, UC Berkeley is nestled in the iconic city of Berkeley, California, known for its liberal and activist culture. Berkeley's urban setting offers a vibrant social scene and a vast network of connections to the Bay Area's professional communities.
However, the suburban setting of Claremont McKenna College provides a more intimate and tight-knit community for students. With a smaller student body and a quieter environment, students have more opportunities to connect with their peers and professors on a personal level. Additionally, the suburban location offers more outdoor recreational activities, such as hiking and biking, in the nearby mountains and parks. On the other hand, UC Berkeley's urban setting provides students with a diverse range of cultural experiences and opportunities. The city's thriving arts and music scene, as well as its numerous museums and galleries, offer students a chance to explore and engage with different perspectives and ideas. Furthermore, the city's proximity to Silicon Valley and other tech hubs provides students with unique internship and job opportunities in the tech industry.
Admissions Process: Claremont McKenna vs. Berkeley
Claremont McKenna College and the University of California, Berkeley, both have competitive admissions processes. Interested applicants are expected to submit their transcripts, test scores, essays, and interviews, if necessary, to begin the admissions process. Both institutions value well-rounded students, so it is crucial to showcase your academic abilities, extracurricular activities, and community involvement.
In addition to the required application materials, some colleges may also require letters of recommendation from teachers, counselors, or other professionals who can speak to your character and academic potential. It is important to carefully review each college's admissions requirements and deadlines to ensure that you submit a complete and timely application. Once you have submitted your application, the admissions process can vary depending on the college. Some colleges may offer early decision or early action options, which can provide an advantage for students who are committed to attending a particular institution. Other colleges may have rolling admissions, which means that applications are reviewed as they are received, and decisions are made on a first-come, first-served basis. Regardless of the admissions process, it is important to stay organized and focused throughout the application process. This can include creating a timeline for completing application materials, reaching out to admissions counselors with any questions or concerns, and preparing for interviews or campus visits. With careful planning and preparation, you can increase your chances of being accepted to the college of your choice.
Cost of Attendance: Claremont McKenna vs. Berkeley
Paying for college can be challenging, and students must evaluate each institution's cost of attendance. Claremont McKenna College's tuition and fees are relatively expensive, totaling around $79,000 per year for tuition, fees, and room and board. UC Berkeley's tuition and fees are lower in comparison, at around $14,000 per year in-state and $43,00 out-of-state. Both institutions offer financial aid, including grants, scholarships, and loans.
It is important to note that the cost of attendance is not the only factor to consider when choosing a college. Students should also consider the quality of education, available resources, and campus culture. Additionally, students can explore alternative options such as community college or online programs, which may offer more affordable tuition rates. It is crucial for students to research and compare all options before making a decision on where to attend college.
Academics: Claremont McKenna vs. Berkeley
Claremont McKenna College offers a rigorous liberal arts curriculum that emphasizes critical thinking, problem-solving, and innovation. The institution has a strong reputation for its social sciences, particularly in economics, political science, and international relations. UC Berkeley's academic offerings are vast, with over 100 majors and minors. The university is renowned for its STEM programs, with a highly respected engineering school and considerable research opportunities.
In addition to its strong STEM programs, UC Berkeley also has a highly regarded humanities department. The English and History departments are particularly notable, with renowned faculty members and a wide range of course offerings. The university also offers a unique interdisciplinary program called "Digital Humanities," which combines traditional humanities subjects with digital tools and technologies. Students in this program have the opportunity to explore the intersection of technology and the humanities and to develop skills in areas such as data visualization and digital storytelling.
Student Life: Claremont McKenna vs. Berkeley
Claremont McKenna College and UC Berkeley offer a wide range of extracurricular activities and clubs to their students. Claremont McKenna has over 120 student organizations, including a robust athletics program that competes in NCAA Division III athletics. Berkeley has over 1,200 student organizations, including a diverse range of cultural and social organizations and a highly ranked NCAA Division I athletics program.
In addition to the numerous extracurricular activities and clubs, both schools also offer various opportunities for students to engage in community service and volunteer work. Claremont McKenna has a dedicated Center for Civic Engagement that provides resources and support for students interested in making a positive impact in the community. UC Berkeley has a Public Service Center that offers a wide range of programs and initiatives aimed at promoting social justice and community engagement. These opportunities allow students to not only enhance their personal and professional development but also contribute to the betterment of society.
Housing Options: Exploring On-Campus and Off-Campus Living Arrangements
Claremont McKenna and UC Berkeley offer on-campus and off-campus housing options to students. Claremont McKenna's on-campus housing is primarily traditional-style residence halls, and the college requires students to live on campus for the first three years. In contrast, UC Berkeley's housing options include traditional-style residence halls, theme housing, and apartments. The university guarantees housing for incoming freshmen and transfer students.
Additionally, both schools offer resources for students seeking off-campus housing. Claremont McKenna provides a database of off-campus housing options, as well as a roommate matching service. UC Berkeley offers a similar database, as well as workshops and counseling services to assist students in navigating the off-campus housing market. It is important for students to carefully consider their housing options and budget, as well as the location and safety of potential off-campus housing.
Career Services: Evaluating Job Placement Rates and Alumni Networks
Claremont McKenna College and UC Berkeley both offer career services to their students. Claremont McKenna College's career services center is highly ranked, with a strong network of alumni, providing students with opportunities to engage with professionals in various industries. UC Berkeley's career center has a similar reputation, offering job fairs, networking events, and internships to its students.
In addition to these services, Claremont McKenna College also offers a unique program called the "Mentor Program," which pairs students with alumni mentors who provide guidance and support in their career paths. This program has been highly successful, with many students reporting that their mentors have helped them secure internships and job offers.UC Berkeley's career center also offers a program called "Cal Alumni Career Network," which connects students with alumni who are working in their desired fields. This program provides students with valuable insights into their chosen industries and helps them build professional connections that can be beneficial in their job search. Additionally, UC Berkeley's career center has a strong focus on entrepreneurship, offering resources and support for students who are interested in starting their own businesses.
Campus Culture: Contrasting Campus Values, Traditions, and Social Scenes
Claremont McKenna College and UC Berkeley have distinct campus cultures. Claremont McKenna College values academic excellence, social responsibility, and leadership, nurturing students to be active citizens in their communities. Berkeley's campus culture is shaped by its activist history, with a vibrant social scene, and a student body passionate about politics and social justice issues.
In addition to these differences, another contrasting factor between the two campuses is their approach to sports. Claremont McKenna College has a strong emphasis on athletics, with a variety of sports teams and a competitive spirit. On the other hand, UC Berkeley's campus culture is more focused on intellectual pursuits, with less emphasis on sports and physical activity. Furthermore, the campus size and layout also contribute to the differences in campus culture. Claremont McKenna College has a smaller, more intimate campus, which fosters a close-knit community and a sense of belonging. In contrast, UC Berkeley's campus is much larger and more spread out, which can make it more challenging to navigate and find a sense of community. However, the larger campus also provides more opportunities for exploration and discovery, with a wider range of resources and facilities available to students.
Student Diversity: Analyzing Demographics, Inclusion Initiatives, and Cultural Offerings
Both Claremont McKenna College and UC Berkeley value diversity and inclusion, fostering an environment of respect and understanding. Claremont McKenna College has a small student body, with a little over 1,200 students, representing various backgrounds. UC Berkeley has a more significant student body, with over 40,000 students, and is known for its diverse student population. Both campuses offer cultural centers and programming to celebrate diversity and promote inclusion.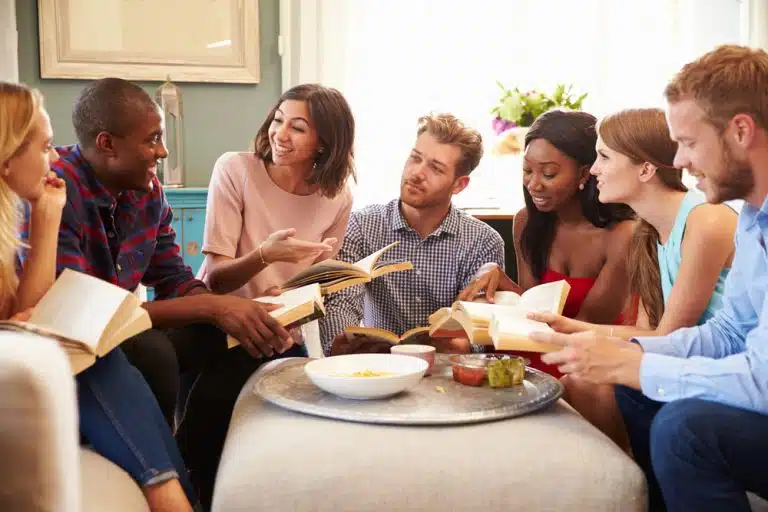 In addition to cultural centers, both schools have implemented inclusion initiatives to ensure that all students feel welcome and supported. Claremont McKenna College has a Bias Incident Response Team that addresses incidents of bias and discrimination on campus. UC Berkeley has a Diversity, Equity, and Inclusion Office that provides resources and support for underrepresented students. Furthermore, both schools have a diverse range of academic programs that reflect their commitment to diversity. Claremont McKenna College offers a major in Race and Ethnic Studies, which explores the experiences of marginalized communities. UC Berkeley has a Multicultural Education Program that offers courses on topics such as African-American Studies, Asian American Studies, and Native American Studies. These programs provide students with a deeper understanding of different cultures and perspectives.
Campus Safety: Reviewing Crime Rates, Security Measures, and Emergency Response Protocols
Claremont McKenna and UC Berkeley take campus safety seriously, offering various security measures and emergency response protocols. Claremont McKenna's campus is relatively safe, with low crime rates and a well-trained public safety department. UC Berkeley is located in a more urban environment, and while crime rates can be higher in certain areas, the university's police department is highly proactive in promoting safety on campus.
In addition to these measures, both universities also offer resources for students to learn about personal safety and self-defense. Claremont McKenna hosts workshops and classes on self-defense techniques, while UC Berkeley offers a campus safety app that provides real-time updates on potential safety threats and emergency situations. Furthermore, both universities have implemented measures to address and prevent sexual assault on campus. Claremont McKenna has a dedicated Title IX office that provides resources and support for survivors of sexual assault, as well as education and prevention programs for the campus community. UC Berkeley has also implemented a comprehensive sexual assault prevention program, which includes bystander intervention training and a survivor support center.
Conclusion: Making an Informed Decision Based on Your Priorities
Choosing between Claremont McKenna College and UC Berkeley depends on various factors such as location, cost, academics, campus culture, and campus safety. It is essential to evaluate these factors according to your priorities and make an informed decision accordingly. Both institutions offer excellent educational opportunities, and careful consideration of your needs will help you choose the best institution for you.
When considering location, it is important to think about the surrounding community and what opportunities it offers. Claremont McKenna College is located in a small, suburban town with a tight-knit community, while UC Berkeley is located in a bustling city with access to a wide range of cultural events and activities. Additionally, cost is a significant factor to consider, as tuition and living expenses can vary greatly between the two institutions.
Furthermore, it is important to consider the academic programs and resources available at each institution. Claremont McKenna College is known for its strong programs in economics, government, and international relations, while UC Berkeley is renowned for its research opportunities and programs in fields such as engineering and computer science. Ultimately, the decision between these two institutions should be based on a careful evaluation of your priorities and what each institution can offer you.