Claremont McKenna vs Georgetown: A Comprehensive Overview
If you're considering applying to either Claremont McKenna College or Georgetown University, it's important to know what each school offers. In this article, we will provide a comprehensive overview of Claremont McKenna vs Georgetown to help you make an informed decision. We will cover everything from the location and campus facilities to student life and extracurricular activities, so settle in and prepare for a deep dive.
Location and Campus Facilities: Claremont McKenna vs. Georgetown
Claremont McKenna College is situated in Claremont, California, a suburb located about 30 miles from Los Angeles. The campus itself spans over 69 acres of land and features state-of-the-art facilities for students, including a newly renovated fitness center, a modern dining hall, and numerous recreational spaces. Georgetown University, on the other hand, is located in the heart of Washington, D.C., near many famous landmarks such as the White House, the Capitol Building, and the Lincoln Memorial. The campus covers over 104 acres of land and includes impressive facilities, such as the Healey Family Student Center, the Yates Field House, and the Georgetown University Library.
Both campuses offer unique opportunities for students to explore their surroundings. Claremont McKenna College is located near the San Gabriel Mountains, providing students with access to hiking trails and outdoor activities. Georgetown University, on the other hand, is situated in a bustling city, allowing students to take advantage of cultural events, internships, and networking opportunities. Additionally, both campuses prioritize sustainability and have implemented eco-friendly initiatives, such as solar panels and composting programs, to reduce their environmental impact.
Admissions Criteria and Acceptance Rates: Claremont McKenna vs. Georgetown
Both Claremont McKenna and Georgetown are highly selective institutions. The acceptance rate at Claremont McKenna is 11%, while Georgetown's acceptance rate is 12%. Both schools have high standards for academics and extracurricular involvement and look for well-rounded individuals who are passionate about making a difference in the world.
Additionally, both schools also consider factors such as essays, letters of recommendation, and demonstrated interest in the institution. Claremont McKenna places a strong emphasis on leadership potential and community involvement, while Georgetown values diversity and global perspectives. It is important for prospective students to thoroughly research each school's admissions criteria and tailor their application accordingly.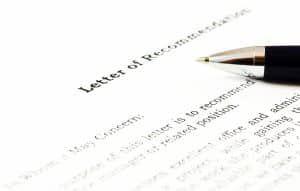 Academic Programs and Majors Offered: Claremont McKenna vs. Georgetown
Claremont McKenna offers 33 majors in the fields of economics, government, history, literature, mathematics, neuroscience, philosophy, psychology, science, and management. Georgetown University, on the other hand, offers a wider range of majors and programs, including a School of Foreign Service, a School of Business, and a School of Medicine. Georgetown's majors include subjects such as anthropology, biology, computer science, international relations, and theology, to name a few.
In addition to the majors offered at Claremont McKenna and Georgetown University, both institutions provide a variety of academic programs to enhance students' learning experiences. Claremont McKenna offers programs such as the Robert Day Scholars Program, which provides students with opportunities to engage in business and finance-related activities, and the Keck Science Program, which allows students to pursue interdisciplinary studies in the fields of biology, chemistry, and physics.
Georgetown University also offers a range of academic programs, including the Global Health Initiative, which focuses on addressing global health challenges through research and education, and the Institute for the Study of Diplomacy, which provides students with opportunities to engage in diplomatic activities and gain practical experience in international relations.
Faculty and Student Body Diversity: Claremont McKenna vs. Georgetown
Both schools have an impressive faculty with a range of academic and research experience. At Claremont McKenna, almost 80% of faculty members have a Ph.D. or other terminal degree. Georgetown University's faculty also boasts a high percentage of PhD-holding professors. As for student body diversity, both institutions actively work to create a diverse and inclusive environment. Claremont McKenna has a diverse student body with a mix of ethnicities, nationalities, and backgrounds. Georgetown University boasts a student body from all 50 states and over 130 countries, with approximately 40% of students identifying as racial or ethnic minorities.
In addition to promoting diversity within their student body, both Claremont McKenna and Georgetown University offer a variety of resources and support for underrepresented students. This includes mentorship programs, affinity groups, and scholarships specifically for students from marginalized communities. Both schools also prioritize creating a welcoming and inclusive campus culture through initiatives such as diversity training for faculty and staff and hosting events and discussions centered around diversity and inclusion.
Student Life and Extracurricular Activities: Claremont McKenna vs. Georgetown
Both schools offer a vibrant campus life with a variety of clubs, organizations, and activities for students to participate in. Claremont McKenna has over 100 clubs, including athletic teams, cultural organizations, and academic clubs. Georgetown University also has a wide range of extracurricular activities, with over 200 student organizations, athletic teams, and performance groups. Both schools have a strong tradition of student leadership and community involvement.
At Claremont McKenna, students can also participate in a variety of community service projects and volunteer opportunities. The school has partnerships with local organizations and non-profits, providing students with the chance to make a positive impact in the surrounding community. Georgetown University also emphasizes community service, with programs such as the Georgetown University Community Scholars Program, which provides scholarships and support for students committed to serving their communities.
In addition to clubs and community service, both schools offer a range of on-campus events and activities. Claremont McKenna hosts an annual Spring Fest, featuring live music, food trucks, and carnival games. Georgetown University has a vibrant arts scene, with performances by the Georgetown University Theater and Dance Company, as well as visiting artists and speakers. Both schools also have a variety of sports teams, with opportunities for students to participate in intramural and club sports.
Housing Options for Students: Claremont McKenna vs. Georgetown
Both Claremont McKenna and Georgetown provide various housing options for their students, ranging from traditional residence halls to apartment-style living. At Claremont McKenna, first-year students are required to live on campus, while at Georgetown, all students are guaranteed housing for all four years. Both schools have a variety of residential options, such as themed living communities, gender-inclusive housing, and special interest housing.
Additionally, both schools offer resources and support for students seeking off-campus housing. Claremont McKenna has a dedicated Off-Campus Housing Office that provides assistance with finding and securing off-campus housing, as well as resources for navigating the rental process. Georgetown also offers resources for students seeking off-campus housing, including a database of available rentals and guidance on navigating the rental market in Washington D.C.
Tuition, Scholarships, and Financial Aid Options
As is the case for many private universities, both Claremont McKenna and Georgetown have high tuition costs. However, they both offer numerous scholarships and financial aid options to help offset these expenses. Claremont McKenna, for example, guarantees that all students can graduate debt-free through need-based aid and merit scholarships. Georgetown University also offers a range of financial aid options, including need-based grants, merit-based scholarships, and work-study programs.
Additionally, both universities have resources available to help students navigate the financial aid process. Claremont McKenna has a dedicated Financial Aid Office that provides personalized assistance to students and families. Georgetown University also has a comprehensive financial aid website that includes information on how to apply for aid, deadlines, and frequently asked questions.
It is important to note that while scholarships and financial aid can greatly reduce the cost of attendance, students may still need to take out loans to cover remaining expenses. Both universities offer loan options, but it is recommended that students carefully consider the long-term impact of taking on debt before making a decision.
Career Services and Post-Graduation Opportunities
Both institutions boast strong career services departments that help students prepare for life after graduation. Claremont McKenna's Career Services Center provides students with job-search advice, resume reviews, and interview preparation. Georgetown University's Career Center offers similar resources, as well as opportunities for networking with alumni and employers. Claremont McKenna has an impressive alumni network with many graduates going on to work at top-tier companies such as McKinsey, Goldman Sachs, and Google. Georgetown boasts a similar network, with graduates working in areas such as law, politics, and business.
Additionally, both institutions offer post-graduation opportunities for students to further their education or gain practical experience. Claremont McKenna has a partnership with the Drucker School of Management at Claremont Graduate University, allowing students to pursue a joint MBA degree. Georgetown offers a variety of post-graduate programs, including a Master of Science in Foreign Service and a Master of Business Administration.
Furthermore, both institutions have strong connections with employers in their respective regions. Claremont McKenna's location in Southern California provides students with access to a thriving business community, while Georgetown's location in Washington D.C. offers opportunities in government, politics, and international affairs. Both schools also have internship programs that allow students to gain hands-on experience in their fields of interest.
Alumni Network and Success Stories
Both Claremont McKenna and Georgetown have a strong network of alumni who are known for their success in various fields. At Claremont McKenna, notable alumni include the likes of the co-founder of Oaktree Capital Management and the current Mayor of Los Angeles. Georgetown's alumni network includes individuals such as former President, actor, and singer-songwriter.
These alumni networks offer a wealth of opportunities for current students and recent graduates. Many alumni are eager to give back to their alma mater by mentoring students, offering internships, and providing job opportunities. Both Claremont McKenna and Georgetown have robust career centers that work closely with alumni to connect students with potential employers.
In addition to career support, alumni networks also provide a sense of community and camaraderie. Many alumni stay connected with their alma mater through alumni events, reunions, and social media groups. These networks offer a way for alumni to stay in touch with old friends, make new connections, and continue to support their alma mater in meaningful ways.
Athletics Programs and Facilities
Claremont McKenna has a robust Division III athletics program with 21 varsity teams that compete in the Southern California Intercollegiate Athletic Conference. Georgetown, on the other hand, has a Division I athletics program and is a member of the Big East Conference. Both institutions boast impressive athletic facilities for their student-athletes and recreational spaces for the wider student population.
At Claremont McKenna, the athletic facilities include a state-of-the-art fitness center, a 50-meter Olympic-sized swimming pool, tennis courts, and a track and field complex. The Roberts Pavilion, which opened in 2016, is a multi-purpose facility that houses a basketball court, volleyball court, and a weight room. Georgetown's athletic facilities include the Cooper Field, which is a multi-purpose stadium that hosts football, soccer, and lacrosse games, and the McDonough Arena, which is a basketball and volleyball arena. The Yates Field House is a recreational facility that offers fitness classes, swimming, and other activities for the wider student population.
Research Opportunities for Students
Both institutions allow undergraduate students to engage in research and scholarly activities, often working alongside faculty members on projects in various fields. Claremont McKenna has a strong emphasis on research, offering students numerous opportunities such as the Roberts Environmental Center and the Keck Science Department. Georgetown University also emphasizes undergraduate research opportunities, with its Office of Undergraduate Research providing funding for independent research projects and presentations at national conferences.
Additionally, both institutions have partnerships with local research institutions and organizations, providing students with even more opportunities to engage in research outside of campus. Claremont McKenna has partnerships with the nearby Claremont Colleges Consortium, which includes Harvey Mudd College and Pomona College, as well as research institutions such as the Jet Propulsion Laboratory. Georgetown University has partnerships with institutions such as the National Institutes of Health and the Smithsonian Institution, allowing students to participate in cutting-edge research projects in a variety of fields.
Study Abroad Programs Offered
Both schools emphasize the importance of global education and offer a wide range of study abroad programs for their students. Claremont McKenna offers programs in over 50 countries and encourages students to explore different cultures and languages. Georgetown University has study abroad programs in over 50 countries, offering students the chance to study government in Paris, business in Hong Kong, or theology in Rome, among other options.
Claremont McKenna also offers unique study abroad programs that focus on specific academic disciplines. For example, the college has a program in London that focuses on theater and the arts, allowing students to attend performances and visit museums and galleries. Additionally, the college has a program in Beijing that focuses on the Chinese language and culture, providing students with the opportunity to immerse themselves in the language and gain a deeper understanding of Chinese society.
Georgetown University also offers study abroad programs that allow students to gain practical experience in their field of study. For instance, the university has a program in Washington D.C. that allows students to intern at government agencies and non-profit organizations while taking classes on politics and policy. The university also has a program in Qatar that focuses on international relations and provides students with the opportunity to study the Middle East and North Africa region.
Campus Safety Measures and Policies
Both institutions prioritize the safety of their students and have implemented various safety measures and policies. Claremont McKenna has a Campus Safety department that provides a range of services, including emergency response and crime prevention. Georgetown University's Department of Public Safety employs more than 100 staff members to ensure the safety and security of its campus community. Both schools also provide resources for students, such as the Sexual Assault and Misconduct Resource Center at Georgetown and the CARE Center at Claremont McKenna.
In addition to these resources, both schools have implemented safety measures to prevent the spread of COVID-19. Claremont McKenna has implemented a mandatory mask policy and requires students to participate in regular COVID-19 testing. Georgetown University has also implemented a mandatory mask policy and has limited the number of students allowed in classrooms and common areas to promote social distancing.
Furthermore, both schools have established partnerships with local law enforcement agencies to ensure the safety of their students. Claremont McKenna works closely with the Claremont Police Department, while Georgetown University partners with the Metropolitan Police Department of the District of Columbia. These partnerships allow for a coordinated response in the event of an emergency and provide additional resources for campus safety.
The Role of Tradition in Campus Life
Both schools have a rich tradition and history that are deeply ingrained in their campus culture. Claremont McKenna has a strong tradition of leadership and mentorship, with upperclassmen actively advising and supporting first-year students. Georgetown University also has a strong tradition of community service and social justice, with students actively engaging in activism and political advocacy.
Furthermore, these traditions are not just limited to student life but also extend to the faculty and staff. At Claremont McKenna, professors often incorporate real-world experiences and connections into their teaching, providing students with valuable insights and networking opportunities. Similarly, at Georgetown University, faculty members are known for their dedication to social justice and often lead research projects and initiatives aimed at addressing societal issues.
The Impact of Location on Student Experience
It's important to note that location can have a significant impact on the overall student experience. Claremont McKenna offers a more suburban campus environment with access to both the mountains and the beach. Georgetown University, on the other hand, offers a location in the heart of Washington, D.C., with easy access to internships, cultural events, and political activities. It's important to consider what type of environment and experience you are looking for when deciding between these two institutions.
Another factor to consider when evaluating the impact of location on student experience is the local community. Claremont, California, where Claremont McKenna is located, is a small college town with a tight-knit community. This can provide a sense of security and support for students, as well as opportunities for community engagement and service. In contrast, Washington, D.C. is a bustling city with a diverse population and a wide range of cultural offerings. This can provide students with exposure to different perspectives and experiences, but may also be overwhelming for some.
Finally, it's important to consider the practical implications of location on student life. For example, transportation options and costs can vary significantly between suburban and urban environments. Students at Claremont McKenna may need a car to access off-campus amenities, while students at Georgetown may rely on public transportation. Additionally, the cost of living can be higher in urban areas, which may impact a student's ability to work part-time or participate in extracurricular activities.
The Importance of School Culture in Choosing a University
Choosing a university isn't solely about academics and opportunities. It's also important to consider the school's culture and the type of community you want to be a part of. Claremont McKenna's culture emphasizes leadership, integrity, and community involvement. Georgetown University's culture emphasizes service, justice, and the Ignatian tradition. Both schools have active campus communities with numerous opportunities for involvement, but it's important to consider which culture and type of community resonates with you.
Another important factor to consider when choosing a university based on its culture is the diversity of the student body. Some schools prioritize diversity and inclusivity, while others may not have as much of a focus on these values. For example, the University of California, Los Angeles (UCLA) has a strong commitment to diversity and has numerous resources and programs to support underrepresented students. On the other hand, some smaller liberal arts colleges may have less diversity and a more homogenous student body.
It's also important to consider the location of the university and how that may impact the school's culture. A university located in a large city may have a more urban and fast-paced culture, while a university in a rural area may have a more laid-back and community-oriented culture. For example, New York University (NYU) is located in the heart of New York City and has a culture that reflects the city's energy and diversity. In contrast, Middlebury College is located in a small town in Vermont and has a culture that emphasizes environmental sustainability and outdoor recreation.
How to Decide Between Claremont McKenna and Georgetown
Ultimately, choosing between Claremont McKenna and Georgetown comes down to personal preference and priorities. Both institutions offer excellent academic programs, extracurricular opportunities, and career services. However, they have distinct locations, cultures, and student experiences. It's important to visit both schools, talk to current students and faculty, and consider what's most important to you in a university experience. The decision should be based on a holistic evaluation of academic, social, and personal factors.
We hope that this comprehensive overview has given you a deeper understanding of what Claremont McKenna and Georgetown have to offer. Both schools are excellent institutions with unique strengths and opportunities. Ultimately, the decision comes down to what's best for you and your goals for the future.