10 Signs a College Admissions Coach is Trustworthy
Although college is an exciting time full of unique experiences, excellent opportunities, and exciting possibilities, this transition from high school comes with its fair share of stress.
Both parents and students often feel anxious about the college admissions process, everything required, and the weight of what hangs in the balance – whether or not you end up getting accepted into the university of your dreams. With so much conflicting information you read online or hear from other people, it can be difficult to know what's true and what needs to be taken with a grain of salt.
Even though your parents have all the best intentions in helping you, their college experiences aren't necessarily indicative of what you'll experience because of all the major changes that have taken place in recent years. The burden you feel when applying to college is only exacerbated when attempting to attend one of the highly esteemed Ivy League schools. These eight universities are regarded as some of the best institutions of higher learning in the entire world.
As you might expect, their requirements are significantly more stringent than other schools and, as a result, they're much more selective as well. Naturally, high school students start to wonder what strategies they can take to improve their chances of gaining admittance to high-level colleges.
While doing your own research is imperative, one of the key components to making the most of your college application is working with a college admission coach. If you're wondering what that is, you're not alone. However, many of the students who are currently attending your dream school used this resource to secure their spots.
Here, we'll take a look at what a college admissions coach is, whether or not they're worth the investment, and how you can determine whether an expert is trustworthy.
What is a college admissions coach?
A college admissions coach is exactly what it sounds like – an expert who coaches you on the best way to approach the college admissions process. These specialists work with both students and parents and offer personalized services to take the personal strengths, academic goals, and unique interests of each individual into account. Although it varies between providers, you can expect a college admissions coach to offer a host of services aimed at increasing your chances of attending the university of your choice.
When working with an experienced specialist, you can even expect these services to be catered to the specific university which you want to attend. Since these experts know more about the college admissions process than most people, you'll get access to information, tips, and tricks that simply can't be found online no matter how deep or long you search. Working with a college entrance expert is one of the great secrets of people who have consistently gained admittance into some of the country's best schools.
Is a college coach worth the investment?
Now that you know more about these experts, it's time to find out whether or not they're worth the investment. As you can imagine, working with these specialists isn't as affordable as using Google or asking friends and family about their college admission tips.
With college tuition on the rise, many families struggling to pay these fees, and a good number of students taking out loans, the question of value is always on the front of parents' and students' minds. No matter how beneficial a college entrance expert might sound, many people are left wondering whether or not a college coach is worth the investment. Here, we'll take a whack at that question.
Yes, a college admission coach is definitely worth the investment! Well, you might consider us biased, so let's give you some objective statistics to drive the point home. First and foremost, it's not surprising to meet an experienced college entrance expert who has worked with hundreds of students.
That's hundreds of application processes that were understood and mastered. Secondly, these professionals often have a proven track record of success displaying how many applicants they've helped gain admittance into the college of their choice. It's tough to argue with these results.
Perhaps the most compelling argument for using a college admissions coach is that college is worth it.
In 2016, Americans aged 25 to 34 received a median income of roughly $31,800. However, their college-educated counterparts earned around $50,000. That's nearly a $20,000 difference in annual incomes!
The Bureau of Labor Statistics reported that the unemployment rate for Americans who only had a high school diploma was at 4.6%. This number was nearly slashed in half to 2.5% for Americans who had a bachelor's as their highest degree.
The higher degree you have, the better health insurance you'll have in the future. How? Well, college-educated individuals are more likely to have better jobs which typically come with competitive benefits including health care coverage.
All of these advantages and more await those that have a university degree. If you recognize the importance of getting an excellent education at a reputable university, then you de facto accept the importance of using a college admissions coach since these experts can help you get into a great school which puts you in an excellent position to succeed in many areas of your life.
10 Signs a College Admissions Coach is Trustworthy
Although college admissions coaches will all sell themselves as professionals, experts, and other official-sounding titles, that doesn't necessarily mean they're trustworthy or even effective.
Since your investment and chances of getting admitted are all riding on this one choice, it's best to do some research beforehand to make sure you're getting what's actually being advertised. Here, we'll provide you with a few signs that can help you determine whether or not an admissions coach is trustworthy or not.
1. Testimonials
One of the quickest, easiest, and most reliable ways to determine whether or not a college admissions coach is trustworthy or reliable is to read their customer testimonials. A coach with no reviews isn't a good sign.
This either means that they've not actually worked with any clients which means they don't have much experience or it means that no clients they've worked with were satisfied enough to leave a good review. Neither possibility bodes well for students or parents looking to get the best college admission service available. If you're able to find a reputable coach with many flattering customer testimonials, you know you're on the right track.
2. Variety of Services
Despite what you might hear through the grapevine, there's no one factor that will determine whether or not you end up getting accepted or denied by a university. Most Ivy League schools take a comprehensive approach to their admissions process. In other words, they consider a variety of factors when determining who gets admitted.
As a result, you'll want to work with a college entrance expert who offers a variety of services to make sure all important parts of your application are taken care of. Even the best specialist in one area would end up being a waste of time and money since you need all areas covered.
3. Personalized Services
A trustworthy college entrance expert isn't just going to provide you with a variety of services. They're also going to go the extra mile by personalizing their offerings. After all, you're the most important part of the entire college admissions process. As a result, it's critical to find a professional who is willing to take your own personal interests, academic preferences, and long-term goals into account when administering their services.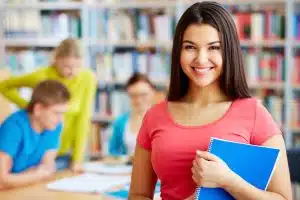 This will greatly increase their effectiveness when it comes to increasing your chances of getting admitted into the school of your dreams. After all, a one-size-fits-all approach won't do much in the way of making you stand out.
4. Experience
Would you let an inexperienced car repair shop work on your vehicle? What about a brand-new contractor fix your house? Neither would we. So why would you let an inexperienced college entrance "expert" help you with one of the biggest investments of your life? You wouldn't and shouldn't! In order to find a trustworthy and effective college admissions coach, you should work with one that has a lot of valuable experience.
The longer they've been providing services to students and parents, the more knowledgeable they are and the better their services are. While there are, of course, exceptions to this statement. It's a great rule of thumb to use when selecting a trustworthy college admissions specialist.
5. Success Rates
A college entrance expert can have all of the offerings you could need, years of experience, and a host of other enticing characteristics without having any actual success. In order to make sure a specialist's services actually make a difference, you should ask about their success rates. You only want to work with an expert that has a proven track record of successfully helping students gain admittance into top-tier universities.
If this information isn't available on their website, you can request it from them directly. Be wary of any admissions experts who aren't open or transparent about their success rates. This could be a red flag betraying a lack of valuable experience on the behalf of the so-called "expert."
6. Transparency
Honesty and openness are key factors to consider when trying to find a college admissions coach that's reliable. With hundreds of thousands of eager students applying to universities each year, there's a high demand for these experts. However, this also attracts seedy companies and charlatans that are just looking to make a quick buck.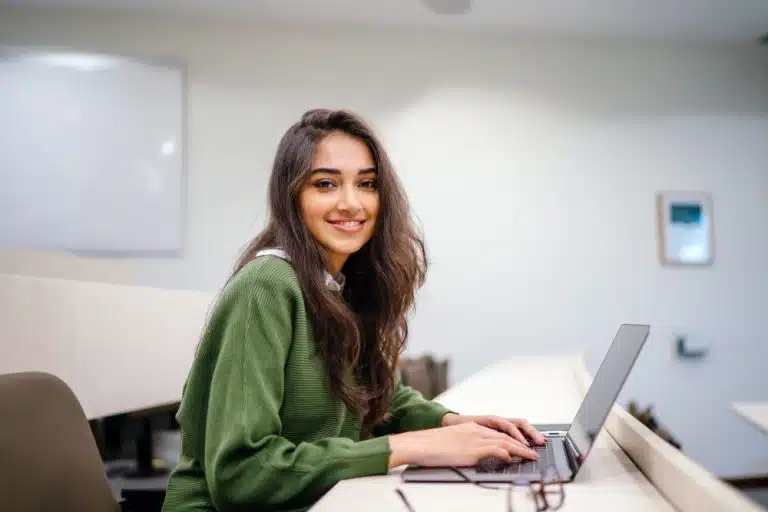 The best way to avoid this and find someone who is trustworthy is to make sure they're transparent. All of the questions you have should be answered without any hesitation. Remember, not only are you investing in this service, but you're also entrusting this professional with an incredibly important task – helping you get into the best college possible.
7. Specialization
While you might think working with a college admissions coach that advertises a variety of specialties might mean more bang for your buck, the opposite is typically true. You want to find a professional who focuses on a particular area as this specialization means higher quality and more effective services. For example, AdmissionSight (that's us!) specializes in helping students gain admission into some of the top universities in the country, including the Ivy League.
If you're interested in attending Harvard, Yale, Princeton, or any of the other eight Ivies, we're your best bet as our services are tailored to help students attend these schools. Everything we offer is provided with that goal in mind. Other admissions coaches might claim to offer a greater variety of focal points, but their quality won't be as high.
8. Tips and Tricks in Admission
Although anyone can throw the title "coach" or "expert" in front of their name, there has to be some justification for it. A great way to determine whether or not an admissions expert really lives up to their hype is to see what kind of tips they're offering for free.
The vast majority of reputable professionals will offer some form of free information either in the form of a blog or newsletter. For example, AdmissionSight runs a completely free blog where both students and parents can read helpful and insightful information about a variety of things relating to the college admissions process.
Everything from dealing with stress when applying to college to explaining how the Common App works and everything in between is included on this site. While not every provider will have the same amount of information, it's the quality that should matter the most when determining whether or not they're a trusted source.
We advise students and parents to be wary of so-called admission specialists who don't provide any helpful tips or suggestions without first charging a fee. While nobody of value will be giving away entire services for free, offering tidbits of helpful information is a good sign of faith and a tell-tale sign of a reputable provider.
9. Free Consultation
When choosing the best college admissions coach, there's no doubt you'll have some questions. Not only does the college admissions process cause a great deal of confusion, but you'll also want to ask about what the specialist offers, how much it costs, which services are recommended, how many people they've worked with, and much more. A great way to tell that you're working with a reputable and trustworthy college entrance expert is to see if they offer a free consultation.
This short yet informative meeting gives you an opportunity to see if the services are a good match for your needs before making any commitment. Experienced, reliable, and effective college admissions specialists will have no problem offering this to clients to make sure customer satisfaction remains high. Beware of those so-called experts who charge you before even talking to you.
10. Personal Experience
One of the most overlooked characteristics of a reputable and trustworthy college admissions coach is personal experience. If you're looking for a specialist to help you increase your chances of gaining admittance to an Ivy League school, who better to help you with the college admissions process than someone who has successfully accomplished it? We can't think of anyone better either! Fortunately, that's exactly what you get at AdmissionSight.
Our team was founded by a graduate of Princeton University, giving us first-hand experience in effectively applying to the Ivies. We know what it takes to attend these schools and this personal experience informs all of the services we offer to students and parents. While other admissions counselors will claim to be "experts", there's really no replacement for this first-hand, personal experience which gives us insights other competitors simply can't provide.
We're your trusted college admissions coach
If you're still wondering "is a college coach worth the investment?", we can tell you with absolute certainty that the answer is "yes!" AdmissionSight is a leading college entrance expert with years of experience and a proven track record of successfully helping students just like you attend the university of their dreams.
Our highly qualified team specializes in working with students who want to attend some of the best universities in the entire country. We've mastered the admissions process of the Ivy League schools and other highly regarded universities. This in-depth knowledge informs all of our services ensuring you get the best quality available.
Feel free to reach out to AdmissionSight to schedule a free consultation to learn more about what we offer and why it matters to you!