College Board Removes SAT Subject Tests and Optional Essays: What Students Need to Know
Other than standard adjustments and minor changes, the world of college admissions remains relatively uneventful as colleges, admission committees, and testing institutions maintain consistent requirements. This makes it easier for applicants to stick to deadlines, meet requirements, and stay on top of the admission process overall. However, every once in a while, something happens that creates a major change. The breaking news is that the College Board has decided to remove SAT Subject Tests and stop administering them completely.
The surprising change came just earlier this month as the College Board decided to make some considerable adjustments to their offerings. Most significantly, the not-for-profit organization ousted the SAT subject tests and optional essays, marking a significant shift in its operations and future trajectory. The decision came in response to the educational obstacles stemming from extended lockdowns that many students are facing.
At Admission Sight, we're dedicated to helping you stay up-to-date on any major changes that occur in the college admissions landscape. After all, it's critical to understand how these happenings impact you and your collegiate goals. Here, we'll take a look at what changes were made by the College Board, the motivations behind the shift, and how students like you will be affected.
What's the College Board?
The College Board is a not-for-profit dedicated to helping increase access to better education. For decades, this organization has created and administered standardized tests used by both post-secondary and K-12 institutions. The tests are designed to help improve a student's readiness for college in order to give them the best chances of succeeding. These standardized tests have become so widely used that they're considered integral to the college admission process overall as universities around the country use a student's performance on the exam to determine their college-preparedness.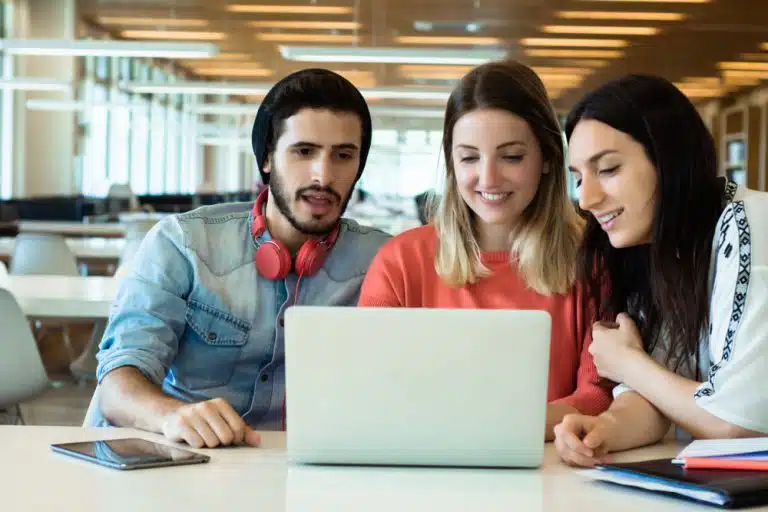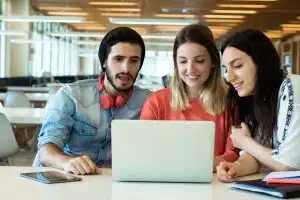 While you might not have heard of the College Board before, you're most likely familiar with at least one of their standardized tests: the SAT. As one of the two most popular admissions tests (the second behind the ACT), the SAT is something nearly all college applicants have taken in the recent past to demonstrate their ability to handle complex, college-level problems. The SAT is broken down into four main sections: Writing and Language, Reading, and two sections of Math – both with and without a calculator.
What's the purpose of the SAT?
As mentioned before, the SAT is designed to assess how prepared a student is for college by testing them in a variety of fields. The vast majority of college admission committees across the country use the SAT as a single piece of data that makes it possible to compare applicants quicker and more easily. For students, the purpose of taking the SAT is to increase their likelihood of getting admitted into universities.
Although the SAT has held an unwavering position in the college admissions process for decades, the recent news of the College Board's decision to do away with its subject tests and optional essays have many people perplexed about the test's current standing. Some are convinced this is a temporary change that will only stick around for a short while. However, there are others who think this decision signals a major shift in college admissions that will impact students for years to come.
What changes were made to the SAT?
Earlier this month, the College Board revealed its plan to end the subject exams and options essay portion of the SAT. This news is immediately impactful to students who are currently applying to US-based universities and might signal a major shift in the future. The optional essay portion of the SAT, which was only implemented in 2005, won't continue after the June test dates are complete.
The option essay section, which is worth 800 points, will still be available after June in certain states in which the portion is a requirement for SAT School Day. According to the College Board, this special day is an opportunity for seniors and juniors to complete the SAT on a school day instead of a weekend.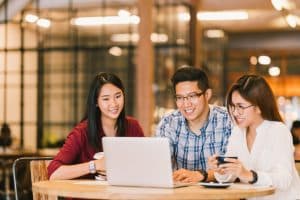 This ensures other activities such as extracurricular activities or work aren't impacted by the exam. It also makes it easier for lower-income students to access the test. For a while, the essay portion of the SAT raised the overall score to 2400 – up from 1600. Despite being an integral component of many admissions applications, many institutes of higher learning did away with mandating the portion by making it optional.
The SAT subject tests were also done away within the College Board's most recent decision. In addition to the core components of the standardized test, students could also take exams in fields such as history, physics, and biology to illustrate their broader abilities. These subject exams were multiple-choice tests that were optional, although many students opted to take them in order to bolster their applications.
What prompted the decisions of the College Board to remove the SAT Subject Tests?
Out of context, these changes seem random and confusing. However, when understood in the overall view of what's going on in the world, it's easier to make sense of what the College Board has decided to do. The organization sent a letter out to members explaining their decisions and the motivations behind them. The College Board cited the coronavirus and the resulting unprecedented obstacles as accelerants on a decision that was already made and in the process of implementation. The group mentioned that the choice was aimed to help simplify its work while limiting the demand students face.
The College Board provided confused members with some explanation of their decision for removing both the optional essays and subject tests. According to the organization, the increased access that students have to Advanced Placement classes made it unnecessary for applicants to demonstrate their abilities on the SAT subject tests. In terms of the options essays, the College Board simply stated that students have other means for illustrating their abilities to write essays. In addition to these changes, the College Board stated that it's working to make the test more easily available just in case the pandemic continues to negatively affect testing.
How did people react?
As can be expected, the reactions to these significant changes were mixed. Despite having held such a significant position in the college admission process for decades, the SAT did stir up some debate. To be more specific, the idea of standardized tests overall is a hot topic.
Naturally, detractors of the exams welcomed the news as some see them as unnecessary obstacles preventing some students from obtaining a higher education. The complications related to the pandemic and the associated lockdowns did nothing to help eliminate hurdles that some students have to deal with. In fact, it's safe to assume that most disadvantages were further complicated due to the events of the previous year.
To be sure, the proponents for the exams are just as vocal and numerous. Supporters highlight the optional essays and subject tests as ways for students to stand out from other applicants. While the SAT test itself offers a single data point, students who are willing to go the extra mile can illustrate their capabilities, academic interests, and dedication. In the view of supporters, doing away with these SAT compliments takes away the potential for applicants to distinguish themselves.
While these two camps might steal the spotlight, there are those who are in the middle of the debate and have mixed feelings themselves about the College Board's decision. For these individuals, there's a recognition of the opportunity the optional essays and subject tests provide and a simultaneous acknowledgement that it's yet another item students might have to add to their long-list of college admission to-dos.
The years-old discussion surrounding the merit of standardized tests has been reinvigorated by this recent news.
How are students impacted without the SAT Subject Tests?
Phew, that's a lot of changes. Don't worry if you feel a little overwhelmed. Everybody from students and teachers to colleges and admissions counselors is taking a moment to let the information sink in before deciding how to move forward. Whether you're in the process of applying to college or the decision is on the horizon, this news is very important.
Students who are currently registered to take the SAT subject tests are eligible for refunds. The final round of subject tests taking place in international locations will take place in May and June. This decision to offer these two final subject exam administrations abroad was made in part by the acknowledgement that the exams are used for a wide array of purposes in foreign locations.
As of now, students don't have to worry (and shouldn't) about taking the subject tests and optional essays as they're no longer available. If neither of these was part of your planned college admissions process, you should carry on with what you were doing before. However, those who were planning to use the SAT optional essays and subject exams as a bolster for your application, you need to find replacements.
While you might be tempted to breathe a sigh of relief and cross these items off, it's important to reassess your action plan, especially taking a greater focus toward the AP's. Since every student is unique, application strategies also vary. In order to give yourself the best opportunities of getting into the college of your choice, you should work with a college admissions counselor. These professionals can help create a custom-tailored plan to help you achieve your goals. Their expertise is especially invaluable as these recent changes leave many unanswered questions for students and parents alike.
What's in store for the College Board now that SAT Subject Tests have been removed?
The College Board was founded with the intention of helping students achieve higher education. The not-for-profit's website states, "Founded in 1900, the College Board was created to expand access to higher education. Today, the membership association is made up of over 6,000 of the world's leading educational institutions and is dedicated to promoting excellence and equity in education." Given the SAT's prominence in the College Board's overall offerings, there's chatter about what the recent news means for the group's future.
Both fans and critics think that the College Board's influence might diminish in the future. As more colleges join the test-optional trend, the organization's impact will continue to fall unless they're able to pivot to something else. Some people regard this news as not surprising at all but rather yet another change in a larger trend that's seeing more and more tests relevant to college admissions become optional. Similar to what the College Board said about the pandemic, many see it as an accelerant instead of a catalyst of this change.
Even some proponents of this new test-optional trend don't think this news spells the end for the College Board now that they have decided to remove the SAT Subject Tests. In the case of a future without an SAT, the College Board will most likely still be around. The landscape of college admissions might shift, but this long-standing organization will probably remain relevant in some capacity or another. It's important to understand that, although the College Board is primarily known for its standardized test, they offer a wide range of educational resources.
Some people are encouraging the College Board to shift its offerings towards a more proactive role in helping students prepare for success at the collegiate level.
What if I want to attend an Ivy League university?
If the news of a continuing trend of optional tests makes you excited as a college applicant, you need to consider this information in light of where you want to attend. While many people think that colleges that have been or are recently test-optional will remain that way. However, the leading institutions of higher learning in the United States won't necessarily follow this trend. With highly selective programs and competitive applicant pools, Ivy League colleges – along with universities at that level of performance – have a unique need to determine which students stand out from the crowd.
In this respect, the SAT and ACT will continue to play a large role in the admissions process for these schools. Students who have a desire to attend these world-class universities should plan to take these exams moving forward even in light of these recent trends. Performing well on the SAT, ACT, and other standardized scores can give students a competitive edge during the selection process.
Tips to Prepare for the SAT
While you might not have to worry about optional essays and subject tests during your application process, the SAT itself still plays a vital role in your application's performance. Score high and you greatly increase your chances of getting accepted to Ivy League universities. On the flip side, if you allow this news to diminish your efforts, you could end up hurting your opportunity of getting admitted. Let's briefly explore a few ways you can prepare for the SAT to ensure you nail this portion of the admissions process.
1. Get a headstart.
When applying to the best universities in the country, preparation is key. In general, the sooner you get started, the better your final application. This same principle applies to preparing for the SAT. Instead of waiting until the last minute to prepare, you should get a head start by starting to study well in advance. With a jumpstart on other students, you'll give yourself an advantage while also ensuring you perform to the best of your abilities.
2. Mind the test dates.
Test dates are non-negotiable. If you end up missing a test day or showing up late, you're out of luck. Not only do you lose money on the exam, but you'll have to reschedule for the following exam. It's critical to know where the test is being administered nearest to you and exactly when it's taking place. Once you determine the best date for you, sign up and commit the date to memory. Mark it on your calendar, set a notification on your phone, and tell friends and family to make sure you don't end up forgetting about it.
3. Know university requirements.
Each university has different requirements and expectations when it comes to SAT scores. It's important to know the specific demands your chosen college (or colleges) requires. However, just because you meet the minimum SAT test score set by the university, that doesn't automatically solidify your admittance. To get a better idea for what scores will help increase your chances of getting in, you should check to see the average SAT score of students who were admitted to your desired university.
4. Work with an admissions counselor.
Admission counselors are an unbeatable resource when preparing for your SAT. With insider-knowledge and years of experience, these professionals have an excellent grasp of what will be on the exam. They can equip you with strategies and learning methods to help optimize your performance while letting you know what you should and shouldn't be studying leading up test day. They're truly an invaluable resource for students who want to maximize their SAT score in order to boost their chances of getting into great universities.
How Admission Sight can help you get into Ivy League universities
Admission Sight has helped countless students just like you nail their applications and eventually gain admittance to the top Ivy League universities such as Harvard, Yale, and Princeton. Learn more about the services we offer and how you can benefit by reaching out to us.