College Counseling
What is college counseling?
It is safe to say that college students worry about a lot of different things besides just their classes. The average student in today's world will have a lot on their plate, what with having to complete schoolwork, participate in internships, maintain a social life, and participate in extracurricular activities. And this is where advising and guidance come into play. College students can gain a great deal from participating in college counseling programs.
According to college counselors and other experts, today's college students are seeking counseling in greater numbers than students of previous generations. These students, who are often micromanaged by their parents, are under pressure from high expectations, are battling depression and anxiety, are a bit socially awkward, or are just a little bit lost in a strange new world, are seeking college counseling.
Those who provide counseling to students point to a variety of factors as the cause of this spike in the number of clients seeking their services. These factors include an increased overall awareness of mental health issues, higher rates of depression and stress, and a massive increase in the overall student population at colleges and universities.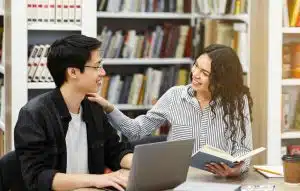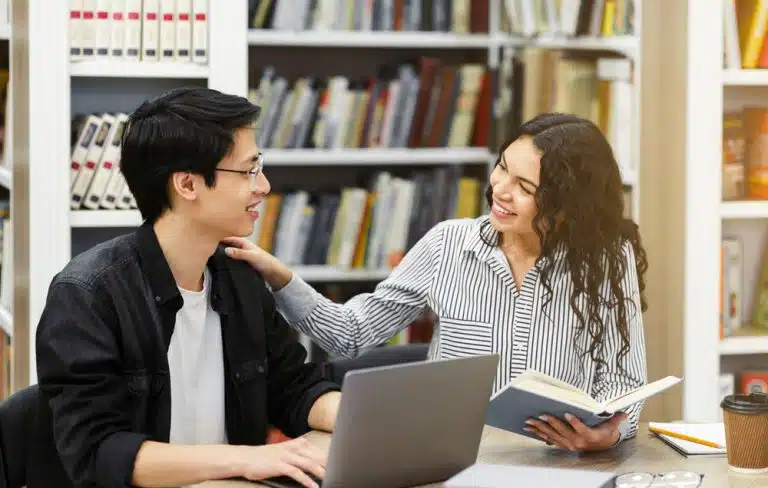 In addition, 42.4 percent of the almost 75,000 undergraduate students who participated in the annual American College Health Association National College Health Assessment in 2015 reported having experienced greater than average stress within the previous 12 months, and 10.3 percent reported feeling tremendous stress.
This data was collected as part of the American College Health Association's National College Health Assessment. When asked about depression and anxiety during the previous 12 months, 35.3% of survey respondents reported feeling depressed to the point where it was difficult for them to function, and 57.7% of survey respondents indicated feeling overwhelming anxiety.
While this is happening, staff growth at counseling centers located in colleges and universities has typically been unable to keep up with the increased workload. As a consequence of this, these counseling centers frequently find themselves struggling to keep up with their caseloads, and college counselors are employing a wide variety of campus resources and outreach methods in order to meet the requirements of today's students.
How college students can benefit from receiving counseling?
In this piece, we'll concentrate on the positive aspects of seeing a counselor or counselors in general, as well as the advantages of college counseling. This article discusses some of the difficulties that college students face as well as some potential solutions to those difficulties.
College is an exciting time, but it also requires students to learn how to adapt to a variety of different situations. This can range from learning how to function on very little sleep to meeting people from all walks of life to figuring out how to live on their own for the very first time.
Each of these shifts has a significant influence on the overall health and happiness of the student. Because of this, there are many different reasons why people seek out therapy, and this is something that ought to be welcomed.
Advantages of seeking college counseling
College counseling can help the students with the following:
Clarifying a problem
Managing anxiety
Improving personal skills
Investigating the various possibilities for alteration
Achieving a higher level of self-assurance
Managing one's way through depression
Students frequently seek college counseling for a variety of issues, including but not limited to anxiety, depression, and stress, as well as issues relating to their relationships with family members, roommates, and friends.
College counseling is widely recognized for the problem-solving strategies it employs and the success it has in addressing mental health issues such as anxiety, depression, and addiction. Counseling can also help you develop an emotional awareness that you carry with you throughout the day.
Students can work with their feelings, their thoughts, and their relationships with other people in ways that can help them better manage their feelings and see things from a different point of view through the process of counseling.
To put it another way, the student does not necessarily need to go through a traumatic experience or a significant life event in order to benefit from counseling. Talking to a trained professional enables someone to gain insight into how their feelings impact their day-to-day lives, gives them a sense of how other people perceive them, and enables them to receive feedback on whatever it is that they are experiencing.
Talking to a counselor can assist a student in getting past mental roadblocks associated with any kind of difficulty they may be experiencing, for example, if they are having trouble deciding which subjects they want to major in or if they are coping with a challenging family situation.
It's easy to get the impression that we have to handle everything on our own in the hyper-competitive and hectic society of today. Despite this, studies have shown that we are stronger when we work together.
One of the most significant advantages of counseling for college students is that it provides a significant level of support in the form of having someone to talk to who can also provide direction.
And there is scientific evidence to support the notion that social support can help build resilience against stress – a useful tool for students who are enrolled in college and are facing a variety of challenging situations that can be stressful.
Talking to a trained counselor can be of great benefit to a student for a number of reasons. One of the most significant advantages is that it enables the student to make progress toward a goal, which can bring about mental clarity, self-assurance, and, ultimately, a deeper sense of purpose in their lives.
College students can gain a great deal from participating in college counseling programs. A counselor can assist students in deconstructing the issues they are facing and guiding them toward the discovery of solutions that they can implement on their own.
Counseling contributes, in a variety of ways, to the process of putting everything in its proper place and molding students into responsible and self-assured adults.
How college counseling can help you?
Students in most high schools have access to at least one college counselor who is located on campus and is available to provide guidance regarding the search for colleges and the application process.
College counselors act as the central point of contact for your application process. They inform you of important dates and requirements for graduation, and they ultimately deliver your official transcript to the colleges you have chosen.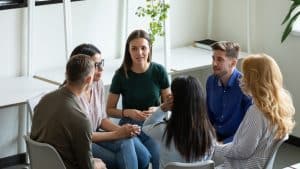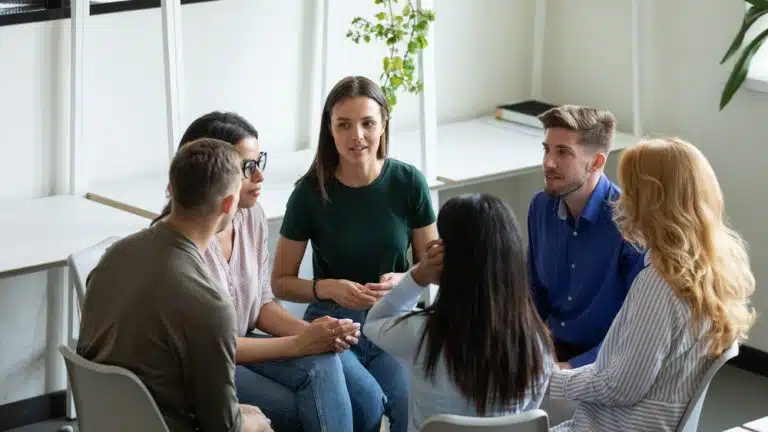 In addition to this, they are able to assist you in locating schools that are a good fit for you, in locating dream, match, and safety schools, completing your FAFSA, composing effective application essays that are school-specific, and in managing anxiety and stress.
Moreover, independent admission counselors can be an extremely helpful resource throughout the entirety of the application process. This support is in addition to the assistance you will receive in school. It is recommended that you also make a private consulting program available for you so that you can acquire a great academic guide.
The following are five reasons why you absolutely need to make use of college counseling:
Here are exactly what does college councelors entails:
1. Find ways to manage the stress of college.
The application process can be very stressful. The knowledge that you have college-level specialists fighting on your side can make all the difference. When you have a question, college counselors are always available to speak with you face to face or just need some encouragement.
2. Compile a list of things you would like to have in a college.
You may find it helpful to discuss your hopes and ambitions with a college counselor in order to get a better idea of what you want to get out of college. Find out if the college that's the best fit for you offers the popular co-operative education program.
Are you interested in joining a student body that is politically active? Your college search will be more directed in the right direction if you have discussions with your guidance counselor about the aspects of academics, campus culture, and financial aid that are most important to you.
3. Investigate and contrast the various colleges.
There are literally hundreds of colleges out there, and the one that is best suited to your individual character and objectives may be an Ivy League institution or it may be a school that you haven't even heard of (yet!).
College counselors are experts who can assist you in researching schools and then whittling down your options to the schools that you should prioritize applying to.
4. Assist you in climbing to the top.
An outstanding college application is about more than just grades and SAT/ACT scores, particularly in applicant pools that are highly competitive. Your college counselor will assist you in arranging the remaining components of your application, such as your essays, extracurricular activities, and letters of recommendation so that they tell the story of who you are.
Counselors are aware of which essay topics have been covered to death, how to make effective use of supplementary materials, and how to defend themselves in front of admissions committees when they must report an uncharacteristically poor grade.
5. You should carefully consider your educational options.
Your individual college counselors will assist you in compiling a list of schools that are ideal for you, schools that are a good match for you, and schools that are safe for you to attend, as well as the appropriate application strategy for your college wishlist.
And once you start receiving acceptances, your counselors will assist you in contrasting the various programs and aid packages available to you so that you can make the choice that is best for you.
How to pick the right college counseling for you?
In addition to the support received from high school counselors, a significant number of students and their families make the decision to hire an independent college counselor. The question now is, how do you choose the college consultant who will be the best fit for you?
Counselors in charge of college admissions
Always make sure to request an initial consultation over the phone or in person with any potential counselor you are thinking about hiring. By asking yourself these questions, you will be able to determine whether or not a particular counselor is the best option for your family.
Who's on first?
Do you have access to a team of coaches in addition to your college counselor, or does your counselor work alone? Who exactly is your point of contact, and what exactly does everyone's role entail?
How easily can you get to them?
When will you next meet with your admissions counselor, either virtually or in person, and how often will these meetings take place? Are you able to get in touch with them in the time between meetings in case you have any quick questions?
The process of applying to colleges can be extremely stressful; however, knowing that you have a mentor to turn to for guidance and motivation during this time can make a significant difference.
Are they committed to assisting you in finding the college that is the best fit for you?
It is not necessary that you attend the most prestigious school or the college that your parents or older siblings attended in order to find the college that is best for you. Instead, you should focus on finding the institution that is the ideal match for your individual characteristics, including your objectives and interests.
Your college counselor should make a sincere effort to get to know you so that they can assist you in locating (and getting into!) your ideal educational environment.
Which services do they have available?
A trustworthy independent counselor should have no problem discussing their fees and services openly; however, if they don't volunteer this information, you should make sure to inquire about it. Any one of the following services could be provided by college counselors:
The search for colleges
Final college list
Consultations on strategies pertaining to:
The submission of SAT and ACT scores
Curriculum for the senior year
Extracurricular activities
Recommendation letters from instructors
Applications for early decision-making or early action
Evaluation of the application and the essay
Practice for college interviews
Advice on the FAFSA and other forms of financial aid
College decisions
What about grants and scholarships?
Getting accepted into college is a separate challenge. Paying for college is an entirely different kind of adventure. Every step of the application process for college should include consideration of a sound financial aid strategy. Inquire about the potential college counselor's approach to the provision of financial aid.
What kind of experience do they have in getting students into colleges?
Be on the lookout for credentials in addition to the experience gained in the real world. A significant number of private counselors have prior experience either working in college admissions offices or as high school counselors.
What kind of a record do they have?
. Another question you could ask is, "How many of their students were accepted to the schools of their dreams?" What feedback do previous customers have about their experience working with them?
In the end, you will know that an admissions counselor is a good fit for you if they are able to put you at ease while simultaneously encouraging you to present the colleges with the best version of yourself.
Our approach to assisting students at AdmissionSight is one of a kind. We help you craft an impressive academic and extracurricular record, as well as submit a compelling application, so you can land a spot at your dream school. We are methodical and meticulous in our work. Not a single useless word is spoken.
We are able to focus in on your specific application because of our extensive experience in the field. Students with ambition and a thirst for knowledge are a delight to teach. We know our students can hold their own against the brightest minds in the country during the admissions and application processes. The willingness to put in long hours and show initiative are the only two requirements we have for our potential students.
We at AdmissionSight have more than ten years of experience helping students navigate the challenging admissions process so they can enroll in the best universities in the world. The average acceptance rate for our students to Ivy League universities, Stanford, MIT, UChicago, and Caltech is 75%, one of the highest in the industry. Please feel free to schedule an appointment for your initial consultation today.