College Essay Do's And Don'ts
What is a college essay?
What exactly is an essay for college? The college application requires that you write a personal essay that tells an interesting story in no more than 650 words. It is analogous to writing a memoir or creative nonfiction, which relate to the author's personal experiences and are forms of creative nonfiction. There are college essay do's and don'ts that one should know about to ensure the quality of the essay itself.
Not only is the college essay a place to demonstrate one's proficiency in writing, but it is also one of the few components of a college application in which a student's voice can be heard. In contrast to their standardized test scores and academic transcripts, the college application essay allows students to demonstrate who they are as individuals.
At its core, the college application essay is a personal and creative expression. It is replete with moments of introspection, reflection, and self-awareness-promoting statements. It can contain components of academic writing, such as logical organization, a thesis statement, and transitional words. On the other hand, it is not an academic essay that can be neatly summarized in five paragraphs.
Importance of a college essay
The importance of a college essay lies in its ability to provide admissions committees with a more holistic view of an applicant beyond their academic achievements and test scores. A well-written essay can showcase a student's personality, unique experiences, and goals, which can help them stand out among other applicants.
It can also demonstrate a student's critical thinking, analytical, and communication skills, which are essential for success in college and beyond. Overall, a strong college essay can help a student make a positive impression on the admissions committee and increase their chances of being accepted into their desired college or university.
Do's and don'ts for college essays
Don't make the mistake of restating your resume in the personal statement essay.
When thinking about college essay dos and don'ts, this point simply cannot be emphasized enough. Take advantage of the fact that the personal statement is the only place in your application where you can discuss a facet of yourself that is not covered anywhere else.
Many students use this essay to elaborate on activities or interests already heavily demonstrated in their application by the courses they've taken, the activity list they've provided, and other parts of the application. Write about something that shows a different facet of your life or personality than something already prominent about you.
If swimming is your most important activity, you shouldn't write about the major championship meet. Find something else that demonstrates that you put a lot of thought into your college essay and reveals something new. If you find that your religious beliefs and your study of AP biology conflict with one another, you should write about that conflict and how you resolved it. Explore a variety of subjects until you find one that resonates with you.
Do show a snippet of your everyday life.
Find a way to frame the story or idea to show a portion of your life or the event when you are developing a subject that reveals something new. Be as descriptive as possible and include details that appeal to the senses in some way, such as taste, touch, or smell.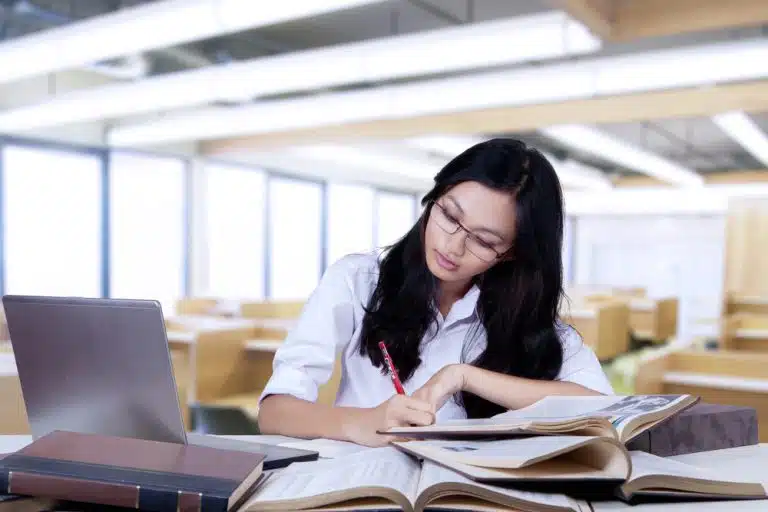 When writing about a significant experience or event, it is unnecessary to provide a detailed timeline of the events that transpired. Instead, you should provide the reader with the missing piece that explains your point.
Remembering that your job isn't necessarily to tell a full-length story can be helpful, especially when you're stressed about time. Instead, your job is to focus on something smaller that demonstrates who you are and what you stand for. This can be especially helpful when you're feeling rushed for time.
Don't copy and paste what you find.
As you learn college essay do's and don'ts, it is especially important to consider that you should not simply copy and paste. It is tempting for students to reuse essays across applications if the prompts are similar, especially when they are working toward the application deadline and have upwards of 25 or more essays to write for a balanced college list of 10-12 schools.
Although students can submit the same main essay to multiple schools using the Common Application, we strongly advise that they customize their supplemental essays to address the specific requirements of each college to which they apply. If you apply to Caltech and explain why you want to go to MIT, you will almost certainly find yourself in the "no" pile.
Finding new uses for previously written essays is not the most time-efficient solution. If you try to rework an existing piece, you will probably spend more time on it than you would if you had simply begun from scratch. This is even though it might appear to be a simple solution. Instead, start each essay from scratch and ensure you have enough time to respond thoughtfully to each prompt.
Do demonstrate that you are familiar with the university.
It is essential to use specific details you have learned through visiting and researching individual colleges when customizing responses to individual college prompts. Not only does this demonstrate to colleges that you have done your research, but it also demonstrates your interest in the college, which is important because colleges want to admit students who are likely to enroll.
Mentioning specific classes, professors, places of interest, and other aspects of the college demonstrate your familiarity with the institution. Show how you will impact the community and how you will fit into the campus culture by providing specific examples.
Don't say what you think the admissions office wants to hear.
There are a lot of students who have the misconception that they "know" what colleges want from an applicant, and this can have a significant impact on the essays that they write. This is important in learning college essay do's and don'ts since students will overuse the thesaurus and write about unusual subjects to impress their teachers and distinguish themselves from their peers. Write about what you want the admissions office to learn about you rather than what you believe they want to read, and they will be much more likely to accept your application.
Again, the essay is a great place to reveal something new about yourself, so make your application stand out by being genuine and demonstrating a different side of who you are. Being authentic is likely to be the strategy that will yield the best results for students who feel rushed for time. Forget about trying to create a version of yourself that you think the admissions office wants to see, and instead, allow your genuine personality to come through in your application.
Do use your voice.
Flowery language and intricate sentence structure can make a person appear more intelligent; however, is this how they normally communicate? Don't let your voice get lost if you want to impress your readers. Instead, write in the same way you would normally speak while keeping in mind the significance of correct grammar and spelling.
Do not rely entirely on the spellcheck function.
Spellcheck can't catch every single typo or grammatical error! Take the time to carefully read your essays, and keep an eye out for common typos such as typing "out" when you meant to type "our" and other similar errors.
Even more so when you're pressed for time, it's easy to overlook things like spelling and grammar, but it's always worth taking a few extra minutes to ensure that the content you produce is free of errors. To ensure the essay is error-free, have a trusted adult, such as a parent or counselor, read it. Be mindful that sloppy spelling and grammar can detract from an otherwise outstanding essay that you have written.
Do make sure that you have responded to the question or prompt.
As you learn college essay do's and don'ts, the question or prompt should be addressed in your essay. Students consistently make this error, which is one of the most common. Many forget to connect what they've written with the prompt they were given.
Even though the questions for the main essay on the common application are designed to be open-ended enough to allow students to write about any topic they choose, students must make it crystal clear how their essays respond to the questions. The same principle applies to essays that the school requires. Make sure that the question being asked in the prompt has a clear connection to the topic you are discussing in your essay.
Don't panic.
Working with very little time left can undoubtedly be a stressful experience. Instead of being hard on yourself for not getting started sooner or worrying that you won't be able to complete everything on time, you should concentrate on the aspects of the situation that you have control over.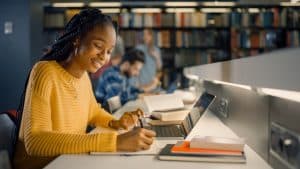 Invest all your time and effort into writing strong application essays, and give yourself as much time as possible to write and edit them. Keep track of every admissions deadline, and use that information to determine the order in which you will complete the tasks that need to be completed. Develop a plan for finishing each of your essays, and then make sure you stick to the timeline you've set up for yourself.
Do ask for feedback whenever you get the chance.
A very important thing to know about college essay do's and don'ts is feedback from others. While students need to write their own essays and express themselves in a genuine manner, it is also true that every writer can profit from the scrutiny of a second set of eyes. Seek feedback on your drafts as soon as possible, as your college counselor can provide helpful insight into how to improve the college application essays you write, so make sure to ask for it as soon as possible.
The application process for colleges typically includes the submission of written essays. Even though the essay itself won't determine whether or not you get into the college of your choice, a poorly written essay can move your application quickly into the "no" pile. As a result, it is essential to give each essay your complete attention and seek assistance whenever required, particularly if you're experiencing exhaustion in the run-up to important deadlines.
Writing the best college essay for admissions is important since college admissions can be challenging. As such, guidance from AdmissionSight can be a big help in your goal to get into the college of your choice. With guidance from AdmissionSight's top experts in college admission with 10 years of experience, you can get into any college you dream of. You can talk to our experts today to get started.