College Essay: What You Need To Know
What is a college essay?
What exactly is a college essay? A college essay is written by a high school student applying to a college or university. It is usually one of the most essential components of the college application process, as it provides admissions officers with a window into the student's personality, background, interests, and goals.
The essay is typically 500 to 650 words long and may be prompted by a specific question or topic, or it may be an open-ended prompt that allows the student to write about anything they choose. The essay will enable students to showcase their writing skills, critical thinking abilities, and unique world perspectives.
College essays may address significant life experiences, personal challenges, academic achievements, career goals, or any other aspect of the student's background and personality that they believe is important to share with the admissions committee. The essay should be well-written and thoughtful, demonstrating the student's communication ability.
What is the difference between a college essay and personal statement?
There is an easy distinction between a college essay and a personal statement. An essay is a piece of writing that follows a specific format and focuses on a single topic. On the other hand, an essay might take the form of a personal statement, which conveys information about the author's life in the form of autobiographical details.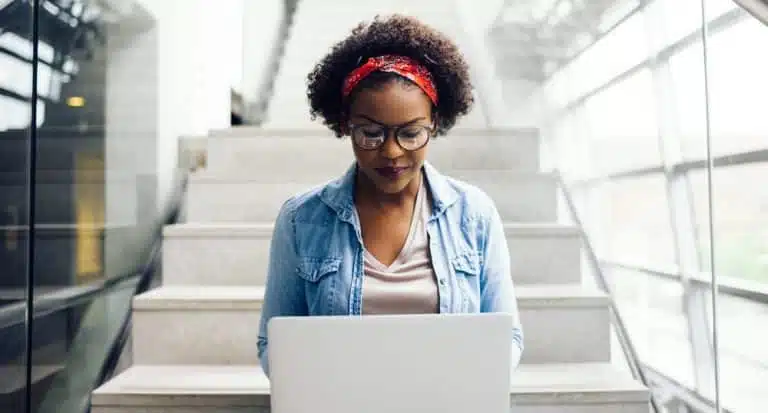 Students are routinely required to compose personal statements and essays, whether to fill out an application for a scholarship or complete an assignment for a class. Although the two may have a comparable structure in that they both have an introduction, body paragraphs, and a conclusion, there are various ways in which they are distinct.
Subject
The primary distinction between an essay and a personal statement is in the subject matter discussed. While an author, article, book, or theory could serve as the primary topic of a college essay, a personal statement will often center on the writer. For instance, the topic matter may consist of the narration of a specific occurrence in one's life and one's own motivations or qualities.
Students can highlight their qualities and talents by writing personal statements, which are often used to add a personal touch while applying for scholarships, college admissions, or postgraduate study programs.
Approach
The strategy students take when writing a personal statement differs from the approach required when writing an essay. Similarly, the technique that is required when writing an essay is different. Personal statements are almost always written in the first person and, when recalling specific events, can be written in the form of a story. Generally speaking, personal statements are written in the first person.
On the other hand, essays are known to use a greater variety of specialized vocabulary and to cite certain quotes or figures. The first paragraph of either piece of writing displays the most significant contrast between the two writing styles.
While a personal statement may begin with a "hook" or angle to grab the reader's attention, the first paragraph of an essay may include a summary of the arguments and information presented in the rest of the text. This contrasts with the beginning of a personal statement, which may begin with a "hook" or angle to grab the reader's attention.
The outline and its components
The most difficult part of the writing process for a student may be coming up with original ideas for the body of an essay or personal statement. A main argument, examples, a counter-argument, a rebuttal, and a conclusion are some of the significant aspects of an essay's structure that enable the author to focus on adding.
Thankfully, the structure of a college essay allows this. As soon as the author has settled on a certain thesis statement, he can rely on supporting texts to bolster his argument.
When writing a personal statement, the author would most likely rely on their own experiences rather than material from other sources. On the other hand, some people may find that personal statements are more to their liking because they provide greater leeway in terms of the text's structure as well as its substance. Nonetheless, sensitive or debatable subjects should never be included in a personal statement.
Purpose
The essay and the personal statement serve distinct functions in the overall process. While the purpose of a personal statement is to pique the reader's interest and elicit some emotional response from them, the objective of an essay is to demonstrate knowledge or competence on a specific topic or provide a compelling argument. A teacher or a professor typically reviews essays.
Still, personal statements might not be evaluated separately but with other application materials, such as grades and letters of recommendation. Generally speaking, essays are graded by a teacher or a professor.
In general, the objective of a personal statement is to demonstrate how the author differentiates themselves from other candidates and what kind of distinctive viewpoint or background they can bring to the table. Essays have four primary purposes: Narration, exposition, description, and arguments.
How to improve your essay
An admissions committee at a college or university reads hundreds of applications yearly, and the essay you submit is your only chance to present yourself to that committee. This is your opportunity to distinguish yourself as an individual deserving of a place in that classroom.
A thoughtfully written college essay that reflects who you are and what you believe can go a long way toward setting your application apart from the plethora of other forgettable ones that admissions officers view. Furthermore, officers may rely on them even more since many institutions no longer evaluate test scores when making admissions decisions. There are some tips on how to make your essay better that you can follow, which include:
Be true to yourself
You should prioritize staying true to yourself while deciding the subject matter or perspective you will present in your paper. When a writer is not genuine, readers can perceive it. Inauthenticity can refer to using excessively flowery language that no one would ever use in conversation or to selecting an irrelevant topic that shows very little about who you are. Both of these examples are examples of ways in which language can be overly flowery.
Make use of your tone of voice, sense of humor, and conversational manner, whether writing or speaking. Be sure that any topic you decide to go with is significant to you, not something you've picked out solely to impress other people.
You might choose to write about a particular experience, passion, or aspect of your personality that exemplifies your strengths; however, you are also allowed to write about areas in which you fall short. A slick victory speech might not resonate as powerfully with the reader as if you were honest about characteristics, circumstances, or a childhood past that you are attempting to improve.
Capture the attention of the reader right away
You will be up against many other applicants for an admissions officer's attention. For this reason, you should begin your essay with a sentence or paragraph that quickly captures the reader's interest. This might be a provocative statement, a phrase that makes you think, a question you ask, or a situation you describe.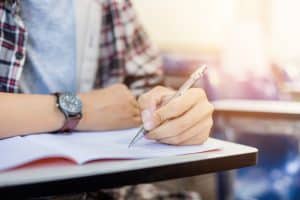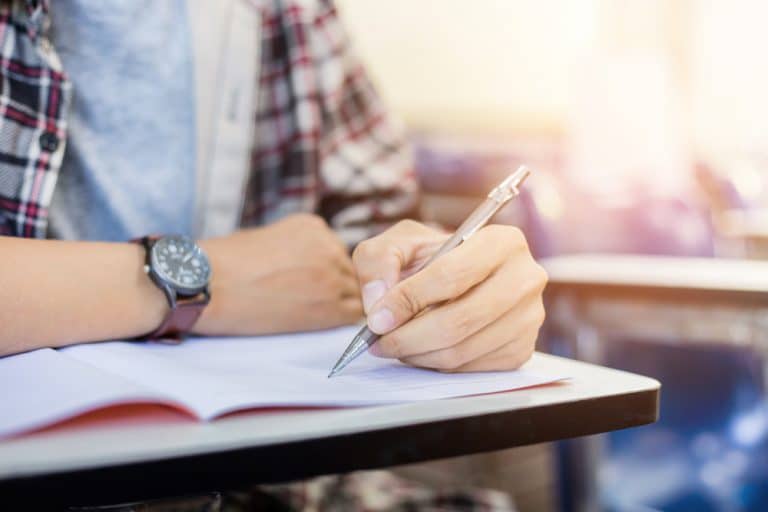 In many cases, if you get off to a strong start with your college essay by providing a crystal clear thesis statement, it will be easier to move forward with the rest of the writing process. A daring introduction can be a natural prologue to getting to where you want to go, acting as a roadmap, captivating the reader from the beginning, and conveying the goal of your writing. If you want to tell a good story, a daring introduction can be a natural prelude to getting there.
Pay attention to more in-depth topics
Some essay writers believe that they could impress the committee just by reading the essay by cramming it full of facts, figures, and descriptions of activities, such as successes in sports or accounts of volunteer work. But that is not the idea at all. The individuals in charge of college admissions are curious to discover more about who you are as a person and what motivates you to do things.
They are interested in learning the circumstances behind your arrival at this point in your life. They are not just interested in hearing about how many games you won on the soccer team or how many people you helped out at the soup kitchen. Instead, they want to read about the insights you may have gained from overcoming challenges and your accomplishments.
Share with the reader of your college essay how your personal growth as a person, friend, family member, or leader was impacted by the fact that you won the soccer game. Establish a connection between your time volunteering in soup kitchens and how it may have influenced your educational path and your goals for the future.
Show and don't just tell
Remember to demonstrate rather than describe whatever topic you've chosen to discuss in your essay as you further develop your ideas. The most interesting writing doesn't just list a person's achievements and activities; instead, it "shows" what happened by describing specific settings and personal experiences. Reciting a list of things to do is another tedious activity. An admissions officer will also be interested in learning about the trajectory of your emotional development.
Make an attempt at something completely different
Consider tackling the topic you're writing about from a completely different angle if you want your essay to stand out from the crowd. What if, instead of writing about the things you've accomplished, as many other students might choose to do, you wrote a college essay about everything you've learned from failing at things?
If you are an exceptionally skilled writer, you may play with the element of surprise by composing an essay in which the response to a question is not provided until the last sentence.
You might wish to steer clear of topics covered to death, such as a description of personal accomplishments or overcoming challenges connected to sports, volunteer stories, immigration stories, moving, or an account of a sports-related hurdle or success.
But there is a good reason why such topics are so popular. They encompass the entirety of the life of most people after they graduate from high school. Consequently, it is possible that it is less vital to avoid discussing certain themes and, more importantly, to take a new perspective.
Make sure to include transitions between each of the paragraphs.
Consider whether there is any pertinent information that you may have omitted but that the reader could benefit from knowing. Are there any concepts that you've presented that don't contribute to illuminating your main idea?
Ensure you can answer inquiries like, "Does what you have written make sense?" Is there a structure to the essay? Is the reader interested from the beginning? Is there a satisfying conclusion? Have you provided enough information about the background? Is it overly verbose?
Write numerous drafts
Put your essay away for a few days, then return to it after you've had time to forget what you've written. This will help you revise it more effectively. You'll frequently find that you've gained an entirely fresh viewpoint, significantly improving your capacity to produce alterations.
You should begin writing your college essay at least a few months before it is due so that you have ample time to create many drafts. If you have a lot of schoolwork and extracurricular commitments, the summer before your senior year is a wonderful time to get started because you will have more free time.
Avoid repetition
If you've already written about a certain event, incident, or anecdote in another section of your Application, there's no need to bring it up again in the essay.
The admissions committee for your college should learn something new from the essay you submit. Whatever you write in your essay, make sure it is consistent philosophically with the rest of your Application. Also, double-check that you responded to any question that may have been presented at the beginning of the process.
Request feedback from others on your essay
Ensure that the people you ask to read your essay come from various demographic backgrounds. These could be a professor, a parent, or even an older or younger sibling. Inquire of each reader about what they could take from the article, and pay great attention to what they have to say. If anyone seems confused, you should keep revising the text until the confusion is resolved.
Watch how you're holding yourself!
Even though there are frequently no hard and fast word limits for college essays, most are significantly shorter than they are longer. The Common App, which students can use to submit their information to more than one college, recommends that applicants keep their essays to roughly 650 words. According to the website for the Common App, "Although we won't, as a rule, stop reading after 650 words, we cannot ensure that an overly wordy essay will retain our attention for as long as you'd thought it would."
When examining the other technical parts of your work, ensure that the font is legible, that the margins are properly spaced, that any dialogue is set off appropriately, and that there is sufficient spacing at the top of your essay. The presentation of your essay should be neat and appealing to the audience.
Put a "Kicker" at the end of your essay
The final humorous sentence, paragraph, or section of an article that ties everything together is called the "kicker" in journalism. It gives a lingering impression that satisfies the reader and impresses them with the points you have skillfully woven throughout your college essay, contributing to the overall effect.
Writing a college essay for admissions is important. With that said, it is important that you are guided not just in writing for admission but in the entire process. With guidance from AdmissionSight you can get into the college of your choice. With guidance from AdmissionSight's top experts in college admission with 10 years of experience, you can get into any college you dream of. You can talk to our experts today to get started.