College Overview: Kalamazoo College
Kalamazoo College is a private liberal arts institution. Established in 1833, it is renowned for its academic programs, experiential education opportunities, and commitment to social justice. The student body is diverse and inclusive, with students from different backgrounds and cultures. The college is committed to fostering a supportive community that values intellectual inquiry, personal growth, and social responsibility.
With its unique K-Plan educational approach, Kalamazoo College provides students with opportunities to engage in immersive off-campus experiences, research projects, and internships that complement their classroom learning and prepare them for success in their future careers.
Where is Kalamazoo College?
Where is Kalamazoo College located?  Kalamazoo College is located in the city of Kalamazoo, which is in the southwestern region of Michigan in the United States. Kalamazoo is approximately 140 miles west of Detroit and 50 miles south of Grand Rapids. The campus of Kalamazoo College covers an area of 60 acres and is located in a residential area of the city, just a few blocks away from the vibrant downtown district.
The college is accessible by car, bus, or train and is within driving distance of major cities such as Chicago, Indianapolis, and Detroit. The location of the college provides students with an excellent opportunity to explore the city and the surrounding area, which offers a variety of cultural and recreational activities, including museums, art galleries, theaters, music venues, parks, and hiking trails.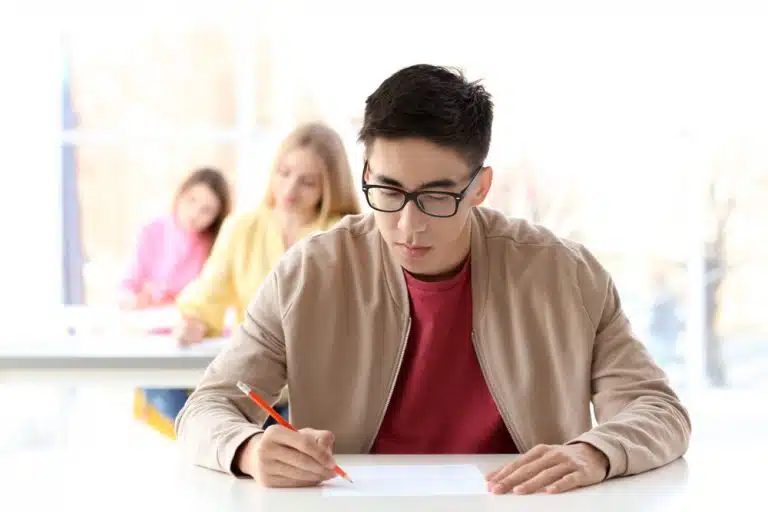 The campus is known for its beautiful green spaces, historic buildings, and modern facilities, including state-of-the-art classrooms, labs, libraries, and student housing. Overall, Kalamazoo College is a great place to live and learn, with a rich history and a vibrant present that attracts students worldwide.
What is Kalamazoo College known for?
What is Kalamazoo College known for? Kalamazoo College is known for several things that make it a unique and highly regarded institution of higher education. Here are some of the things for which Kalamazoo College is most well-known:
Academic solid programs: It is renowned for its rigorous academic programs, which emphasize critical thinking, intellectual curiosity, and interdisciplinary exploration. The college offers majors in various fields, including the sciences, social sciences, humanities, and arts. The natural sciences, mathematics, and foreign languages are particularly strong programs at Kalamazoo College.
Experiential education: It is committed to providing students with hands-on, experiential learning opportunities both in and outside the classroom. This includes study abroad programs, internships, research projects, community service, and other immersive experiences that complement classroom learning.
K-Plan educational approach: Kalamazoo College's K-Plan is a unique educational approach that allows students to create their academic path by combining classroom learning with off-campus experiences such as internships, study abroad programs, and research projects. This approach is designed to help students develop the skills and knowledge they need to succeed in their future careers.
Commitment to social justice: It is known for its strong commitment to diversity, equity, and inclusion. The college has several programs and initiatives designed to promote social justice and address issues of inequality, including the Arcus Center for Social Justice Leadership, the Intercultural Student Life Office, and the Center for Civic Engagement.
Supportive community: It is known for its supportive and inclusive community, which values intellectual curiosity, personal growth, and social responsibility. The college has a diverse student body, with students from different backgrounds and cultures, and provides a range of resources and services to support student success, including academic advising, career development, counseling, and health services.
Environmental sustainability: It is committed to sustainability and has implemented several initiatives to reduce its environmental impact and promote sustainability on campus and beyond. These initiatives include energy-efficient buildings, composting and recycling programs, and sustainable transportation options.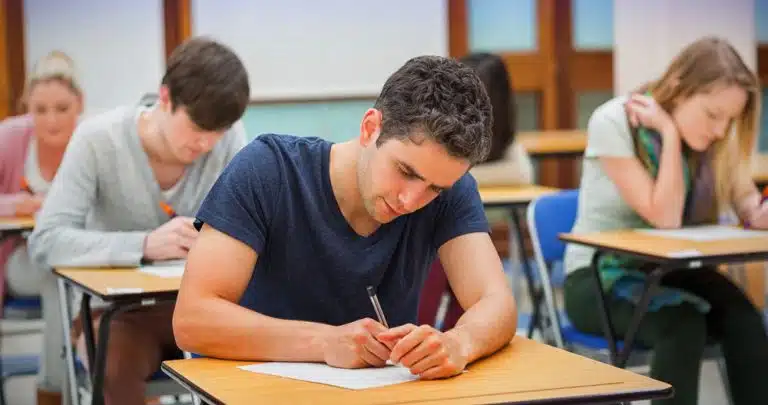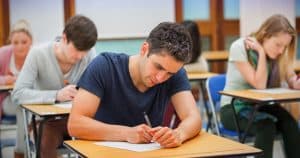 Athletic programs: It has a strong athletic program, with various varsity sports teams and competitive club sports. The college is a member of the NCAA Division III and the Michigan Intercollegiate Athletic Association and has a long history of athletic excellence, particularly in men's tennis and women's soccer.
Kalamazoo College academics
Kalamazoo College has an 11:1 student-faculty ratio, and 70.1% of its classes have fewer than 20 students.
Popular majors:
Social Sciences
Biological and Biomedical Sciences
Physical Sciences
Business, Management, Marketing, and Related Support Services
Foreign Languages, Literature, and Linguistics
English Language and Literature/Letters
Computer and Information Sciences and Support Services
Visual and Performing Arts
Area, Ethnic, Cultural, Gender, and Group Studies
Rankings
U.S. News & World Report
#68 in National Liberal Arts Colleges
#55 in Best Undergraduate Teaching
#39 in Best Value Schools
#35 in Most Innovative Schools
#97 in Top Performers on Social Mobility
#6 in Study Abroad
#49 in First-Year Experiences
#28 in Senior Capstone
What GPA do you need to get into Kalamazoo College?
What GPA do you need to get into Kalamazoo College? Kalamazoo College's average GPA is 3.84. It expects you to be at the top of your class and far above average, with a GPA of 3.84. Your transcript should be filled with largely A's. You should also have taken many AP or IB classes to demonstrate that you can handle academics at the college level.
Whether junior or senior, modifying your GPA in time for college applications is challenging. If your GPA is at or below the school average of 3.84, you'll need to improve your SAT or ACT score. This will allow you to compete effectively against applicants with greater GPAs than you.
How to get into Kalamazoo College?
How to get into Kalamazoo College? Admission at Kalamazoo College is highly stringent, with an acceptance rate of 80% and an early acceptance rate of 91.2%. Half of the college candidates had SAT scores between 1158 and 1380 or an ACT score between 24 and 30. Yet, one-fourth of approved applicants received scores higher than these ranges, while the other quarter received lower scores.
Kalamazoo College admissions officers believe a student's GPA to be a critical academic criterion. Letters of recommendation are more significant to admissions officers at the school than an applicant's high school class rank.
To get into Kalamazoo College, you will need to follow the application process, which includes the following steps:
Submit an online application: To apply to the school, complete an online application. Kalamazoo College accepts the Common Application exclusively. The application form requires you to provide personal and academic information, including your transcripts, test scores, essays, and letters of recommendation.
Standardized tests: It is a test-optional institution, meaning you can choose whether or not to submit your standardized test scores (SAT or ACT). However, if you choose to submit test scores, they will be considered as part of your application.
Essays: You must submit a personal statement and a writing supplement for your application. These essays allow you to showcase your writing skills and share your story and motivations for attending the college.
Letters of recommendation: You must provide letters of recommendation from teachers, counselors, or other professionals who know you well and can speak to your academic and personal strengths. The college also accepts alternative references (e.g., coaches, employers, pastors, and family friends).
Interviews: It strongly encourages applicants to schedule an interview with an admissions counselor or alumni interviewer. This is an opportunity to ask questions and share more about yourself and your interests.
Financial aid: It is committed to making education affordable and provides financial aid to students who demonstrate financial need. You must complete the Free Application for Federal Student Aid (FAFSA) and any other required forms to apply for financial aid.
The admissions process at the school is holistic, and the college seeks students who demonstrate intellectual curiosity, creativity, and a passion for positively impacting the world. If you want to attend Kalamazoo College, follow the application process carefully and showcase your strengths, experiences, and motivations in your application materials.
With a strong application and a commitment to academic excellence and personal growth, you can become a part of the Kalamazoo College community and prepare for a successful future.
If you're set on getting into a world-class college but aren't sure how to make it happen, we can help! AdmissionSight is a leading college entrance expert with over a decade of experience helping students just like you get into the schools of their dreams.
At AdmissionSight, we focus on offering a wide range of services, all aimed at helping students perfect their applications to catch the attention of admissions officers. Contact us today to schedule a free consultation to learn more about what we offer.