Colleges with Forestry Programs
Over the course of the past few years, the scope of topics covered in forestry programs has grown. The industry offers a wide variety of job opportunities in areas such as outreach, maintenance, research, and cultivation. Because forests cover 31% of our planet, we require the expertise of trained professionals in order to preserve and protect them. Read on to know more about colleges with forestry programs.
Forests are essential to human existence because they help clean the air we breathe, filter the water we use for drinking, and mitigate the effects of climate change. But, over the years, the increasing populations are putting a strain on the world's forests, and warming temperatures are making them more susceptible to destruction by fire, clear-cutting, and erosion. Because of this, there will be greater demand for people with expertise in soil science, fire ecology, and other forestry-related fields to enter the workforce.
What is a forestry degree?
As we dive into the colleges with forestry programs that we can choose from, let us discuss first what is a forestry degree.
A degree in forestry can put you in a position to begin a career in the development, management, use, conservation, or repair of the forested areas of our planet.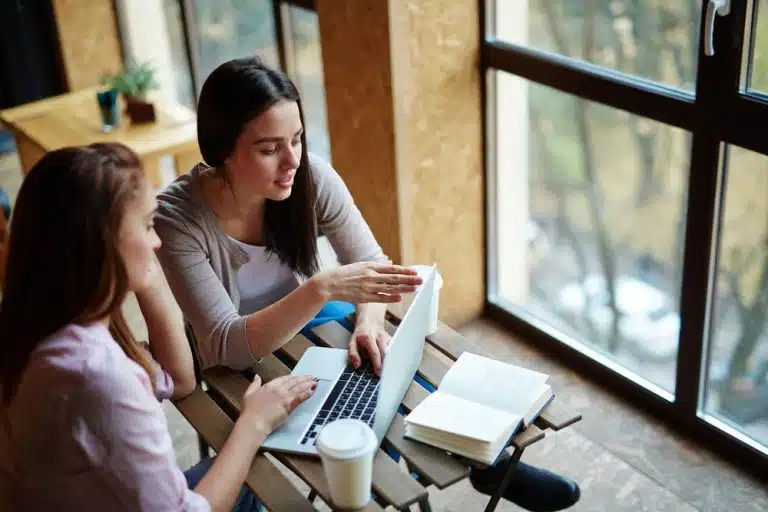 Even though having a degree is no guarantee of getting a certain job or career, having some fundamental forestry skills and knowledge can certainly help you get your foot in the door and start making connections.
If you are interested in a career that involves working with trees and forests, the following degrees are some options to consider.
Bachelor of Science in Natural Resources
The Bachelor of Science in Natural Resources program is a four-year degree that examines the science and management of a variety of resources, such as water, land, forests, and wildlife.
Environmental Management – Associate of Technical Study
The Environmental Management – Associate of Technical Study program is a two-year program that prepares students to begin work in arboriculture, urban forestry, and landscape management.
Master's in Forest Resources and Conservation
This master of science degree concentrates in ecological restoration, geomatics, and natural resource policy and administration.
Master of Natural Resources
This program allows students to specialize in either Integrated Natural Resources or Fire Ecology & Management. Students could finish the 30-credit program in three semesters if they transferred in some of their previous coursework.
Master of Science in Forestry
The Master of Science in Forestry program requires students to complete 30 courses and gives them the option to either write a thesis or graduate without completing it. The majority of classes are asynchronous, but they all adhere to the same semester-long schedule.
Where can you study forestry programs?
There are many institutions that grant degrees in forestry. They can be pursued at institutions ranging from community colleges, which typically award associate degrees after two years of study, to colleges and universities, which typically offer four-year bachelor's and master's degree programs, and everywhere in between. For students interested in pursuing advanced degrees, there are even some doctoral programs that are directly related to the field of forestry.
Many academic programs also work in partnership with various industries to develop sustainable working forests. In addition, many of these industries offer internships as well as employment opportunities for graduates.
The National Park Service and other preservation organizations work together with graduate and even undergraduate programs across the country through collaboration. If they attend one of the best colleges with forestry programs, prospective students in the field can get a taste of a variety of different possible career tracks while they are still in school.
The pacific northwest, the west coast, the northeast, the midwest, and the south all have strong colleges with forestry programs. The schools located in these regions of the country have access to large swaths of forested lands for training and research purposes.
What skills can you learn from forestry programs?
Students majoring in forestry participate in experiential education that allows them to acquire the knowledge and skills necessary to contribute to the conservation of the world's irreplaceable natural resources. This education takes them from glaciers to bogs, from urban herbariums to thousands of acres of hardwood forests.
Students who go to colleges with forestry programs and complete the degree will emerge with a broad set of transferable skills.  Here are some of the skills you can learn from the forestry program:
Soil Health
You will acquire a comprehensive knowledge of the soil that is necessary for the growth of trees as well as the things that can be done to amend and improve the soil.
Plant Health
You will gain knowledge about the plants that grow in forests, why they are important, and the complementary relationship that exists between plants and trees.
Monitoring and Assessment
Keeping track of how forests and individual trees evolve over time can provide insights into what's going on within the ecosystem and whether or not efforts are producing the desired results.
Learning specialized software
Acquiring expertise in specialized software is essential if one is to accurately map out woodlands and forests. You will have access to a variety of tools that can assist you in accomplishing that goal.
Resource Management
You will gain the ability to evaluate available resources and select appropriate destinations for their application.
Instruction
The majority of the time, you will be required to educate others about forests, whether you are interacting with the general public or working with businesses and developers to advise them on how to achieve their objectives.
Pests, illnesses, and other problems
You will become well-versed in the issues that are typically found in forests, and you will be able to recognize invasive species and pests with just a quick glance in the appropriate places.
Negotiation
When it comes to negotiating, it's possible that businesses and those who want to preserve the forests won't always see eye to eye. To resolve the issues, it may be necessary to engage in intense negotiation and develop strong interpersonal skills.
Solving complex problems
Forests are vast, living places that are constantly changing, and solutions that work in one region may not work at all in another. Finding solutions to the issues that exist in such a vast region will require a significant amount of imaginative thought.
Cost-benefit Analysis
There are times when finding a happy medium between progress and personal sacrifice can feel like walking a tightrope. You will need to analyze if preserving a portion of the forest is the most beneficial option, or are the resources are better utilized in another location.
What are the best colleges with forestry programs?
Now that you have an overview of what is forestry and how forestry programs are beneficial, it is now time to look for the right college for you. The following are the colleges with forestry programs:
Once you have decided on what forestry program you will take and what college you will go to, the admission process is the next thing you need to prepare for. Over the past decade, regardless of the college program, AdmissionSight has become an industry leader in helping students gain admission to selective institutions around the world. Our admissions rate to top schools is among the highest in the business, at 75% on average. Please feel free to contact us right away to schedule your preliminary consultation.