Columbia Academic Calendar
Does Columbia Use Semesters Or Quarters?
Does Columbia use semesters or quarters? The Columbia academic calendar consists of fall and spring semesters, 15 weeks long per term, and a summer session. Although a class's term is typically 15 weeks long, some subjects may only be taught for three to eight weeks. More frequently than regular 15-week courses, such intensive parts meet. There are classes scheduled throughout the day, in the evening, and on Saturdays.
Fall Term in 2022–2023 Academic Year
| | |
| --- | --- |
| Admissions application opens | October 1, 2022 |
| Schedule for online class is available | April 11, 2022 |
| Deadline for students to drop or change sections of their Core classes | April 25, 2022 |
| Appointments available on connectColumbia | April 29, 2022 |
| Priority registration begins | May 9, 2022 |
| Open registration starts | June 6, 2022 |
| Application period for Fall 2022 graduation begins | August 1, 2022 |
| Start of fall term | August 29, 2022 |
| Last day to add/drop full-term classes (without a withdrawal). Refund deadline for full-term classes | September 11, 2022 |
| Labor Day | September 5, 2022 |
| Census date for full-term classes | September 12, 2022 |
| Last day to file Pass/No Pass | September 29, 2022 |
| Last day to drop with a "W" or withdrawal | November 17, 2022 |
| Veterans Day | November 11, 2022 |
| Application period for Fall 2022 graduation ends | November 11, 2022 |
| Thanksgiving holiday | November 24-25, 2022 |
| Non-Instructional Day | November 26-27, 2022 |
| Finals week | December 12-17, 2022 |
| End of fall term | December 17, 2022 |
Spring Term in 2022–2023 Academic Year
| | |
| --- | --- |
| Admissions Application opens | June 1, 2022 |
| Schedule for online class is available | September 26, 2022 |
| Deadline for students to drop or change sections of their Core classes | October 10, 2022 |
| Priority Registration Date and appointment available on connectColumbia for continuing and new students | October 17, 2022 |
| Priority Registration period begins | Oct. 24 – Nov. 18, 2022 |
| Open Registration period starts | Nov. 21, 2022 – Jan. 8, 2023 |
| Drop for non-payment: Before this date, financial aid must be finished, the debt paid off, or a payment plan established. | January 5, 2023 |
| Start of spring term | January 9, 2023 |
| Last day to add/drop full-term classes (without a withdrawal). Refund deadline for full-term classes | January 22, 2023 |
| Martin Luther King Jr. Holiday | January 16, 2023 |
| Census date for full-term classes | January 23, 2023 |
| Last day to file Pass/No Pass | February 11, 2023 |
| Lincoln Holiday | February 17, 2023 |
| Non-Instructional Days | February 18 – February 19, 2023 |
| Washington Holiday | February 20, 2023 |
| Application period for Spring 2023 graduation ends | March 31, 2023 |
| Last day to drop with a "W" or withdrawal | April 3, 2023 |
| Finals week | April 24 – April 29, 2023 |
| Commencement Ceremony | April 28, 2023 |
| End of spring term | April 29, 2023 |
How many classes can you take in a semester at Columbia?
If you are interested to get into Columbia, you might ask "How many classes can you take in a semester at Columbia?" To receive the Columbia College B.A. degree, each student must complete 124 points of academic credit. Students will need to finish an average of 15.5 credits per semester, or 4 to 5 academic courses (each requiring 3 or more credits), to accomplish this number of credits throughout 8 semesters. An academic program with 12–18 points per semester is a full-time course load.
All Columbia College students must be enrolled full-time, which necessitates that they register for a minimum of 12 credit hours per term in the Columbia academic calendar.
Part-time enrollment is not permitted for Columbia College students, and those who have not registered for at least 12 points of credit by the end of the Change of Program period may be dismissed from the institution.
Students in their final term who need fewer than 12 credits to finish their degree requirements may petition the Committee on Academic Standing to register for fewer than 12 credits and should speak with their advising deans at the Berick Center for Student Advising. Even if they are permitted to enroll in fewer than 12 credits, they will still be regarded as full-time Columbia College students and be liable for all applicable tuition and fees.
Unless they request and are granted permission to do so by the Committee on Points in the Berick Center for Student Advising, students may not enroll in more than 18 points of credit. First-year students and new transfer students in their first semester at Columbia are not permitted to request permission to enroll for more than 18 points.
Guidelines for Graduate Students' Academic Load
Each eight-week session is limited to six graduate credit hours for each student. More than six graduate hours per session can only be taken by students with the Dean of their School's authorization. The 16-week length of a semester in the Columbia academic calendar is used to calculate enrollment status, which includes all the credits earned during that time.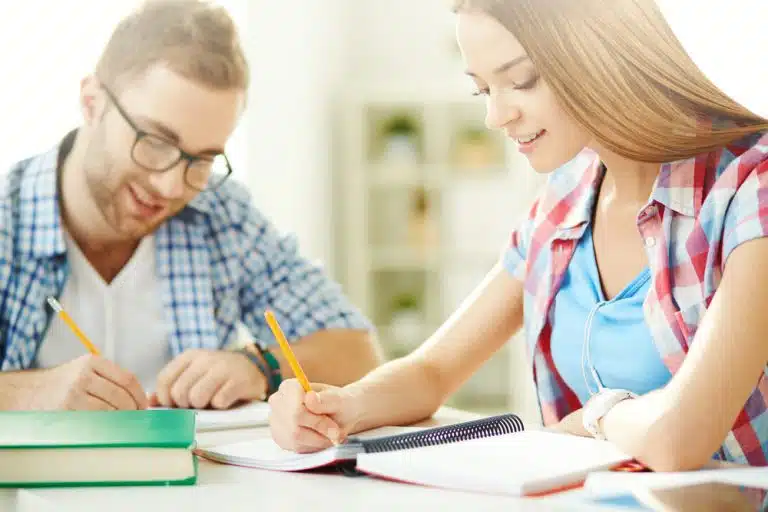 Graduate student enrollment status is indicated by:
| | |
| --- | --- |
| Load | Credit hours per semester |
| Full-time | 6 graduate credit hours each semester |
| Half-time | 3-5.9 graduate credit hours each semester |
| Less than Half-time | Less than 3 graduate credit hours each semester |
For each 16-week semester, MAT post-baccalaureate students may enroll in up to 18 semester hours of coursework (not to exceed six hours of graduate coursework in any eight-week session). Students must request permission from the department chair before enrolling in a course from a department other than the one they were admitted to.
What Is the Application Deadline For Columbia?
Apply for Early Decision if Columbia is your top choice and you are prepared to make a legally binding commitment to attend if accepted. Now, what is the application deadline for Columbia?
To utilize the Early Decision option:
Before November 1, submit a first-year application.
Submit an Early Decision agreement that has been signed.
If applicable, finish all standardized testing before the November test date.
The Early Decision agreement must be completed on the Common Application website by applicants submitting the Common Application. After submitting their application, Coalition and QuestBridge applicants will discover the Early Decision agreement on their applicant status page.
At the time of admission, students who have additionally applied for financial help will be given an estimated financial aid package. Students can apply for the same financial aid regardless of whether they are accepted through our Regular Decision or Early Decision program.
Here are significant dates in the Columbia academic calendar for Early Decision or Regular Decision admissions:
November 1
Early Decision applications must be submitted by November 1
QuestBridge National College Match hopefuls must complete their application by November 1.
November 15
The deadline for early decision financial aid applications is November 15th.
Mid-December
Early Decision applicants receive online notifications of admissions and financial aid decisions.
January 1
Applications for Regular Decision must be submitted by January 1st.
Early January
Deadline for Early Decision responses
February 15
The deadline for Regular Decision financial aid applications is February 15.
Early April
Regular Decision applicants receive online notifications of admissions and financial aid decisions.
May 2
The regular decision response deadline is May 2.
May 15
The deadline for requests to defer enrollment is May 15.
Late June
For entering students, the final transcript is expected in late June.
What Are the Big Social Events At Columbia?
Columbia academic calendar is filled with traditions molded by the institution's history, the city, and the students, who inject the Columbia community with vitality and viewpoints from all over the world. So, what are the big social events at Columbia? Here are just a few of the one-of-a-kind experiences that are in store for you.
Through the Gates
Every year, as part of the New Student Orientation Program (NSOP), faculty, staff, and administrators sing the Columbia fight song to welcome freshmen students as they approach the 116th Street entrance to Columbia University.
Latinx Heritage Month
The Latino Heritage Month committee closely collaborates with Columbia students and the local community to address issues affecting Latinos and Latin Americans on Columbia's campus, domestically and abroad. Throughout September, students can take part in film screenings, talks, performances, and networking events.
Residence Hall Leadership Organization Send Off
Each fall on the South Lawn, undergraduates from Columbia College, Columbia Engineering, and Barnard College gather for the RHLO Send Off, which includes activities, carnival-style food, and even some inflatables.
Homecoming
A football game between the Lions and an Ivy League foe is the highlight of Homecoming, an annual event that draws thousands of Columbia alums from around the globe back to Morningside Heights.
President's Annual Fun Run
This 5K fun run, which is a component of the Homecoming celebrations each year, attracts hundreds of students, faculty members, and employees for a stunning early-morning run from College Walk, past Riverside Park alongside the Hudson River, down to 96th Street, and back.
Night Market
The Chinese Students Club celebrates the magical ambiance and distinctive traditions of autumn festivals by transforming Low Steps into the well-known Night Markets of China and Taiwan with two enormous tents and hundreds of lights. The program features concerts and club-run booths that are patterned after famous street markets where people may meander slowly, shop, and eat delectable delicacies.
Native American Heritage Month
During the month of November, which honors the great political, cultural, and historical achievements of Native Americans, Columbia University offers programming on American Indian, Native American, and Indigenous concerns. Additionally, Columbia celebrates Indigenous Peoples Day in October, and the Native American Council of Columbia University hosts the annual Powwow every spring.
Thanksgiving at John Jay
Every year in the Columbia academic calendar, before the holiday break, 1,000 students attend a Thanksgiving meal hosted by Columbia Dining to celebrate and give thanks with their Columbia family. In John Jay Dining Hall, a classic turkey dinner with all the fixings is served family-style. There is vegan, vegetarian, halal, and kosher options on the menu as well.
Tree Lighting and Yule Log Ceremony
Meet at the Sundial for hot cocoa and a cappella music just before finals week in early December before the countdown to the illumination of the trees along College Walk. Enjoy burning the Yule Log, one of Columbia's oldest customs, after that.
A group of students costumed as Continental Army troops carry the log from the Sundial to the lounge of John Jay Hall during a ritual that predates the American Revolutionary War. There, readings, music, and toasts are made to honor the warmth and spirit of the season.
Black History Month
Black History Month, which takes place every February at Columbia University, honors the significant cultural, historical, and political contributions of the Black Diaspora. The month's events include an opening reception, fashion show, semi-formal, talent showcase, panel discussions, movie screenings, art exhibits, and more. They are advised and supervised by Multicultural Affairs.
Holi – The Festival of Colors
The Hindu Students Organization (HSO) at Columbia holds a Holi festival every spring. Hindus celebrate Holi, also known as the Festival of Colors, to signal the end of winter and the start of spring. Traditionally, people celebrate by dousing one another in colorful powder. At the most recent celebration, which included students of all faiths, HSO provided 1,500 pounds of paint.
Surf, Turf & Earth
With the end of the academic year fast approaching, Columbia's top-rated Dining Services goes all out for Surf, Turf & Earth, serving up lobster tails, sirloin, and literally boats worth of shrimp. It is suggested that students arrive hungry!
Asian Pacific American History Month
The annual commemoration of Asian Pacific American History Month at Columbia University aims to increase knowledge of Asian Pacific American concerns and history among the university's student body. A variety of Asian Pacific American artists, activists, professionals, scholars, and more are featured in programming throughout April.
Bacchanal
The yearly day-long festival, which offers the community a chance to let off some steam before spring finals, features performances by top musical performers including AlunaGeorge, The Chainsmokers, Ty Dolla $ign, and Columbia alumni Vampire Weekend.
Powwow
Through dance, song, and social interaction, this yearly event brings together Indigenous communities and their friends and allies to celebrate and commemorate their identities.
Class Days and Commencement
In the Columbia academic calendar, each May is marked for class day ceremonies. As students walk the stage to collect their class pin, their names are read aloud. Students receive honors and awards related to student life, academics, and alumni
The university-wide ceremony known as commencement honors graduates from all of Columbia's schools and affiliates. The ceremony starts with the academic parade and involves the conferring of degrees collectively by school, the President's address to graduates, and the awarding of honorary degrees.
What Is It Like Being At Columbia?
Columbia academic calendar was discussed earlier, presenting the deadlines and important dates students must bear in mind. Now, on to the next query "What is it like being at Columbia?" The Columbia community is unlike any other, with undergraduates just starting out on a bright academic path and cutting-edge academics who are leaders in their disciplines. Each person contributes unique skills, viewpoints, and interests that help create a unique intellectual and social environment.
Academics
The university provides an excellent and wide range of academic programs. Three undergraduate institutions, thirteen graduate and professional schools, a renowned medical facility, four affiliated colleges and seminaries, 25 libraries, and more than 100 research institutes and centers are among them.
Student Clubs and Activities
The Columbia community finds inspiration in a city, a neighborhood, and a campus brimming with possibilities. More than 500 student groups and organizations, from intramural sports and philosophical journals to investing clubs and culinary societies, will inspire you and give you access to their enthusiasm and ideas. You can definitely pursue your passions at Columbia.
Athletics
Columbia, a founding member of the Ivy League, offers 40+ club sports and intramurals in addition to 31 NCAA Division I varsity teams. Numerous Olympic medalists began their careers there, and since 2007, we have celebrated 15 Ivy League Championships there. It is a remarkable program and culture that is based on perseverance, camaraderie, and an unwavering desire to succeed.
Students' Well-Being
In order to foster a supportive environment for undergraduates, Columbia University is committed to cultivating a campus culture that values and encourages each person's wellbeing. Columbia provides comprehensive services through its Live Well | Learn Well initiative that are focused on crucial facets of your entire wellbeing, including your mental, physical, relational, career, financial, emotional, and spiritual health.
Housing
Housing for undergrads at Columbia is assured for the entire four years. Majority of undergraduate students reside on campus, and freshmen students are obligated to do so. The housing options at Columbia University range from apartment-style living to corridor-style living, from resident halls in the center of the main quad to those on quiet side streets within a five-minute walk from the school center.
Location
A vibrant residential area, Morningside Heights is home to a variety of eateries, cafes, stores, and hangouts. The Hudson River is only a few yards away, and Central Park, Morningside Park, and Riverside Park surround it. All of New York City's amenities are just a short bike, bus, or subway ride away.
This is a city of exploration, and almost every metro stop is brimming with opportunity. You might spend a lifetime exploring all the museums, theaters, galleries, restaurants, street sellers, cafes, clubs, and performance spaces found here. In New York, there are fresh viewpoints and opportunities to constantly change who you are available every day.
One of the most prestigious universities in the Ivy League in the United States is Columbia University. The National Universities section of the Best Colleges ranking for 2022–2023 places Columbia University at #18. This prestige makes Columbia University a very selective institution. Out of 60,551 applicants Columbia received during a recent admissions cycle were accepted, only 3.9% were accepted.
If Columbia is your top choice and you can submit an outstanding application on time, Early Decision might be a better fit for you. Regular Decision is the best option if you need more time or wish to apply to the ED program at another college. Just make sure to take note of the Columbia academic calendar to not miss the deadlines and seek professional help from experts like AdmissionSight. Our goal is to assist students through the tough college admissions to prestigious universities in the US. Contact AdmissionSight now and schedule your initial consultation.