Columbia Campus Tour
Columbia University is home to a surprisingly secluded and traditional college campus, complete with green quads and eye-catching architecture, despite its location in the heart of Manhattan, which is known for its hectic pace and towering skyscrapers. A trip to Morningside Heights will allow you to interact with a vibrant and diverse community, as well as take you on a Columbia campus tour like no other. You have the option of immersing yourself in the sights and sounds of New York City, or you can explore new locations without having to leave the comfort of your own home. Either way, the choice is yours.
Is the Columbia campus open to the public?
Is it possible for visitors to walk around the Columbia campus? The campus at Columbia is open to the public, and you are free to roam around and investigate the surrounding green spaces at your own pace.
The procedure for making a reservation for a guided tour differs from one type of tour to another, and this difference is dependent on the type of tour that you would like to take. At the Columbia Visitors Center in Low Library, which is the large dome-shaped building to the north of College Walk in the center of campus, visitors can check in for campus tours. No matter the weather, tours will take place, so be sure to dress appropriately.
Please find further down this page more specific information regarding your choices.
COVID-19 Precautions
Vaccine cards issued by the Centers for Disease Control and Prevention (CDC), the New York State Excelsior Pass, comparable vaccination records from other states, the NYC COVID Safe app, and other official records of vaccination, as well as photographs of such documentation, are all valid forms of proof. The school will take into consideration any documentation of a vaccination that has been approved by the World Health Organization.
During the Columbia campus tour, attendees are strongly encouraged to wear masks.
Prospective undergraduate tours
The Undergraduate Admissions Campus Tours will once again be open to various indoor locations. All visitors interested in Undergraduate Admissions are required to attest that they have received a vaccination against COVID-19 and bring evidence of having completed a primary vaccination series with them on their tour of the Columbia campus.
Guided historical tour
Participate in this tour to gain a deeper understanding of the history, architecture, and sculpture of Columbia University and the campus located in Morningside Heights. You will walk away from the tour with a deeper understanding of the school's long and illustrious history, regardless of whether you are a New York City history enthusiast or are just coming to campus for the first time.
Middle school and elementary school group tours
Are you going to be on campus with a group of students who are in grades younger than ninth? You should take this particular tour! This 45-minute interactive tour is designed specifically for younger guests and provides an introduction to college and campus life through the use of interesting facts and fresh points of view.
Self-guided campus tours
Are you going to the university on the weekend? Have you already missed the historical tour with a guide? There is still the opportunity to tour the campus through the eyes of a knowledgeable guide.
Group sessions
You can request a student-led information session for groups of 10 or more that will educate prospective students on college access in general and offer the opportunity to discuss their specific experiences as Columbia students. The purpose of this visit is to provide community-based organizations and secondary schools with the opportunity to gain a deeper understanding of the steps involved in the college application process.
Does Columbia have a virtual tour?
Is there a virtual tour available for Columbia? The people who make up the Columbia community come from all over the world. Although you may enjoy an in-person Columbia campus tour, traveling to New York City can be quite an ordeal.
Because of this, the institution has developed a collection of virtual visit experiences to give students an insight into what it is like to be on campus in person, despite where in the world they may be. You will find the answers to all of your questions by speaking directly with current students, experiencing the energy of the campus, and getting a feel for the community that you may one-day call home while visiting the school.
Information sessions
Discover more about Columbia College and The Fu Foundation School of Engineering and Applied Science by speaking with an admissions officer and an undergraduate student who is currently enrolled there.
Make the most of this opportunity to delve deeper into the academic and student life experiences offered at Columbia, in addition to the process of applying for admissions. There are opportunities for questions from the audience during both the Virtual Information Sessions and the Introduction to Columbia Engineering sessions that are currently available.
Student panels
The Virtual Student Panels are a great way to understand the experiences of different communities at Columbia, straight from the students who are a part of those communities right now. These panels take place once a month.
The first-generation and/or low-income community, Columbians hailing from international backgrounds, and students from rural areas and small towns are some of the communities that will be represented on the various panels, each of which will have a designated theme. Students currently enrolled at Columbia College and Columbia Engineering will discuss their journeys to Morningside Heights and their experiences at the university through a series of prepared questions and answers before opening the floor to questions from the audience.
Live Q&A sessions
Stop by if you have any inquiries about the application process or financial aid, or join us for casual conversations with students currently enrolled at Columbia. Every Friday, there are opportunities for students to participate in Virtual Student Q&A Chats and Virtual Admissions Officer Drop-in Hours.
Participate in lively conversations with students from Columbia College and Columbia Engineering as they debate a new topic every week. Topics range from student life to academics to New York City. Stop by our office for a few minutes to speak with an admissions officer if you need assistance navigating the application process for a college or university.
Filming of information sessions and Columbia Campus Tours is not permitted as it is against the policy of the university. Guests who do not adhere to this policy will be requested to delete any recordings that were made without authorization.
How long is the Columbia campus tour?
How much time do you need to see everything in Columbia? The Columbia campus tours take up to one hour to complete. Every tour is led by current undergraduate students at Columbia who are active participants in the university's Undergraduate Recruitment Committee.
The tours provide a general overview of academics and student life at both Columbia College and Columbia Engineering. They also feature the personal anecdotes and experiences of the tour guide as a member of the undergraduate community at Columbia.
Check the events listed on the school's calendar to become familiar with the available campus tour options.
What can you see at Columbia University?
What kinds of things are there to see at Columbia University? New York City is home to the Ivy League institution that is known as Columbia University. It can be found in Morningside Heights, which is situated on the Upper West Side of Manhattan. Continue reading for a list of places you shouldn't miss on your tour of the Columbia campus.
Butler Library
The Butler Library at Columbia University is not only one of the campus's most substantial structures but also the single-most extensive library on the Columbia University campus, with over 2 million volumes.
Butler Library was designed by James Gamble Rogers and constructed between 1931 and 1934. Edward Harkness, a donor to Yale's residential college system and Harvard's houses, provided the funding for the establishment of the brand-new library. Nicholas Murray Butler, who served as president of Columbia University from 1902 until 1945, had hoped to expand the Low Memorial Library.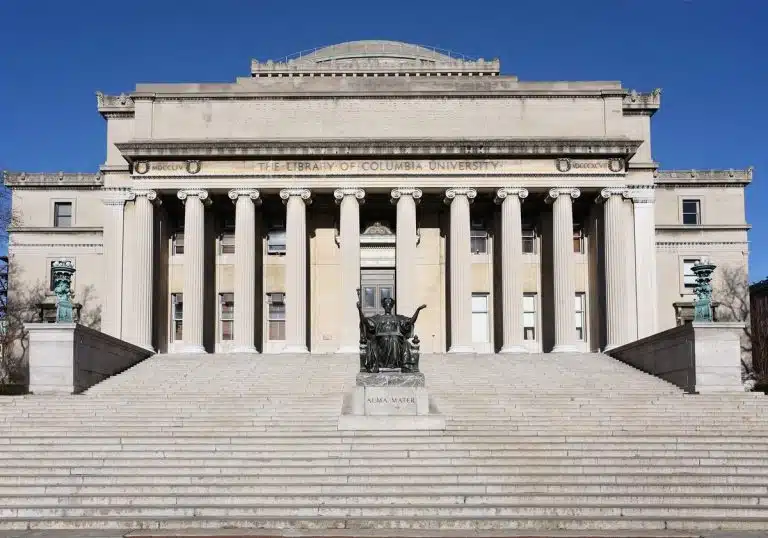 Butler Library is mentioned in several books and screenplays. It plays a part in the novel "Invisible" written by Paul Auster in 2009. The main protagonist, Adam Walker, works as a page in the stacks at one point.
John Jay Dining Hall
A must-visit place during the Columbia campus tour is the John Jay Dining Hall. Columbia University's John Jay Dining Hall was officially opened in 1929. The dining hall was given its name in honor of John Jay, who was the first Chief Justice of the United States. Paneled walls, arched windows, and pendulous chandeliers all continue to evoke the building's historical past.
Low Memorial Library
The Low Memorial Library can trace its beginnings back to the year 1895. The current president of Columbia University, Seth Low, provided his funding for the construction of the library. The library was given his father's name, Abiel Abbott Low, who was a successful businessman.
The Low Memorial Library has evolved into something of a symbol and is now one of the most prominent aspects of the university. On the steps leading up to the library, students frequently congregate. Both celebrations and protests have made use of this space at some point.
Charles Follen McKim was the architect who designed the library. It was designed in the neoclassical architectural style, taking its inspiration from the Pantheon.
Alma Mater Sculpture
On the Morningside Heights campus of Columbia University in Manhattan, New York City, there is a bronze sculpture called "Alma Mater." It was created by Daniel Chester French and can be found on the steps that lead to the Low Memorial Library. It is a personification of the traditional image of the university as a "nourishing mother," also known as an alma mater. It is one of the highlights of the Columbia campus tour.
A college superstition states that the student who is the first member of the incoming class to find the owl, which is a symbol of knowledge and learning, is destined to become the valedictorian of their graduating class. The owl is hidden in the folds of Alma Mater's cloak near her left leg. There was a time when the urban legend at Columbia University stated that any student who found the owl on his very first attempt would marry a student from Barnard.
St. Paul's Chapel (Columbia University)
St. Paul's Chapel is an Episcopal church that can be found on the campus of Columbia University in Manhattan. It was constructed between 1903 and 1907 and was designed by I. N. Phelps Stokes, who worked for the architectural firm Howells & Stokes.
In remembrance of their parents, Olivia Egleston Phelps Stokes and Caroline Phelps Stokes, the sisters of the philanthropist Anson Phelps Stokes, gave the chapel as a gift. Their contribution came with the stipulation that their nephew, I. N. Phelps Stokes, who had written a book called The Iconography of Manhattan Island, would be in charge of designing the structure.
Both the Eyewitness Guide to New York and the AIA Guide to New York City refer to St. Paul's as "Columbia's most spectacular building." Additionally, the AIA Guide to New York City calls St. Paul's "the best of all Columbia's buildings." On September 20, 1966, it was given the honor of being named a New York City landmark.
Avery Hall
The Graduate School of Architecture, Planning, and Preservation at Columbia University are located in Avery Hall. This school is also referred to by its abbreviated name, GSAPP. It is widely acknowledged as being among the most important and prestigious educational institutions devoted to architecture anywhere in the world – a must-visit place during your Columbia campus tour.
Additionally, it is the location of a Master of Science degree program that is highly regarded in the fields of advanced architectural design, historic preservation, real estate development, urban design, and urban planning.
The Avery Architectural and Fine Arts Library is one of the resources that are available to students here. It is the most extensive collection of architectural books in the entire world.
Henry Ogden Avery was a prominent architect in New York City. He was a friend of William Robert Ware, who in 1881 became the first professor of architecture at Columbia University. The Avery Library was named after Henry Ogden Avery.
Columbia Business School (Uris Hall)
The business program at Columbia University is known as Columbia Business School, or CBS for short. One of the oldest business schools in the world, Columbia Business School, was founded in 1916, making it one of the oldest business schools in the world.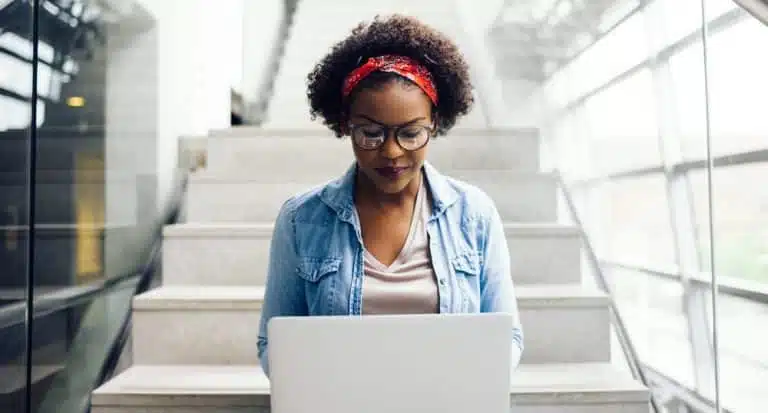 Uris Hall, which is located in the heart of the Morningside Heights campus of Columbia University, serves as the primary location for the Columbia Business School. The sculpture known as "The Curl" can be found in the plaza in front of the building.
The sculpture known as "Curl" was added to the Columbia University campus in 1968, located south of Uris Hall. It is the first large-scale commission that the artist Clement Meadmore, who was born in Australia, has successfully completed. It is composed of a twisting form that keeps its square section even as it rolls and torques through a series of curves. The black abstract shape is over 13 feet tall at its highest point and 30 feet long. It stands in stark contrast to the formal geometry of the buildings that surround it.
Pupin Hall
The physics and astronomy departments of Columbia University in New York City are located in the Pupin Physics Laboratories, also referred to as Pupin Hall. While taking the Columbia campus tour, one of the best things to look forward to is Pupin Hall. In 1965, Pupin was designated as a National Historic Landmark due to its connection with experiments that were conducted about the splitting of the atom, which was ultimately accomplished in connection with the Manhattan Project.
The Physics Department, which had previously been located in Fayerweather Hall, was relocated to its current home in Pupin Hall, which was constructed between 1925 and 1927.
On top of Pupin is where you'll find the Rutherfurd Observatory. People from all over the Tri-State area who are interested in observing with an optical telescope are welcome to attend the Public Observing Nights that are hosted by the Astronomy Department on a bimonthly basis.
Dodge Fitness Center
The Marcellus Hartley Dodge Physical Fitness Center, which is more commonly referred to as simply the Dodge Fitness Center, is the primary facility for recreational activities at Columbia University. The fact that this fitness center is situated entirely below ground sets it apart from others of its kind.
The term "fitness center" refers to a complex that houses multiple distinct facilities. The Francis S. Levien Gymnasium can accommodate basketball, soccer, and volleyball with its various court configurations.
Students enrolled at either Columbia or Barnard have access to this particular fitness center. This guarantees that every student will have a risk-free time when participating in activities such as working out in the gym, going swimming, or engaging in a friendly game of basketball.
Teachers College
Teachers College, part of Columbia University, is a prestigious graduate institution in New York City that focuses on education, health, and psychology. It was established in 1887, and ever since its affiliation with Columbia University in 1898, it has been one of the official faculties, as well as the Department of Education, of that institution.
In the United States, Teacher's College is both the oldest and largest graduate school dedicated to the study of education. It must be on your list of places to visit during your Columbia campus tour.
In addition, Teachers College offers a comprehensive range of degrees in applied psychology, including one of the most prestigious programs in organizational psychology in the United States.
Barnard College
New York City is home to the prestigious liberal arts institution for women only that is Barnard College. It was established in 1889 by Annie Nathan Meyer as a reaction to Columbia University's policy of not allowing female students to enroll, and it is named after Frederick Barnard, who served as Columbia's 10th president.
The college is part of Columbia University, but it operates under its own legal and financial umbrella. Students at Barnard receive a diploma that is signed by both the presidents of Barnard and Columbia, in addition to sharing classes, clubs, fraternities and sororities, athletic teams, buildings, and other aspects of their academic experience with Columbia students.
Students' Hall, which has since been renamed Barnard Hall, is a historically significant educational structure that can be found on the grounds of Barnard College in Morningside Heights, New York. In 1916, Arnold W. Brunner and Buchman & Fox were the architects who designed it, and it was used to house classrooms. It has four stories on top of a raised basement and is constructed out of dark red brick with details in white limestone and terra cotta.
Riverside Park
Riverside Park is one location to visit during your Columbia campus tour. As a result of its proximity to Columbia University's campus, the park is quite popular among the student body there. In the year 1874, Frederick Law Olmstead was the one responsible for its design. Over the years, a variety of architects contributed to the improvement and restoration of the park.
A waterfront walkway, several winding pedestrian paths, and a bicycle trail can be found in Riverside Park. The park is home to several memorials and statues, some of which include the Eleanor Roosevelt monument, the Joan of Arc memorial, Grant's Tomb, and the Firemen's Memorial.
General Grant National Memorial
Grant's Tomb, also known as the General Grant National Memorial, is the final resting place of former United States President Ulysses S. Grant and his wife, Julia Grant. Grant served as the 18th President of the United States. The mausoleum is a traditional one with a dome, and it can be found in the Morningside Heights neighborhood of Upper Manhattan in the city of New York.
The public is welcome to visit Grant's Tomb on Wednesdays, Thursdays, Fridays, and Saturdays. In addition to being a national monument since it was established in 1958, Grant's Tomb was included on the National Register of Historic Places in 1966 and was given the status of an official New York City landmark in 1975.
Riverside Church
Near Columbia University and directly across from Grant's Tomb is where you'll find Riverside Church. Henry Emerson Fosdick, a Presbyterian minister, and John Rockefeller, a business magnate, are credited with the founding of the interdenominational church, which is a congregation of both Baptists and Congregationalists.
Worship services are held on Sunday mornings and Wednesday evenings, and guests from other countries are encouraged to attend. In addition to that, they might wander the grounds or go on tours of the facility. The Art & History Tour at Riverside Church is available to visitors in addition to the Tower Tour. This tour focuses on the church's nave, chapel, stained glass windows, and paintings.
The Columbia campus tour may be one of the things that pique your interest in attending the university. One of the eight elite colleges that make up the Ivy League, Columbia University is widely regarded as one of the world's best universities. You will require aid from college admissions professionals like AdmissionSight if your objective is to be admitted to Columbia.
We at AdmissionSight have more than ten years of experience helping students navigate the challenging admissions process so they can enroll in the best colleges in the world. Feel free to schedule a consultation session today.