Columbia Curriculum
What type of curriculum does Columbia have?
What kind of curriculum does Columbia provide? Columbia University's undergraduate program is liberal arts-based, with a core curriculum that includes the humanities, social sciences, natural sciences, and mathematics.
The core curriculum is intended to give students a wide education while also encouraging critical thinking, creativity, and intellectual curiosity.
Undergraduate students are required to complete a major in their chosen field of study in addition to the core curriculum, with over 80 majors to choose from, including computer science, economics, history, psychology, and many others.
Moreso, Columbia University provides a diverse range of graduate degrees in fields such as business, journalism, law, public health, and the arts.
The graduate curriculum is intended to give students advanced knowledge and abilities in their chosen profession, and it includes courses and experiential learning experiences that will prepare them for job success.
What are the academic requirements to attend Columbia?
What are the academic prerequisites for attending Columbia? The Core Curriculum has been the defining feature of a Columbia education for more than a century. It is a collaborative learning experience that fosters community-wide dialogue and deliberate contemplation on landmark literature, current concerns, and humanity's most vexing questions.
One of the Core's distinguishing aspects is that it is intended to cross disciplines. It teaches key ideas and theories from literature, philosophy, history, science, and the arts, eliciting your interest, contemplation, and critique while engaging you in dialogue with others.
Most Core classes will engage you with fundamental works that contain some of the most significant thoughts, pictures, and sounds ever created, from Homer to Toni Morrison, Plato to Gandhi, Raphael to Andy Warhol, and Gregorian Chant composers to Kaija Saariaho.
You will wrestle with the joys and challenges of being human as you jointly explore what these works mean to you as individuals.
The core curriculum is intended to give students a wide education while also challenging them to think critically, creatively, and thoroughly about a variety of important subjects.
The Columbia curriculum includes the following courses:
Art Humanities
Since 1947, Art Humanities, also known as Humanities UN1121: Masterpieces of Western Art, has been a degree requirement for all College students and an essential component of the Core Curriculum.
It is not a historical survey but rather an analytical study of a small number of monuments and artists that teaches students how to look at, think about, and analyze the visual arts.
Classes include a maximum of 22 students, are discussion-based, and make considerable use of New York City via field trips to museums, buildings, and landmarks.
Contemporary Civilization
Founded in 1919 as a course on War and Peace Issues, the central purpose of Contemporary Civilization is to introduce students to various issues concerning the kinds of communities that human beings construct for themselves, as well as the values that inform and define such communities. The course is intended to prepare students to become active and informed citizens.
While the readings in this one-year course vary, the variables that contribute to text adoption always include historical significance, the presentation of ideas of lasting value, and the demonstrated ability of a text to inspire good conversation.
Frontiers of Science
Frontiers of Science is a one-semester course that incorporates modern science within the Columbia curriculum.
Its purpose is to get students thinking about their surroundings and how science may help us answer questions about nature and ourselves.
The course focuses on the scientific approach to inquiry's similarities as demonstrated by four areas of active study and discoveries.
Leading scientists offer up to three lectures in each of the four modules on Mondays throughout the semester.
Throughout the week, senior academics and Columbia Science Fellows lead seminars to discuss the lecture and related readings, engage in in-class activities, and debate the significance of the most recent scientific discoveries.
Literature Humanities
For seventy-five years, Literature Humanities (formerly Humanities A) has been part of Columbia College's Core Curriculum.
Homer's The Iliad, Aeschylus' Oresteia, and Dante's Inferno are among the works that have never been removed from the required reading list.
Music Humanities
Music Humanities has been studying the various forms of the Western musical imagination in art music since 1947, through works studied in their historical and cultural contexts.
The course's specific goals are to awaken and encourage active, critical, and comparative listening practices, to provide tools for responding verbally to a variety of musical idioms, and to foster engagement with debates about the character and purposes of music that have preoccupied composers and musical thinkers since antiquity.
Music Humanities, like Art Humanities, evolved from the optional music and fine arts requirement in Humanities B in 1937.
Undergraduate Writing Program
The Undergraduate Writing Program ENGL CC/GS1010: University Writing is a one-semester program meant to prepare students for university intellectual life by educating them to be more capable and independent academic readers and writers.
The course stresses mental habits and skills that help students develop critical thinking, argumentation, revision, teamwork, metacognition, and research abilities.
Students read and discuss articles from various subjects, do regular informal reading and writing exercises, create several lengthier essays, and develop their own research-based projects.
Is Columbia's curriculum flexible?
Is the Columbia curriculum adaptable? The Columbia curriculum is widely regarded as flexible, allowing options for students to personalize their education to their interests and aspirations.
The core curriculum provides a strong foundation in a number of areas for undergraduate students, but students can also choose from a large range of elective courses to design a personalized program of study.
Interdisciplinary programs, dual degree programs, and study abroad programs are also available at the university, allowing students to pursue their interests while gaining a worldwide perspective.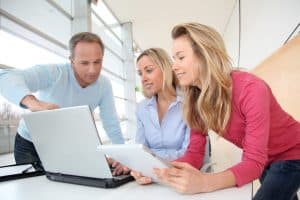 The curriculum is also flexible for graduate students, with a large selection of programs and courses to choose from.
Many graduate programs also offer specialized or interdisciplinary study options, allowing students to tailor their education to their individual requirements and interests.
In general, the Columbia curriculum is designed to be adaptable and responsive to individual student's needs, while simultaneously offering a solid foundation in the essential information and abilities required to excel in their chosen disciplines.
The institution encourages students to take advantage of the numerous options accessible to them in order to construct a tailored and well-rounded education.
Is Columbia's curriculum hard?
Is Columbia's curriculum difficult? The curriculum at Columbia University is regarded as rigorous; however, the level of difficulty varies depending on the program of study and the particular student.
The university is well-known for its tough academic standards, and the curriculum is designed to challenge students to their limits while also assisting them in developing critical thinking, problem-solving, and communication skills.
The core curriculum, in particular, is intended to challenge students while also providing a wide education in the arts, humanities, and sciences.
However, the difficulty can also be determined by the student's background, preparation, and personal motivation.
Well-prepared, motivated, and dedicated students will generally find the curriculum demanding but manageable, whereas students who struggle with the topic will likely find the curriculum more difficult.
Finally, the difficulty level of Columbia's curriculum is relative and determined by the individual student's talents and priorities.
Regardless of the curriculum's difficulty level, the university is committed to assisting students and providing them with the resources and guidance they require to succeed.
In conclusion, the Columbia curriculum is designed to challenge and excite students, preparing them for success in their chosen industries.
Whether you're an undergraduate or a graduate student, you'll be able to study a variety of courses, work on real-world projects, and obtain the information and skills you need to thrive in your profession. Columbia is the place to attend if you want a tough and well-rounded education.
We at AdmissionSight take a one-of-a-kind approach to assist students. We collaborate with you to strengthen your application in terms of both content and presentation, helping you land that acceptance letter. In all that we do, we pay close attention to the smallest of details and use the right strategy to help you achieve your goals. Contact us to book your initial appointment.