Columbia Dorm Room
Where Do Most Students Live At Columbia?
Where do most students live at Columbia? At Columbia University, 90% of enrolled students reside on campus and all four years of undergraduate housing are guaranteed. Residential life at Columbia is highly enticing due to the depth of variety and flexibility in living alternatives including the Columbia dorm room. Traditional corridor and suite-style residence halls are in the center of campus, and nearby are apartment buildings, townhouses, duplexes, and traditional New York brownstones.
Freshmen Students
One of the five first-year residence hall communities, each with its own distinctive features and styles, will serve as your home away from home while you are a student. You will have a lovely place to live in one of the most fascinating cities in the world, in addition to a built-in network of friends, mentors, and support.
The Southfield area of campus, the hub of undergraduate life at Columbia, houses all first-year students. These residence halls provide easy access to the Columbia community due to their proximity to Butler Library, Alfred Lerner Hall, John Jay Dining Hall, JJ's Place, and Columbia Health.
First-year students have a choice of five different living options: Carman Hall, Furnald Hall, Hartley Hall, John Jay Hall, and Wallach Hall. Every hall offers its own mix of features and advantages, from corridor-style singles Columbia dorm rooms in residences to shared doubles with an adjacent bathroom.
Sophomores and Upper-Class Students
Your options get even more varied after your first year, and one of them is the chance to apply to Special Interest Communities. In addition to providing sophomores, juniors, and seniors with a way to explore and immerse themselves in one of their passions, these distinctive residences—Jazz House, Wellness House, Writers House, and several others—also provide opportunities for students to connect with relevant faculty, administrators, alumni, and community leaders.
Off-Campus Housing
There are 150 buildings at Columbia Residential that house the university's more than 8,000 academic, staff, postdoc, graduate, and some undergraduate residents. Except for one building in the Riverdale neighborhood of the Bronx, most of the housing in Columbia Residential is located close to the Morningside campus's famed entrance on 116th Street and Broadway in the Morningside Heights and Manhattanville neighborhood.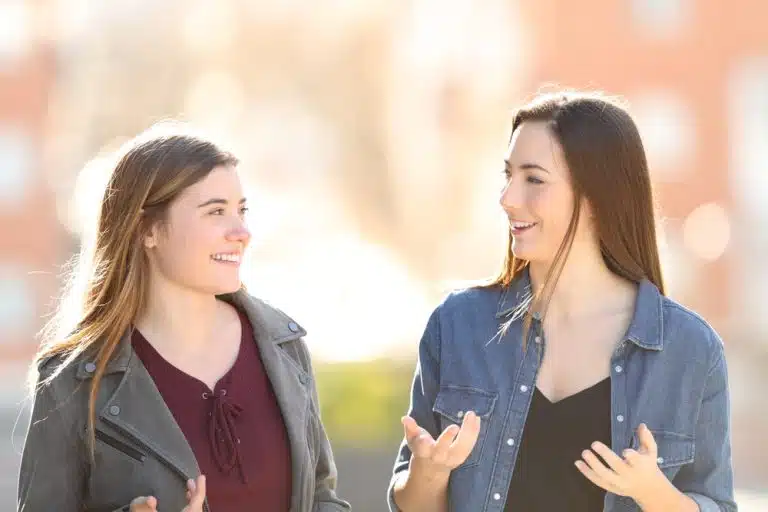 Use the Off-Campus Housing Marketplace, an apartment search tool designed with Columbia affiliates in mind, if you're looking for rental housing in the metropolitan region. The Marketplace lists various lodging options such as rooms and apartments in non-Columbia-owned structures as well as sublets for residences that Columbia manages.
On this website, potential roommates may also submit profiles and conduct searches. Students, staff, alumni, and other associates of Teachers College, Barnard, and Columbia Universities may search or list. This service is also offered to non-affiliates who can list available apartments.
International House
The International House, an autonomous non-profit organization established in 1924, has a long history of bringing together students from different countries to share experiences and lessons in fostering understanding and peace. International House housing must be requested directly through the I-House application process, which is separate from Columbia Residential.
Special Accommodations
For all students who choose to apply, there are special housing alternatives. First-year students are not permitted to live in Special Interest Community (SIC) or Fraternity & Sorority Life (FSL) housing.
For Persons with Disabilities
Students with disabilities who significantly restrict their ability to live in Columbia's standard housing arrangements are given accommodations.
Accommodations Associated with Gender Identity or Expression
The needs of students who are transitioning or who have other reasons to want alternate housing accommodations because of needs linked to gender expression or identity are taken into consideration by Columbia Housing.
How Do Dorms Work At Columbia?
How do dorms work at Columbia? When it's time to submit the Columbia Housing First-Year Application, you'll receive a notice and have the option to select a specific hall, a single or double room, or a single-sex floor. The day before check-in, you can use the application to ask for early access to your Columbia dorm room via bag drop. Your room assignment will be sent together with the confirmation.
Email notices of housing assignments will be provided by July. Please be aware that only Furnald Hall has single-sex rooms. There are no single-sex floors in Wallach Hall, John Jay Hall, Carman Hall, or Hartley Hall.
Room Selection
Every year, during the Room Selection process, undergraduate students choose their on-campus residence for the upcoming academic year. The types of accommodation options available to students range from living in a group in doubles, suites, or flats to living alone in a studio apartment or a corridor-style room. Instead of taking part in Room Selection, first-year students are assigned to a certain resident hall
Individual students or groups will be given a lottery number and appointment time after registration is closed. The alternatives are available for students to choose from during your appointment time. Please remember to sign the Occupancy Agreement after choosing your room. Your assignment will not be complete until all your group members have filed the Agreement via the housing portal.
Timeline for Housing Assignment
July 1st
Housing assignments are sent out. Your hall assignment and roommate's contact information will be emailed to you once your application has been approved.
Attending one of our new student orientations will give you access to your accommodation and roommate details before they are made public. If not, you will still get your roommate's contact information, but not until July 1.
August 1st
You will be given a move-in time to complete, and you might have two assistants. On August 1, specifics on the move-in day will be made available.
Residential Communities
The Graduate Hall Director or Residence Hall Director, along with a team of Resident Advisers, oversees each residence hall. They organize programs and events and give all residents the chance to participate in their residential community.
What Do Columbia Dorms Come With?
The First Year Area, sometimes referred to as "Southfield," is a thriving residential community that houses Columbia's first-year student body. The residences consist of Carman, Furnald, Hartley, John Jay, and Wallach Halls. Let's quickly go over each hall to answer the query "What do Columbia dorms come with?"
Carman Hall
Carman, a residence hall exclusively for first-year students at Columbia, is conveniently located next to Lerner Hall on the Morningside Campus.
| | |
| --- | --- |
| Number of Residential Floors | 13 |
| Single/Double Rooms | 13 singles (Resident Advisers) and 287 doubles |
| Elevators | 2 |
| Bathroom Style | Each pair of double rooms has a common, semi-private bathroom. There is a single-use, gender-neutral restroom in the first-floor lobby. |
| Laundry | Free laundry is available in the basement. |
| Air Conditioning | Available |
| Kitchen | The basement houses a common kitchen. |
| Lounge | Each level has a lounge area with cable TV that is mostly used by the inhabitants of that floor. There is a common lounge in the basement. |
| Fitness Room | Available in the basement and has a cable TV. |
| Computer Lab & Print Station | Available on the first floor |
Furnald Hall
On the Morningside campus, Furnald Hall is conveniently located next to Lerner Hall. It primarily houses first-year students and sophomores in singles and doubles set up like a hallway.
| | |
| --- | --- |
| Number of Residential Floors | 10 |
| Single/Double Rooms | 190 singles and 28 doubles |
| Air Conditioning | Available |
| Bathroom Style | Shared, gendered men's and women's restrooms are located on floors 2 through 10. Single-use, gender-inclusive bathrooms on the first floor. |
| Laundry | Free laundry facility in the basement. |
| Kitchen | Each floor has a common kitchen. |
| Lounge | A lounge is available on the first floor. On each floor, there is a kitchen lounge with cable TV service. |
| Bike Storage | Available in the basement. |
| Computer Lab & Print Station | On the first level, there is a computer lab and print station. |
Hartley Hall
The south lawns, Columbia Dining outlets, Columbia Health offices, as well as nearby stores and restaurants, are all easily accessible at Hartley.
| | |
| --- | --- |
| Number of Residential Floors | 9 |
| Single/Double Rooms Within Suites | 158 singles and 36 doubles |
| Elevators | 2 |
| Bathroom | Semi-private bathroom inside the suite. |
| Laundry | Free laundry facility in the basement. |
| Kitchen | Each suite has a separate kitchen. |
| Lounge | Each suite has a common area with cable TV access. There is a huge building lounge with a game room (pool and ping pong) on the first floor. There is a study lounge on the tenth floor. |
| Computer Lab & Print Station | Available on the first floor. |
| Vending Machines | Available on the first floor. |
John Jay Hall
John Jay Hall, one of Columbia University's residence halls specifically designed for first-year students, is conveniently situated next to Butler Library on the Morningside Campus. John Jay Hall serves as the hub of student life because it houses two dining halls operated by Columbia University and the corporate headquarters of Columbia Health Medical Services.
| | |
| --- | --- |
| Number of Residential Floors | 11 |
| Single/Double Rooms Within Suites | 395 singles and 36 doubles |
| Elevators | 2 |
| Bathroom | Each floor has a single-use bathroom that is open to both genders. |
| Laundry | Free laundry facility in basement |
| Lounge | On the main floor of the building, there is a sizable lounge. On each floor, there is a lounge with a microwave and cable TV service. |
| Computer Lab & Print Station | Available on the main level. |
| Kitchen | Not available in this building, but residents have access to kitchens in Wallach. |
Wallach Hall
Wallach offers easy access to the south lawns, Columbia Dining locations, Columbia Health offices, as well as nearby stores and eateries.
| | |
| --- | --- |
| Number of Residential Floors | 9 |
| Single/Double Rooms Within Suites | 141 singles and 51 doubles |
| Elevators | 2 |
| Bathroom Style | There are two elevators and single-use, gender-inclusive restrooms on each floor. |
| Laundry | Hartley and John Jay Halls, which connect to Wallach on either side, both include free washing facilities. |
| Kitchen | Each floor has a full kitchen. |
| Lounge | There is a study lounge on the 10th floor. Floors 3–8 have spacious floor lounges available. There is a common space with cable TV in each suite. |
How Much Is the Room And Board At Columbia?
You must reside on campus throughout your first and second years of study unless you are one of the following: a resident of Lexington or Richland County with your parent/guardian, 21 years old or older, or married and/or have dependents living with you.
Now, how much is the room and board at Columbia? Let's check the Campus Housing and Meal Plans you can purchase.
Campus Housing Plans
| | |
| --- | --- |
| Type | On-Campus Housing Cost (Per Semester) |
| Standard Double | $2,075 |
| Cottages-Standard Double | $2,125 |
| Standard Single | $2,325 |
| Double as a Single (privatized room) | $2,650 |
Campus Meal Plans
| | |
| --- | --- |
| Type | On-Campus Meal Plan Costs |
| 19 meals per week | $2,125 (Required for First Years) |
| 15 meals per week | $2,000 |
| 10 meals per week | $1,875 (Seniors Only) |
| 5 meals per week | $800 (Commuters Only) |
What Is Special About Columbia's Residential Life?
What is special about Columbia's residential life? A big portion of the undergraduates at Columbia reside in Columbia dorm rooms or suites inside the campus. Friendships, academics, and extracurricular pursuits of students continue into the residence halls, fostering a lively residential community and dynamic campus life.
Most of the undergraduate buildings are located within a rectangle bounded by 114th Street to the south, 120th Street to the north, Amsterdam Avenue to the east, and Broadway to the west on Columbia University's main campus, which is quite centrally located in comparison to many urban campuses.
The Morningside Heights district of central Manhattan truly resembles a self-contained, regular college campus, complete with quads, walking trails, and all the amenities often found on a college campus. However, certain student housing (including fraternities and sororities), professors' offices, and administrative buildings are a little further away. All three of the main freshman dorms are conveniently situated within this six-block region.
All the facilities and resources you will require as an undergraduate are placed within easy walking distance of on-campus accommodation except for the football field and some other athletic facilities.
Living on campus probably makes you worried about dining. However, Columbia University offers an award-winning range of dining options that span a spectrum of foreign cuisines and all feature local and sustainably sourced products. These include traditional dining halls, campus cafés, late-night haunts, and hangouts. There are also themed dining events on dining halls you can enjoy. Each of Columbia's eleven dining facilities offers daily menus online, making it simple to find your favorite meals.
If you're interested in living with other students who share your identities or interests, the Special Interest Communities (SIC) program provides two unique residential experiences.
The Special Interest Communities develop connections with teachers, staff, and alumni while implementing educational programs, events, and seminars that influence the greater Columbia community. The Themed Communities give students the chance to foster a sense of community around a common hobby or academic interest.
Students benefit from Special Interest Communities and Themed Communities because all participants are encouraged to learn about themselves while building a community that unites around common interests and differences.
With its distinctive Core Curriculum, high-end research facilities, comprehensive global programming, small class sizes, and intimate learning environments, Columbia offers intellectual and personal development. If these factors pique your interest in attending Columbia, it's about time you prepare for your application. AdmissionSight has helped students in admissions to top universities like Columbia University for over 10 years now. Start preparing for your application by scheduling an initial consultation with AdmissionSight experts.