Columbia Early Decision and Regular Decision Deadlines 2023-2024
Choosing the right pathway to higher education is pivotal. For students eyeing Columbia University, understanding the admission processes—particularly the Columbia Early Decision and Regular Decision deadlines 2023-2024—is crucial. This article outlines these critical deadlines and offers guidance on navigating the application process.
Does Columbia Have Early Decision?
Columbia University, a prestigious member of the Ivy League, presents applicants with two distinct pathways to admission: Early Decision and Regular Decision. Prospective students should note the distinct nature of these two options.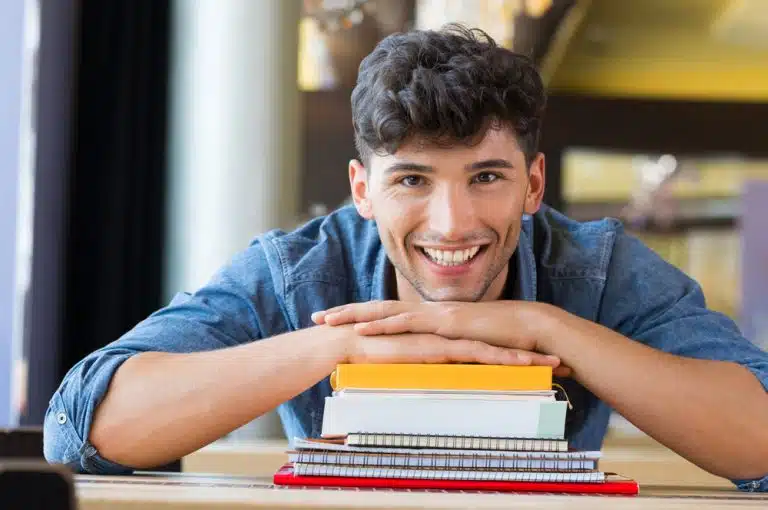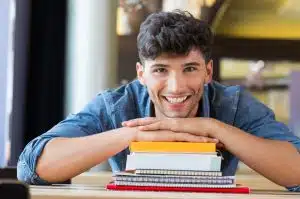 The Columbia Early Decision deadline 2023-2024 marks a binding agreement, indicating the applicant's commitment to enroll if accepted, while the Regular Decision process remains non-binding.
Columbia University stands among the few prestigious institutions that offer an Early Decision (ED) admissions process. This process is specifically designed for students who are certain that Columbia is their top choice for higher education.
Early Decision Defined: The ED process at Columbia is a binding agreement, which means that if an applicant is accepted, they are committed to attending Columbia and must withdraw all other college applications.
Distinct from Early Action: Unlike Early Action, which is non-binding and allows students to apply to multiple institutions early without the obligation to attend Columbia's ED, it requires a pledge of commitment upon acceptance.
The Right Fit: ED is best suited for students who have determined, after careful consideration, research, and perhaps campus visits, that Columbia's environment, academic offerings, and community are the perfect fit for their academic and professional goals.
The Application Timeline: Applicants must submit their materials by the ED deadline, which is typically in early November. This deadline is earlier than the Regular Decision deadline and is crucial for those seeking to demonstrate their commitment to Columbia.
Decision Release: Decisions for ED applicants are usually released in mid-December, allowing successful candidates to conclude their college search early and focus on preparing for their future at Columbia.
Impact on Admissions: While the acceptance rate for ED applicants can be higher than for Regular Decision due to the demonstrated interest and commitment to the university, it remains a highly competitive process reflective of Columbia's standing as an Ivy League school.
In summary, Columbia does offer an Early Decision option for applicants who are ready to make a binding commitment to the university. This process allows for an expedited decision but requires a level of certainty about attending Columbia that is unnecessary for those applying through the Regular Decision process.
When is the Columbia Early Decision Deadline?
Students aiming to secure their spot at Columbia University must mark the Early Decision (ED) deadline as a significant milestone on their academic path. Columbia established the Early Decision deadline for the 2023-2024 academic year on November 1, 2023, requiring all applicants to submit their complete materials by this date, enforcing a strict cutoff for early admissions consideration.
Applying by the Early Decision deadline signals a student's clear preference for Columbia, establishing it as their top choice for higher education. The binding nature of this agreement underscores the seriousness of the commitment; an offer of admission from Columbia through the Early Decision program obligates the student to attend, thereby necessitating the withdrawal of any other college applications and barring the submission of new ones.
When is the Columbia Regular Decision Deadline?
The Columbia Regular Decision deadline for the 2023-2024 academic year provides prospective students with a significant opportunity to present their strongest possible application to one of the most prestigious universities in the world.
As the deadline is set for January 1, 2024, applicants have the autumn months to fine-tune every aspect of their application. Here's an in-depth look at why this timeline is beneficial and how to make the most of it:
Academic Record: The January deadline allows students to include their fall semester grades in their application. This can be particularly advantageous for those who wish to show an upward trend in their academic performance or have taken challenging courses in their senior year.
Standardized Tests: For students taking late-year standardized tests, the Regular Decision timeline provides the chance to include these scores. This additional time can be critical for those aiming to improve previous scores.
Essays and Personal Statements: Crafting compelling essays and personal statements takes time. The Regular Decision deadline allows students to work through multiple drafts, seek feedback, and refine their narratives to convey their unique voice and story effectively.
Extracurricular Activities: The extended application window also enables students to add any new extracurricular achievements or leadership roles undertaken at the beginning of the senior year, providing a more updated and comprehensive profile of their activities.
Letters of Recommendation: Recommenders also benefit from the later deadline, as they have more time to write thoughtful and detailed letters that highlight the student's strengths and contributions.
Application Review: Submitting closer to the Regular Decision deadline does not mean rushing through the process. Students should take time to review their entire application multiple times to ensure there are no errors or omissions.
Strategic Applications: Students who are applying to multiple institutions can strategize their applications better. They can tailor each application according to the specific values and attributes of each university, demonstrating a well-researched and sincere interest.
Financial Planning: By applying at the Regular Decision deadline, students and families have more time to consider and plan for the financial implications of a Columbia education, including the opportunity to apply for scholarships and aid without the pressure of an early commitment.
Well-being: The additional time can also reduce the stress associated with the college application process. Students can balance the demands of their senior year coursework with the application process more effectively, leading to a healthier, more manageable experience.
In sum, the Columbia Regular Decision deadline is thoughtfully placed to allow students to present a robust, reflective, and carefully curated application. It reflects the university's commitment to a holistic review process and gives students the latitude to apply with the confidence that they have showcased the best of their abilities and potential.
The Criticality of the Early Decision Deadline
Meeting the Early Decision deadline requires diligent preparation. Applicants need to finalize every aspect of their application well in advance. This includes crafting compelling personal essays that reflect the applicant's individuality and aspirations, obtaining persuasive letters of recommendation that attest to the applicant's academic and personal strengths, collating official transcripts that chronicle their academic journey, and deciding whether to include standardized test scores to bolster their profile.
The stakes of the Early Decision application are high, as it demonstrates an applicant's commitment, readiness, and organizational skills. The ability to adhere to such a deadline reflects the maturity and dedication that Columbia and other Ivy League institutions hold in high regard. The completion and submission of all required documents by November 1st is more than a procedural step; it is a testament to an applicant's ability to navigate complex processes and adhere to rigorous standards.
Columbia's admissions committee begins reviewing Early Decision applications immediately after the deadline, with decisions typically released by mid-December. This prompt feedback provides a significant advantage to applicants. Those who receive an offer of admission gain the invaluable opportunity to plan their future well ahead of their peers. They can focus on preparing for their college experience without the pressure of pending applications looming over their final year of high school.
Moreover, being accepted into Columbia early in the school year allows for a period of acclimation to the idea of attending such a prestigious institution. Accepted students can start connecting with future classmates, engage with the Columbia community, explore housing options, and consider the vast array of educational opportunities available to them.
In sum, the Columbia Early Decision deadline for the 2023-2024 academic year is not just a significant date on the admissions calendar; it's a decisive moment for students seeking early admission into an Ivy League institution. It signifies the conclusion of thorough preparation and ushers in the potential start of a life-changing educational journey at Columbia.
Therefore, students resolute in their choice of Columbia and ready to commit must approach the November 1st deadline with the highest degree of dedication, ensuring their application comprehensively reflects their scholarly and personal accomplishments.
What time is Columbia's Early Decision Due?
Applicants should aim to submit their applications by 11:59 PM in the applicant's local time zone on November 1, 2023. This ensures that no matter where you are in the world, your application will be considered on time for the Columbia Early Decision deadline 2023-2024.
When aiming to meet Columbia's Early Decision deadline, applicants should be mindful that the submission cut-off is set at 11:59 PM, based on the applicant's local time zone, on November 1, 2023. Meeting this deadline is crucial; however, it's equally important to plan for an early submission well before this final hour. Here are some reasons and tips for applying ahead of the deadline:
Ensuring Technical Reliability
Avoid Technical Snafus: University application portals often experience heavy traffic as deadlines loom, which can lead to technical difficulties or delays. Submitting your application several days early can prevent the last-minute panic caused by technical glitches.
Time for Review and Revision
Last-Minute Revisions: Submitting early provides a buffer to make any final revisions or to address any issues flagged by someone reviewing your application. You'll want time to review your essays and short answers with a fresh set of eyes, ensuring they're polished and error-free.
Recommendation Letters and Transcripts
Securing Documents: Sometimes, there can be delays in receiving transcripts or recommendation letters. Applying ahead of the deadline means you can ensure all supporting documents are in place and uploaded well in advance.
Test Scores and Reporting
Test Score Submission: If you're submitting standardized test scores, make sure they will be reported in time. Testing agencies can take several weeks to send scores, so plan ahead.
Psychological Comfort
Reducing Stress: Applying ahead of the deadline can reduce stress and provide peace of mind, knowing that your application is complete and submitted without the pressure of a ticking clock.
Financial Aid and Scholarships
Financial Aid Documents: If you're applying for financial aid, submitting the application early ensures that you'll have time to fill out any necessary financial aid forms, such as the FAFSA or CSS Profile.

Early Feedback Opportunity
Possibility of Early Feedback: In some cases, if you apply early, there's a chance (though not guaranteed) that the admissions office might review your application ahead of the peak period and potentially communicate if any additional information is needed.
Strategic Advantage
Demonstrating Interest: Applying well before the deadline can sometimes be viewed as a sign of good planning and strong interest in the university, which can reflect positively on you as a candidate.
How to Apply to Columbia's Early Decision
The process to apply for Early Decision at Columbia is meticulous but straightforward. Aspiring students must submit their first-year application by the Columbia Early Decision deadline 2023-2024. Alongside the application, a signed Early Decision agreement is required, underlining the binding nature of this commitment. Columbia is currently test-optional, allowing students to decide whether to include standardized test scores with their application.
To commence the Early Decision application process at Columbia, follow these steps:
Prepare Your Application
Academic Transcripts: Compile all relevant transcripts, ensuring they reflect all completed coursework. Columbia's admissions officers will scrutinize your academic performance over the years, so accuracy and completeness are paramount.
Letters of Recommendation: Secure letters from teachers, mentors, or professionals who know you well and can speak to your strengths, character, and potential. These letters should provide a personal view of your academic and extracurricular achievements.
Personal Essays: Your essays are a chance to shine—a well-crafted essay can set you apart from other candidates. Take time to draft, revise, and polish your essays so that they articulate your voice, experiences, and why Columbia is the right fit for you.
Extracurriculars and Achievements: Document all extracurricular activities, leadership roles, and accolades that demonstrate your passions and commitments outside the classroom.
Submit by November 1
Application Platforms: Decide whether to use the Common Application, Coalition Application, or QuestBridge Application. Each platform has its nuances, so choose the one that best suits your situation.
Application Accuracy: Before submission, double-check every section for accuracy. Errors or omissions could lead to unnecessary delays or impact the admissions decision.
Submission Confirmation: After submitting, ensure you receive a confirmation of submission. This serves as proof that your application has been successfully received before the deadline.
Sign the Early Decision Agreement
Understanding the Commitment: The Early Decision Agreement is a binding contract. Make sure you and your family understand that if you are accepted, you are committing to attend Columbia and will withdraw applications to other schools.
Counselor Verification: Your school counselor will also need to sign this agreement, which confirms that they support your ED application to Columbia.
Test-Optional Policy
Strategic Decision: Weigh the pros and cons of submitting standardized test scores. If your scores are strong and reflective of your abilities, including them could bolster your application.
Self-Reporting Scores: If you decide to submit test scores, Columbia allows you to self-report them by the November deadline, with the option to send official reports later if accepted.
Financial Aid Application
Timely Submission: Financial aid documents must be submitted according to Columbia's financial aid deadlines. Delays can impact the financial aid decision process.
Estimated Aid Package: By applying for financial aid alongside your ED application, you will receive an estimated financial aid package with your acceptance, allowing you to make a fully informed decision.
Monitor Your Application
Check Your Status: Regularly log into your application portal to monitor your application status. This is where you'll find any requests for additional information or updates on your application review.
Stay Informed: Keep an eye on your email and the application portal for any communication from Columbia's admissions office.
By meticulously following these steps, applicants can present a compelling case for their admission through Columbia's Early Decision program. The key is to convey not just academic excellence but also the qualities that make you a unique and fitting addition to Columbia's vibrant community.
How Many Students Apply to Columbia Early Decision and Regular Decision?
The number of applicants to Columbia varies annually. However, recent years have seen a trend of increasing application volumes, with thousands of students competing for a place through both Early Decision and Regular Decision. The specifics for the 2023-2024 cycle will become clearer after the Columbia Regular Decision deadline for 2023-2024 passes.
The admissions landscape at Columbia University is highly competitive, reflecting the institution's prestigious reputation. Here's a look at the application and acceptance trends for the Early Decision and Regular Decision pathways:
Early Decision at Columbia
Application Volume: For the Class of 2027, Columbia University received a significant number of Early Decision applications, totaling 5,738. This number showcases the high level of interest among students seeking to secure a spot at the university as their first choice.
Acceptance Rate: The university accepted 650 students through this process, resulting in an Early Decision acceptance rate of approximately 11%. This is markedly higher than Columbia's overall acceptance rate, indicating that the Early Decision process is a more favorable option for those who have their hearts set on Columbia.
Comparison with Overall Acceptance: The 12% Early Decision acceptance rate stands in contrast to the overall acceptance rate of about 4%, underscoring the competitive edge that applying Early Decision can provide. This is partly due to the binding commitment, which shows a strong intent and preference for Columbia, a factor that the admissions committee weighs positively.
Regular Decision at Columbia
Admissions Statistics: When looking at the Regular Decision cycle, for the Class of 2027, Columbia accepted 2,246 students out of 57,129 applications. This translates to an acceptance rate of 3.93%, which illustrates the intense selectivity of the university during the Regular Decision round.
Application Deadline and Decision Notification: Prospective students who wish to apply under Regular Decision should submit their applications by January 1. Columbia ensures that students are notified of their admissions decision no later than April 1, allowing ample time for high school seniors to make informed decisions about their post-secondary plans.
Year-to-Year Variability: It's crucial for applicants to recognize that the number of applicants and acceptance rates are subject to change from year to year. Various factors, including demographic trends, the university's strategic goals, and the broader higher education landscape, can influence these figures.
Strategic Implications for Applicants
Early Decision Consideration: Given the higher acceptance rates for Early Decision applicants, students for whom Columbia is the top choice should seriously consider this option. However, it demands a level of certainty and financial readiness that may not be feasible for all.
Regular Decision Competition: Those applying through Regular Decision must prepare for a more competitive pool. The markedly lower acceptance rate indicates the level of excellence and distinction Columbia expects from its applicants.
Holistic Preparation: Whether applying for Early Decision or Regular Decision, candidates should focus on building a holistic application that includes strong academic records, impactful essays, and evidence of extracurricular engagement.
Informed Decision-Making: Students should keep abreast of annual trends and statistics, as these can provide insight into the admissions process and inform their application strategy.
Aspiring Columbia students must navigate a highly selective admissions process, with both Early Decision and Regular Decision pathways offering distinct advantages and challenges. The higher acceptance rate for Early Decision can be enticing for those who decided on Columbia, while Regular Decision remains the path for those seeking flexibility in their college choice. Regardless of the pathway chosen, it's evident that every application component must be curated with care to stand out in the competitive applicant pool.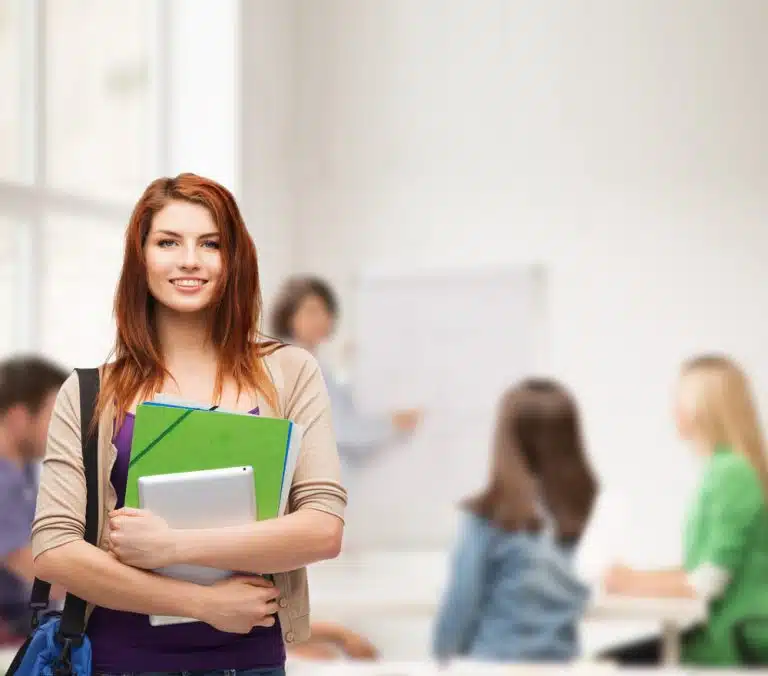 Should I Apply Early Decision to Columbia?
Applying Early Decision to Columbia is a significant commitment and should be reserved for students who are certain that Columbia is their first choice. The advantage of Early Decision is that it demonstrates to Columbia's admissions committee your high level of interest and commitment to attending their university if accepted. However, it is a binding agreement, so it is not a decision to be made lightly.
Applying Early Decision (ED) to Columbia University is an important decision that can have significant implications for your college admissions journey. Here's a view of what to consider:
Understanding the Commitment: ED is a binding agreement. If you apply ED to Columbia and are accepted, you are legally committed to attending and must withdraw all other college applications. This level of commitment means you should be 100% sure that Columbia is your top choice.
Why Choose Early Decision: The ED process is designed for students who have thoroughly researched Columbia and are confident that the university aligns perfectly with their academic and personal goals. Applying ED can also show the admissions committee that you are highly committed to attending Columbia, which may positively influence your application.
Assessing Financial Considerations: Since ED decisions are binding, applicants should carefully consider the financial implications. Ensure that attending Columbia is financially feasible for you and your family, as you will not be able to compare financial aid offers from other universities.
Evaluating Academic Readiness: Students who apply to ED typically have a strong academic record that aligns with or exceeds the profile of the previous year's admitted students. Make sure your academic credentials, extracurricular achievements, and test scores (if you choose to submit them) are competitive.
Timing of the Application: By applying ED, you will receive an admissions decision in December, which can relieve the stress of waiting for decisions throughout the rest of your senior year. However, you also need to have all your application materials ready earlier than for Regular Decision.
The Right Fit: Beyond rankings and prestige, consider whether Columbia is the right fit for you culturally and socially. Think about the campus environment, location in New York City, available majors and extracurricular activities, and whether these align with your interests and lifestyle.
Strategic Planning: If you're not admitted to ED, you won't be able to apply to any other schools early, which could impact your strategy if you were planning on applying to other institutions with early options.
Consulting with Advisors: Before deciding to apply for ED, it's wise to consult with your high school counselors, family, and trusted advisors. They can provide perspective on whether an ED application to Columbia is the best course of action for you.
Applying Early Decision to Columbia is a step that signifies certainty and readiness. It is a path well-suited for those who have done their due diligence and have fallen in love with what Columbia offers. It's a strategic move for the assured applicant, but it also requires a level of preparedness and early action to meet the application requirements.
Take the time to reflect on your priorities and preferences, and if Columbia stands out as the clear leader among them, Early Decision could be the right choice.
What Are the Odds of Getting Into Columbia for Early Decision?
The odds of acceptance through Columbia's Early Decision program vary year to year and depend on the applicant pool's strength. The ED pool's high caliber often results in a higher acceptance rate, acknowledging the strategic planning of applicants who are ready to commit by the Columbia Early Decision deadline for 2023-2024, as opposed to waiting for the Regular Decision deadline.
Gaining admission to Columbia University through its Early Decision (ED) program can be seen as a strategic move for certain applicants. While the odds of acceptance do fluctuate annually, there are consistent trends and factors that can influence these odds:
Self-Selective Applicant Pool
Highly Motivated Candidates: The ED applicant pool typically consists of students who have Columbia as their clear first choice. This self-selection means that the pool is generally smaller but filled with highly motivated candidates.
Demonstrated Interest: Applying ED is a strong indication of an applicant's interest in Columbia. This demonstrated interest can be a factor in the admissions process, as it suggests that an applicant is likely to enroll if offered admission.
Higher Acceptance Rates
Statistical Advantage: Historically, ED acceptance rates at Columbia have been higher than Regular Decision rates. This trend reflects the university's preference for students who are committed and have made an early decision to attend.
Early Pool Quality: ED applicants often have robust academic profiles and well-rounded extracurricular experiences, which can lead to a higher quality pool of applicants and, thus, a higher acceptance rate compared to the Regular Decision cycle.
Yearly Variability
Annual Fluctuations: The strength and size of the applicant pool can vary from year to year, affecting the acceptance rate. Factors such as changes in application trends, Columbia's class size goals, and shifts in strategy can all play a role.
Comparative Data: To put these rates into perspective, it's helpful to look at recent statistics. For instance, for the Class of 2027, Columbia's ED acceptance rate was around 12%, a notable difference compared to the overall acceptance rate of about 4%.
The decision to apply to ED should be made after careful consideration of your academic goals, financial situation, and college preferences. While the odds of acceptance through ED at Columbia are generally more favorable, they should not be the sole reason for choosing this application route. The commitment is significant, and so the decision to apply to ED must align with your certainty about Columbia being the right fit for you.
Can I Apply to Other Schools Early?
When applying to Columbia under Early Decision, you are allowed to submit applications to other schools under non-binding Early Action or rolling admissions policies. However, if accepted to Columbia through Early Decision, you must promptly withdraw all other applications.
This policy ensures that students fully understand the binding commitment they are making to Columbia. The policy surrounding Early Decision (ED) applications to Columbia University allows for some flexibility in applying to other institutions, but it also requires a clear understanding of the binding nature of the ED agreement. Here's a closer look at how you can navigate applying to other schools while under an ED agreement with Columbia:
Applying to Other Schools
Early Action and Rolling Admissions: While you may apply to other colleges and universities with non-binding Early Action (EA) or rolling admissions policies, you should be aware of the conditions. These applications can proceed in parallel with your ED application to Columbia.
Understanding the Binding Agreement: The ED agreement with Columbia is a binding contract that stipulates if you are admitted, you must enroll. It is ethically binding, meaning you are expected to honor this commitment above any other admissions offers.
The Decision Timeline: Because ED decisions are typically released in December, you will have the opportunity to receive early responses from other institutions before potentially needing to withdraw those applications.
If Accepted to Columbia
Withdrawing Other Applications: In the event that you are accepted to Columbia under the ED program, you are expected to immediately withdraw all other applications. This action confirms your commitment to Columbia and frees up spaces at other institutions for other applicants.
Notification to Other Schools: It is your responsibility to communicate with other institutions where you have applied and inform them of your ED acceptance to Columbia and your subsequent withdrawal from their applicant pools.
If Not Accepted to Columbia
Open Application Options: If you are not accepted to Columbia or if you are deferred to the Regular Decision pool, you are free to pursue applications to other institutions without restriction.
Ethical Considerations
Adherence to Agreements: Adhering to the terms of the ED agreement is not only about following rules but also about maintaining integrity in the college application process.
Consulting with Counselors: High school guidance counselors are often part of the ED agreement process, affirming that you understand the commitment. They can also advise you on the ethical and practical aspects of applying to other schools while under an ED agreement.
Strategy and Planning
Application Strategy: When applying ED to Columbia, you should strategize your overall application plan, considering how EA and rolling admissions applications fit into this picture.
Financial Aid Applications: You can and should still apply for financial aid and scholarships at other institutions in parallel with your ED application, as long as you are prepared to withdraw these applications if accepted by Columbia.
Applying to Columbia via Early Decision is a commitment that should align with your highest educational preferences. While you may apply to other schools early, the acceptance of an offer from Columbia will necessitate ceasing all other application pursuits. This process requires careful consideration, strategic planning, and an ethical approach to the college admissions process.
Conclusion
Navigating the college application process requires careful planning and understanding of each university's unique deadlines and decision plans. The Columbia Early Decision deadline 2023-2024 provides a pathway for students with a determined preference for Columbia, promising an early response to their application in exchange for their commitment to attend. Conversely, the Columbia Regular Decision deadline 2023-2024 offers more flexibility and the opportunity to consider offers from various institutions.
Applying Early Decision can be advantageous for those who have thoroughly researched and are committed to Columbia, potentially increasing their odds of acceptance. However, this option demands a level of certainty and commitment not required for Regular Decision or non-binding early application processes at other institutions.
In the end, whether choosing the binding route of Early Decision or the more flexible Regular Decision, students should make informed decisions that best align with their academic goals and personal circumstances. No matter the outcome, the process of applying to universities like Columbia is a valuable experience, fostering self-awareness and clarity about one's educational aspirations.
Having all the necessary information is important before choosing any course of action. AdmissionSight is always here to assist you with any questions or concerns. We have more than ten years of expertise assisting students in successfully navigating the challenging admissions process.
Consult with AdmissionSight and find out what we can do to help you get into the school of your choice by ensuring that you are sufficiently aware and well-prepared for the application process.