Columbia's ED Acceptance Rate for 2023: An In-depth Analysis
In the 2023 admissions cycle, Columbia's ED acceptance rate experienced noticeable shifts, reflecting broader trends in education and underscoring the fluidity of college admissions. The Early Decision program offers students the opportunity to secure a spot at their top-choice institution, so it's imperative to understand these nuances.
This blog post delves into the specifics of Columbia's ED acceptance rate, exploring the contributing factors and what this means for future applicants.
Columbia University: An Overview
Columbia University in the City of New York is an esteemed Ivy League institution with a reputation for excellence in teaching and research. Established in 1754, it is the oldest institution of higher education in New York, and the fifth oldest in the United States.
Located in the heart of New York City, Columbia offers students not just an expansive academic environment but also a wealth of cultural, recreational, and professional opportunities. The campus, primarily located in the Morningside Heights neighborhood of Manhattan, provides an academic oasis within the bustling city, offering its students the best of both worlds.
Columbia University comprises four undergraduate schools—Columbia College, The Fu Foundation School of Engineering and Applied Science, the School of General Studies, and Barnard College —as well as a number of graduate and professional schools. These include the renowned Columbia Law School, Columbia Business School, and Columbia University Medical Center, among others.
Known for its rigorous academic programs, Columbia follows a Core Curriculum, which ensures that all undergraduates receive a broad foundation in areas like literature, science, history, and art, irrespective of their chosen major. This approach fosters critical thinking and a comprehensive intellectual framework.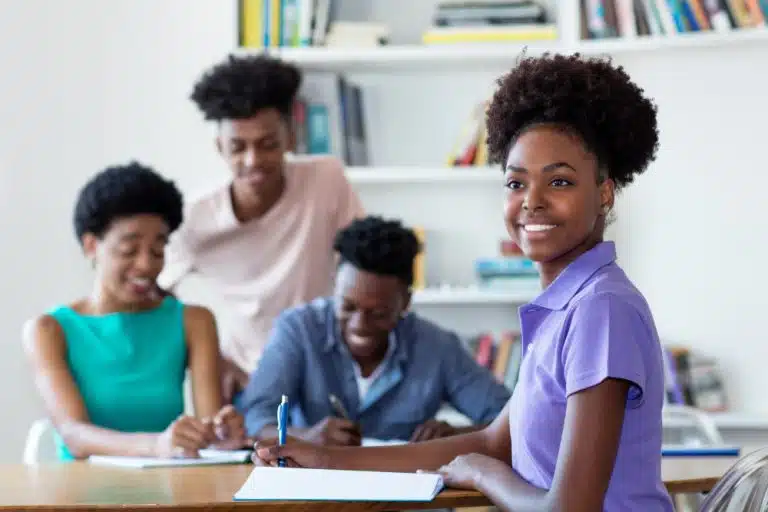 Regarding research, Columbia is a leader in many fields, boasting state-of-the-art research facilities and connections with numerous other institutions, industries, and research labs worldwide. Notable alumni include U.S. Founding Fathers, multiple U.S. Presidents, and many Nobel laureates, attesting to the university's commitment to intellectual rigor and leadership development.
Furthermore, Columbia is deeply committed to diversity and inclusivity, attracting students from all 50 U.S. states and over 100 countries. Its generous financial aid policies aim to ensure qualified students from all economic backgrounds can afford a Columbia education.
Columbia University, therefore, provides an academically challenging and culturally vibrant environment for its students, coupling world-class education with rich, real-world experiences.
Does Columbia have ED?
Yes, Columbia University does indeed have an Early Decision (ED) program. This program is a part of the admissions process that allows prospective students to apply to Columbia earlier than the Regular Decision deadline, typically in November of their senior year in high school. The critical characteristic of Early Decision, which differentiates it from Early Action, is that it is binding.
The binding nature of Early Decision means that students who apply through this process and are accepted are committed to attending Columbia University. They are expected to withdraw all other college applications immediately upon acceptance to Columbia. This is why the Early Decision program is specifically designed for students who have conducted thorough research on colleges and have determined that Columbia is their absolute first choice.
Applying through Early Decision can benefit students who have a strong interest in Columbia and are ready to commit. While the admissions process remains highly competitive, the ED acceptance rate is typically higher than the Regular Decision rate. This is partly because colleges value the demonstrated interest and commitment that comes with an Early Decision application.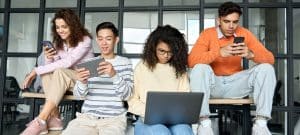 However, Early Decision might not be the right choice for everyone. Students who need more time to strengthen their applications or want to compare financial aid offers from multiple colleges might be better off applying to Regular Decision. It's also important to note that students should only apply for Early Decision if they're confident that they can afford to attend the school, since financial aid packages are only estimated at the time of acceptance, and could change slightly by the time they are finalized.
One of the benefits of Columbia's Early Decision program is that it allows students to secure their college future earlier, often by mid-December potentially. This could relieve stress and anxiety related to college admissions, allowing students to enjoy their last year of high school fully.
Columbia's Early Decision program is a significant component of the university's admissions process, offering a unique opportunity for students ready to commit to the prestigious institution. However, it requires thoughtful consideration and careful planning due to its binding nature.
What is the Acceptance Rate for Columbia University's ED?
Columbia University garnered a remarkable quantity of applications in 2023. With 57,129 applications received for both Regular and Early Decision admissions, it has become the third most substantial application pool in the university's storied history.
Out of these vast numbers, a mere 2,246 applicants were offered a place, yielding an acceptance rate of 3.9%. Interestingly, this figure slightly exceeds the previous year's acceptance rate of 3.73%. Notably, this marginal increase in the acceptance rate occurred in a year that saw a 9% drop in ED applications, an intriguing twist in the tale of Columbia University's admissions for 2023.
Columbia Class of 2027 Acceptance Rates
| | | | |
| --- | --- | --- | --- |
| | Number of Applications | Accepted Students | Acceptance Rate |
| Regular Applications | 51,391 | ~1,600 | ~3% |
| Early Applications | 5,738 | ~650 | 11.3% |
| Total Applications | 57,129 | 2,246 | 3.9% |
Columbia's ED acceptance rate is 11.3%, resulting in approximately 650 acceptances out of 5,738 applications.
Looking back at past years, it's notable that there has been a drop in the number of applications from the heights of 6,305 for the Class of 2026 and 6,435 for the Class of 2025.
Although the application volume has slightly dipped, the acceptance rate for the Class of 2027 has risen compared to the prior two years, which held acceptance rates of 10.3% and 10.1% respectively. However, these figures are lower than the Classes of 2024 and 2023, which saw more generous acceptance rates of 15% and 14.6% respectively, due in part to lower application numbers.
When comparing Columbia's ED acceptance rate of 11.3% with the regular decision acceptance rate of 3%, it becomes clear that early applications to Columbia University can potentially boost an applicant's likelihood of being admitted. This pattern underscores the benefit of lodging an early decision application when aiming for admission into this prestigious university.
Columbia's Early Decision Statistics
| | | | |
| --- | --- | --- | --- |
| Class Year | Number of Applications | Accepted Students | Acceptance Rate |
| 2027 | 5,738 | ~650 | 11.3% |
| 2026 | 6,305 | ~650 | 10.3% |
| 2025 | 6,435 | ~650 | 10.1% |
| 2024 | 4,318 | ~650 | 15% |
| 2023 | 4,461 | ~650 | 14.6% |
Additionally, Columbia University does not publicly share the precise number of students admitted through their early decision application route. As such, the above numbers are derived from estimations and should be interpreted carefully.
Is it Easier to Get Into Columbia Early?
The Early Decision program at Columbia is designed for students who consider Columbia their top choice and are committed to attending if admitted. Historically, the acceptance rate for Early Decision applicants has been higher than that for Regular Decision applicants. However, understanding this requires nuance.
Firstly, Early Decision is a binding commitment. Students accepted through ED are expected to enroll unless the financial aid package presented renders attendance unfeasible. Those who apply via ED are typically confident about their choice, have researched thoroughly, and believe they are strong contenders for admission. This intentional self-selection often results in a higher acceptance rate for the ED cohort.
Additionally, institutions like Columbia value the certainty ED applicants provide. Demonstrating Columbia as a first-choice conveys commitment, which can positively influence acceptance rates.
Yet, a higher ED acceptance rate doesn't imply an easier admissions process. Columbia remains discerning, valuing academic prowess, leadership, and community involvement, regardless of the application timeline.
It's essential to note that Early Decision isn't ideal for everyone. Those uncertain about attending, needing to evaluate financial aid offers from multiple institutions, or those who think additional time could enhance their application may be better suited for Regular Decision.
While 2023 statistics might indicate a favorable acceptance rate for Columbia's ED applicants, it doesn't suggest a more lenient process. Opting for ED demands thoughtful deliberation, factoring in commitment to Columbia, financial conditions, and readiness by the ED deadline.
Looking Ahead
Despite the increased competitiveness, prospective students should not be deterred from applying to Columbia. While the acceptance rate provides an overview of the admissions landscape, it doesn't define an individual's chances of admission. Each application is reviewed thoroughly and independently, focusing on the applicant's unique experiences, aspirations, and fit for the university.
The acceptance rate underscores the importance of thoughtful college selection and diligent preparation for the application process. Researching schools, understanding their unique cultures and expectations, and tailoring applications to each institution can help students navigate this complex landscape.
In conclusion, Columbia's acceptance rates indicate a more competitive admissions landscape, influenced by increased applications, growing global reputation, and the advent of digital accessibility. For prospective students, this necessitates a strategic application approach, an emphasis on holistic development, and, importantly, a commitment to finding the school that is the right fit for them.
As the landscape of college admissions continues to evolve, it's essential to stay informed and adaptable. Though the process can be challenging, the reward—finding an educational environment that nurtures your personal and academic growth—is well worth the effort. Remember, every acceptance rate is simply a statistic; it doesn't capture your individual capabilities or potential. Keep striving for your goals, continue to pursue your passions, and embrace the journey to higher education.
Want to learn more about your chances of getting into Columbia University? You've come to the right place. At AdmissionSight, we have over 10 years of experience guiding students through the competitive admissions process.
AdmissionSight can help you put your best foot forward when applying to college this fall. Contact us today for more information on our services.