Columbia Graduation Rate
What Is the Graduation Rate for Columbia University?
A private institution of higher education located in the city of New York, United States, is known as Columbia University. A member of the prestigious Ivy League, it was originally established in 1754 and given the name King's College; but, when it reopened in 1784, it was given the name Columbia College.
As one of the elite and sought-after universities in the country, applicants often ask "What is the graduation rate for Columbia University?" The Columbia graduation rate is at 97.36%; with 1,403 out of 1,441 students completing their degrees within the 150% normal time.
Columbia Graduation Rates By Gender
The following table shows the percentage of students who graduated within the normal time at Columbia University. The Columbia graduation rate for the prior year was 97.36 percent, where 1,403 out of 1,441 candidates successfully earned their degrees.
| | | | |
| --- | --- | --- | --- |
| | Candidates for Graduation | Completers | Graduation Rates |
| Total Students | 1,441 | 1,403 | 97.36% |
| Male | 755 | 734 | 97.22% |
| Female | 686 | 669 | 97.52% |
Columbia BS Degree Graduation Rates By Completion Periods
One thousand two hundred sixty-nine (1,269) students finished their program within 4 years, and 102 of them earned a bachelor's degree or an equivalent. An additional 32 students graduated within six years, known as the 150% normal time.
| | | | |
| --- | --- | --- | --- |
| Completion Period | Total | Male | Female |
| 4 Years or Less | 88.06% | 87.15% | 89.07% |
| 5 Year | 95.14% | 94.17% | 96.21% |
| 6 Year | 97.36% | 97.22% | 97.52% |
The graduation rate of a college is determined by the percentage of a school's first-time, first-year undergraduate students who finish their program within 150% of the normal time that is reported as being required to finish the degree, which is typically 4 to 6 years.
It is common knowledge that the colleges that make up the Ivy League are among the best in the country. These educational establishments rank among the top in practically every category, including acceptance rates, retention rates, endowment size, and even in graduation rates.
The nation's most prestigious educational institutions, such as Columbia University, have some of the highest graduation rates in the country.
How Many Credits Do You Need to Graduate From Columbia?
If you are an aspiring Columbia student, you might wonder "How many credits do you need to graduate from Columbia?" Before becoming a part of the Columbia graduation rate student pool, we'll go over the graduation requirements for each program.
Bachelor of Arts Degree Program
All students at Columbia College must complete a minimum of 124 points of academic credit to graduate with a Bachelor of Arts (B.A.) degree. These 124 points of credit must include the completed Core Curriculum, the requirements for one major or concentration, as well as courses taken for elective credit.
Students will need to complete an average of 15.5 credits each semester to accumulate this number of credits for 8 academic terms. This normally corresponds to four to five academic classes taken each term.
The successful completion of a predetermined number of contact hours with an instructor plus a predetermined number of hours of coursework completed outside of class results in the awarding of one point of academic credit to a student.
In most cases, one point of academic credit is the equivalent of 14 hours of work done in class and 28 hours of work done outside of class. Most classes at the undergraduate level are worth between three and five points of academic credit.
Students are expected to complete the requirements for the Bachelor of Arts degree in eight semesters while attending classes full-time.
The final two semesters must be completed while the student is enrolled in the College and either studying on this campus or participating in one of the foreign programs supported by Columbia. In addition, students are required to finish all coursework while maintaining an overall grade point average of 2.0 or better.
Bachelor of Science Degree Program
Students enrolled in the school's undergraduate program are expected to fulfill all of the School's degree requirements and graduate within eight academic terms. The completion of at least 12 credits during each semester is required to be considered full-time enrollment for undergraduate students.
Students are required to maintain an average of 16 points per term to complete their degree. Without prior authorization from the Committee on Academic Standing, students are not permitted to register for point loads that total more than 21 points per term.
To be eligible for the Bachelor of Science degree, a student must complete the courses that are required in a faculty-approved major or program (or substitutions that have been authorized by the faculty) and earn a cumulative grade point average (GPA) that is at least 2.0.
Although the B.S. degree requires a minimum of 128 academic hours, some School programs require a higher number of credits to meet all requirements. Only students who have completed at least 60 points of study at Columbia are eligible for an undergraduate engineering degree. Except for two non-technical electives at the 3000 level or above, no credit is gained for duplicate courses or courses completed pass/fail and the final grade is a P.
Biomedical engineering, chemical engineering, civil engineering, earth and environmental engineering, electrical engineering, and mechanical engineering are undergraduate programs that have been accredited by the Engineering Accreditation Commission of the Accreditation Board for Engineering and Technology (ABET).
Undergraduates in these programs must satisfy the requirements of ABET by taking the courses in the prescribed programs, which have been designed by the departments to fulfill the criteria of ABET.
Core Curriculum
The Core Curriculum is the College's method of meeting the general education standards, which are as follows:
Six classes that are open to all students, in which the same material is covered and in which students develop the fundamental academic habits of mind and labor;
Students must also take a set number of disciplinary courses. These courses must be selected by students from approved course lists wherein students learn specific content that shows ways of knowing and understanding;
in addition to the requirement for students to take a certain number of physical education classes, students must also take a set number of disciplinary courses. These courses must be selected by students from approved course lists and must teach students specific content that conveys ways of knowing and understanding;
The Physical Education requirement.
The Pass/D/Fail option is not available for any of the courses that make up the Core Curriculum, except for the courses that must be taken to fulfill the Physical Education requirement. These classes can only be taken on a pass/fail basis.
Moreover, the courses that are needed to complete the Core Curriculum must be taken at Columbia College only. The only exception to this policy is the Foreign Language Requirement, which can be satisfied at Barnard College, under certain circumstances as determined by the academic department at Columbia.
What Do Most Columbia Graduates Do?
One of the most prestigious educational institutions is Columbia University. It is popular among top universities in the US due to the wide range of degree programs offered by the school and the incredible placement possibilities it provides.
So, what do most Columbia graduates do? After graduating from Columbia University, almost all of the students are immediately placed into employment. Within three months of graduation, it is anticipated that this percentage will have reached 100%. Graduates of Columbia University make approximately 107,373 USD per year on average in base income.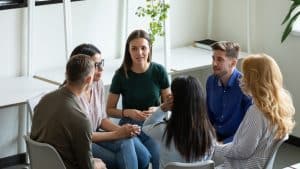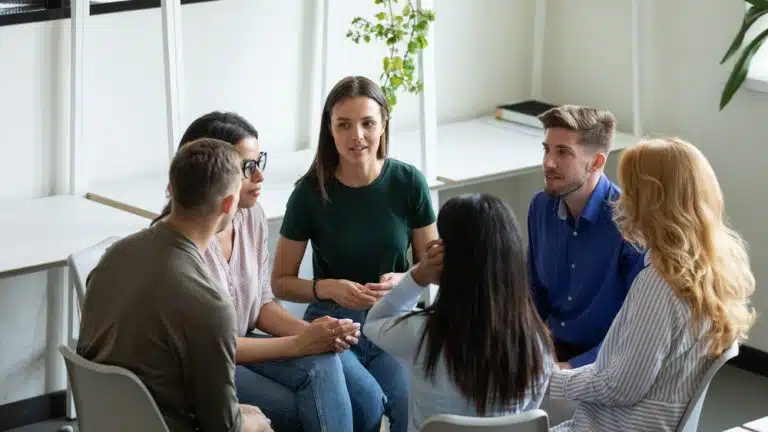 The Columbia Business School is recognized as one of the top business schools in the world, and it is renowned for its ability to find excellent employment opportunities for graduates within three to six months of the time they receive their degrees. Applicants who complete the requirements for graduation from Columbia Business School will be eligible for a starting salary of $150,000.
The three largest consulting firms in the world, McKinsey, Bain, and Boston Consulting Group, were the most active recruiters of students from Columbia University. Graduates of Columbia University also obtained employment at some of the largest companies in the world, like Amazon, Google, and Apple, to name a few of the companies.
Furthermore, being a part of Columbia University gives you access to a remarkable alumni network. Let's take a look at some of the most remarkable people who graduated from Columbia University, which includes famous people from various fields.
Barack Obama – The first African-American president of the USA
Art Garfunkel – One of the greatest singers of all time
Jake Gyllenhaal – Oscar-nominated actor
Amanda Peet – A writer and an actress
Julia Stiles – The Queen of teen movies
Alicia Keys – Singer/songwriter with 15 Grammy awards
B.R. Ambedkar – Inspired the Dalit Buddhist Movement
Amelia Earhart, – First female American aviator
Sara Ali Khan – Rising star of Bollywood
Casey Affleck – Academy Award winner
These are just a few of the noteworthy alumni of Columbia University. Some graduates have gone on to become members of the Supreme Court, Academy Award winners, Nobel Prize laureates, and many more experts in their fields.
Is a Degree From Columbia Worth It?
Is a degree from Columbia worth it? Nearly one hundred different academic majors are offered to students at Columbia University at different degree levels. Columbia University is a vibrant intellectual community with popular undergraduate majors such as Visual Arts, Biochemistry, Computer Science, Economics, and History. Yiddish Studies, Neuroscience, Russian Literature, Evolutionary Biology, and Jazz Studies are some of the unique majors that are available to students at Columbia University.
The student-to-faculty ratio at Columbia University is an extremely low 6:1, which means that the award-winning faculty is easy to communicate with and ask for support with their classes and lectures. The fact that the four-year Columbia graduation rate is 88 percent indicates the university's commitment to providing a rewarding educational experience for students.
The campus of Columbia University, which is in the center of New York City, spans six city blocks and features a vast underground tunnel that is ideal for use during the winter months. The Butler Library is the ninth-largest library system in the United States with more than 11.9 million books and opens around the clock for students during the academic year.
Columbia manages almost 24 dormitory buildings in addition to over 7,800 brownstone residences since around 94% of students live in affiliated housing,
With more than 500 different student organizations to select from, students at Columbia University are never at a loss for interesting things to do. The Columbia Queer Alliance was established in 1967 and holds the distinction of being the first group in the US to serve the needs of the LGBTQ community on campus.
In addition, there are 25 different fraternity and sorority chapters at Columbia University, which means that more than 10% of the student body is participating in Greek life. Meanwhile, students who are interested in participating in athletics can try out for the Columbia Lions, which represents Columbia University in the NCAA Division I-AA Ivy League conference in 31 different varsity sports.
Columbia University also provides its students with complimentary tickets to a variety of New York City attractions, including the Empire State Building, the Metropolitan Museum of Art, and the Guggenheim Museum, as part of its Urban New York program.
A degree from an esteemed university like Columbia will put you at an advantage when looking for employment after graduation. Despite its highly selective admissions, the Columbia graduate rate is among the highest in universities in the US. To ensure your spot in the Columbia enrollment, it's best to consult admissions experts like AdmissionSight.
With one of the highest track records in the industry, an average of 75% of AdmissionSight students are accepted to Ivy League universities as well as Stanford, MIT, University of Chicago, and Caltech. Please feel free to contact us immediately to schedule an appointment for your initial consultation.