Columbia Letters of Recommendation
How Many Letters Of Recommendation Does Columbia Require?
The most prestigious colleges and universities require recommendation letters along with your application. These letters complete your candidate profile, shed light on your character as a person and student, and set the remainder of your application in perspective. The experiences that high school instructors describe can help admissions officers view a more accurate overall picture of who you are thus, the Columbia letters of recommendation are essential to them.
How many letters of recommendation does Columbia require? One letter from your school counselor and two from your teachers are required by Columbia. Applicants for engineering courses must have a math or science teacher as a recommender.
Even though Columbia does allow one additional letter of reference, applicants should only do so if the source is scholarly and the letter will offer something fresh to their application. The Committee discourages the submission of additional recommendations because the Committee will primarily rely on the mandatory recommendations from your secondary school/guidance counselor and high school professors when making admissions choices.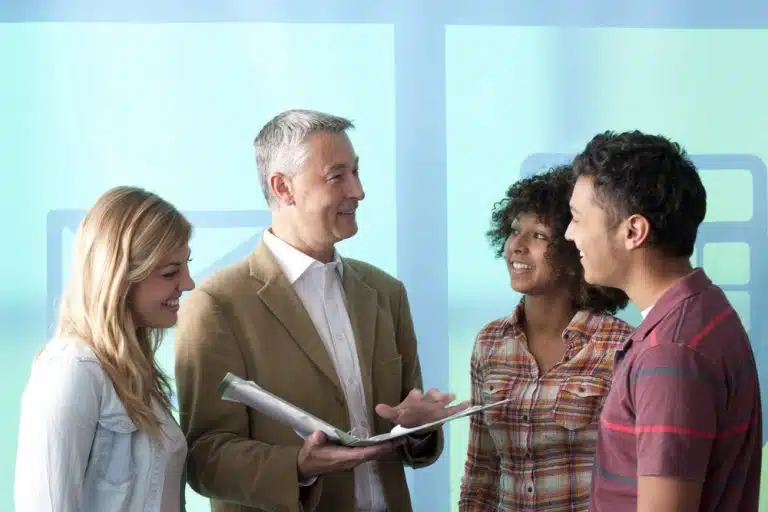 If a writer has worked with you on a research project or in a college course, Columbia will accept an additional letter of recommendation. Instead of being filled out on the Teacher Report forms, these additional Columbia letters of recommendation should be sent directly via email with your name, high school, and date of birth.
You must describe the breadth and depth of your extracurricular and non-academic endeavors in the Activities area of your admission application, even though some applicants request that coaches, internship supervisors, church members, and other community members offer recommendations.
What Should Be In A Columbia Recommendation Letter?
What should be in a Columbia recommendation letter? Both academic and professional references should be in the Columbia letters of recommendation. The quality of your academic and professional recommendations depends on how well the writers know you.
A strong recommendation letter is from someone who knows you and your job well, rather than a reference letter from a higher-ranking member of your organization, who will not be able to provide you with a thorough recommendation Most of your references can be from your field of work if you are a student with extensive job experience (i.e., 10 years of work experience). A minimum of one academic reference should be provided by students with less professional experience.
Academic Reference
As soon as you locate a professor who is familiar with both you and your work, confirm first if the professor is willing and can write you a persuasive recommendation. Discuss with the person who will be writing your reference letter that once they agree to do so, you will email them details about your work and objectives that will help them with the letter when they write it.
Among the materials that can assist your recommendation writer are:
A resume that includes your educational background, employment experience, extracurricular activities, and any awards or accolades you have won.
Your transcript, if available. Your professor can learn more about your entire academic career from your transcript. It enables them to discuss the difficulty of your program.
A list of the professors from your previous classes. It would be better as well if you will provide exemplified work from that specific professor's class. Emphasize the work you are proud of and encourage them to include it in their letter.
Professional Reference Letters
A lot of the advice for recommendation letters for academic work also applies to reference letters for employment. A draft of your goals or application essay should be given for the writer's reference.
If you are no longer employed by the recommender, send them an updated copy of your CV that details the dates and responsibilities you shared with them.
Be sure to discuss the degree you are applying for and your long-term objectives if they are unfamiliar with the program.
Refer to specific assignments or tasks you completed while working with them so they can demonstrate your abilities rather than just listing them.
If the person writing your recommendation has a good story to tell, it will shed additional light on your experience that your resume might not have been able to. Throughout high school, you should pick teachers that are familiar with your academic progress. It's a smart idea to select instructors from your 11th or 12th-grade year. These instructors are aware of your intellectual prowess in difficult courses you have taken in secondary school.
What Is the Deadline For Columbia Recommendation Letters?
There are two admissions processes at Columbia, Early Decision and Regular Decision. Early decision is a legally binding process that requires applicants to commit to attending the university if selected.
So, what is the deadline for Columbia recommendation letters? Early Decision applications must be submitted by November 1 and the QuestBridge National College Match hopefuls must apply by November 1. Meanwhile, applications for Regular Decision must be submitted by January 1st. Columbia letters of recommendation must be submitted including the rest of your application components on these dates mentioned.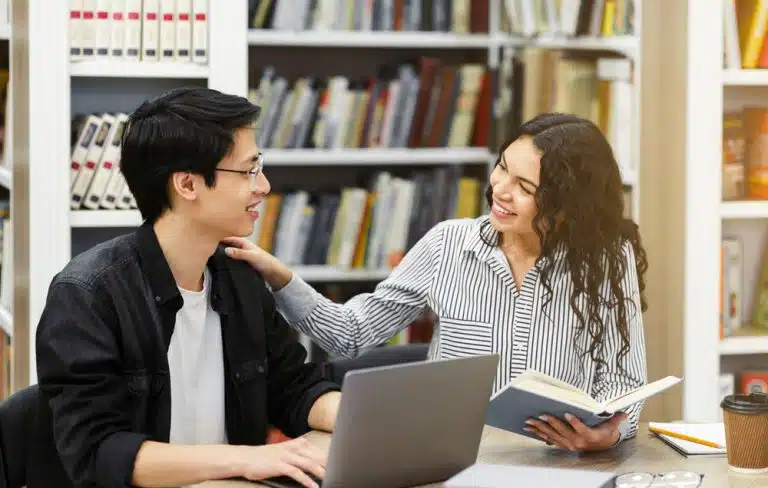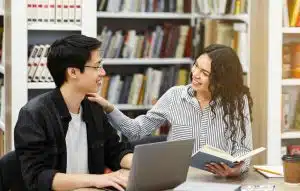 The admissions officers recognize that certain candidates' school records, such as transcripts and recommendations, may come after the application deadline due to the New Year's vacation and secondary school schedules. Teachers, counselors, and/or school administrators can mail their materials or send them by email if they are unable to submit their materials through the Coalition Application or Common Application platforms. After the deadline, Columbia will accept supporting documents from your school without the requirement for counselors or teachers to ask for an extension.
What Are the Requirements To Get Into Columbia?
The Coalition Application, Common Application, or QuestBridge Application are all acceptable at Columbia. You must finish a section on your activities and accomplishments, add some biographical details, and write a personal statement.
What are the requirements to get into Columbia? To get admitted to Columbia University, you must fulfill the following requirements:
Secondary School Report
Columbia-Specific Application Questions
Mid-Year Report
Standardized test scores (currently test-optional until Fall 2024)
English Proficiency test scores (if applicable)
Teacher Recommendations
$85 application fee or a fee waiver
Supplementary materials (if applicable)
Columbia-Specific Application Questions
You must respond to questions particular to Columbia in addition to the Coalition Application and the Common Application.
The writing supplement, also known as the Columbia-specific questions, provides additional information to the admissions committee on your academic, extracurricular, and intellectual interests. Your intellectual curiosity, thought patterns, passion for learning, and sense of self are all shown by these questions. They also allow the admissions committee to get to know you better in your current setting and understand why you think Columbia's unique experiences beyond the classroom will be a suitable fit for your undergraduate studies.
To gain a deeper understanding of you as a unique individual beyond the typical components of the application, the officers carefully consider your responses to these questions as a crucial component of Columbia's comprehensive and contextual analysis.
Supplementary Materials
The submission of supplemental materials is a voluntary step in the admissions process, so you should only do so if necessary. Columbia cautions that "there may be occasions where such credentials provide valuable information that the standard application does not," albeit this is not always the case.
Academic Research
You are welcome to submit a one- or two-page abstract as an addendum to your application if you have worked on academic research in the humanities, social sciences, or languages with a professor or mentor in the sciences, engineering, or other academic fields. Your abstract can be submitted using the Coalition Application's Uploads page or the Common Application's Columbia-specific questions.
Portfolios
If you want to bring your artistic talents to Columbia's campus through a major and/or extracurricular activities, you may choose to submit supplemental portfolios.
Regardless of supplement submissions or majors, students will have access to the arts and maker communities and facilities and be able to participate in the artistic communities of Columbia. Most students who opt to submit an artistic portfolio have accomplishments in their field at the local, state, national, or international level and have invested a lot of time and effort into their art/s.
Students may use the Maker Portfolio as an opportunity to showcase finished products or continuing initiatives that exhibit originality and creativity, technical proficiency, and practical problem-solving skills.
Interviews
Select student interviewers and volunteer members of Columbia's Alumni Representative Committee conduct interviews on behalf of Columbia Undergraduate Admissions from October to March every year all over the world.
Columbia is unable to grant interviews to all applicants, and no assurance can be given that an interview will be available because of the limited number of alumni and current student volunteers to interview the many thousands of applicants.
What Does Columbia Look For In Applications?
Students frequently inquire about "What does Columbia look for in applications?" Columbia search for students who are the best matches for the school, just as you search for the college that is the best fit for you.
Beyond the chance to highlight your academic accomplishments, your application gives you the chance to represent who you are: your passions, interests, background, and—most importantly—what you might contribute to the Columbia community.
Your admissions officer will carefully review all your responses using a holistic approach to find the intelligence, curiosity, and dynamism that define the Columbia student body, as well as the resilience and diversity of voice and background supported by the school's generous need-based financial aid program.
Columbia believes that students will do best in an institution that closely matches their interests, aptitudes, objectives, and values. The institution looks for people who will benefit the most from the distinctive Columbia experience and who will contribute significantly to the community.
Admissions Process
All components of the application aid in the review process because the Columbia admissions process is holistic. Academic performance is considered along with the whole application at Columbia; there is no "cut-off" GPA or test score for admission.
Your personal statement will be reviewed to comprehend your viewpoint and the way you interact with the world. To better comprehend your academic preparedness, your accomplishments in the classroom and at school, and what you might have to offer your Columbia peers, your transcript, school report, and Columbia letters of recommendation will all be taken into consideration.
To better understand your intellectual interests and how your expressions of curiosity and feeling of a community might translate to Columbia's campus, your responses to Columbia-specific application questions will be analyzed.
Columbia's review process is also contextual, considering the various, intersecting ways that your family situation, your job, your commute, your obligations at home and in secondary school, as well as systemic and situational benefits and disadvantages, have influenced you.
The admissions committee will examine the opportunities you have seized from those that were available to you. They will consider how well you perform in the classes you are enrolled in, the variety of personal and extracurricular activities you are juggling along with them, and how you look for challenges within the framework of your setting.
Every component of your application is examined, and even the Columbia letters of recommendation are placed as high importance. Columbia's ultimate objectives are to carry out a careful, deliberate, and fair examination, identify the candidates who are the best fit for the institution, and create an undergraduate community that represents a wide range of views, interests, experiences, and viewpoints. There are no predetermined quotas at Columbia that set the number of applications accepted from any school, area, or demographic group.
While the university places a high weight on academics, much like its Ivy League counterparts, it has a more overt emphasis on intellectual diversity, as reflected in its admissions process. Columbia is known for different people will mention different things, such as its rich history, its prominent location in a major global city, and its esteemed academics. There is a lot more that Columbia could offer.
If you aim to be admitted to this prestigious institution, AdmissionSight can be your partner in your college application journey. At AdmissionSight, we have over 10 years of experience guiding students through the competitive admissions process to get accepted to the top universities in the world. On average, 75% of our students are admitted to an Ivy League university, Stanford, MIT, UChicago, and Caltech, one of the highest track records in the industry. Feel free to set up an appointment today to book your initial consultation.