Columbia Short Answer Questions
What Is the Primary Purpose of Short Answer Questions?
With several essays you need to write for the application, you might wonder "What is the primary purpose of short answer questions?" The writing supplement, also known as the Columbia-specific questions, provides additional information to the admissions committee on your academic, extracurricular, and intellectual interests.
Your intellectual curiosity, thought patterns, passion for learning, and sense of self are all shown by these questions. They also give the admissions committee an opportunity to get to know you better in your current setting and understand why you think Columbia's unique experiences beyond the classroom will be a suitable fit for your undergraduate studies.
To gain a deeper understanding of you as a unique individual beyond the typical components of the application, the school carefully considers your responses to the Columbia short answer questions as a crucial component of Columbia's comprehensive and contextual analysis.
How Many Supplementals Do You Need for Columbia?
How many supplementals do you need for Columbia? Two different types of additional essays with three questions each are required by Columbia for applicants. The Columbia short answer questions require you to think more deeply about why you are interested in Columbia.
The second type is a special list format with three questions that you must answer. Although Columbia's essay prompts may appear to be fairly simple in comparison to some other supplemental essay topics, there is still plenty of potential for creativity within the confines of these specific instructions.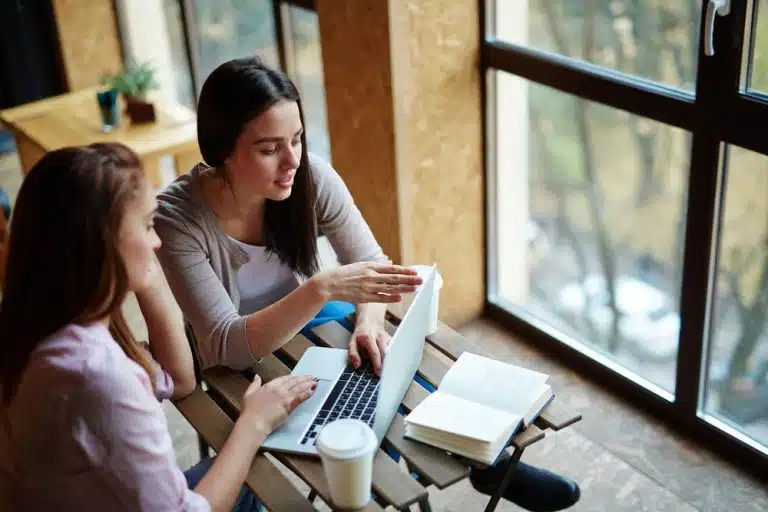 As you complete these essays, keep in mind that Columbia receives more qualified applicants than they can reasonably accept. You will need to find additional ways to set yourself apart because it is difficult to impress these schools with just how strong your academic record is. Making meaningful, intelligent responses to Columbia's supplemental essay questions is one approach to do this.
How To Answer Columbia Short Answer Questions?
Now that we've learned why these supplemental essays are crucial, let's talk about how to answer Columbia Short Answer Questions.
Columbia Short Answer Question No. 1
A hallmark of the Columbia experience is being able to learn and live in a community with a wide range of perspectives. How do you or would you learn from and contribute to diverse, collaborative communities? (200 words or fewer)
Make sure you answer both sections of the question in your Columbia University essay, including how you will benefit from and contribute to the school community. You'll want to demonstrate that you are a willing and cooperative learner and that you feel at ease around people who are different from you.
You should also explain how your sexual orientation, race, gender, having a chronic disease, or socioeconomic background might help to diversify the student body at Columbia. By briefly discussing your background, you can help admissions officers determine how well you'll fit in with the other students.
After outlining how you will contribute, you should go on to discuss how being a part of the Columbia community will help you grow.
You can show that you are open to learning from situations and individuals who have different perspectives by mentioning how your background has affected the way you hold conversations and organize your thoughts. You can do this by talking about a topic you are unfamiliar with; perhaps you were raised in a place where all the people were of the same ethnicity or you have never traveled outside of the country. The Columbia University essay prompt asks you to first highlight your own diversity and then describe how you might benefit from the diversity of others.
Draft for Columbia University essay:
Do you talk about how you'll support diversity on the Columbia campus?
Can you demonstrate how becoming a student at Columbia will benefit you?
Does your comment reveal something new about you to the reader?
Is there a "Why Columbia" essay available?
Yes. All institutions want to discover what makes applicants unique, and this is a popular supplemental essay question. The Columbia essay questions are no different. You have the opportunity to present whatever study you have done at Columbia when completing the application or while writing your Columbia University additional essays.
Columbia Short Answer Question No. 2
Why are you interested in attending Columbia University? We encourage you to consider the aspect(s) that you find unique and compelling about Columbia. (200 words or fewer)
Don't generalize too much for this Columbia University essay by saying things like "the college is in a terrific location" or "I just feel like I belong there." Instead, give specific examples to support your claim to be there. You want to learn as much as you can, so think about reading the Columbia Spectator, the university's student newspaper, or browsing the course catalog to find certain courses that catch your eye.
Show off your investigative prowess and include specific Columbia-only classes, clubs, professors, and research possibilities. When you use a different university's name and submit the same "Why here?" response, colleges can tell. If your response to this Columbia University essay could not be swapped interchangeably with any other schools, your application will be stronger.
Draft for Columbia University essay:
Can you provide evidence of your research into the institution?
Can you describe the special opportunities that Columbia would offer you that you couldn't acquire anywhere else?
Do you go into depth about what you aim to accomplish on the Columbia campus?
Columbia Short Answer Question No. 3
Please tell us what from your current and past experiences (either academic or personal) attracts you specifically to the areas of study that you noted in the application. (200 words or fewer)
Give particular examples that relate to your desired course of study, whether you decide to concentrate on academic, personal, or a combination of the two influential experiences. Discuss your very first poem or narrative if you are interested in creative writing. Describe your favorite chemical reaction and why you think it is fascinating if you wish to study chemistry. Or perhaps you grew up with historical discussions at the dinner table because your parents were history buffs.
Try to concentrate on one to three experiences, perhaps one from the past and one from the present. In addition, if you indicated that you were interested in several fields of study, try to provide an example from your experience that links to each. Make sure to explicitly relate your experience to the reasons you desire to continue on your chosen academic path. Your capacity to explain the logic behind your interests in this Columbia University essay will pique Columbia's curiosity.
Draft for Columbia University essay:
Do you employ active storytelling with little filler?
Can you cite your credentials as a subject-matter authority?
Do you directly relate your anecdote to the academic topic you have chosen?
How would you respond to the Columbia list inquiries?
The extra essays for Columbia University may appear the most challenging after reading these questions. There is no right or incorrect response here, and no single text can assure your acceptance or rejection. Simply try to be sincere, and remember these pointers as you respond to the "List" of Columbia essay questions:
The lists ought to provide light on your educational and personal backgrounds.
The lists shouldn't be excessively long (or too short). To appear "smarter," you shouldn't include too many needless, weighty titles, but you also shouldn't undersell yourself or overedit.
Feel free to mix in some less cerebral titles as long as you counterbalance them with some more well-regarded ones. For these Columbia University essay prompts, try not to solely mention rom-com movies and historical autobiographies.
Make an effort to create lists that correspond to the interests you previously listed on your application.
Don't make up any of your lists, either. Titles you haven't actually read, watched, or listened to should be excluded! You don't want your interviewer to surprise you if you land a job interview.
Columbia Supplemental Essays List: Question One
List the titles of the required readings from academic courses that you enjoyed most during secondary/high school. (75 words or fewer)
It's quite simple to answer this query. Make a list of all the books you have read for English classes to get started. To limit your choices, go back and review your previous course syllabi to see which texts you recall appreciating. It would be ideal to select four to ten books to include on your final selection.
Your completed list, for instance, would resemble this: The works 1984, The Scarlet Letter, Hamlet, The Handmaid's Tale, Life of Pi, and Of Mice and Men are examples. You don't need to worry about being overly creative for this Columbia University essay; instead, you should have names that are reasonably everyone is familiar with. Just be sure you actually read the entire book and that you did so with enjoyment!
Columbia Supplemental Essays List: Question Two
List the titles of the books, essays, poetry, short stories or plays you read outside of academic courses that you enjoyed most during secondary/high school. (75 words or fewer)
Since each person will have a wider range of interests than the subjects covered in the typical English curriculum, this list will be more diverse than the previous one. The fact that these books are not ones you have read in school is what matters most. Since they will be the most current in your memory and reflect your most recent intellectual and personal interests, it can be helpful to limit your reading to works you have read within the last year or two.
Four to ten titles, about the same as on the previous list, is a fair number.
If you are having trouble whittling down your selection, choose books that best describe you as a person and a student—what excites, motivates, and amuses you. Perhaps you're interested in 1960s American popular culture. Who's Afraid of Virginia Woolf? by Edward Albee, In Cold Blood by Truman Capote, The Left Hand of Darkness by Ursula K. Le Guin, Against Interpretation by Susan Sontag, and Ariel by Sylvia Plath are a few examples of works that were influenced by the era.
A drama, a factual book, a fantasy book, a collection of essays, and poetry are all on the aforementioned list. Although it is not required, it demonstrates a wide range of media that are all centered around a particular period of time, which acts as a unifying theme for this Columbia University essay. This sort of list would be very helpful if you were considering majoring in history at Columbia.
Columbia Supplemental Essays List: Question Three
We're interested in learning about some of the ways that you explore your interests. List some resources and outlets that you enjoy, including but not limited to websites, publications, journals, podcasts, social media accounts, lectures, museums, movies, music, or other content with which you regularly engage. (125 words or fewer)
Compared to the other two lists, this one is far more adaptable.
You can list periodicals like Time or newspapers like The New York Times. You can list the podcast that you binge-listened to all of the episodes of or a selection of the albums by your favorite musicians. You'll want to balance your list; avoid making it appear entirely academic while also avoiding listing only television programs like The Bachelorette. However, you can have the most fun with this list. This is the Columbia University essay prompt where you may really use your imagination.
What Does Columbia Look for in Essays?
The following suggestions on how to create a brilliant Columbia essay and what does Columbia look for in essays should be kept in mind regardless of which Columbia essay prompt you are responding to.
1. Speak (write) using your own voice.
The purpose of a college essay is to provide the admissions committee a chance to learn more about you than just your grades, test results, and awards. Your chance to come alive for the essay readers and present yourself as a fully realized person is in your admissions essays.
Therefore, you should confirm that the person you're portraying in your college essays is you. Avoid trying to sound like someone else or acting in a way that you think the committee wants to see.
Your essay will come across as authentic and lose some of its impact if you lie or exaggerate. Tell only true stories about the person you are, not the one you believe Columbia wants to hear about.
2. Steer clear of clichés and overused words.
Avoid employing cliches or overused statements or phrases in your Columbia essays.
These include sayings that have been overused in everyday speech as well as phrases or idioms. The phrase "Be the change you want to see in the world" appears in a lot of essays that the college admissions committee has presumably read. Try to be original.
Similarly, refrain from employing cliches because they lessen the impact and genuineness of your writing.
The admissions committee for Columbia will read hundreds, if not thousands, of essays in which applicants express their passion for New York City. It's cliché and overused to say that you want to study amidst the brilliant lights of New York City. Make sure you have a very precise motivation for wanting to attend school in New York City that is also related to Columbia's chances.
3. Verify your work again and again.
You want to make sure your Columbia essays are the best representation of your work, which ought to nearly go without saying. Make careful to update and check your essays before submitting your Columbia application.
There should be no grammatical or spelling mistakes in your work. Before submitting, be sure to spell- and grammar-check your essays.
You should have another person read your Columbia short answer questions and other supplemental essays as well. You can ask a parent, instructor, or friend for a second view of your work. Ask them if your work accurately represents you as a person and a student. Make sure you haven't missed any minor writing flaws by having them double-check. Your work will be the best it can be by getting a second opinion.
You cover a lot of ground in your Columbia essays! You will get the chance to talk about your academic interests and prospective career goals, as well as why you want to attend Columbia. Additionally, you'll get the chance to discuss Columbia's neighborhood and your favorite works of art and literature.
When writing essays for Columbia, be true and honest. A wonderful depiction of who you are as a person, not only as a student or on your résumé, should be shown in your writings.
In addition to the mandatory essay for the Common Application or Coalition Application, most Ivy League institutions also request additional essay replies. Through these additional responses, these prestigious colleges seek to learn more about the candidate. Consider them as a chance for you to discuss why this specific institution is a good fit for you and vice versa. Your objective is to communicate your values and how the institution supports your long-term objectives.
Additionally, it will assist you in proving to the admissions committee that you have done your research and understand how your desired school runs, including which clubs are active, what courses are offered, and which sports team you want to try out for. You want it to be crystal evident to anyone reading your essay that you blend well in with the school population!
Consider the school's general character and concentration concerning your personal goals as you get ready to answer the extra questions. Visit the school's website to learn more about their educational goals and to consider how they can support your interests. Columbia University takes pride in the symbiotic relationship that exists between its multicultural residential student body and its location in the center of busy New York City. Remember all of this as you consider why Columbia might be the ideal educational environment for you.
Writing supplemental essays such as Columbia short answer questions might be additional work to do but it could increase your admission chances. You may check on AdmissionSight's blog about Ivy League college essays that worked. Finally, set up an initial consultation with AdmissionSight to learn more about writing essays and college admission processes.