Columbia Summer Programs
Participating in a pre-college program offered by Columbia University will not only position you at the front of your class but also in your future profession. Columbia summer programs offered for high school students are educational initiatives meant to assist students in determining the most appropriate way for them to proceed with their studies after high school.
This page provides an overview of the several Columbia summer programs that Columbia University makes available to high school students. Continue reading for an in-depth analysis of instructional strategies utilized by these programs in Columbia that are geared toward high school students.
Does Columbia have a Summer Program?
Does Columbia have a Summer Program? Students have the opportunity to pursue their individual passions while simultaneously gaining experience in the complexities of a college setting during the Columbia Summer Session.
Students have the opportunity to interact with Columbia faculty and explore New York landmarks and institutions — from Wall Street to Broadway, and from museums to medicine — as seen through an academic lens as part of enhanced experiential events. These events can take place anywhere in New York City.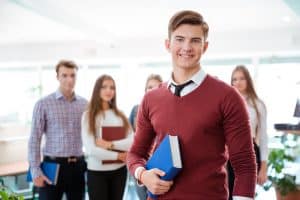 Students have a number of academic and Columbia summer programs options to choose from, including the High School Immersion Program, which offers a commuting, residential, and online option; and College Edge, which is intended for students who wish to gain practical, for-credit academic experience prior to beginning their formal college studies. Both of these programs are available to students.
Columbia Climate School
In collaboration with Putney Student Travel, the Columbia Climate School provides a pre-college curriculum that places an educational emphasis on climate science, environmental conservation, and the effects of climate change. If preserving the natural world is something that piques your interest, you should think about enrolling in a course offered by the Columbia Climate School.
Popular Pre-College Programs
Columbia Climate School in the Green Mountains
Columbia Climate Corps program
Empowering Youth for Climate Action
Technology and Computer Programming
The world-class faculty at Columbia University contribute to making the process of learning how to code enjoyable and comprehensible for students. Students that perform very well academically are given the opportunity to investigate cutting-edge technologies like HTML5, CSS3, and JavaScript using the online learning platform provided by the department. The educational experience provides individualized assistance, a community of fellow pupils, and opportunities for collaborative work on portfolio projects.
Popular Pre-College Programs
Frontend Coding Immersion
Introduction to Programming in C
Computer Programming for Beginners: Coding in Java
Computer Programming for Beginners: Coding in Python
This department offers classes that may be taken online and put a significant emphasis on the many different ways that conflicts can be resolved. Students in high school will receive education on a variety of issues, including government, labor, and civil rights, in addition to learning about ways for resolving interpersonal problems and other types of conflicts. Presentations, talks, simulations, and analyses of films are some of the things that are included in the programs.
Popular Pre-College Programs
Human Rights in the 21st Century: Challenges in International Law and Advocacy
Introduction to Labor Studies
The Supreme Court and Major Topics in US Law
Here are some of the most popular Columbia Summer Programs:
Columbia Engineering Summer High School Academic Program for Engineers
SHAPE is a summer program that allows rising juniors, seniors, and sophomores to get a taste of what it's like to be a college student while concentrating on STEM-related studies. Students will participate in a college-level engineering class throughout each session that lasts for three weeks. In addition to that, there are workshops and electives included in this program.
Columbia University Summer Immersion New York City
Students entering their senior year of high school have the opportunity to spend the summer living in New York City thanks to this program. The curriculum provides instruction in over 70 distinct fields, including architecture, the arts, biology, business, creative writing, and legal studies, amongst others, over the course of three weeks. There is also the option of taking courses that last only one week, and students can choose from a wide range of topics.
Columbia University Zuckerman Institute's Brain Research Apprenticeships in New York
Juniors and seniors living in New York City have the opportunity to gain extensive experience and hands-on training through a program called the Brain Research Apprenticeships (commonly known as BRAINYAC). This program is designed to prepare students for a future job in the scientific field. You will get the opportunity to engage in the one-of-a-kind student experience of working in a laboratory that is based on the actual world, connect with genuine scientists, and develop skills that will assist you in navigating the industry.
Columbia University Online "College Edge" Summer Sessions
Students in grades 11 and 12 have the incredible chance to get a head start on their education by enrolling in college classes and earning college credits through a program called College Edge. Students from both the United States and other countries can participate in this program provided they have a grade point average of at least 3.3 and have completed at least one online course.
Columbia University Online Summer Immersion Programs
Students who will be entering grades 9 through 12 are eligible to take part in the online Summer Immersion sessions, which can be taken for either one or two weeks. Students get together twice a day, under the guidance of lecturers who are among the best in the world, to deepen their understanding of a specific academic topic. This alternative provides students with the opportunity to participate in in-class debates, discussions, simulations, group projects, extracurricular activities, and special lectures.
Columbia Climate School
This two-week intense field theory course is offered by the Columbia Climate School. It is located in the Green Mountains and is aimed at high school students who want to make a positive contribution to the environment. During your time in this program, you will study themes such as environmental justice, the science of climate change, sustainability science, community impact, and climate impact while being immersed in the natural environment.
Columbia Scholastic Press Association Summer Journalism Workshop
High school students are welcome to participate in this online program that lasts for five days and provides instruction in areas such as editing, writing, design, and administration in the fields of media and communications. Students will be able to choose from a variety of courses, such as Editorial Leadership, Newspaper Reporting and Writing, Design Concepts, and News Redesign. Each of these courses will provide students with opportunities for personal feedback and networking.
Columbia Engineering High School Coding Academy
Students will gain a comprehensive understanding of web technologies by participating in an immersion program that focuses on front-end development and lasts for three weeks. You can anticipate learning HTML5, CSS, JavaScript, and jQuery during this course. You will gain practical experience in programming thanks to the project-based nature of the curriculum that you are enrolled in.
Columbia University Academic Year Immersion
During the course of ten weeks, participants in this online program complete courses and participate in community activities on weekends. Because of the rigorous admissions process, you will need to have an outstanding track record in academics in order to be considered. You will receive a letter of evaluation as well as a Columbia Certificate of Completion if you participate in this program, which is an excellent opportunity to get you ready for college and make connections.
Columbia University Science Honors Program
Consider participating in this on-campus learning program that is held on Saturday mornings if you are a high school student who has a significant passion for the subjects of science and mathematics. This low-cost but highly selective program offers courses in the physical, biological, and computer sciences, as well as behavioral science. These classes are taught by research specialists from Columbia University.
Is Columbia Summer Programs Worth It?
Knowing the Columbia summer programs being offered, is Columbia summer programs worth it? Columbia summer programs are well worth your time if you are a high school student who places a high value on learning, making relationships that will last a lifetime, gaining skills through training, and taking part in a student experience that is truly one of a kind. You will be ready for college, and the teachers you have will be among the best in the world.
The majority of colleges and universities provide high school students with the opportunity to spend the summer studying on campus. Younger pupils are given the opportunity to play at becoming college students, strolling across the quad to their higher-level classes as any other student would do during the academic year. This opportunity typically comes in the form of residential programs like the Columbia summer programs that last for many weeks or months.
It is debatable whether or not this was their original intent. The majority of universities and colleges publicly assert that the purpose of impressive-sounding summer programs like the Columbia summer programs is to provide high school students with a taste of what it is like to be a college student. They consume their meals in the cafeterias, sleep in the residence halls, and most significantly, they participate in the same rigorous academic coursework as they would if they were matriculated, students. It will be beneficial to your education.
The majority of pupils, particularly those who may feel understimulated or underwhelmed by the usual high school course load, may view this chance as something out of their wildest dreams.
It is in everyone's best interest to broaden the educational horizons of high school students by introducing them to new fields of study, more difficult academic challenges, and subject matter that is outside of their typical curriculum. The majority of high schools do not provide courses in areas such as global health, film studies, journalism, modern art, or public policy; therefore, Columbia summer programs are the ideal opportunity for your student to investigate these areas.
In addition, accepted students are accorded the status of Scholars rather than that simple Campers. In order for a student to really get interested in anything and get a head start on their college career, it may be necessary for them to spend the summer at a well-known university among other students who share their interests.
There are some misconceptions and drawbacks to these programs that parents need to be aware of. On the other hand, this may appear to be a great investment for high school students who are excited for the next chapter in their academic careers. However, this is something that parents need to be aware of.
Will Attending a Summer Program Guarantee Admission?
So, will attending a summer program guarantee admission? The quick answer is probably not, at least not in a way that is directly relevant. It is imperative that pre-college programs like the Columbia summer programs not be viewed in any way as a backdoor into the respective colleges and universities to which they are attached. The vast majority of these programs have no bearing on the undergraduate admissions procedures of the colleges to which they are attached.
With the exception of the most prestigious programs, college admissions officers are well aware of the high acceptance rates and price tags of many pre-college programs, and they won't necessarily view acceptance into one as a significant achievement unless the program in question is one of the most prestigious programs available. It's possible that they'll simply interpret it as evidence that your family is well off.
Despite this, it might be beneficial for your child to participate in the Columbia summer programs before they head off to college. It is important to keep in mind that many summer programs get their professors from the faculty of the college that hosts them.
This means that even less selected programs may nevertheless present academic challenges. In addition, if your child is given the opportunity to enroll in a class that complements their existing passions and areas of expertise, this will highlight their dedication to the topic at hand and strengthen the profile they are attempting to construct for the purposes of their college applications.
Want to learn more about Columbia summer programs? You've come to the right place. At AdmissionSight, we have over 10 years of experience guiding students through the competitive admissions process.
AdmissionSight can help you put your best foot forward when applying to college this fall. Contact us today for more information on our services.