Columbia University's Double Discovery Center
The Double Discovery Center (DDC) at Columbia University stands as an opportunity for first-generation students from low-income communities in the New York City area. Established in 1965, this comprehensive college access program has evolved over the years to meet the ever-changing academic and social-emotional needs of its students and families.
With partnerships with several local schools and the annual service of nearly 1000 students, DDC is making a significant impact on the path to higher education and success.
How Double Discovery is Achieved
At the heart of DDC's program model lies a unique and enriching experience for both Barnard College, Columbia University, and New York City high school students. The essence of "double discovery" lies in the mutual learning opportunity it offers, where students from various backgrounds come together to learn and grow.
Mission and Vision
DDC's mission is clear and impactful: to prepare first-generation students from low-income and under-resourced communities with the skills and guidance they need to excel inside and outside the classroom. Their vision extends beyond the classroom, aiming for a world where all students have access to the resources necessary to achieve their academic aspirations and more.
Why Double Discovery
DDC offers a safe haven for rigorous exploration, respectful challenge, and advocacy of diverse ideas and perspectives. It's a place where both Columbia and NYC students acquire the skills and agency to forge sustainable pathways to success and life-changing experiences. This holistic learning process lays the groundwork for a more just and equitable society.
Benefits of Double Discovery
Double Discovery Center (DDC), an integral part of Columbia University's mission, stands as a powerful force for transformation and progress. By understanding the benefits it offers across various dimensions, it becomes evident that DDC serves as a beacon of hope, not only for students but for the broader society as well.
School and Career
Academic enrichment and life skills: DDC goes beyond traditional learning by providing academic enrichment, honing life skills, and fostering personal growth. This holistic approach equips students with the knowledge and capabilities needed to excel academically and in life.
Network of support through college process: DDC offers an invaluable support network to students navigating the challenging path to college. This support extends beyond the application process, providing guidance, encouragement, and mentorship, ensuring that students are not alone in their journey.
Access to a network of services at a prestigious institution: DDC's affiliation with Columbia University opens doors to a wide array of resources, from research opportunities to access to renowned professors, creating an enriched learning environment.
Internship and career support: Through DDC, students gain not only academic knowledge but also practical experience. Internships and career support opportunities offered can significantly boost their professional prospects.
Racial and Social Justice
Greater understanding of socioeconomic factors that affect opportunities and outcomes: DDC promotes social awareness by shedding light on the socioeconomic factors that shape individuals' life trajectories. This understanding is crucial in dismantling inequalities and promoting equity.
Increased awareness of educational inequities and systemic barriers to education: By exposing students to the stark realities of educational inequities and systemic barriers, DDC fosters a generation that is committed to addressing these challenges and driving positive change.
Exposure to different worldviews: DDC's diverse environment and student body offer exposure to a myriad of worldviews, fostering cultural sensitivity and promoting inclusivity.
Self
Confidence, agency, resilience: DDC empowers students with self-confidence, agency, and resilience. They not only learn how to navigate the complexities of academic life but also how to tackle personal challenges with determination and grit.
Expanded perspectives, hopes, and aspirations: The experiences and education received through DDC expand students' perspectives, making them dream bigger and aspire to achieve more.
Skills to nurture physical and mental well-being: DDC equips students with skills to nurture their physical and mental well-being, ensuring they are better prepared to face life's challenges.
Teaching
Opportunities to hone teaching skills through interaction with students: DDC is a two-way learning street. Not only do students benefit from the program, but teaching staff also have opportunities to enhance their pedagogical skills through interaction with students, gaining fresh insights into effective teaching methods.
On-going professional development to deepen pedagogical practice through regular training: DDC values continuous improvement. Regular training sessions ensure that teaching staff stays updated and is equipped with the latest pedagogical practices.
Society
Successful and empowered members of society: As DDC alumni graduate, they carry the legacy of the program with them, becoming successful and empowered members of society who are equipped to drive change and contribute positively to their communities.
Community
A deeper relationship with the community surrounding campus: DDC encourages students to become actively involved in their local communities, fostering a sense of responsibility and community engagement.
In conclusion, the Double Discovery Center at Columbia University is not just an educational program; it's a catalyst for transformation, justice, and personal growth. By nurturing individuals with a strong sense of self, awareness of social issues, and valuable skills, DDC is helping to create a brighter, more equitable future for all.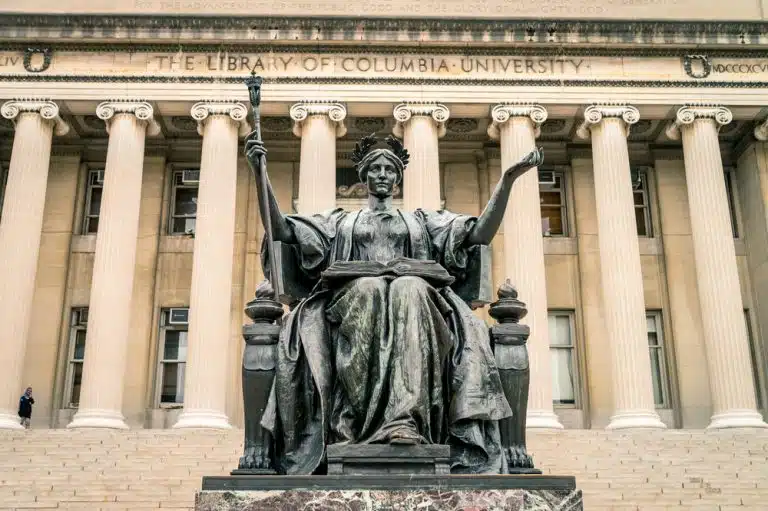 History of Double Discovery Center
Established in 1965 by Columbia and Barnard undergraduates, the Double Discovery Center (DDC) has a rich history deeply rooted in the spirit of community engagement and education.
The program was born out of the recognition that nearby low-income high school students from Harlem and Washington Heights had untapped potential, and that exposing them to the rigor of Ivy League education could be a transformative experience.
The founders of DDC embarked on this journey with a noble intention, but what they discovered in the process was equally transformative. They found themselves immersed in a unique learning experience, one that went beyond textbooks and classroom walls.
This learning experience was a deeper understanding of the rich histories, experiences, and perspectives of the low-income students and families they sought to assist.
The Essence of Double Discovery
The essence of "double discovery" lies at the core of DDC's mission and is responsible for the program's decades of success. This concept represents a two-fold learning journey. On one hand, it empowers historically under-resourced communities with the skills and strategies needed for lifelong learning. This empowerment extends far beyond the classroom, equipping individuals with the tools they need to overcome challenges and thrive.
On the other hand, DDC invites Columbia student volunteers to challenge themselves and embark on a learning journey of their own. The opportunity to engage with and learn from the community they serve is a valuable part of their education. This unique interaction fosters personal growth and a broader perspective, enriching their college experience.
The Impact of Double Discovery
The impact of DDC has not been confined to its immediate community. It has inspired hundreds of college access programs across the country. DDC serves as a model of how a community-based initiative can change lives and enrich the experiences of both volunteers and participants.
As DDC continues to thrive and empower under-resourced communities, it exemplifies the potential for education to bridge gaps and create a more equitable society. The program's history of success is a testament to the power of community engagement and learning, a legacy that continues to shape the lives of all those it touches.
In conclusion, the Double Discovery Center is a living testament to the profound impact that a community-driven, educational initiative can have. It not only empowers under-resourced communities with the tools for success but also enriches the lives of Columbia student volunteers, perpetuating a legacy of learning, understanding, and empowerment that transcends generations.
Double Discovery Center's Program Models
The Double Discovery Center (DDC) takes its mission to heart with a powerful motto: "It's our responsibility, and our privilege to do more." This dedication is evident in the program's model, which focuses on empowering 9th–12th graders from participating schools. DDC's approach, comprised of academic enrichment and a comprehensive college success program, is designed to equip students with the skills they need to thrive both academically and personally.
Program Model #1: Academic Enrichment
DDC recognizes the critical link between a student's readiness for college success and their ability to demonstrate intellectual rigor. While many students are admitted to postsecondary institutions, the completion rates tell a different story.
Only a third of admitted students graduate within four years, and more than 600,000 students leave college without a degree or take longer than four years to graduate. This additional time in college comes with a significant cost, both in terms of tuition and lost earnings.
To address this challenge, DDC's academic enrichment programming focuses on three essential questions:
Knowledge and Skills Acquisition: How does the course or activity contribute to students' acquisition of the knowledge and skills necessary to meet college-ready standards?
Intellectual Rigor: How does this course or activity develop the intellectual rigor of students through appropriate strategies, leading to independent practice?
Culminating Proficiency: How does this course or activity use instructional pacing that allows students to complete a culminating project, demonstrating proficiency in college-ready standards?
Program Objectives in Humanities, STEM, and Arts
In the realm of humanities, DDC strives to improve students' skills in reading, writing, and speaking. Critical thinking, synthesis, and analysis are essential components of this objective. Additionally, the program aims to ignite students' enthusiasm and stamina for literacy activities, such as reading, writing, and speaking.
In the field of STEM (Science, Technology, Engineering, and Mathematics), DDC's objective is to increase students' conceptual and procedural knowledge, enhance their problem-solving skills in Algebra, and provide a strong foundation in STEM content, including the scientific method. These skills are crucial for applying knowledge in real-world, problem-solving contexts and exploring the vast world of STEM careers.
The arts are a crucial part of the program, bolstering students' exposure to cultural resources. Through engaging in new art forms and creative exploration, DDC students have opportunities to make connections with both academic and non-academic topics. These experiences help them bridge the gap between the world of art and their academic pursuits.
Program Model #2: College and Career Success
The Double Discovery Center (DDC) is committed to preparing young people for success in both college and their future careers. Recognizing that readiness for college and career success involves much more than academic prowess, DDC focuses on equipping students with the contextual skills and awareness necessary to not only access postsecondary education but also effectively navigate and thrive in college.
The Importance of College & Career Success
DDC acknowledges that the readiness for college and career success is determined by a student's ability to gain access to the "best fit" postsecondary institution and effectively leverage the resources essential for a successful college journey.
This includes researching different higher education institutions to find the best fit, applying to college and for financial aid, developing meaningful relationships with peers and professors, and becoming resourceful learners and self-advocates with a strong sense of self-efficacy.
Unfortunately, many students fail to apply to college simply because the process is unfamiliar and intimidating. The complexity of the application process can be overwhelming for them and their families, leading to feelings of intimidation and being overwhelmed.
DDC's Approach to College & Career Success
DDC's college and career success programming is designed to address four fundamental questions:
Acquisition of Knowledge and Skills: How does the course or activity contribute to students' acquisition of the knowledge and skills necessary for "best fit" college access and persistence to degree attainment?
Awareness and Skills for Career Exploration: How does the course or activity contribute to students' acquisition of the awareness and skills necessary for career exploration and development?
Social-Emotional Capacity: How does this course or activity develop the social-emotional capacity and traits of students through developmentally appropriate strategies?
Proficiency in College-Ready Benchmarks: How does this course or activity use instructional pacing that allows students to achieve and demonstrate proficiency in a defined set of college-ready benchmarks?
DDC's Objectives in College Access & Persistence
DDC's objectives in the realm of college access and persistence are clear:
Empowerment: Empower students with the skills, knowledge, and awareness required to effectively navigate the college admissions process.
Individualized Counseling: Offer high-quality, individualized college counseling to maximize the college admissions process outcomes.
Social Dynamics Management: Develop their ability to manage the environmental and social dynamics that they will encounter when transitioning into new educational settings.
Career Explorations & Development
DDC is equally committed to guiding students in exploring career options and personal development:
Diverse Experiences: Engage students in a diverse set of experiences, allowing them to explore a range of careers while acquiring the skills, knowledge, and awareness necessary to conceptualize a professional track for themselves.
Career Path Planning: Assist students in making connections between their post-secondary plans and post-undergraduate career goals.
In conclusion, the Double Discovery Center's program model exemplifies a holistic approach to education. It equips students with the skills and knowledge they need not only to succeed academically but also to navigate the complexities of the college application process and future career choices. By addressing the real-world challenges that many students face, DDC is making a significant impact on the lives of its students and helping to create a more equitable future.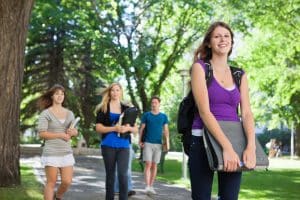 Program Model #3: Healthy Minds and Bodies
The Double Discovery Center (DDC) understands that preparing students for a successful future involves more than just academic knowledge. It's equally essential to cultivate their social-emotional and physical health.
DDC's program model places a strong emphasis on empowering students to be resilient, persistent in the face of challenges, and to develop attitudes, skills, and habits that promote lifelong well-being, both mentally and physically.
Prioritizing Healthy Minds & Bodies
DDC recognizes that mental and physical health are fundamental components of a student's overall well-being. To empower students to thrive, it's crucial to engage them in activities that foster resilience, persistence, and well-being.
By providing these essential life skills, DDC equips students to not only excel in their academic pursuits but also to lead healthier and more balanced lives.
Activities for Lifelong Success
DDC employs a range of activities designed to enhance students' dispositions and skills for lifelong learning and success. These activities include "Relax, Relate, Release," "Adolescent Public Health in Harlem," and "Chat & Chill Sessions."
Through these programs, students not only develop resilience and persistence but also learn valuable coping strategies to overcome obstacles. These skills are instrumental in helping them achieve an understanding of their mental wellness and nurture their physical well-being.
DDC's Objectives in Social-Emotional Development
In the realm of social-emotional development, DDC has clear objectives:
Enthusiasm and Resilience: The program seeks to build students' enthusiasm, resilience, and persistence for lifelong learning and success. These attributes are invaluable not only in academics but also in personal growth.
Coping Strategies: DDC helps students develop a "toolbox" of effective coping strategies. These strategies empower students to overcome obstacles and setbacks, ultimately contributing to their mental wellness and success.
DDC's Objectives in Health
In the sphere of health, DDC aims to achieve the following objectives:
Health Literacy: DDC strives to strengthen students' health literacy and practices to support their physical and mental well-being. A deep understanding of health-related issues equips students to make informed decisions about their well-being.
Exposure to Healthcare Careers: DDC offers students exposures that build their understanding of the world of healthcare careers. This exposure can be instrumental in shaping their future career goals and choices.
The Double Discovery Center's Holistic Approach to Education
At the Double Discovery Center (DDC), every student's potential to succeed is recognized, not just within the classroom but also in life beyond academic pursuits. DDC's commitment goes beyond merely helping students get into college; it focuses on preparing them for the challenges and opportunities life will present.
A Comprehensive Approach to College Prep
DDC offers a comprehensive approach to college preparation. Beyond the standard SAT preparation, the program provides rigorous courses that cover a broad spectrum of topics. These courses extend beyond academic subjects and include financial literacy workshops and college-level writing sessions. DDC understands that academic readiness is essential, but life readiness is equally important.
A Support Network That Cares
DDC's team comprises dedicated and passionate staff, instructors, and volunteers who are unwavering in their commitment to students' success. This support network is not generic; it's tailored to provide comprehensive and personalized assistance to every student.
Empowering Students to Speak Their Truth
DDC challenges students to step into this opportunity to realize their greatest potential, not just as students but as individuals. All college-bound students are encouraged to bring their unique perspectives and experiences to the classroom and speak their truth. DDC believes that every student has as much to offer in collective growth as instructors and Columbia student volunteers. It's a community of mutual learning and growth.
Impressive Results
The impact of DDC is evident in its impressive results:
Over 90% of DDC students graduate from high school in four years and enter college the following fall. This speaks to the program's effectiveness in guiding students towards college and academic success.
DDC has been instrumental in helping over 25,000 NYC youth not only enter college but also graduate from college. This achievement is a testament to the life-changing impact of the program.
Many DDC students have the opportunity to attend prestigious colleges and universities. This includes Ivy League institutions such as Brown University, Columbia University, Dartmouth College, Yale University, Cornell University, and the University of Pennsylvania. This demonstrates the caliber of the program and the opportunities it unlocks for students.
Collectively, DDC students have earned 110 master's degrees and 12 PhDs. These remarkable achievements illustrate the profound impact that DDC has on students' academic and professional growth.
The Double Discovery Center (DDC) is on a mission to empower students to reach their full potential. To ensure that every eligible student has the opportunity to benefit from DDC's transformative programs, we have specific eligibility criteria in place.
Eligibility Criteria
DDC welcomes applications from students in grades 9th to 12th who reside in the following New York City neighborhoods: Morningside, Manhattanville, Harlem, and Washington Heights. Additionally, students from the partner NYC schools listed below are eligible to apply:
Park East High School
Manhattan Center for Science and Mathematics
Community Health Academy of the Heights
Thurgood Marshall Academy for Learning & Social Change
Urban Assembly School for the Performing Arts
Applicants Must Meet the Following Criteria
To be eligible for DDC, applicants must meet the following criteria:
First-Generation: As defined by the U.S. Department of Education, a first-generation student is someone who is the first in their family to attend college. Neither of the student's parents or legal guardians should have a bachelor's degree from an institution of higher education in the United States.
Low-Income Guidelines: Applicants must meet low-income guidelines, as defined by specific criteria provided by the U.S. Department of Education. You can find more information about these guidelines here.
Application Process
The application process for DDC is straightforward:
Complete the Application: Start by completing the application provided. This is the first step toward unlocking the opportunities offered by DDC.
Application Confirmation: You will receive an email confirmation once your application has been successfully submitted.
Enrollment Documents: DDC will reach out to you and/or your school to request enrollment documents, which may include transcripts and report cards. These documents are essential for ensuring the right support is provided to you.
Proof of COVID Vaccination: As part of the enrollment process, you will need to provide proof of COVID vaccination and confirmation of immunization history.
Welcome to the DDC: Once all the necessary documents have been received and processed, you will receive a "Welcome to the DDC!" email. This marks the beginning of your journey with DDC.
Introductory Meeting: Your dedicated counselor will reach out to schedule an introductory meeting with you. This is an opportunity to discuss your goals and aspirations and how DDC can support you in achieving them.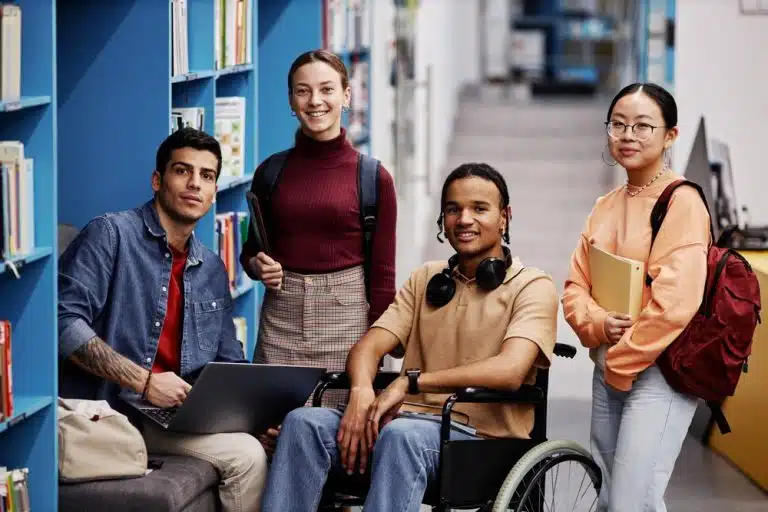 Double Discovery Center's Past Course Offerings
The Double Discovery Center (DDC) has a rich history of offering a diverse array of courses that delve into intriguing subjects, expand horizons, and encourage students to think critically and creatively. Let's take a closer look at some of the captivating courses that have been previously offered.
1. Black Feminist Literature: A Chorus for Us
In this thought-provoking course, students had the unique opportunity to explore foundational Black feminist texts, encompassing music, artwork, and film. The course provided an insightful journey through time, allowing students to contemplate how these texts resonate with us in the present day. It went beyond academic exploration, encouraging students to consider what it means to create their own practice of Black feminist care, both for themselves and for others.
2. Unbecoming Me
"Unbecoming Me" took students on a literary exploration of coming-of-age narratives. Through the analysis of characters who defied societal norms related to their identity, students explored how these characters simultaneously broke free from the constraints of their labels and forged new identities. This course delved into the consequences these characters faced for their transgressions and invited students to ponder whether the newfound freedom was worth the price they paid.
3. Hayao Miyazaki and Studio Ghibli: An Examination of Japanese Culture Through Film
This captivating course ventured into the world of one of the most renowned animators of all time, Hayao Miyazaki. Students delved into his childhood, the life events that shaped his creativity, and the recurring themes found in his films. From environmentalism to the politics of history, love, friendship, and more, this course offered a unique lens through which students could explore Japanese culture and the compelling narratives that Studio Ghibli films present.
4. Modern Genetics: Science, History, Ethics
"Modern Genetics" provided a deep dive into the historical context and contemporary ethical issues surrounding modern genetics. While this course didn't emphasize the technical understanding of scientific concepts, it encouraged students to consider the broader implications of personal genetics, the American eugenics movement, and gene editing. This allowed for critical discussions about the intersection of science and ethics.
5. At the Crossroads: Where We Stand
Our identities are multifaceted, and "At the Crossroads: Where We Stand" celebrated the diverse facets that define who we are. Through a rich collection of texts, including short stories, poems, and non-print media like videos, podcasts, music, and photography, students honed their writing and speaking skills. This course provided a platform to explore the different perspectives presented in literature and encouraged students to engage in thought-provoking discussions.
In conclusion, the Double Discovery Center's past course offerings reflect the program's commitment to providing a well-rounded education. These courses not only covered diverse subjects but also encouraged critical thinking, creative expression, and discussions on topics relevant to the students' lives.
DDC's course offerings have consistently aimed to empower students with knowledge and a broader perspective of the world around them, fostering their intellectual and personal growth.
How AdmissionSight Can Help You With College Admissions
AdmissionSight is a college consulting firm that provides personalized assistance to students throughout the college admissions process. Here are some ways that AdmissionSight can help you:
Admissions strategy: AdmissionSight can help you develop a strategic plan for your college application process. Our professional consultants can assist with identifying schools that are a good fit for your academic, extracurricular, and personal goals and help you plan and prioritize your application strategy.
Application review: AdmissionSight can review your application and provide feedback on how to improve it. We can offer suggestions on making your application stand out and highlighting your strengths and unique qualities.
Essay coaching: AdmissionSight can help you craft compelling essays that showcase your personality, goals, and achievements. We can guide you through the essay writing process and provide feedback on your drafts to help you refine your writing.
Interview preparation: AdmissionSight can provide interview coaching to help you feel confident and prepared for college interviews. Our experts can offer tips on how to present yourself professionally and how to answer common interview questions.
Extracurricular planning: AdmissionSight can help you plan and develop your extracurricular activities to make them more impactful and meaningful. We can suggest activities that align with your interests and goals and provide guidance on demonstrating your leadership and initiative.
Overall, AdmissionSight can provide valuable guidance and support throughout the college admissions process to help you maximize your chances of getting accepted into the college of your choice.
With a high success rate of over 75%, we have built a strong network in the past decade. Book an initial consultation today, free of charge!