Washington University in St. Louis vs NYU: Which University is Right for You?
Choosing the right university can be a daunting task, especially when considering top-tier institutions such as Washington University in St. Louis and New York University. Both universities offer rigorous academic programs and a plethora of extracurricular activities, but their distinctive locations and campus cultures can make all the difference. This article will closely examine and compare Washington University in St. Louis vs NYU based on various factors, including academics, campus life, tuition, and much more. By the end of this article, you'll be equipped with all the necessary information to make an informed decision about which university is the right fit for you!
Location and Campus
One of the primary differences between the two universities is their location. Washington University in St. Louis is located in the heart of St. Louis, Missouri, while New York University is located in one of the busiest and most bustling cities in the world. Studying at NYU means immersing yourself in the vibrant and eclectic culture of New York City, but it also means sacrificing a traditional college campus experience. In contrast, Washington University's campus boasts open green spaces and numerous campus landmarks, such as Olin Library and Brookings Hall, while still being located just a quick ride away from downtown St. Louis.
Another important aspect of the location and campus of these universities is the surrounding community. NYU is situated in Greenwich Village, a neighborhood known for its artistic and bohemian vibe. Students have access to a wide range of cultural events, restaurants, and nightlife options. On the other hand, Washington University is located in the suburban neighborhood of Clayton, which offers a quieter and more residential atmosphere. However, students can still find plenty of entertainment options in nearby neighborhoods like the Delmar Loop.
Additionally, both universities have invested heavily in their campus facilities in recent years. NYU has renovated several buildings and constructed new ones, including a state-of-the-art athletic center and a performing arts center. Washington University has also undergone significant renovations, including the construction of a new student center and a new engineering building. Both universities offer modern and well-equipped facilities to enhance the student experience.
Academics and Programs Offered between Washington University in St. Louis vs NYU
Both universities offer a vast array of academic programs and majors for prospective students to choose from. Washington University offers over 90 majors in Arts & Sciences, Business, Engineering, and more and is particularly renowned for its Pre-Med and biomedical research programs. NYU, on the other hand, offers a much larger selection of over 230 undergraduate majors in a wide range of areas, from business and engineering to film and acting. Both universities offer exceptional graduate programs, with NYU ranking among the top graduate schools in the country for fields such as Law and Education, while Washington University has consistently been ranked as one of the top medical schools in the United States.
Additionally, both universities offer a variety of study abroad programs for students who wish to gain international experience and broaden their horizons. NYU has campuses in several global locations, including Abu Dhabi and Shanghai, and offers study abroad programs in over 50 countries. Washington University also has a strong emphasis on global education, with over 60% of its undergraduate students participating in study abroad programs.
Furthermore, both universities have a strong commitment to research and innovation. NYU is home to several research centers and institutes, including the Center for Neural Science and the Institute for Public Knowledge. Washington University is also a leader in research, with notable centers such as the McDonnell Genome Institute and the Alvin J. Siteman Cancer Center. Students at both universities have the opportunity to work alongside renowned faculty members and contribute to groundbreaking research projects.
Admission Requirements and Application Process
As with any high-caliber university, both Washington University and NYU have highly selective admissions processes. However, their requirements and application processes differ quite significantly. To apply to Washington University, one must complete the Common Application or Coalition Application, submit various essays and supplements, and provide standardized test scores. NYU follows a similar process, requiring the Common Application or the NYU-specific Application, essays and supplements, and standardized test scores. However, NYU also allows applicants to submit creative portfolios, such as artwork or film projects, which can be a boon for students with a creative flair.
It is important to note that both universities also consider extracurricular activities, leadership experience, and community involvement when evaluating applicants. Washington University places a strong emphasis on demonstrated interest in the university, such as attending information sessions or visiting campus. NYU, on the other hand, values diversity and encourages applicants from a wide range of backgrounds and experiences.
Once applications are submitted, both universities have a holistic review process, taking into account all aspects of the application. Washington University typically releases admissions decisions in mid-December for Early Decision applicants and late March for Regular Decision applicants. NYU has a rolling admissions process, meaning that decisions are released on a rolling basis throughout the admissions cycle, with the majority of decisions released by April 1st.
Student Life and Extracurricular Activities between Washington University in St. Louis vs NYU
Both universities have a vibrant campus life with ample extracurricular opportunities for students to engage in. NYU's urban location lends itself to a wide range of opportunities for internships, networking, and cultural experiences, with its campus located within walking distance of iconic New York City attractions such as Washington Square Park, the Metropolitan Museum of Art, and the Empire State Building. On the other hand, Washington University's campus boasts over 300 student-led organizations ranging from debate societies to sports teams. Both universities offer plenty of opportunities for students to get involved and find their niche.
At NYU, students can take advantage of the university's global network, which includes campuses and study abroad programs in cities such as Abu Dhabi, Shanghai, and Berlin. This allows students to gain a truly international perspective and expand their horizons beyond the New York City campus.
Meanwhile, at Washington University, students can participate in a variety of community service initiatives through organizations such as the Gephardt Institute for Civic and Community Engagement. These programs allow students to give back to the St. Louis community and make a positive impact outside of the classroom.
Faculty and Research Opportunities between Washington University in St. Louis vs NYU
Both universities have renowned faculty members conducting cutting-edge research in various fields. At NYU, students have the opportunity to work with Nobel laureates in fields like Economics or Physics, while at Washington University, students have the opportunity to collaborate closely with faculty members who are conducting groundbreaking research in fields like Genetics or Neuroscience. Both institutions have robust research programs that offer students numerous opportunities for research and discovery, including research assistant positions and fellowships.
Additionally, both universities have state-of-the-art research facilities that provide students with access to the latest technology and equipment. NYU's Tandon School of Engineering has a 10,000-square-foot MakerSpace that allows students to work on projects using 3D printers, laser cutters, and other advanced tools. Washington University's McDonnell Genome Institute is a world-renowned genomics research center that provides students with access to cutting-edge technology for genetic research. These facilities, combined with the expertise of the faculty, provide students with unparalleled opportunities to engage in groundbreaking research and make significant contributions to their fields.
Career Services and Job Placement Rates
Both universities have highly regarded Career Services offices, offering students assistance in crafting resumes and cover letters, finding internships and job opportunities, and preparing for job interviews. NYU boasts one of the largest career centers in the country, with a dedicated Wasserman Center for Career Development, which organizes career fairs, offers on-campus interviews with potential employers and provides extensive job search resources. Washington University similarly offers career fairs and networking events, in addition to an extensive online job portal that connects students and alumni with job opportunities both locally and nationally.
Furthermore, both universities have impressive job placement rates for their graduates. According to recent data, NYU has a 93% job placement rate within six months of graduation, with graduates securing positions at top companies such as Google, Goldman Sachs, and the United Nations. Similarly, Washington University has a 95% job placement rate within six months of graduation, with graduates landing jobs at companies like Boeing, Pfizer, and Microsoft. These high job placement rates are a testament to the quality of education and career preparation offered by both universities.
Tuition, Financial Aid, and Scholarships between Washington University in St. Louis vs NYU
With top-tier education comes top-tier tuition costs. Both universities are among the most expensive in the United States, with Washington University currently costing around $54,250 per year and NYU costing around $53,300 per year. However, both institutions offer generous financial aid packages to qualified students, including merit scholarships and need-based aid. In fact, both universities are committed to meeting 100% of demonstrated financial need for admitted students, ensuring that qualified students can attend regardless of their financial background.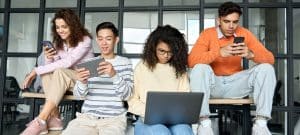 Washington University and NYU also offer a variety of scholarships to students based on their academic achievements, extracurricular activities, and community involvement. These scholarships can cover a significant portion of tuition costs and are highly competitive. Students are encouraged to apply early and often to increase their chances of receiving a scholarship.
Additionally, both universities have dedicated financial aid offices that provide personalized assistance to students and their families. These offices can help students navigate the financial aid process, including filling out the Free Application for Federal Student Aid (FAFSA) and applying for loans and grants. They can also provide guidance on budgeting and managing expenses while in college.
Campus Safety and Security Measures
Both universities prioritize the safety and well-being of their students, with dedicated campus security forces and various safety measures in place. NYU's location in a bustling urban environment necessitates extra precautions, and the university offers a safe ride program, a campus escort program, and emergency response teams available 24/7. Similarly, Washington University has a dedicated police force, along with campus security cameras and emergency response systems. The university also offers a Safe Ride program and a larger on-campus transportation system.
In addition to these measures, both universities also provide resources for students to learn about and practice personal safety. NYU offers self-defense classes and workshops on topics such as sexual assault prevention and alcohol safety. Washington University has a comprehensive bystander intervention program and a campus-wide safety app that allows students to quickly report incidents and receive emergency notifications. Both universities also have counseling and support services available for students who may have experienced trauma or need assistance with mental health concerns related to safety.
Alumni Network and Opportunities After Graduation
Both universities have extensive alumni networks and offer various resources and opportunities for graduates. NYU's alumni network spans the globe, with over 500,000 alumni in 183 countries, and the university offers career services and mentorship programs for its graduates. Additionally, NYU offers multiple opportunities for continued learning, including online courses and graduate programs. Washington University similarly has a vast alumni network, with over 140,000 alumni worldwide. The university offers alumni events and networking opportunities, as well as career services, mentorship programs, and continuing education courses for its graduates.
Furthermore, both universities have strong connections with industry leaders and employers, providing graduates with access to job opportunities and internships. NYU has partnerships with companies such as IBM, Google, and Goldman Sachs, while Washington University has connections with organizations like Boeing, Anheuser-Busch, and Monsanto.
Another advantage of being part of these universities' alumni networks is the opportunity to give back and make a difference. Both NYU and Washington University have active alumni associations that organize volunteer events, fundraising campaigns, and other initiatives to support the universities and their communities. Graduates can also serve as mentors or guest speakers for current students, sharing their knowledge and experience to help the next generation of leaders.
Student Diversity and Inclusivity Initiatives
Both universities are committed to fostering a diverse and inclusive campus community, with various programs and initiatives in place to support underrepresented minority groups. NYU's Office of Global Inclusion, Diversity, and Strategic Innovation strives to create an equitable and welcoming environment for all students, while Washington University's Office of Diversity, Equity, and Inclusion offers programs and resources for students from diverse racial, ethnic, and socioeconomic backgrounds.
One of the initiatives at NYU is the Allyship Program, which provides training and resources for students to become allies in marginalized communities. The program aims to create a network of allies who can support and advocate for underrepresented groups on campus.
At Washington University, the Diversity Peer Educators program trains students to facilitate workshops and discussions on diversity and inclusion topics. The program aims to create a more inclusive campus community by promoting dialogue and understanding among students from different backgrounds.
Athletics Programs and Facilities Offered
Both universities offer a range of athletics programs and facilities for students to take advantage of. NYU boasts a wide range of athletics programs, from Division III varsity sports to club and recreational sports. The university offers state-of-the-art facilities, including a fully equipped fitness center with trainers and nutritionists on staff. Similarly, Washington University offers a robust athletics program, with over 16 varsity sports teams and numerous club and recreational sports. The university boasts impressive athletic facilities, including a fitness center, an indoor pool, and several outdoor fields and courts.
In addition to the athletics programs and facilities mentioned above, both universities also offer opportunities for students to participate in intramural sports. These programs allow students to compete against each other in a variety of sports, including basketball, soccer, and volleyball. Intramural sports provide a fun and competitive outlet for students who may not have the time or skill level to participate in varsity or club sports. Both NYU and Washington University have a strong intramural sports program, with a variety of leagues and tournaments offered throughout the year.
Campus Resources for Students with Disabilities or Special Needs
Both universities offer dedicated campus resources for students with disabilities or special needs. NYU's Moses Center for Students with Disabilities provides counseling services, accommodation assistance, and resources for students with disabilities, while Washington University's Student Health Services offers medical care, counseling services, and disability resources for students with specific needs.
Additionally, both universities have assistive technology centers that provide students with access to specialized software, hardware, and other assistive devices. NYU's Assistive Technology Lab offers training and support for students with disabilities, while Washington University's Adaptive Technology Lab provides access to a range of assistive technology tools and resources.
Housing Options and On-Campus Amenities between Washington University in St. Louis vs NYU
Both universities offer a variety of housing options for students, including traditional residence halls, apartments, and themed communities. NYU offers extensive housing options both on and off campus, including specialized housing opportunities for students interested in language immersion or performing arts. Similarly, Washington University offers a variety of housing options for students, including numerous on-campus residence halls and apartment-style housing. Both universities boast ample dining and recreational facilities for students, including dining halls, cafes, and fitness centers.
Additionally, NYU offers a unique housing option for upperclassmen called "Senior House," which is a community of apartments exclusively for seniors. This allows for a more independent living experience while still being connected to the university community. Washington University also offers a variety of themed housing options, such as the "Sustainability House" and the "Leadership in Medicine House," which provide students with a shared interest to live and learn together.
When it comes to on-campus amenities, both universities have impressive facilities. NYU's Coles Sports Center offers a wide range of fitness classes, a pool, and basketball courts. Washington University's Athletic Complex includes a state-of-the-art fitness center, an indoor track, and multiple sports fields. In addition, both universities have extensive libraries with access to a vast collection of resources, including online databases and special collections.
Student Reviews and Testimonials from Current Students and Alumni
Finally, it's always wise to look at what current students and alumni have to say about their experiences at each institution. Both universities have countless student reviews and testimonials available online, and it's essential to take these into consideration when making your decision. Prospective students should also consider visiting each campus and attending campus tours or events to get a better sense of campus life and culture.
In conclusion, both Washington University in St. Louis and NYU are highly regarded institutions that offer exceptional academic programs and countless opportunities for students to thrive. Ultimately, the decision of which university to attend comes down to personal preference, career goals, and individual needs. By taking into consideration the factors discussed in this article, you'll be better equipped to make an informed decision about which university is the right fit for you!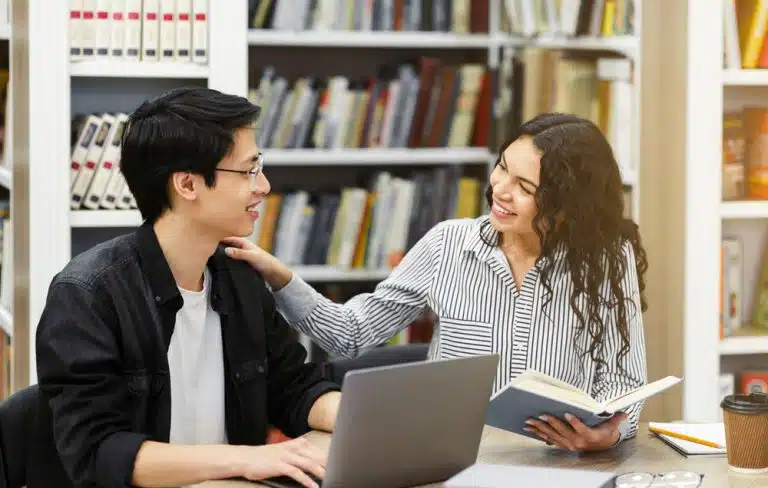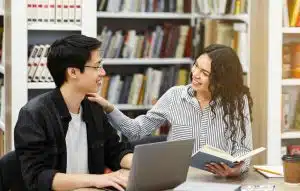 One factor to consider when looking at student reviews and testimonials is the diversity and inclusivity of each institution. It's important to see if students from all backgrounds feel welcomed and supported on campus. Additionally, prospective students should look at the resources and support systems available for underrepresented groups, such as LGBTQ+ students, students of color, and first-generation college students.
Another aspect to consider is the availability and accessibility of internships and career opportunities. It's important to see if the university has strong connections with companies and organizations in your desired field and if they offer resources and support for students to secure internships and jobs. This can greatly impact your post-graduation success and career prospects.