Comparing Yale and UC Davis: A Comprehensive Overview
In this article, we'll be comparing Yale and UC Davis, taking a comprehensive look at each institution and its various key features. With so many fantastic details to consider, it can be challenging to know where to start.
We'll explore subjects such as campus facilities, academic programs, admission procedures, student life, and much more. By the end of this article, you should have a clear idea of which of these two universities is the right fit for you. So, let's dive in!
Introduction: Why Compare Yale and UC Davis?
When it comes to selecting a top university in the United States, both Yale and UC Davis are highly regarded. Although these institutions are on opposite coasts, they both offer a fantastic education and distinct campus culture. Comparing these two universities allows us the opportunity to highlight their unique strengths and differences effectively.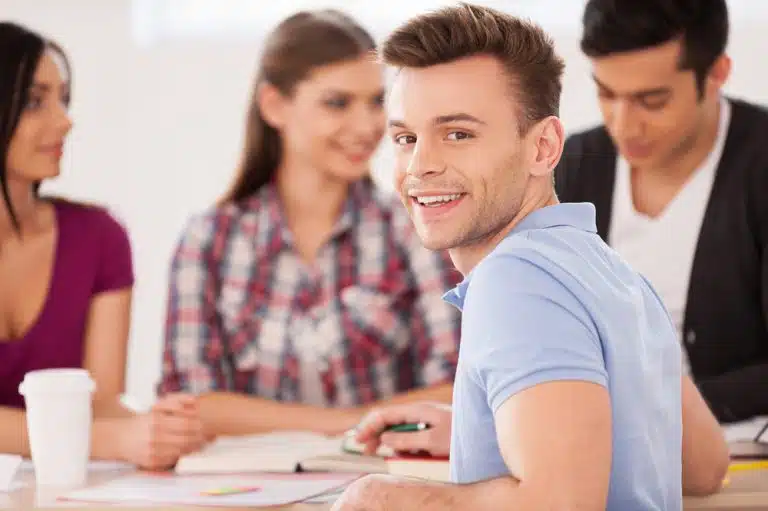 Yale University, located in New Haven, Connecticut, is an Ivy League institution known for its rigorous academic programs and prestigious reputation.
UC Davis, on the other hand, is a public research university located in Davis, California, with a focus on agriculture, veterinary medicine, and environmental science.
Despite their differences, both universities have a strong commitment to research and innovation, making them excellent choices for students seeking a challenging and rewarding academic experience.
History and Background of Yale
Yale University was established in 1701 and is located in New Haven, Connecticut. It is a private Ivy League research university and is one of the oldest universities in the United States.
Over the years, Yale has produced 61 Nobel laureates, 5 Fields medalists, and 3 Turing award winners. The university comprises several undergraduate and graduate programs, including a world-renowned law school and business school.
Yale University has a rich history and has played a significant role in shaping the United States. During the American Revolution, Yale served as a training ground for soldiers, and many of its alumni went on to become prominent figures in the war effort.
In the 19th century, Yale was at the forefront of the abolitionist movement, and many of its faculty and students were active in the fight against slavery. Today, Yale continues to be a leader in research and education, with a strong commitment to social justice and community engagement.
History and Background of UC Davis
In contrast, UC Davis was established much later in 1905, and is located in Davis, California. It is a public research university and is part of the University of California system.
The university is particularly well known for its agricultural and environmental science programs, though it offers a diverse range of programs. UC Davis is recognized as one of the top public universities in the United States for its research and academic excellence.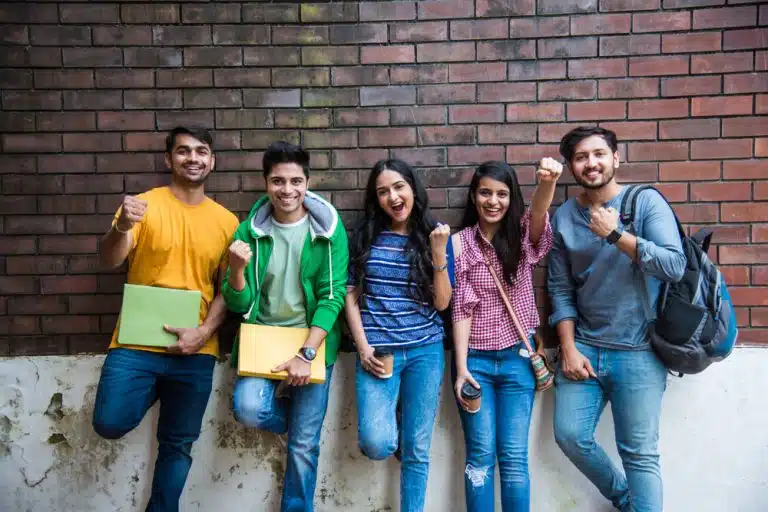 UC Davis has a rich history of innovation and research. In 1967, the university established the first veterinary medicine school in California, which has since become one of the top veterinary schools in the world.
Additionally, UC Davis is home to the world-renowned California National Primate Research Center, which conducts groundbreaking research on primate biology and behavior. The university also has a strong commitment to sustainability and has been recognized as one of the greenest campuses in the world.
Campus Infrastructure and Facilities
Both Yale and UC Davis pride themselves on their impressive facilities and infrastructure. Yale's campus is striking and well-maintained, with iconic Gothic architecture that has become synonymous with the university. The university boasts 14 residential colleges, all with their own unique character and culture.
UC Davis is also known for its excellent facilities, with over 5,300 acres of land at its disposal. The University Campus Farm is a standout feature, where students can take courses and gain hands-on experience in sustainable agriculture.
In addition to the University Campus Farm, UC Davis also has a state-of-the-art Student Community Center, which offers a variety of resources and services to students.
The center includes a fitness center, study spaces, a multicultural center, and even a bowling alley. It serves as a hub for student life on campus and provides a welcoming and inclusive environment for all students.
Academic Programs Offered at Yale
Yale offers undergraduate programs in a wide range of areas, including humanities, engineering, and science. They also have multiple graduate and professional programs such as Law, Medicine, Business, and Public Health, among others.
In addition to the traditional academic programs, Yale also offers unique interdisciplinary programs that allow students to explore multiple fields of study.
For example, the Ethics, Politics, and Economics program combines coursework in philosophy, political science, and economics to provide students with a comprehensive understanding of how these fields intersect.
Yale also has a strong commitment to research, with numerous research centers and institutes dedicated to advancing knowledge in various fields.
Students have the opportunity to work alongside faculty members on cutting-edge research projects, gaining valuable hands-on experience and contributing to the advancement of their field.
Academic Programs Offered at UC Davis
Similarly, UC Davis offers undergraduate programs in many fields, including Agriculture, Humanities, Engineering, and more. They have eight professional schools, including Agriculture, Law, and Medicine, and offer a range of graduate programs.
In addition to its undergraduate and graduate programs, UC Davis also offers a variety of continuing education courses and certificate programs.
These programs are designed for working professionals who want to enhance their skills or pursue a new career path. The courses are offered online and in-person and cover topics such as project management, data analysis, and marketing.
UC Davis is also known for its research programs, which cover a wide range of fields, including agriculture, environmental science, and medicine.
The university has several research centers and institutes, such as the Center for Neuroscience and the Institute for Food and Agricultural Literacy, which provide opportunities for students and faculty to conduct cutting-edge research and collaborate with industry partners.
Admission Process at Yale
Yale is notoriously selective, with an acceptance rate of around 6%. The admission process is rigorous, with multiple rounds of interviews, tests, and essays.
However, if you are accepted, you can be sure that you're part of an exclusive community of passionate and intellectually curious individuals.
The first step in the admission process at Yale is to submit your application, which includes your academic transcripts, test scores, essays, and letters of recommendation.
Once your application is reviewed, you may be invited to participate in an interview with a Yale alumni interviewer. This interview is an opportunity for you to showcase your personality, interests, and achievements.
If you make it past the interview stage, you will be invited to attend a campus visit, where you can meet with current students, attend classes, and explore the campus. During this visit, you may also be asked to participate in additional interviews or tests, depending on your intended major or program.
Admission Process at UC Davis
UC Davis' admission process is not as selective as Yale's, with an acceptance rate of around 41%. They take a holistic approach to admissions, considering not just test scores but also extracurricular activities and essays.
One unique aspect of UC Davis' admission process is its commitment to diversity and inclusion. They actively seek out students from a variety of backgrounds and experiences and have programs in place to support underrepresented groups on campus.
Additionally, UC Davis offers a range of options for prospective students to visit and learn more about the campus. They have virtual tours, information sessions, and even overnight stays for admitted students. This allows students to get a better sense of the campus culture and community before making their final decision.
Scholarships and Financial Aid Availability Comparison
Financing an education in the US can be expensive, but both Yale and UC Davis offer various scholarships and financial aid options. Yale has a need-blind admissions policy for US citizens, meaning that they do not take into account the family's financial situation when considering an application. They also offer generous financial aid packages, making it easier for low-income students to attend.
Similarly, UC Davis has several scholarship options for its students, as well as need-based grants and loans that can help cover tuition costs.
In addition to scholarships and financial aid, both Yale and UC Davis offer work-study programs for students who want to earn money while studying.
These programs provide part-time jobs on campus, allowing students to gain work experience and earn money to help cover their expenses.
Furthermore, both universities have dedicated financial aid offices that can assist students in navigating the financial aid process and finding additional funding opportunities. These offices can also provide guidance on managing student loans and creating a budget to help students stay on track financially.
Campus Life: Extracurriculars, Clubs, and Activities Comparison
Both Yale and UC Davis have a vibrant campus life, with various extracurricular activities, clubs, and organizations.
Yale has over 300 registered student organizations, including several acappella groups, theatre groups, dance troupes, and more. The residential colleges also serve as an essential part of campus life, with several social gatherings and events throughout the year.
Similarly, UC Davis has over 700 student organizations, covering a diverse range of interests like media, sports, and culture. They also have an impressive athletic program, with 25 sports teams, and several intramural sports clubs.
In addition to the numerous student organizations, Yale also offers various community service opportunities for students. The Dwight Hall Socially Responsible Investment Fund allows students to learn about socially responsible investing and make investment decisions for the fund.
The Yale Hunger and Homelessness Action Project is another organization that focuses on addressing issues of hunger and homelessness in the New Haven community.
UC Davis also has a strong focus on sustainability and environmentalism. The campus has a student-run farm, where students can learn about sustainable agriculture and participate in farm work.
The university also has a student organization called the Environmental Policy and Planning Commission, which works to promote sustainable practices on campus and in the surrounding community.
Student Housing Comparison between Yale and UC Davis
Yale has a residential college system, with every student assigned to one of the 14 colleges. This system creates a sense of community and belonging, with students living on campus for four years.
In contrast, UC Davis has a more traditional dormitory-style housing system, with several residence halls and apartments available to students. The university also offers off-campus housing options for upperclassmen.
One advantage of Yale's residential college system is that it allows for more personalized support for students. Each college has its own dean and staff, who provide academic and personal advising to students.
Additionally, the colleges organize social events and activities, which help students build relationships with their peers and faculty members.
On the other hand, UC Davis' housing system offers more flexibility for students who prefer to live off-campus or in apartments. This can be especially beneficial for students who have families or other responsibilities outside of school.
The university also provides resources for students who are looking for off-campus housing, such as a database of available rentals and information on tenant rights.
Research Opportunities Available at Yale versus UC Davis
Both Yale and UC Davis have significant research programs, offering students plenty of opportunities for hands-on experience.
Yale has a strong research focus, with many departments involved in cutting-edge projects. The university also has a thriving research culture, with several research centers and institutes.
UC Davis is known for its research in the agricultural and environmental sciences, with several high-impact projects in these areas. The university has several research centers and institutes, including the UC Davis Center for Neuroscience, the UC Davis Comprehensive Cancer Center, and more.
Additionally, Yale offers research opportunities in a wide range of fields, including the humanities, social sciences, and natural sciences. The university has several interdisciplinary research centers, such as the Yale Center for Environmental Law and Policy and the Yale Center for the Study of Race, Indigeneity, and Transnational Migration.
Conclusion: Which Institution is the Better Fit for You?
Choosing between Yale and UC Davis can be a difficult decision, given both universities' reputation for academic excellence and research output.
If you're interested in a prestigious Ivy League education with an excellent reputation in law, finance, and business, Yale might be the right choice for you.
On the other hand, if you're interested in agriculture, environmental science, or technology, UC Davis's excellent research opportunities and proximity to Silicon Valley could be the way to go.
Ultimately, the choice between Yale and UC Davis will depend on your interests and goals. However, with the information provided in this article, you can make an informed decision and set yourself up for a successful future.