Conquering the Ice: A Guide to Top Colleges with Figure Skating Programs
Imagine gliding across the ice, your breath visible in the cool, crisp air, as your college peers cheer you on from the sidelines. Sounds exciting! However, navigating the list of exceptional colleges with figure skating programs can take time and effort.
This comprehensive guide will help you navigate the icy yet exciting waters of selecting a college with an excellent figure skating program.
What Is figure skating?
What is figure skating? Figure skating, a captivating blend of athleticism and artistry, is a sport that has mesmerized audiences for centuries. It is much more than just spinning and jumping on ice; it's a discipline that requires strength, agility, endurance, precision, and a dash of theatrical flair.
Figure skating can be divided into several disciplines: singles, pairs, ice dancing, and synchronized skating. Singles skating, perhaps the most recognized, involves individual men or women performing jumps, spins, and footwork.
Meanwhile, pairs skating involves two skaters performing in unison, exhibiting stunning elements like throw jumps and lifts that are unique to this discipline.
On the other hand, ice dancing focuses more on rhythm, interpretation of music, and intricate footwork, with less emphasis on jumps.
Lastly, synchronized skating involves a team of skaters performing a routine together, creating complex formations and transitions on the ice.
The discipline you choose to pursue may influence your college selection, as some colleges may excel in one area more than another.
However, regardless of discipline, figure skating at the collegiate level requires dedication, discipline, and passion. It is not just about competing; it's about being part of a team, learning to balance academics with athletics, and growing as an individual.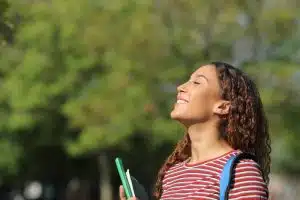 When considering colleges with figure skating and your life beyond, it is crucial to understand the role it can play in your life. Figure skating can be a competitive pursuit, a form of artistic expression, a fun way to stay fit, or even a stepping stone to a future career in the sport.
As you embark on your college journey, remember that figure skating is not just a hobby or a sport, but a lifestyle that can enrich your college experience in many ways.
What do you need to know before starting figure skating?
Embarking on the journey of figure skating, especially at a collegiate level, requires more than just a pair of skates. It involves a commitment that goes beyond the ice, a blend of physical prowess, mental tenacity, and a deep understanding of the sport's demands and rewards.
However, before you lace up your skates and hit the ice, there are several things that you need to know to ensure a safe and enjoyable experience.
So, what do you need to know before starting figure skating?
Let's discuss the essential things you need to know before starting figure skating, from the proper equipment and clothing to the fundamental techniques and safety measures.
Basic Skills and Physical Conditioning Required
Firstly, figure skating requires a solid foundation of basic skills. Even before mastering the art of axles and lutzes, you need to be comfortable with basic moves like forward and backward skating, stops, turns, and crossovers.
Additionally, a good level of physical fitness is essential. Strength, flexibility, balance, and endurance are all key components of a figure skater's physique. Regular off-ice conditioning, including cardio, strength training, and flexibility exercises, can significantly enhance your performance on the ice.
Time Commitment Involved in Figure Skating
The time commitment involved in figure skating is also considerable. Practice sessions, off-ice training, competitions, not to mention travel time, all add up. As a college student, balancing this with your academic responsibilities is crucial. Developing good time management skills and a strong work ethic will be invaluable.
Importance of Mental Strength
Mental strength is another critical aspect of figure skating. The sport involves a degree of risk and demands resilience, determination, and the ability to handle pressure. It is not just about physical strength; it's about having the mental toughness to get up after a fall and keep striving for improvement.
The Cost of Figure Skating
Financially, figure skating can be a significant investment. Skates, costumes, coaching fees, competition expenses, and ice time all come with a cost. It is important to be aware of these expenses and factor them into choosing among colleges with figure skating programs.
Starting figure skating, particularly at the collegiate level, is a journey that requires preparation and dedication. However, with these qualities and a deep passion for the sport, the possibilities are endless, and the rewards are plentiful.
From the thrill of landing a jump to the camaraderie of being part of a team, the life lessons learned, and the sheer joy of gliding on the ice, figure skating can greatly enrich your college experience and beyond.
How to Choose a College with a Great Figure Skating Program
Choosing a college is one of life's significant milestones. If you are a figure skater, the decision becomes even more layered, since you are looking into colleges with figure skating, thinking of pursuing your passion for skating while obtaining a degree.
However, with the right approach and mindset, you can find a college that offers a great figure skating program that fits your needs and goals. The college you select needs to not only meet your academic needs but also support and foster your figure skating ambitions.
Here's a comprehensive guide with some essential tips and strategies to help you how to choose a college with a great figure skating program.
Understanding Your Own Figure Skating and Academic Goals
Before embarking on the journey to find the perfect college, it is essential to understand your personal goals. Are you looking to compete at a high level, or do you view figure skating as a cherished hobby?
Additionally, consider your academic ambitions. What are you planning to major in, and how do you envision balancing your academic pursuits with figure skating? Having clarity on these points will help you find a college that aligns with your aspirations.
Evaluating the Figure Skating Program
Once you've defined your goals, it's time to scrutinize the figure skating programs at potential colleges. Look at the coaching staff's credentials and experience, the team's performance history, the quality of the facilities, and the overall team culture. Is there a balance of competition and camaraderie? Does the program produce successful athletes, and does it provide a nurturing environment for skaters to grow?
Assessing the Academic Aspect
While figure skating is a significant factor, remember that you are also there to get an education. Check whether the said colleges with figure skating offer a strong program in your chosen major and assess the academic support provided for athletes.
Look for colleges that understand the demands of being a student-athlete and provide resources to help you succeed academically.
Considering Financial Aspects
Figure skating can be a significant investment. Make sure to consider the costs associated with the program, including coaching fees, equipment, and competition travel.
Additionally, explore scholarship opportunities and financial aid available for athletes, as these can significantly offset the costs.
Importance of Visiting the College and Meeting the Team
If possible, try to visit the colleges on your shortlist. Nothing beats the firsthand experience of stepping onto campus, visiting the training facilities, and meeting the coaching staff and team members. This visit can give you a real feel for the environment and help you visualize whether you see yourself thriving there.
Remember, the perfect college for you is one that meets your academic needs, supports your figure skating ambitions, and feels like a place you can call home for the next few years. Take your time, do your research, and trust your instincts.
In the end, remember that choosing a college is a personal decision. Trust your instincts and choose a place where you feel you can grow as a figure skater and student. The goal is to find a college where your academic and figure skating dreams can take flight.
Best Colleges for Figure Skating
After understanding what it takes to choose a college with a great figure skating program, let's delve into some of the top colleges known for their exceptional figure skating programs.
These colleges not only have excellent academic programs and solid figure skating programs that could help you achieve your athletic goals.
Dartmouth College
Dartmouth's figure skating team has a strong reputation in the collegiate figure skating world. The college offers a great balance of academics and athletics, making it a top choice for figure skaters. The coaching staff is experienced, and the team is known for its supportive and inclusive environment.
The team competes in the U.S. Figure Skating's Intercollegiate Team Skating program and has been a six-time Intercollegiate National Champion. In the 2023 National Collegiate Final held last month, the Dartmouth Figure Skating Club placed fifth among the sixteen collegiate teams.
University of Delaware
The University of Delaware's figure skating team is part of its strong athletics program. The university has a dedicated ice arena and offers a specialized figure skating science program, making it one of the few colleges where you can study figure skating academically.
The University of Delaware Collegiate Figure Skating Team competes in the Intercollegiate National Figure Skating Championship every year since 2000. The UD team consistently claimed a place on the podium, never finishing below third place.
Boston University
Boston University is one of the oldest colleges with figure skating programs in the country. The BU Figure Skating team competes in the U.S. Figure Skating Intercollegiate Team Skating program, and the team has earned several medals at national competitions. The team gained their sixth national title in last year's intercollegiate competition.
Moreover, the college provides robust support for its athletes and balances this with strong academic programs.
University of Michigan
Known for its strong athletics and academic programs, the University of Michigan also has a competitive figure skating team. The team competes in the Midwestern Section of the U.S. Figure Skating Intercollegiate Team Skating program. The coaching staff is experienced, and the university's facilities are top-notch.

Adrian College
Adrian College in Michigan offers a varsity synchronized skating team and a varsity figure skating team. They are among the few colleges in the country to offer scholarships for figure skaters, making it a financially attractive option for talented athletes.
The college's figure skating teams have had strong showings at national and international competitions.
University of California, Berkeley
UC Berkeley's figure skating team is part of the school's vibrant athletic community. The team competes in the Pacific Coast Section of the U.S. Figure Skating Intercollegiate Team Skating program and has earned several medals in regional and national competitions.
UC Berkeley also stands out for its strong academic reputation, making it an excellent option for those seeking athletic and academic excellence.
Harvard University
Harvard University's figure skating club is one of the oldest and most prestigious in the country. The team competes in the Eastern Section of the U.S. Figure Skating Intercollegiate Team Skating program. Harvard's team has been successful in numerous competitions and has produced several Olympians.
Known for its academic rigor, Harvard also provides robust support for its student-athletes, ensuring a balance between athletics and academics.
Remember, while these best colleges for figure skating have well-regarded programs, the best college for you will depend on your specific academic and athletic goals, financial considerations, and personal preferences.
Each of these colleges with figure skating programs offers a unique environment, and it is important to find one where you can thrive both as a student and as a figure skater. Do not be afraid to reach out to the coaches and current team members to learn more about what each program offers.
Your journey in collegiate figure skating is not just about finding the right college; it is about finding the right fit for you.
Can You Make a Career Out of Figure Skating?
Figure skating is undoubtedly a passion for many, but can you make a career out of figure skating? The answer is a resounding yes. However, it is important to note that pursuing a career in figure skating goes beyond just competing.
While some skaters do continue to compete professionally after their college careers, becoming an Olympian or a world champion, there are many other avenues within the sport that can lead to fulfilling careers.
Coaching is a common path for many former competitors. Sharing your knowledge, experience, and love for the sport can be incredibly rewarding. To become a coach, you will need to master various skating techniques, understand choreography and music interpretation, and learn how to motivate and guide skaters of all ages and levels.
Choreography is another career path in figure skating. Choreographers work with skaters to create routines for competitions, shows, or exhibitions. This role allows you to exercise your creativity and artistic vision, combining the elements of skating with music and storytelling.
Off the ice, there are careers in sports administration or event management. Organizations like U.S. Figure Skating, the International Skating Union, and numerous local skating clubs need professionals to help run competitions, develop programs, and promote the sport.
There is also a growing field of sports science dedicated to figure skating. Experts in biomechanics, sports psychology, nutrition, and physical therapy all play crucial roles in helping skaters perform their best and stay healthy. A career in this field could involve research, working directly with athletes, or consulting with coaches and teams.
Finally, figure skating can also open doors to opportunities in media and broadcasting. Skaters with a strong understanding of the sport and good communication skills can become broadcasters, analysts, or journalists, providing commentary and insights for competitions and other skating events.
So, while a career in figure skating might not necessarily mean being in the spotlight on the ice, there are numerous ways to stay involved in the sport you love.
Figure skating is a field filled with opportunities for those passionate about the sport, and a college figure skating program can be an excellent springboard into these careers. Choosing a college that nurtures your academic and figure skating ambitions is no small feat, but armed with the proper knowledge, you are well on your way to making an informed decision.
Whether you are an aspiring Olympian or a recreational skater, balancing academics and athletics is vital. Remember, your college journey is about more than just figure skating; it is about personal development, academic growth, and building lifelong friendships.
As you consider your options among colleges with figure skating programs, envision where you see yourself thriving. A college should feel like your home away from home, where you can pursue your passion for figure skating and achieve academic success.
And who knows? With dedication, passion, and proper guidance can turn your love for figure skating into a rewarding career. As you lace up your skates and step onto the ice of your potential colleges, remember that every glide, every jump, and spin is a step towards your future.
Before you plan your exciting figure skating journey in college, you must go through the highly competitive college admissions process. Experts like AdmissionSight play a critical role in navigating the world of college admissions.
Our experts are well-versed in the landscape of higher education and can provide valuable insights into various colleges' figure skating offerings, academic strengths, and campus culture. Their expertise can help you understand and evaluate your options more thoroughly, and their personalized guidance can be instrumental in aligning your academic and athletic aspirations.
If you would like to know more about college admissions and the programs AdmissionSight offers, please schedule an initial consultation with us today.