Cornell Campus Size: A Comprehensive Guide for Aspiring College Students
What is the Cornell campus size?
What is the size of the Cornell campus? Cornell University's campus is not only extensive but also thoughtfully designed, covering approximately 2,300 acres (9.3 square kilometers) in Ithaca, New York. The campus is nestled in the heart of the Finger Lakes region, surrounded by stunning natural landscapes, such as gorges, waterfalls, and lakes.
The layout of Cornell's campus is organized into several distinct areas, each dedicated to specific colleges, facilities, and green spaces. The university is divided into seven undergraduate colleges and seven graduate divisions, each with its unique focus and identity. These colleges are spread across the expansive campus, creating a sense of community within each college.
Here is a list of the undergraduate colleges and their general locations on campus:
College of Agriculture and Life Sciences (CALS) – located on the eastern side of the campus
College of Architecture, Art, and Planning (AAP) – situated on the Arts Quad, near the center of the campus
College of Arts and Sciences (CAS) – concentrated around the Arts Quad and extending to the north and west
Cornell SC Johnson College of Business – housed in Sage Hall, near the center of the campus
College of Engineering – located on the northern end of the campus
College of Human Ecology (CHE) – situated on the eastern side of the campus, close to CALS
School of Industrial and Labor Relations (ILR) – located on the eastern side of the campus, near CHE and CALS
In addition to the academic buildings, the campus is home to a multitude of research facilities, libraries, dining halls, and residence halls, which are strategically placed to serve the needs of the students. There are over 260 buildings on campus, each designed with its distinct architectural style, from historic structures to modern marvels.
Moreso, green spaces and natural features are integral to the campus layout, providing recreational areas and peaceful spots for relaxation. Some of the notable outdoor spaces include the Libe Slope, a large grassy hill offering panoramic views of Cayuga Lake and Ithaca, and the Cornell Botanic Gardens, a 4,000-acre living museum of diverse plant collections and sustainable landscapes.
In summary, Cornell University's campus is vast, well-planned, and organized to support a vibrant academic and social life. The layout of the campus fosters a sense of community and offers a diverse array of resources and opportunities for students to grow and excel in their chosen fields.
How to navigate the Cornell campus?
How to get around the Cornell campus?  Navigating Cornell University's expansive campus can seem daunting at first, but with a variety of transportation options and campus resources available, getting around is efficient and convenient. Here are some tips and methods to help you navigate the Cornell campus with ease:
Familiarize yourself with the campus map
Before setting out to explore the campus, take some time to study the campus map, which can be found on the university's website or in print at various campus locations. Familiarizing yourself with the layout of the campus, including the locations of academic buildings, dining halls, and residence halls, will help you find your way around more easily.
Use the campus bus system
The Tompkins Consolidated Area Transit (TCAT) bus system serves both the Cornell campus and the greater Ithaca area. With multiple routes covering the campus, TCAT buses provide a convenient and affordable way to travel between classes, residence halls, and other campus facilities. Cornell students, faculty, and staff can ride TCAT buses for free with a valid Cornell ID.
Take advantage of campus shuttles
Cornell offers several shuttle services to help students and staff navigate the campus more easily. The Campus-to-Campus (C2C) bus service connects the Ithaca campus with the university's satellite campuses in New York City and Geneva. Additionally, the on-campus Blue Light Escort Service provides a safe and convenient way for students to travel between campus locations during nighttime hours.
Utilize the bike-share program
If you prefer to navigate the campus on two wheels, consider using the bike-share program. LimeBike, available at Cornell, allows users to rent bicycles on a short-term basis. The campus is equipped with numerous bike racks and repair stations, promoting a bike-friendly environment.
Walk or jog between campus locations
Cornell's campus is well-connected by a network of walkways and running trails, making it easy to walk or jog between classes and other campus locations. Walking or jogging is not only an environmentally friendly way to get around but also a great way to stay active and explore the campus's natural beauty.
Use the campus escort service
For students who require additional assistance navigating the campus, Cornell offers an escort service through the Cornell University Police Department. Students can request a safety escort to accompany them between campus locations during nighttime hours.
Download mobile apps
There are several mobile apps available to help you navigate the Cornell campus more easily. The Cornell University app provides campus maps, bus schedules, and other useful information. Additionally, the TCAT Bus Tracker app offers real-time bus tracking and schedule information to help you plan your bus rides more effectively.
By using these transportation options and resources, you'll find it easy to navigate Cornell University's vast campus, whether you're attending classes, participating in extracurricular activities, or exploring the many beautiful outdoor spaces.
What is the impact of Cornell campus size on student life?
What effect does the size of the Cornell campus have on student life? The Cornell campus size has a significant impact on student life, offering both advantages and challenges. Here are some ways the campus size affects the student experience:
Diversity and opportunities
The large campus size supports a diverse student population, fostering a rich and inclusive environment where students can learn from and engage with individuals from different backgrounds, cultures, and perspectives. With over 1,000 student organizations and clubs, students have access to a wide array of extracurricular activities, allowing them to explore their interests, develop new skills, and make lasting connections.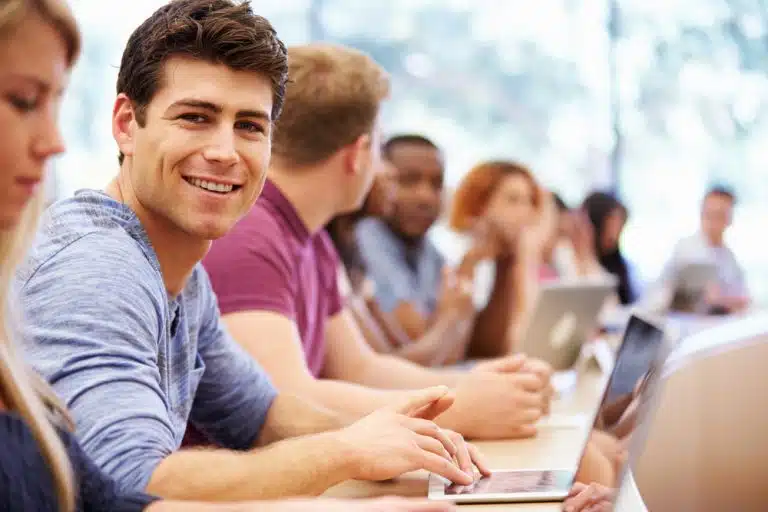 Resources and facilities
Cornell's expansive campus houses numerous academic buildings, state-of-the-art research facilities, libraries, and support services, providing students with everything they need to excel academically and personally. The wealth of resources enables students to delve deeply into their chosen fields and access unique learning opportunities, such as undergraduate research and specialized labs.
Campus Community
The Cornell campus size allows for a sense of community within each of the university's colleges and schools, fostering strong connections among students and faculty members. The university's residential system also helps students build friendships and establish support networks, as many residence halls are designed to house students with similar academic interests or cultural backgrounds.
Physical activity and outdoor recreation
The large campus offers ample opportunities for physical activity and outdoor recreation, with sports facilities, green spaces, and scenic trails for walking, running, or biking. Students can take advantage of the natural beauty surrounding the campus to maintain a healthy lifestyle, relieve stress, and enjoy the outdoors.
Independence and personal growth
The size of the campus encourages students to become more independent and self-reliant, as they must learn to navigate the campus, manage their time, and seek out resources and opportunities. This fosters personal growth and the development of essential life skills, preparing students for success beyond their time at Cornell.
Social life and networking
A larger campus can sometimes make it more challenging to form close friendships or find niche communities, as students are spread across a vast area. However, the large student body also creates opportunities for networking and building connections across various fields, cultures, and interests, both during and after their time at Cornell.
In summary, the Cornell campus size has a considerable impact on student life, offering a unique and enriching experience that fosters academic success, personal growth, and a vibrant campus community. While there may be challenges associated with navigating a large campus, the benefits and opportunities available to students at Cornell make it an exceptional choice for higher education.
 Is Cornell's campus size right for you?
Is the size of Cornell's campus appropriate for you? Deciding whether the Cornell campus size is right for you depends on your preferences, priorities, and expectations from your college experience. To determine if Cornell's expansive campus is a good fit for you, consider the following factors:
Learning environment
Cornell's large campus size contributes to a diverse and inclusive learning environment, with students from various backgrounds and cultures. If you value engaging with a wide range of perspectives and ideas, Cornell's campus size may be an appealing factor.
Opportunities and resources
A larger campus typically offers more resources, academic facilities, and extracurricular opportunities. If access to cutting-edge research facilities, extensive libraries, and a wealth of student clubs and organizations is essential to you, Cornell's campus size may be a significant advantage.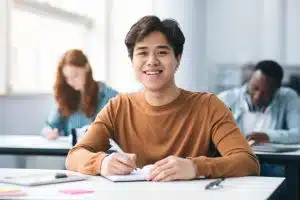 Sense of community
While Cornell's campus size allows for strong communities within individual colleges and residence halls, it can also make it more challenging to form close friendships or connect with the entire student body. If you prefer a close-knit community where you can easily get to know most of your fellow students, you may want to consider a smaller campus.
Transportation and travel time
Navigating a large campus may require additional planning and travel time. If you prefer a compact campus where you can quickly walk between classes and facilities, a smaller campus might be a better fit for you.
Networking opportunities
A larger campus and student body provide numerous networking opportunities across various fields, cultures, and interests. If you're seeking to build connections that will benefit you during and after your time at Cornell, the campus size may offer an advantage in terms of networking possibilities.
Ultimately, determining if Cornell's campus size is right for you depends on your personal preferences and expectations for your college experience. Reflecting on these factors and visiting the campus in person, if possible, can help you decide if Cornell's expansive campus aligns with your vision of an ideal college environment.
In conclusion, Cornell University's expansive campus size offers a unique and enriching college experience, providing students with a diverse learning environment, abundant resources, and a multitude of opportunities for personal growth and development. As you consider your options for higher education, it's essential to determine if Cornell's campus size aligns with your priorities and preferences.
To help you navigate the college admissions process and make informed decisions about your future, AdmissionSight offers expert guidance, support, and resources tailored to your needs. With AdmissionSight by your side, you can confidently explore the vast and inspiring landscape of Cornell University and envision a bright future shaped by the exceptional opportunities this prestigious institution has to offer. Contact us!