Cornell Graduation Rate
What Is the Graduation Rate for Cornell University?
Most students enter college with a four-year plan in mind, but altering or adding majors, retaking coursework, or taking time off for personal reasons can easily push that plan to five or even six years. While it is vital to make the most of your college experience, taking additional semesters to obtain your degree means paying more in tuition and fees.
Now, what is the graduation rate for Cornell University? In 2021, the Cornell graduation rate was 94.14 percent. Among the 3,173 candidates, 2,987 have finished their degree/certificate programs.
Cornel1 Graduation Rates in 2021
| | |
| --- | --- |
| Completion Period | Cornell Graduation Rate |
| Within 4 Years | 87.6% |
| Within 5 Years | 93.1% |
| Within 6 Years | 93.9% |
| | |
| Gender | Cornell Graduation Rate |
| Women | 95.3% |
| Men | 92.4% |
| | |
| Race/Ethnicity | Cornell Graduation Rate |
| White | 95.0% |
| African-American | 89.7% |
| Hispanic | 90.2% |
| Asian | 96.0% |
| American Indian or Alaskan Native | 73.3% |
| Unknown | 94.0% |
| International/Non-resident | 94.5% |
Based on first-year students who began in autumn 2015, Cornell has one of the highest percentage of students who graduated in four years.
How Many Credits Do You Need to Graduate From Cornell?
Cornell University awarded a total of 3,781 Baccalaureate degrees during the 2021-2022 academic year. Students might wonder, "How many credits do you need to graduate from Cornell?"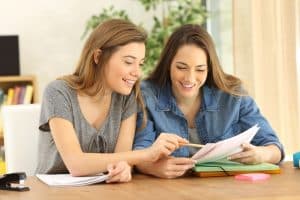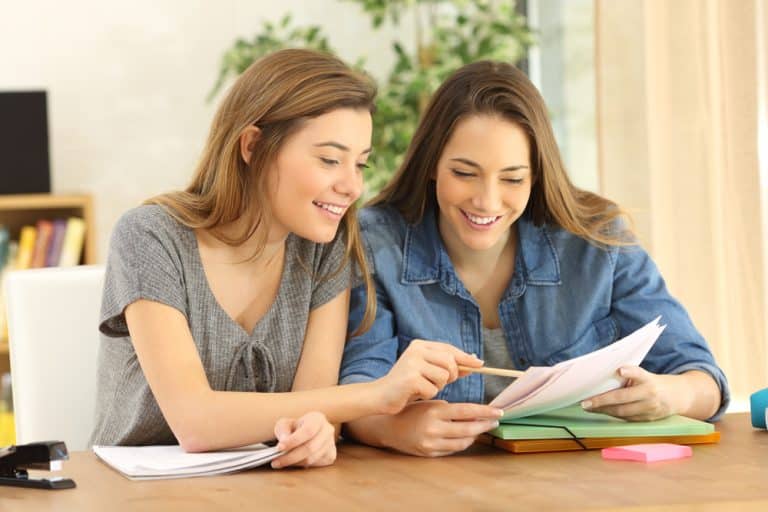 We'll go over the credit requirements needed to complete a degree in this institution.
Cornell University Credit Requirements
To graduate, a student must complete at least 120 academic credits. Physical education and "10XX" courses do not count toward the 120 credits required.
At least 60 of the 120 credits necessary for graduation must be acquired at Cornell University (applicable to transfer students).
As freshmen, students may apply up to 15 non-Cornell credits earned toward the 120 credits required for graduation. These credits include AP, IB, and other college credits.
No college credit obtained before to matriculation and utilized to satisfy Cornell's minimum admission requirements may be applied toward the 120-credit requirement for graduation. Transfer students are exempt from this policy.
College courses given in high schools or credited toward high school graduation are not for credits or fulfillment of requirements (i.e., Syracuse Project Advance).
Extramural credit at Cornell is limited to 15 credits toward the 120-credit requirement.
The number of credits that can be applied toward the 120-credit requirement for special studies courses (4000, 4010, 4020), 4030 courses, and courses taken with an optional S-U grade is strictly limited.
Beyond the basic requirements of the major, students have personal goals in selecting courses. The institution is diversified, with several departments, centers, and special programs, as well as nearly limitless disciplines of study. Counselors and faculty advisors are available to help students decide which courses will best complement their education and academic goals.
What Do Most Cornell Graduates Do?
Cornell is well-known for various programs, including hotel management, engineering, and architecture. Cornell's School of Hotel Administration is the only four-year hospitality management school at a prestigious school in the US college.
So, what do most Cornell graduates do? For the past five years, most graduates have entered or sought to enter the labor force after graduation, with around one-third entering or preparing to go to graduate school. Most Cornellians who apply to law school do so a few years after graduating, usually within one to three years.
The majority of Cornellians who go to medical school take 1-2 gap years after graduation, applying as seniors or one year after graduation. This is becoming more widespread in other graduate and professional schools.
Graduates of Cornell's College of Arts & Sciences find success in a wide range of employment fields, including technology, law, and finance, as well as media, government, and nonprofits. Similarly, A&S graduates pursue a wide range of graduate degrees after completing their undergraduate studies in Cornell.
At colleges such as Columbia, Georgetown, Brown, MIT, NYU, Northwestern, Oxford, Penn, UCLA, Tufts, and Cornell, A&S alumni succeed in fields such as computer science, medicine, mathematics, social sciences, fine arts, business management, law, engineering, and many more.
Outcomes for the Class of 2021
| | |
| --- | --- |
| Status | Percentage |
| Employed | 63% |
| In Graduate/Professional School | 29% |
| Seeking for Jobs | 3% |
| Other Endeavors (getting ready for graduate school, traveling, volunteering, or taking time off) | 5% |
Details about Employment
Following graduation, students from the Class of 2021 reported working in 11 different industries.
Financial Services – 19%
Technology – 17%
Education – 14%
Consulting/Professional Practice – 13%
Human Healthcare Services – 7%
Other – 7%
Other Nonprofit Organization – 6%
Government – 5%
Communications/Media – 5%
Law – 4%
Retail – 3%
Top Employers of Cornell Graduates
The following are top companies that have hired Cornellians. A total of 394 distinct employers employed graduates from the Class of 2021.
 Facebook
Cornell University
Amazon
Deloitte Consulting/Goldman Sachs
Microsoft
Amazon Web Services/Morgan Stanley
Bank of America Merrill Lynch/Capital One/Citi/Google
Other examples of employers
American Defense International
Boston Children's Hospital
Agency for Performing Arts
National Fish and Wildlife Foundation
National Institute of Health
U.S. Department of Justice
Spotify
United Talent Agency
The Class of 2021 graduates entered 84 distinct graduate fields after graduation.
| | |
| --- | --- |
| Field of Study (Graduate) | Percentage of Cornell Graduates |
| Computer Science | 17% |
| Law | 10% |
| Medicine | 7% |
| Physics | 6% |
| Information Science | 4% |
Following by the types of degrees pursued by Cornell graduates.
| | |
| --- | --- |
| Type of Degree | Percentage of Cornell Graduates |
| PhD | 29% |
| MEng | 14% |
| MS | 12% |
| MA | 12% |
| JD | 10% |
| Other | 9% |
Furthermore, with the impressive Cornell graduation rate, Cornell University produce exceptional graduates each year. The institution claims to be the only institution with three female winners of unshared Nobel Prizes: novelists Pearl S. Buck and Toni Morrison, who won the Nobel Prize in Literature, and Barbara McClintock, who earned the Nobel Prize in Physiology or Medicine. E.B. White, another great author who attended Cornell, obtained his B.A. in 1921.
Former Cuban President Mario Garcia Menocal obtained a bachelor's degree from Cornell's School of Engineering in 1888, while pop culture's beloved Superman actor Christopher Reeve earned a bachelor's degree in English and music theory in 1974.
Finally, Cornell alumni who have earned a name for themselves in business include Mondelez International's CEO Irene Rosenfeld and Johnson & Johnson's chairman Sandi Peterson, who earned BA in Psychology and BA in Government Studies, respectively.
Is a Degree From Cornell Worth It?
College is, by all accounts, one of the best investments a person can make. A college diploma is the entry point to the top occupations with the greatest opportunity for advancement and earnings growth over time. Students and parents often ask, "Is a degree from Cornell worth it?"
After becoming a part of the 94-percent Cornell graduation rate, the graduates become members of the Big Red family, with more than 250,000 members to date. Cornell is comprised of a varied community of scholars who work, teach, and participate in all parts of the world. Access to the alumni network begins the moment you set foot on campus and lasts a lifetime, from increasing your career network to connecting with like-minded individuals.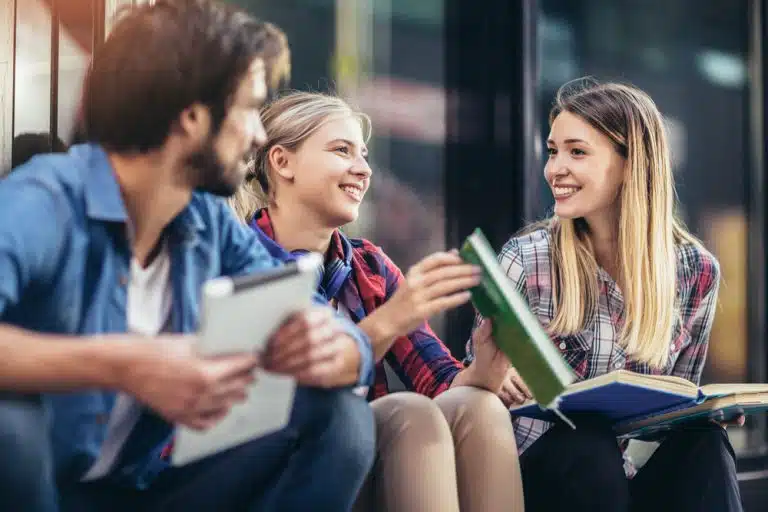 Cornell University costs an average undergraduate in-state student $41,958 per year and an out-of-state student $62,456 per year. The specific tuition charge for a graduate student varies depending on the school and the type of program. According to NCES data, the average annual tuition for a graduate student at Cornell College is roughly $29,500.
Cornell provides a comprehensive financial aid system that gives help depending on the student's financial need, ensuring that funds are given fairly, to preserve Ezra Cornell's ideal of a university where "any person can get instruction in any field" is alive.
Awards and scholarships from the federal government, as well as institutional and state grants, work-study employment, and student loans, are all available at Cornell.
According to PayScale, the average yearly pay for Cornell graduates is $90,000 per year. This amount, however, is affected by a variety of factors, including skill level, industry experience, employer, and geography. Software engineer, data scientist, and veterinarian are all common job titles for Cornell grads, with salaries ranging from $50,000 to $100,000.
Meanwhile, according to an internal school report, the average base salary for the Nolan School of Hotel Administration's Class of 2021 graduates was $71,134. This is a 3% gap above the average base salary for the Class of 2020.
To conclude, Cornell is a good university. It is a member of the prominent Ivy League network, which consists of eight prestigious private research universities in the United States. Ivy League universities, such as Cornell, are noted for producing very successful alumni who go on to have successful lives in any field they choose.
Cornell is the 17th-best university in the United States and the 21st-greatest institution in the world, according to the US News & World Report. The Cornell graduation rate might be one of the highest rates among the universities, but the school's admissions process is also as competitive as those of the elite universities.
There were nearly 71,000 applications received for a spot in the freshmen class of 2022-23, but the school accepted only 4,908 students. This indicates that the acceptance rate at Cornell was 6.9 percent, which is the lowest it has ever been in the school's history. For the previous year, the acceptance rate was 8.7 percent.
Gaining admission to Cornell is indeed a big challenge, even for the most brilliant students. If you want to attend Cornell, you should start working toward that objective as soon as possible. Excel in all your high school studies and devote the time necessary to achieve the greatest possible ACT or SAT score. Write the most captivating essay you can and make use of the opportunities available in your high school and community. If you need an expert's advice, AdmissionSight is just an email away.
At AdmissionSight, we have over 10 years of experience guiding students through the competitive admissions process to get accepted to the top universities in the world. To know us more, set up an appointment for an initial consultation today.