Cornell Spring Break 2023
The academic programs of Cornell University are notoriously challenging, and the university's faculty members are consistently ranked among the best in the country. Before the last push of the academic year, students at Cornell get the opportunity to unwind, rest, and recharge during the Cornell spring break, which is one of the numerous traditions that have been ingrained at the institution.
When is spring break at Cornell?
When does Cornell have their spring break? Spring break at Cornell typically takes place during the second or third week of March, and it is a time when students can take a break from their academic pursuits and enjoy some time off. For this year, spring break for Cornell falls on April 1 to 9, 2023.
For many students, spring break is a time to travel, explore new places, and experience different cultures. Others use the break to catch up on sleep, spend time with family and friends, or engage in recreational activities.
What is the Cornell Fitness Center?
What exactly is Cornell Fitness Center and how do they operate during Cornell spring break? Cornell Fitness Centers are a cornerstone of student life at Cornell University. With three locations on campus, the facilities offer a variety of workout equipment, exercise classes, and wellness programs for students, faculty, and staff.
The Fitness Centers play a vital role in promoting healthy living and physical fitness among the Cornell community, and they operate throughout the academic year, including during Cornell spring break.
During Cornell spring break, the Fitness Centers remain open and available to students, faculty, and staff who remain on campus. However, their operating hours may be modified to reflect the reduced demand during the break.
Typically, the Fitness Centers are open from 6:00 am to 8:00 pm on weekdays and from 10:00 am to 6:00 pm on weekends during spring break. These hours may vary depending on the location, and students are encouraged to check the Fitness Centers' website for updated schedules.
Students can also take advantage of the Fitness Centers' group fitness classes, which are offered throughout the week. These classes include options like yoga, Pilates, cycling, and kickboxing, and they are taught by certified instructors who are knowledgeable in their respective areas of fitness.
Finally, it is worth noting that the Fitness Centers take a number of precautions to ensure the safety of students during spring break.
This includes maintaining high standards of cleanliness and hygiene in the facilities, requiring students to wear masks while working out, and limiting the number of students in each workout area to ensure social distancing.
Students are encouraged to review the Fitness Centers' safety policies before using the facilities during Cornell spring break.
What are the personal and professional development programs available during Cornell spring break?
What personal and professional development opportunities are available during Cornell spring break? Cornell University offers a wide range of personal and professional development programs for students during the spring break period.
These programs are designed to provide students with opportunities to enhance their skills, explore their interests, and prepare for their future careers.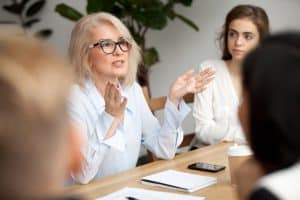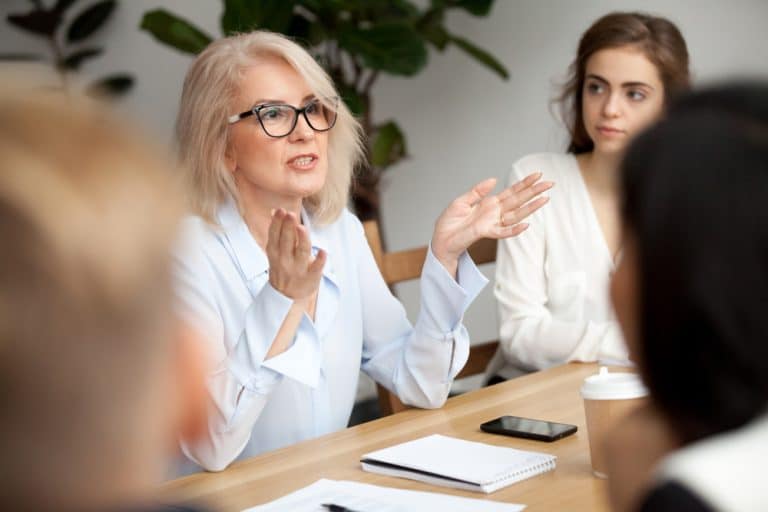 Whether students are looking to build their resumes, expand their knowledge in a particular field, or simply pursue a new hobby, there are a variety of options available to them during Cornell spring break.
Alternative Breaks program
A popular personal development program is the Alternative Breaks program, which provides students with opportunities to engage in service projects and community-building activities during the spring break period.
These programs can be either domestic or international, and they provide students with opportunities to learn about different cultures, engage in meaningful service work, and build connections with people from diverse backgrounds.
This program is a great way for students to make a positive impact while also developing their leadership and communication skills.
Cornell Career Services
For students interested in professional development, Cornell offers a range of career-focused programs during spring break. The Cornell Career Services office offers a variety of workshops and events designed to help students build their resumes, prepare for job interviews, and connect with potential employers.
Included in these activities are opportunities to have your CV reviewed, participate in simulated job interviews, and network with alumni and industry experts.
In addition, many academic departments provide students with opportunity to learn about the most recent trends and best practices in their chosen profession by hosting industry-specific seminars and conferences throughout the break time.
Other programs
During Cornell spring break, the university also provides a selection of programs that focus on entrepreneurship and innovation. These classes are geared on assisting students in the process of developing their ideas and beginning their own enterprises.
The Cornell Entrepreneurship Network hosts a wide range of courses and events that cover a number of topics, including the genesis of business ideas, market research, and the preparation of business pitches.
The Cornell Innovation Lab, on the other hand, makes available to students a variety of tools, including financing, mentors, and other people who can guide them in making their ideas a reality.
Cornell University has a number of different programs for students who are interested in applying to graduate school or other advanced degree programs. These programs are meant to assist students in preparing for the application process.
These programs include workshops on writing personal statements and crafting an application that is compelling, as well as sessions on financing graduate school and choosing the right program for one's goals.
In addition, these programs provide participants with the opportunity to network with other individuals who share similar interests.
Are there any opportunities for adventure or thrill-seeking activities during Cornell spring break?
During the week when Cornell students are out for spring break, are there any options for exciting or adventurous activities? Spring break is a time for students to unwind and take a break from their academic responsibilities.
For some, that means hitting the beach or lounging at home. But for others, spring break is an opportunity to seek out adventure and thrills. If you are looking for an exhilarating way to spend your spring break, look no further than Cornell University.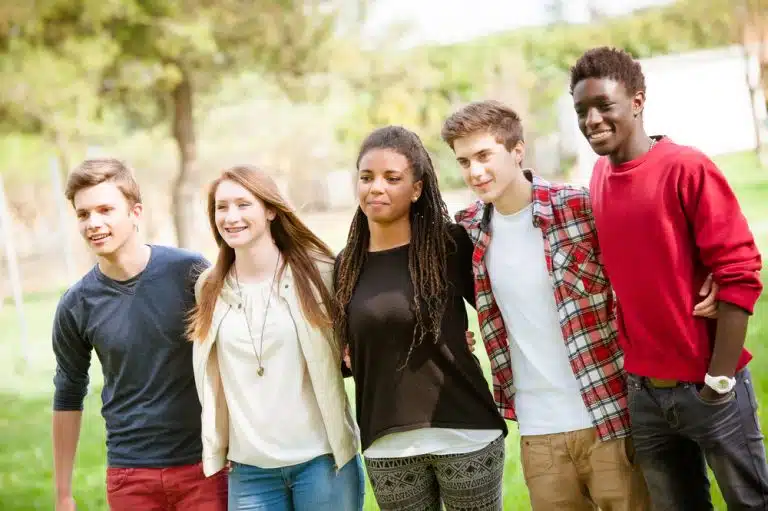 Located in the heart of New York's Finger Lakes region, Cornell offers a variety of exciting outdoor activities for students to enjoy during spring break.
From rock climbing to kayaking, the university's Outdoor Education program has something for everyone. Here are just a few of the adventures you can take part in during your spring break at Cornell:
Rock Climbing
Whether you are a beginner or an experienced climber, Cornell's rock climbing program has something for you. The university's climbing wall is open daily during spring break, and students can take part in group lessons or climb on their own.
Backpacking
If you are looking to get away from it all, why not try backpacking? Cornell's Outdoor Education program offers a variety of multi-day backpacking trips during spring break, where you can explore the stunning wilderness of the Finger Lakes region.
Kayaking
Try your hand at kayaking for an exciting activity that takes place on the water. The Outdoor Education Department at Cornell University provides instruction in kayaking as well as guided tours on the region's stunning lakes and rivers.
Wilderness Survival
For those who are looking to develop their outdoor skills, Cornell's wilderness survival program is an excellent choice. You will learn valuable skills like how to start a fire, build a shelter, and find food in the wild.
Skiing and Snowboarding
For those who enjoy winter sports, Cornell's location in upstate New York is ideal. During spring break, students can take advantage of the excellent skiing and snowboarding opportunities in the nearby mountains.
Other outdoor activities
In addition to these outdoor activities, Cornell also offers a variety of other opportunities for adventure and thrill-seeking. The university's Breakerspace offers workshops on topics like 3D printing and laser cutting, allowing students to create their own inventions and prototypes. Meanwhile, the Cornell Equestrian Center offers horseback riding lessons and trail rides for those who want to explore the beautiful countryside on horseback.
If you are looking for even more excitement during your spring break, consider taking a day trip to nearby attractions like Niagara Falls or the Watkins Glen International Raceway. And if you want to take your adventure to the next level, consider signing up for one of Cornell's Alternative Breaks programs, which allow students to engage in service projects and cultural immersion experiences around the world.
Whatever your interests, Cornell offers a variety of opportunities for adventure and thrill-seeking during spring break. So, if you are looking to take a break from your studies and try something new, consider exploring the many exciting activities available at Cornell University.
AdmissionSight is willing to help
Cornell spring break is a time for students to relax, recharge, and explore new opportunities. Whether students choose to travel, volunteer, or stay on campus, they have a wide range of options for how to spend their time.
With programs like ASB and the Cornell Tradition Fellowship, Cornell encourages students to use this time to develop their personal and professional skills, while also taking time to rest and rejuvenate.
Spring break at Cornell is an important tradition that helps students to achieve balance and perspective in their academic and personal lives.
If you have your sights set on attending Cornell, it is in your best interest to consult with experts in the field of college admissions, such as those at AdmissionSight, to improve your application and maximize your likelihood of being accepted.
As a result of more than a decade of helping students just like you obtain admission to their top- and bottom-choice schools, AdmissionSight has become the most reputable name in the industry of college admissions counseling.
If you're interested in arranging a no-cost initial consultation, please get in touch with us as soon as possible.