Cornell Summer Programs
Students who have excelled academically have more opportunities than ever before to participate in remarkable summer programs at prestigious institutions like Cornell University. Colleges such as Cornell are aware that summer camp isn't just for young children; by providing enriching summer experiences, these schools hope to share the excitement of college with their students and expand student awareness of the kinds of one-of-a-kind opportunities that are available through Cornell summer programs.
Traditional summer activities such as working a part-time job or volunteering cannot provide the same opportunities for personal development as the Cornell summer programs provide. You will frequently have the opportunity to engage in direct conversation with college students and faculty members while participating in one of many courses offered by the Cornell summer programs.
These Cornell summer programs can range from providing a general introduction to the college experience to providing in-depth looks at a specific subject area. We have compiled a list of some of the summer programs offered at Cornell University in order to assist you in determining which Cornell summer programs may be the best fit for your particular set of interests and objectives.
Does Cornell have a Summer Program?
Does Cornell have a summer program? Yes, the Cornell University Summer Session provides students with access to hundreds of normal Cornell courses that are led by distinguished members of the university faculty. Everyone is welcome to enroll, including high school students, college students, professionals, former students, and any other interested adult. The Summer Session will include the following:
In-person, on-campus courses
Courses in NYC and Washington, DC
International study abroad programs
The majority of classes allow students to choose between 3-, 6-, or 8-week semesters, which leaves time for students to travel or work over the summer.
You have the opportunity to take advantage of our small class sizes, truly get to know your instructors, and network with fascinating people from all over the world during any of our summer programs. If you decide to spend the Cornell summer programs in Ithaca on campus, this is the best time to take advantage of the breathtakingly gorgeous gorges, waterfalls, lakes, and parks that are located in the surrounding area. Students at Cornell University have the opportunity to receive college credit while also delving deeply into a topic of their choosing through the Cornell summer programs.
Animal Science: Sustainable Animal Husbandry
This is the ideal curriculum for your student to participate in if they are considering a job in a zoo or in the field of conservation, or if they are thinking about becoming a veterinarian. Students will gain an understanding of biological principles in addition to the hands-on skills necessary for working with animals. They will also go to research facilities at Cornell as well as local farms in order to investigate the intricate relationships that exist between humans and animals.
Introduction to Architecture
A tough crash course in architecture will be offered to high school students as part of this six-week program alongside undergraduates currently enrolled at Cornell. As part of their education, they will gain a deeper comprehension of architecture through participating in design workshops, going on field visits, and learning architectural concepts and processes in a setting that simulates a working studio. The course will culminate with each student presenting a portfolio of their work to the other students in the class.
Art as Experience: Drawing, Photography & Printmaking
Students will get their hands dirty with a variety of art mediums and techniques during this hands-on creative experience. Some of these mediums and techniques include traditional drawing tools, collages, digital photography, and screen printing. They will go to the nearby art museums and make use of Cornell's wonderful art studios while they are there. Students will be responsible for the curation, installation, promotion, and presentation of a group exhibition, in which they will also include their own original, thought-provoking pieces of art.
Biological Research & the Health Professions
Students are exposed to a wide variety of biological ideas and jobs that are available in the medical field through this biology-based program that allows for a high degree of personalization. Students will have the opportunity to take two additional courses offered by Cornell in order to specialize and develop their knowledge in a subset of biology that is most relevant to them, or they can mix it with general studies in order to have a more well-rounded education.
The Business World
During the course of this three-week seminar, students will be plunged headfirst into the field of business. Students will first become familiar with the fundamentals of business management and then move on to study the most important challenges currently confronting the corporate world, including globalization and ethical leadership. They will work together in teams to model a real firm complete with specialized positions, do research and analysis to inform their decision-making and improve their comprehension by listening to guest speakers.
Strategies for College Success: Critical Thinking & Effective Learning
This class is ideal for students who have no idea what they want to major in or do for a living and wants to explore their options. Students develop a solid foundation in critical thinking, as well as good study habits, and gain knowledge about a variety of professional paths through stimulating debates and self-reflection in the classroom. Students will be able to recognize and overcome academic challenges, as well as describe their own aspirations and plans for the future when they have completed this program.
How to Win an Argument: An Introduction to Debate & Rhetoric
This course will challenge students to work with a wide variety of viewpoints and data, making it a useful curriculum for any student interested in law, political science, or competing in Debate. Students will also get significant experience. They will engage in an in-house tournament, learn how to evaluate an argument based on its persuasiveness, and learn about the components of an argument as well as how to evaluate an argument based on its persuasiveness.
Design Immersion: Exploring Interior, Graphic & Product Design
Students will learn about how designers address problems to make our world more beautiful while yet maintaining its functionality through the course Design Immersion, which is designed to be a genuinely experiential learning environment. They will utilize the studio time to develop their own designs, put together an exhibition of their work, make models, and gain insight into how to create an admissions portfolio that is worthy of consideration.
Cornell Engineering Experience
If you're interested in pursuing a career in engineering, there is no need for you to explore it any further. Students will hear from engineers working in a variety of industries, such as aerospace, computer science, and material science, to gain an insider's perspective on what it's like to be an engineer in the real world. They will tour the cutting-edge engineering research facilities at Cornell, where they will put their problem-solving skills to the test in the context of lab experiments and address issues that are relevant to the real world.
English Immersion: Academic English for Speakers of Other Languages
Students have the option to earn six college credits while simultaneously strengthening their English skills in time for college admissions through a program that was developed exclusively for overseas students whose first language isn't English. It is the ideal way to demonstrate your command of the English language if you intend to submit applications to institutions in the United States, as each student is required to take both an academic writing course and another course of their choosing.
Is Cornell Summer Programs Worth It?
Knowing some of the courses offered by the Cornell summer programs, is Cornell summer programs worth it? The majority of colleges and universities provide high school students with the opportunity to spend the summer studying on campus. Younger students are given the opportunity to play at becoming college students, strolling across the quad to their higher-level classes as any other student would do during the academic year. This opportunity typically comes in the form of residential programs that last for many weeks or months.
Cornell is aware of how beneficial it is for students to gain experience in a particular profession or industry, and as a result, a significant number of the university's programs are aimed specifically toward students who have such interests. Students often get an inside look into an industry or academic discipline through these programs, which is something they wouldn't be able to get in a traditional classroom setting. Additionally, students' awareness of opportunities in these fields is expanded through participation in the courses offered by the Cornell summer programs.
The majority of universities and colleges claim that the purpose of impressive-sounding summer programs like the Cornell summer programs is to provide high school students with an introduction to the college environment. They consume their meals in the cafeterias, sleep in the residence halls, and most significantly, they participate in the same rigorous academic coursework as they would if they were matriculated, students. It will be beneficial to your education.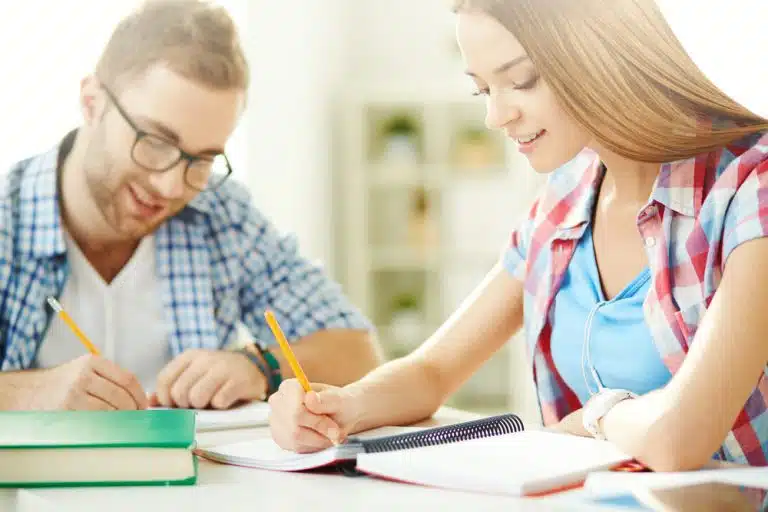 The majority of students, particularly those who may feel understimulated or underwhelmed by the usual high school course load, may view this possibility as something out of a dream. It is in everyone's best interest to broaden the educational horizons of high school students by introducing them to new fields of study, more difficult academic challenges, and subject matter that is outside of their typical curriculum. The majority of high schools do not provide courses in areas such as global health, film studies, journalism, modern art, or public policy; therefore, a summer program is an ideal opportunity for your student to investigate these areas.
Will Attending a Summer Program Guarantee Admission?
So, will attending a summer program guarantee admission? The quick answer is probably not, at least not in a manner that is direct. It is imperative that pre-college summer programs not be viewed in any way as a backdoor into the respective colleges and universities to which they are attached. The vast majority of these programs have no bearing on the undergraduate admissions procedures of the colleges to which they are attached.
With the exception of the most prestigious programs like the Cornell summer programs, college admissions officers are well aware of the high acceptance rates and price tags of many pre-college programs, and they won't necessarily view acceptance into one as a significant achievement unless the program in question is one of the most prestigious programs available. It's possible that they'll simply interpret it as evidence that your family is well off.
The summer programs at Cornell offer a wide variety of different experiences. There is a program that will appeal to your interests, regardless of whether you have a clear idea of what you want to study or you simply want to investigate your alternatives. You are guaranteed to obtain a one-of-a-kind perspective on what it is truly like to apply to and attend an Ivy League institution no matter which program you choose to participate in.
Despite this, enrolling in a program that prepares students for college may still be time well spent. It is important to keep in mind that many summer programs get their professors from the faculty of the college that hosts them. This means that even less selected programs may nevertheless present academic challenges.
Additionally, if you have the opportunity to take a course that is in line with your existing interests and specializations, this will underscore your commitment to that subject and enhance the profile you are trying to build in your college applications. If you have the opportunity to take a course that is in line with your existing interests and specializations.
Want to learn more about Cornell summer programs? You've come to the right place. At AdmissionSight, we have over 10 years of experience guiding students through the competitive admissions process.
AdmissionSight can help you put your best foot forward when applying to college this fall. Contact us today for more information on our services.