Dartmouth and Barnard: Which College is Right for You?
If you are in the process of choosing the right college for you, it can be overwhelming to navigate the plethora of options available. We'll compare two famous schools: Dartmouth College and Barnard College. You will gain a comprehensive understanding of these two.
Location, Location, Location: Comparing the Campuses of Dartmouth and Barnard
The location of a college can significantly impact your experience, both academically and personally. Dartmouth is based in Hanover, New Hampshire, a small town in the Northeastern United States.
The campus is surrounded by mountains, forests, and streams, offering an ideal environment for outdoor enthusiasts. On the other hand, Barnard is located in the vibrant city of New York, providing students with endless cultural and social opportunities.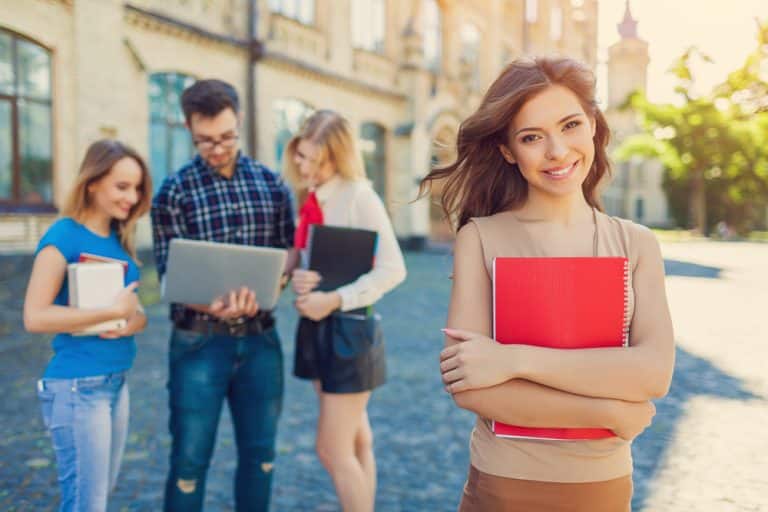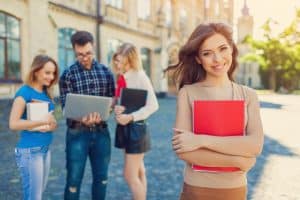 While Dartmouth provides a secluded and idyllic learning atmosphere, the city life around Barnard offers exposure to more diverse social and cultural experiences. Depending on your preferences, one location may be a better fit than the other.
Another factor to consider when comparing the campuses of Dartmouth and Barnard is the size of the student body. Dartmouth has a smaller student population, with just over 4,000 undergraduate students, while Barnard has around 2,600 undergraduate students. This difference in size can impact the sense of community and the opportunities for student involvement on campus.
The Academic Offerings: What Programs Are Available at Dartmouth and Barnard?
Barnard has an extensive liberal arts program, designed to equip students with a well-rounded education. The school offers majors in fields such as neuroscience, political science, and dance, alongside many interdisciplinary programs.
At Dartmouth, students can choose between more than 50 majors from 40 different academic departments. It offers degrees ranging from engineering to liberal arts, with particular emphasis on undergraduate research and experiential learning.
Both institutions have rigorous academic programs, but if you are looking for more specialized education, Dartmouth may be the way to go. It is worth noting that both Dartmouth and Barnard offer a variety of study abroad programs, allowing students to gain international experience and broaden their horizons.
Dartmouth has its own study abroad program, offering opportunities in over 20 countries, while Barnard has partnerships with universities around the world, giving students access to programs in Europe, Asia, and beyond.
Student Life: A Look at Campus Culture and Social Opportunities at Dartmouth and Barnard
At Dartmouth, a cohesive community environment is fostered through the residential college system, where each student is placed in one of six houses and remains there throughout their time at the college. This creates an active social life, including annual events such as Winter Carnival, which promotes a culture that values fun and a sense of belonging.
Barnard's student life revolves largely around the city, which offers innumerable opportunities for art, food, and entertainment. Student organizations play a significant role in campus life and help students connect with people who share similar interests.
It is essential to consider your social preferences and which environment may be a better fit for you. Additionally, Dartmouth offers a variety of outdoor activities, including hiking, skiing, and kayaking, which are popular among students. The college also has a strong athletic program, with many students participating in varsity and club sports.
On the other hand, Barnard has a strong emphasis on community service and social justice. The college offers many opportunities for students to get involved in activism and advocacy, including through student-run organizations and community partnerships.
The Admissions Process: How to Apply to Dartmouth and Barnard
Both colleges require standardized test scores, high school transcripts, and recommendations in their application process. However, Barnard has a test-optional policy and may waive standardized tests for students who have difficulty obtaining them.
Additionally, Dartmouth offers early decision and early action application options, while Barnard only has the regular application deadline. It is essential to research the nuances of each school's admission process to ensure that you can submit your application correctly.
Another important factor to consider when applying to Dartmouth and Barnard is their acceptance rates. Dartmouth has a highly competitive acceptance rate of around 8%, while Barnard's acceptance rate is slightly higher at around 13%. It is important to keep this in mind when deciding where to apply and to make sure you have a well-rounded application that showcases your strengths and achievements.
Financing Your Education: A Comparison of Financial Aid Options at Dartmouth and Barnard
Both colleges are committed to providing funds for students through financial aid programs. Barnard offers financial packages possessing no loans, while Dartmouth typically provides packages with a combination of loans and scholarships, including work-study programs.
It is important to note that both colleges are pricey; therefore, researching and applying for financial aid should be a priority during your college search. At Dartmouth, students have the option to apply for need-based aid, merit-based scholarships, and outside scholarships.
The college also offers a loan repayment assistance program for graduates who pursue careers in public service or non-profit organizations. Additionally, Dartmouth has a work-study program that allows students to earn money while gaining valuable work experience.
On the other hand, Barnard offers a variety of grants and scholarships, including need-based aid, merit-based scholarships, and talent-based scholarships for students with exceptional abilities in the arts or athletics. The college also has a program called Beyond Barnard, which provides career counseling and job search assistance to students and alumni.
Internship Opportunities: How Dartmouth and Barnard Help Students Prepare for Their Careers
Barnard has a considerable internship network in New York that allows students to gain practical experience and connections in diverse industries such as politics, arts, and finance. Dartmouth offers experiential learning models to students, including study abroad, independent research opportunities, and internships. The institution's Center for Professional Development also enables students to connect with alumni mentors who can guide them through career choices and opportunities.
Both schools can offer students diverse opportunities to enhance their career prospects. It is up to the individual to decide which opportunities align with their career goals. Additionally, both Dartmouth and Barnard offer resources and support for students to secure internships.
This includes resume and cover letter workshops, interview preparation, and access to job and internship databases. Students can also receive guidance from career counselors who can help them identify and apply for relevant internships.
Alumni Networks: A Look at the Graduate Success Rates of Dartmouth and Barnard Graduates
Both Dartmouth and Barnard have vibrant alumni networks that provide career mentorship, networking opportunities, and support to current students. Dartmouth alumni consistently rank amongst the top institutions for career success, with notable alumni such as Shonda Rhimes (class of 1991), and Kofi Annan (class of 1961). Barnard alumni receive similar support and have gone on to achieve excellence in various fields such as government, entertainment, and journalism.
When searching for a college, it is important to consider the support and connections you may receive in your post-college career. Additionally, both Dartmouth and Barnard offer various programs and resources to help alumni stay connected and engaged with their alma mater.
Dartmouth has a robust alumni association that hosts events and provides opportunities for alumni to give back to the college through volunteering and donations. Barnard has a Career Development office that offers career counseling and job search assistance to alumni, as well as a mentorship program that connects current students with alumni in their desired fields.
Furthermore, the alumni networks of both Dartmouth and Barnard extend beyond just career support. They also provide opportunities for social connections and community building. Dartmouth has over 80 alumni clubs around the world, where alumni can connect with each other and participate in various activities. Barnard has a strong alumnae network that hosts events and gatherings, as well as a mentorship program specifically for women in business.
Diversity on Campus: Comparing the Student Populations of Dartmouth and Barnard
Dartmouth and Barnard both have a commitment to diversity and inclusion. Barnard is an all-women's college that works to enhance gender equity and provides resources for students that celebrate and support diversity.
Dartmouth aims to create an inclusive environment through its Diversity and Inclusivity program, which offers activities and events that inspire mentorship and community engagement. No matter your identity or background, both schools work to foster an inclusive and supportive environment. It is up to the student to decide which campus aligns better with their values and beliefs.
One notable difference between the student populations of Dartmouth and Barnard is their racial and ethnic diversity. According to recent data, Barnard's student body is 47% white, 23% Asian, 12% Hispanic/Latinx, 7% Black/African American, and 11% other or unknown. In comparison, Dartmouth's student body is 47% white, 14% Asian, 10% Hispanic/Latinx, 7% Black/African American, and 22% other or unknown.
While both schools have made efforts to increase diversity, Barnard's student population appears to be more racially and ethnically diverse. This may be a factor for students who prioritize diversity in their college search.
Extracurricular Activities: What Clubs and Organizations are Available to Students at Dartmouth and Barnard?
Both Barnard and Dartmouth have exceptionally active student bodies with a wide variety of clubs and organizations. Barnard offers over 100 student-run organizations, ranging from academic and political groups to various cultural organizations and sports clubs.
Dartmouth provides over 350 clubs and organizations, ranging from academic honors societies to performing arts groups and intramural sports teams. If being part of a particular community or organization is essential to your collegiate experience, it is crucial to research both institutions' extracurricular opportunities.
At Barnard, students can also participate in community service organizations, such as Habitat for Humanity and Big Sisters, Big Brothers. These organizations provide students with opportunities to give back to the community and make a positive impact on the world.
Similarly, Dartmouth offers a variety of outdoor and adventure clubs, such as the Dartmouth Outing Club and the Mountaineering Club. These clubs provide students with opportunities to explore the outdoors and challenge themselves physically.
Residential Life: A Comparison of Housing Options at Dartmouth and Barnard
Dartmouth offers a unique residential college system that connects students with their lifelong colleges, along with an exclusive dining plan suitable for all dietary needs. The housing at Barnard is diverse and ranges from traditional residence halls to apartment-style living, offering more independence and flexibility for students.
Both schools offer various housing options that cater to the individual needs of students, so it is essential to decide which living environment aligns with your preferences. At Dartmouth, students have the opportunity to live in a variety of housing options, including traditional residence halls, special interest houses, and affinity housing.
Special interest houses are themed houses that bring together students with similar interests, such as the Sustainable Living Center or the Native American House. Affinity housing is designed for students who share a common identity, such as the Latinx Living Learning Community or the Rainbow Room. These unique housing options allow students to live with others who share their passions and identities.
On the other hand, Barnard offers apartment-style living options, such as the 110 Residence Hall and the Plimpton Residence Hall. These options provide students with more independence and privacy, as they have their own bedrooms and share a common living space with a few other students.
Campus Resources: A Look at Libraries, Labs, Health Centers, and Other Facilities at Dartmouth and Barnard
Dartmouth and Barnard provide students with exceptional resources in the form of libraries, labs, health facilities, and more. Dartmouth has the Rauner Special Collections Library, which houses unique resources such as manuscripts and maps. Barnard, on the other hand, has its award-winning library along with an extensive research network for students.
Both institutions also provide excellent health and counseling services to ensure that students' physical and mental needs are met. It is crucial to research each college's resources extensively to decide which ones align well with your academic and personal needs.
In addition to the libraries and health centers, both Dartmouth and Barnard offer state-of-the-art labs for students to conduct research and experiments. Dartmouth's Thayer School of Engineering has a variety of labs, including the Machine Shop and the Environmental Measurements Lab. Barnard's labs include the Computational Science Center and the Movement Lab, which focuses on the intersection of dance and technology.
Conclusion
Deciding between Dartmouth and Barnard can be challenging. However, we hope that our comprehensive comparison has helped you gain insight into the key differences and similarities between these two institutions.
Ultimately, it is critical to research each college thoroughly and determine which one aligns best with your academic, social, and personal goals. No matter your choice, both Dartmouth and Barnard provide exceptional academic experiences, supportive communities, and opportunities that will prepare you for a successful future.
Segue to AdmissionSight
At AdmissionSight, we firmly uphold the conviction that every student is entitled to the chance to pursue their dreams at their preferred college. Our mission is to equip you with the expert advice and unwavering support you need to secure a place at the schools you aspire to attend.
Don't let your future hinge on uncertainty. Reach out to AdmissionSight today to arrange a complimentary consultation and embark on the journey toward realizing your dreams. With our expert mentorship and steadfast support, the sky's the limit.