Dartmouth and Carleton: Which College is Right for You?
Choosing the right college can be a difficult process, but comparing schools side-by-side can make the decision easier. This article will take an in-depth look at Dartmouth and Carleton colleges, so you can decide which college is the right fit for you.
Location
One of the most important factors to consider when choosing a college is its location. Dartmouth is located in Hanover, New Hampshire, a small town with a population of around 11,500. On the other hand, Carleton is in Northfield, Minnesota, a town with a population of around 20,000.
Both locations offer a small-town feel, but Hanover is located in the Northeastern United States while Northfield is in the Midwest. Hanover experiences all four seasons, while Northfield is known for its long winters.
Another important aspect to consider when it comes to location is the proximity to major cities. Hanover is located about two hours away from Boston, Massachusetts, and about four hours away from New York City.
This makes it easy for students to take weekend trips to these major cities and explore all they have to offer. On the other hand, Northfield is located about an hour away from Minneapolis, Minnesota, which offers a variety of cultural and entertainment options for students to enjoy.
Campus Culture
When it comes to campus culture, Dartmouth and Carleton are quite different. Dartmouth is known for its strong Greek life, and a significant portion of the student body is involved in fraternities or sororities.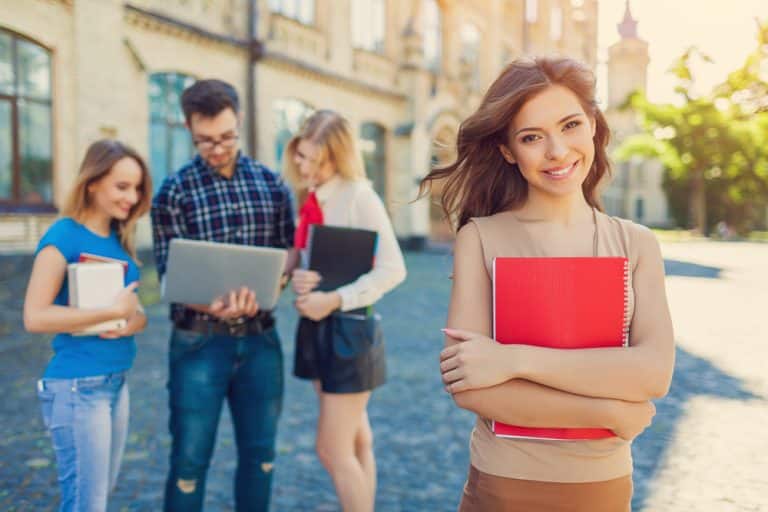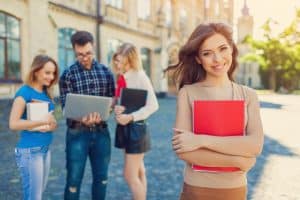 Carleton, on the other hand, does not have Greek life, and instead emphasizes a sense of community and collaboration. Both colleges have a strong commitment to inclusivity and diversity, but their approaches differ.
At Dartmouth, Greek life plays a significant role in campus social life. Fraternities and sororities host parties and events, and many students join these organizations to form close bonds with their peers.
However, some students feel that Greek life can be exclusionary and perpetuate harmful stereotypes. In recent years, Dartmouth has taken steps to address these concerns and promote a more inclusive campus culture.
At Carleton, students are encouraged to participate in a wide range of extracurricular activities, from sports teams to student organizations. The college also places a strong emphasis on collaboration and community-building, with events like weekly convocations and all-campus parties. Carleton's lack of Greek life is seen as a positive by many students, who appreciate the college's focus on inclusivity and diversity.
Academics
Both colleges offer a rigorous academic environment, but their focuses differ. Dartmouth is known for its strong STEM programs, particularly in engineering and computer science. Carleton is renowned for its strong programs in the arts and humanities, particularly in English and Philosophy. Dartmouth is an Ivy League institution and offers a wide range of research opportunities, while Carleton is a liberal arts college where research opportunities may be more individualized.
Additionally, both colleges have unique academic programs that set them apart. Dartmouth offers a dual-degree program with the Thayer School of Engineering and the Tuck School of Business, allowing students to earn both a Bachelor of Engineering and a Master of Business Administration in just five years.
Carleton offers a unique program called the "Comps" or Comprehensive Exercise, where students complete a year-long independent research project in their major during their senior year. This program allows students to showcase their skills and knowledge in their field of study and is highly regarded by graduate schools and employers.
Admissions
Dartmouth and Carleton are both highly competitive schools, and getting accepted can be difficult. Dartmouth has an acceptance rate of 8.8%, while Carleton's acceptance rate is slightly higher at 20.1%. Both schools place an emphasis on academic achievement, extracurricular involvement, and demonstrating a strong fit with the campus culture.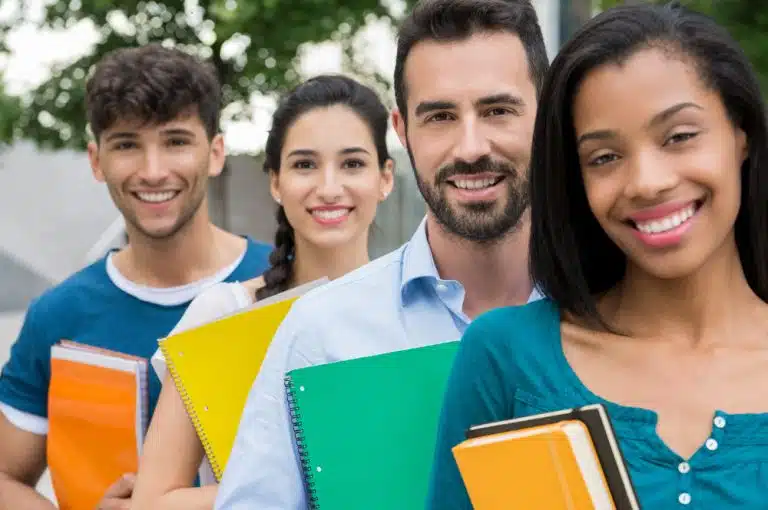 It is important to note that both schools also consider other factors in the admissions process. Dartmouth, for example, has a holistic admissions process that takes into account a student's personal qualities, background, and experiences.
Carleton also values diversity and looks for students who will contribute to the campus community in unique ways. Additionally, both schools offer need-blind admissions and meet 100% of demonstrated financial need for admitted students.
Student Life
The student life at both colleges is highly active, with plenty of opportunities to get involved in extracurricular activities, clubs, and organizations. Dartmouth is known for its strong athletic traditions, with a focus on varsity sports and intramural programs. Carleton has a variety of clubs and organizations, with a strong emphasis on community service.
Additionally, both colleges offer a wide range of cultural and artistic activities for students to participate in. Dartmouth has a renowned theater program, with multiple productions throughout the year, as well as a vibrant music scene with acapella groups and concerts. Carleton has a strong focus on the arts, with a variety of visual and performing arts groups, including a student-run art gallery and theater productions.
Furthermore, both colleges have active student government associations, providing opportunities for students to get involved in campus leadership and decision-making. Dartmouth's Student Assembly represents the student body and advocates for student interests, while Carleton's Student Senate works to improve campus life and promote student engagement.
Housing
The housing options at Dartmouth and Carleton differ significantly. Dartmouth has a strong tradition of residential housing, with students living in dormitories that are organized into residential communities.
In contrast, Carleton has a wide range of housing options, including residence halls, co-op houses, and apartment-style living. Both schools prioritize the importance of a supportive living environment for students.
At Dartmouth, students are required to live on campus for their first two years, which fosters a strong sense of community and encourages students to form close relationships with their peers. The residential communities at Dartmouth also offer a variety of social and academic programming, such as study groups and community service projects.
On the other hand, Carleton's housing options allow for more independence and flexibility. Students can choose to live in a co-op house, where they share responsibilities for cooking and cleaning, or in an apartment-style living arrangement, where they have more privacy and control over their living space. This variety of options allows students to find a living situation that best fits their individual needs and preferences.
Sports
Both Dartmouth and Carleton have strong athletic programs, but their approaches differ. Dartmouth has a long-standing tradition of varsity athletics, with a focus on competitive success. Carleton emphasizes the importance of intramural and club sports, as well as a focus on individual health and wellness.
At Dartmouth, varsity athletes are highly respected and celebrated on campus. The school has a strong history of success in sports such as football, hockey, and skiing. The athletic facilities are top-notch, with a state-of-the-art gym, indoor and outdoor tracks, and multiple fields and courts for various sports.
On the other hand, Carleton's approach to athletics is more inclusive and community-oriented. The school offers a wide range of intramural and club sports, allowing students of all skill levels to participate and have fun.
Additionally, Carleton has a strong focus on individual health and wellness, offering resources such as fitness classes, nutrition counseling, and mental health services to support students in their overall well-being.
Financial Aid
Both Dartmouth and Carleton offer generous financial aid packages to eligible students. Dartmouth meets 100% of demonstrated financial need, while Carleton meets 100% of demonstrated need without loans. Both schools have a strong commitment to supporting students with financial need, making them accessible to a wide range of students.
Additionally, both schools offer various scholarships and grants to students based on academic merit, extracurricular involvement, and other factors. These awards can significantly reduce the cost of attendance for students who qualify.
It is important to note that the financial aid application process can be complex and time-consuming. However, both schools have dedicated financial aid offices that are available to assist students and families throughout the process. They can provide guidance on completing the necessary forms, understanding the different types of aid available, and answering any questions or concerns that may arise.
Conclusion
Overall, both Dartmouth and Carleton are excellent colleges that offer unique and valuable experiences. When choosing between the two, it's important to consider each college's location, campus culture, academics, admissions, student life, housing, sports, financial aid, and alumni network. By weighing these factors carefully, you can make an informed decision about which college is the right fit for you.
Segue to AdmissionSight
At AdmissionSight, we firmly uphold the conviction that every student is entitled to the chance to pursue their dreams at their preferred college. Our mission is to equip you with the expert advice and unwavering support you need to secure a place at the schools you aspire to attend.
With a seasoned team of college admissions specialists, we've spent over a decade guiding students like you toward their academic goals. We want to emphasize this – our expertise and insights are your secret weapon to success.
We take immense pride in being a beacon of trust and reliability in the realm of college admissions guidance. Our triumph is reflected in the achievements of our students, many of whom have carved their paths at some of the country's most esteemed colleges.
Don't let your future hinge on uncertainty. Reach out to AdmissionSight today to arrange a complimentary consultation and embark on the journey toward realizing your dreams. With our expert mentorship and steadfast support, the sky's the limit.