Dartmouth and Middlebury: Which College is Right for You?
Choosing a college is a big decision that can have a significant impact on the rest of your life. Two of the famous schools in the Northeast are Dartmouth College and Middlebury College. These two are known for their academic programs. 
However, each school has its own unique culture and offerings that may make one a better fit for you than the other. In this article, we will compare and contrast these two outstanding colleges to help you make an informed decision about which one is right for you.
Location: Comparing the Campus Locations of Dartmouth and Middlebury
The location of a college is an essential factor to consider when making your decision. Dartmouth College is located in Hanover, New Hampshire, a small college town in the Upper Valley region.
The town offers a picturesque New England feel with quaint shops and restaurants that students can easily explore. On the other hand, Middlebury College is located in Vermont, nestled in the heart of the Green Mountains.
The town is also known for its beautiful scenery and outdoor activities. While Hanover is slightly larger, Middlebury offers more opportunities for outdoor recreation. Ultimately, the location preference between the two colleges comes down to your personal preference.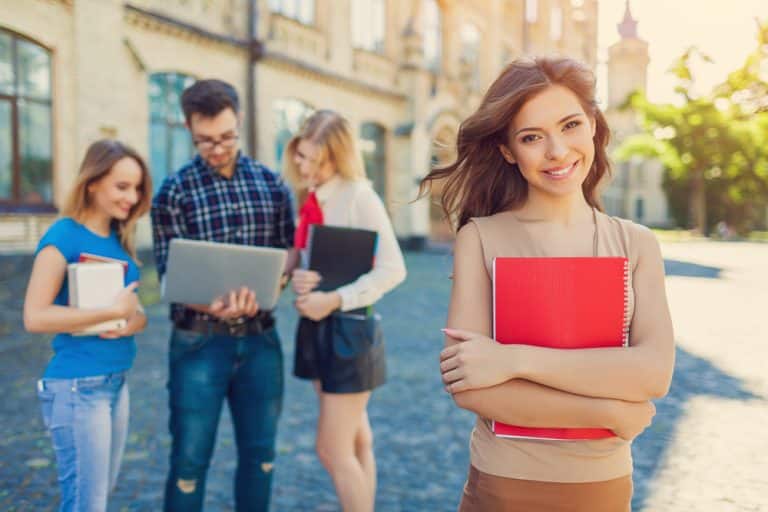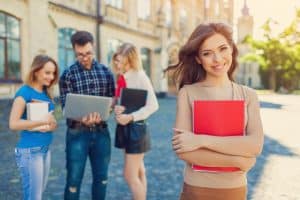 Aside from the location of the colleges, the surrounding areas also play a significant role in the overall college experience. Hanover is located near several other colleges, including the Ivy League schools of Harvard and Yale.
This proximity allows for easy access to cultural events and networking opportunities. Middlebury, on the other hand, is more isolated, with the nearest major city being Burlington, about an hour's drive away. However, the town of Middlebury itself offers a vibrant arts scene, with numerous galleries and theaters showcasing local talent.
Another factor to consider when comparing the campus locations of Dartmouth and Middlebury is the climate. Hanover experiences cold winters with heavy snowfall, while Middlebury has a similar climate but with even more snow.
This can be a plus for winter sports enthusiasts, but it may not be ideal for those who prefer milder weather. Additionally, the fall foliage in both locations is stunning, with vibrant colors that attract visitors from all over the world.
Campus Life: Differences between Student Life at Dartmouth and Middlebury
The campus life at both colleges is excellent, with plenty of activities to keep students engaged and entertained. Dartmouth College is known for its Greek life, with a significant percentage of students joining a fraternity or sorority.
Additionally, the college offers various student organizations and clubs, including political groups, athletics, and arts clubs. Middlebury, meanwhile, has a similarly active campus life, but the culture is more centered around sustainability and environmentalism. As such, students who are passionate about environmental issues may find Middlebury a better fit.
Another significant difference between the two colleges is the location. Dartmouth College is located in Hanover, New Hampshire, a small town with a population of around 11,000 people. In contrast, Middlebury College is located in Middlebury, Vermont, a slightly larger town with a population of around 8,000 people. While both towns offer a charming and picturesque New England experience, Hanover is more isolated and rural, while Middlebury is closer to larger cities like Burlington and Montpelier.
Furthermore, the academic programs at both colleges differ in their approach to education. Dartmouth College is known for its liberal arts curriculum, which emphasizes a broad-based education across multiple disciplines.
Middlebury College, on the other hand, has a strong focus on international studies and languages, with many students studying abroad during their time at the college. Both colleges offer excellent academic programs, but students should consider their academic interests and goals when deciding which college to attend.
Majors and Programs: Which College Offers Better Academic Opportunities?
Both colleges offer strong academic programs, but each has its own unique strengths. Dartmouth College is famous for its undergraduate program in engineering and computer science. In contrast, Middlebury College has a more extensive curriculum in liberal arts.
Students interested in the humanities, social sciences, or environmental studies may find Middlebury a better fit, while those interested in STEM fields may prefer Dartmouth. Ultimately, it comes down to what majors and programs you are interested in pursuing.
It's also worth considering the size of the colleges. Dartmouth has a smaller student body, which can lead to more personalized attention from professors and a tight-knit community. Middlebury, on the other hand, has a larger student body and may offer more opportunities for extracurricular activities and networking.
Another factor to consider is location. Dartmouth is located in Hanover, New Hampshire, a small town with a rural feel. Middlebury is located in Middlebury, Vermont, which is also a small town but has a more bustling downtown area. Students who prefer a quieter, more secluded campus may prefer Dartmouth, while those who want more access to restaurants and shops may prefer Middlebury.
Admissions: Understanding the Admissions Process at Dartmouth and Middlebury
Admission to both colleges is highly competitive, with acceptance rates below 15%. Dartmouth College has an early-decision admission plan, while Middlebury College has an early-action plan. Students who apply early have a better chance of acceptance.
Additionally, both colleges evaluate applicants holistically and consider factors beyond test scores and grades. Essays, extracurricular activities, and letters of recommendation are essential components of the admissions process at both colleges.
It is important to note that both Dartmouth and Middlebury have a need-blind admissions policy, meaning that a student's financial need is not taken into consideration during the admissions process.
However, both colleges are committed to meeting the full demonstrated financial need of admitted students through a combination of grants, scholarships, and work-study programs. This ensures that students from all economic backgrounds have the opportunity to attend these prestigious institutions.
Student Body: Comparing the Diversity of Students at Both Colleges
Diversity is a crucial factor to consider when choosing a college. Dartmouth College has a larger undergraduate population, with around 6,400 students, while Middlebury College has a smaller undergraduate population of around 2,600.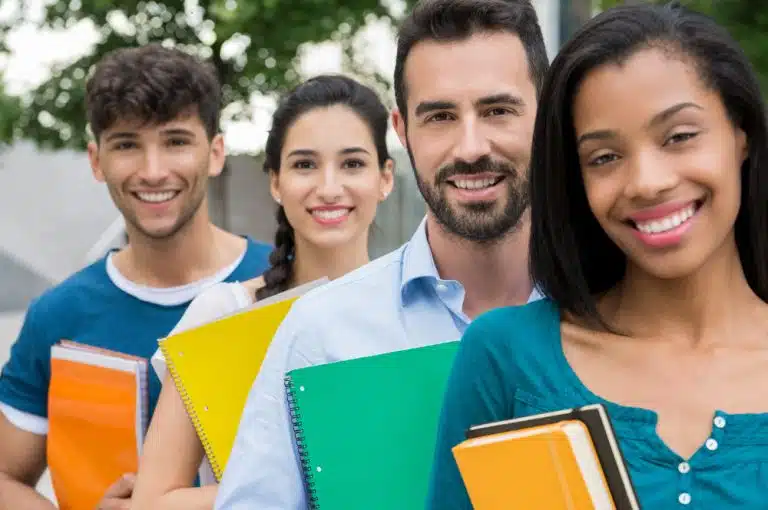 Both colleges have a relatively diverse student body, with students from across the United States and the world. However, Middlebury is slightly more diverse, with a higher percentage of students of color and international students.
Furthermore, both colleges have active diversity and inclusion initiatives, with student-led organizations and events that celebrate and promote diversity on campus. Dartmouth College has a Native American Program that supports Native American students and promotes Native American culture on campus.
Middlebury College has a Center for the Comparative Study of Race and Ethnicity, which offers courses and programs that explore issues of race and ethnicity in the United States and around the world.
Athletics: A Look at Sports Programs at Dartmouth and Middlebury
Athletics are an important part of campus life, and both Dartmouth and Middlebury offer excellent sports programs. Dartmouth College is a Division I school and offers a wide range of sports programs.
Middlebury, while a Division III school, is known for its exceptional skiing program and consistently places high in national competitions. Students interested in athletics should choose the college that aligns best with their interests and abilities.
At Dartmouth, some of the most popular sports include football, basketball, and lacrosse. The college has a state-of-the-art athletic facility, the Leverone Field House, which includes an indoor track, basketball courts, and a weight room. Dartmouth also has a strong tradition of rowing, with its crew team consistently ranking among the top in the country.
Meanwhile, Middlebury has a strong focus on outdoor sports, with its location in the heart of the Green Mountains providing ample opportunities for hiking, skiing, and snowboarding. The college has its own ski area, the Middlebury Snow Bowl, which is open to students and the public. Middlebury also has a popular Ultimate Frisbee team, which has won multiple national championships.
Social Scene: Evaluating the Party Scene at Dartmouth and Middlebury
College parties are part of the social scene of many colleges, and both Dartmouth and Middlebury are no different. Dartmouth is known for its lively party scene, with a significant Greek presence.
Middlebury, while it also offers parties, has a more subdued social scene. Students who are interested in parties should consider Dartmouth, while those who prefer a more relaxed social scene may be more comfortable at Middlebury.
However, it is important to note that party culture is not the only aspect of the social scene at these colleges. Both Dartmouth and Middlebury offer a variety of social activities beyond parties, such as clubs, sports teams, and community service organizations. These activities provide opportunities for students to connect with others who share similar interests and values.
Additionally, it is worth considering the impact of the party scene on campus culture and student life. While parties can be a fun way to socialize and blow off steam, they can also contribute to issues such as alcohol abuse, sexual assault, and hazing. It is important for students to be aware of these potential risks and to make informed decisions about their own involvement in the party scene.
Faculty and Academics: Assessing the Quality of Teaching Staff at Both Colleges
Both colleges have a reputation for excellent faculty members who are experts in their fields and passionate about teaching. Students at both colleges enjoy small class sizes and individual attention from their professors. However, Dartmouth College may have a slight advantage in this regard, given its status as a research university, giving students exposure to world-class researchers and experts in their fields.
Furthermore, both colleges offer a wide range of academic programs and majors, allowing students to pursue their interests and passions. At Williams College, students have the option to design their own major, giving them the flexibility to tailor their education to their specific career goals. Dartmouth College, on the other hand, offers a unique liberal arts curriculum that requires students to take courses in a variety of disciplines, ensuring a well-rounded education.
In addition, both colleges provide ample opportunities for students to engage in research and independent study projects. Williams College has a robust undergraduate research program, where students can work closely with faculty members on research projects in their field of study. Dartmouth College offers a variety of research opportunities through its numerous research centers and institutes, allowing students to gain hands-on experience in their chosen field.
Career Placement: Which College Offers Better Career Opportunities for Graduates?
Both colleges have excellent job placement records, with graduates going on to work in various fields and attending graduate schools. Dartmouth College has a slightly broader alumni network, including many prestigious organizations and employers, which can lead to better job opportunities after graduation. However, Middlebury College also has a strong reputation, and its graduates often excel in careers that align with its environmental and sustainability focus.
Additionally, both colleges offer extensive career services and resources to their students, including career fairs, networking events, and internship opportunities. Dartmouth College's career center has a strong focus on helping students explore and pursue careers in finance, consulting, and technology, while Middlebury College's career center offers specialized support for students interested in fields such as education, non-profit work, and the arts. Ultimately, the best college for career opportunities will depend on the individual student's interests and career goals.
Alumni Network: Examining the Strength of Alumni Connections for Both Colleges
The alumni network of a college is an essential element that should be considered while choosing a school. Both Dartmouth and Middlebury have strong alumni networks, with alumni involved in various fields like politics, business, arts, and sciences. Dartmouth College has a larger alumni network, but Middlebury's smaller size can lead to more personalized attention from alumni.
One of the benefits of having a strong alumni network is the potential for networking opportunities. Alumni can provide valuable connections and advice for current students and recent graduates. Both Dartmouth and Middlebury offer networking events and mentorship programs to help students and alumni connect.
Another factor to consider is the level of alumni involvement in the college community. Both Dartmouth and Middlebury have active alumni associations that support the college through fundraising, volunteering, and advocacy. However, Middlebury's smaller size may lead to a stronger sense of community among alumni, who may feel a closer connection to the college and its values.
Conclusion – Which College is Right for You?
In conclusion, both Dartmouth and Middlebury are excellent colleges with unique cultures and offerings. Choosing the right college comes down to your personal preferences, interests, and goals.
Each college offers various resources and opportunities that can contribute to your academic, personal, and professional development. Ultimately, the decision about which college is right for you should be based on thorough research and careful consideration of the factors discussed in this article.
Segue to AdmissionSight
At AdmissionSight, we firmly uphold the conviction that every student is entitled to the chance to pursue their dreams at their preferred college. Our mission is to equip you with the expert advice and unwavering support you need to secure a place at the schools you aspire to attend.
Don't let your future hinge on uncertainty. Reach out to AdmissionSight today to arrange a complimentary consultation and embark on the journey toward realizing your dreams. With our expert mentorship and steadfast support, the sky's the limit.