Dartmouth and Occidental: Which College is Right for You?
Choosing the right college can be a daunting task, particularly when considering two top-tier institutions like Dartmouth and Occidental. Both of these colleges offer students a unique educational experience, but they have their own set of strengths and differences that set them apart from one another. In this article, we'll take a closer look at these two colleges to help you determine which college is the best for you.
Location and Campus Features: Differences between Dartmouth and Occidental
The location of a college can play a big role in the quality of life for students. Dartmouth College is located in the small town of Hanover, New Hampshire. It is a rural campus surrounded by nature and offers a serene and idyllic atmosphere.
Occidental College is located in Los Angeles, California, with all the perks of a bustling urban environment at your fingertips. The Occidental campus is known for its beautiful Mediterranean-inspired architecture and provides stunning views of the city from its hilltop location.
Despite the differences in location, both Dartmouth and Occidental offer unique campus features that enhance the student experience. Dartmouth's campus is home to the Hood Museum of Art, which houses over 65,000 works of art from around the world.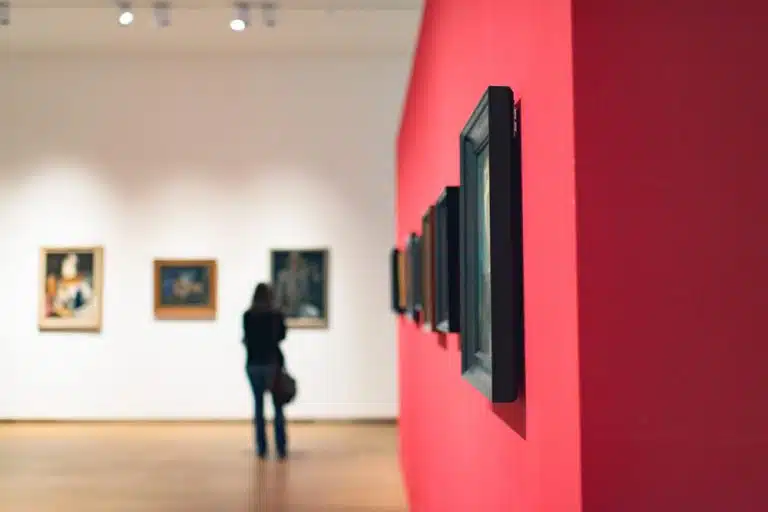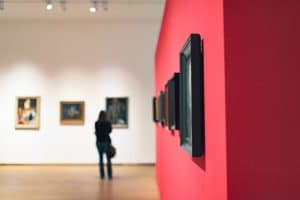 The college also has a skiway, where students can ski and snowboard during the winter months. Occidental, on the other hand, has a state-of-the-art solar array that provides a significant portion of the campus's energy needs. The college also has a community garden where students can grow their own produce and learn about sustainable agriculture.
Another notable difference between the two campuses is the size of the student body. Dartmouth has a total undergraduate enrollment of around 4,400 students, while Occidental has around 2,000.
This means that Dartmouth offers a wider range of academic programs and extracurricular activities, while Occidental provides a more intimate and personalized learning experience. Ultimately, the choice between these two colleges will depend on the individual student's preferences and priorities.
Academic Programs and Majors: What Each College Offers
Both Dartmouth and Occidental offer students an impressive array of academic programs and majors. At Dartmouth, students can choose from over 40 majors and 57 minors in areas such as economics, engineering, computer science, and environmental studies. Occidental offers a similar breadth of offerings with over 40 majors in fields such as biology, psychology, critical theory, and social justice.
Additionally, both colleges provide opportunities for interdisciplinary studies and research. Dartmouth's undergraduate research program allows students to work closely with faculty members on research projects in various fields.
Occidental's interdisciplinary programs, such as Urban and Environmental Policy and Diplomacy and World Affairs, encourage students to explore the intersections between different academic disciplines.
Student Life and Culture: Comparing the Social Scene at Dartmouth and Occidental
Student life and culture are essential components of the college experience. Dartmouth's school spirit is strong, and the college has a robust fraternity and sorority scene. Occidental College, on the other hand, emphasizes community engagement and activism, with frequent opportunities for students to get involved in social justice initiatives.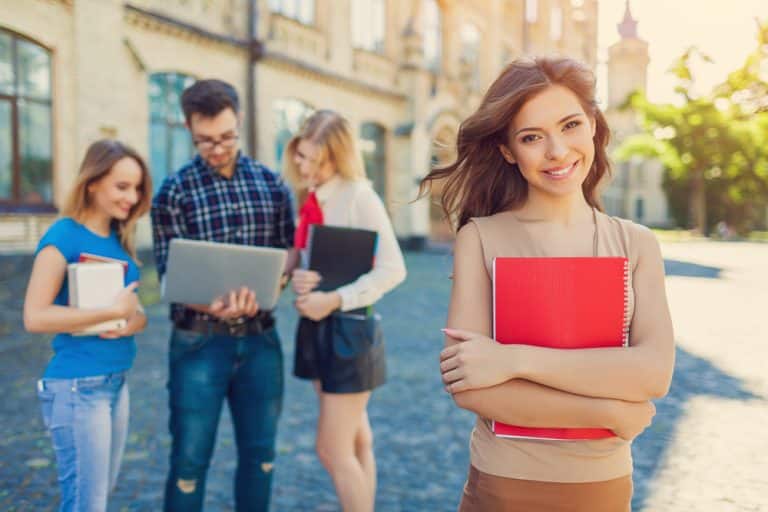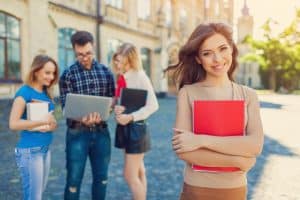 Despite their differences, both Dartmouth and Occidental offer a variety of extracurricular activities for students to participate in. Dartmouth has over 350 student organizations, ranging from academic clubs to sports teams. Occidental also has a diverse range of clubs and organizations, including a student-run radio station and a sustainability club.
When it comes to campus events, Dartmouth is known for its traditional events such as Winter Carnival and Homecoming. Occidental, on the other hand, hosts events such as the Social Justice Summit and the Women's History Month Celebration. Both colleges offer a unique social scene that caters to different interests and passions.
Admissions Requirements and Acceptance Rates: A Comparison
Applying to college can be a daunting process, and understanding the admissions requirements and acceptance rates can be crucial factor in college selection. Dartmouth College has an acceptance rate of 8.8%, while Occidental's rate is slightly higher at around 37%. Admissions criteria, including standardized test scores and extracurricular activities, vary slightly between the two colleges but are generally competitive at both institutions.
It is important to note that acceptance rates can vary depending on the program or major that a student is applying to. For example, Dartmouth's engineering program may have a lower acceptance rate than its liberal arts program. Similarly, Occidental's acceptance rate for its theater program may be lower than its business program.
Additionally, both Dartmouth and Occidental offer early decision and early action options for applicants. These programs typically have higher acceptance rates than regular decision but require a commitment from the student to attend if accepted. It is important for students to carefully consider their options and weigh the benefits and drawbacks of each application method.
Cost of Attendance and Financial Aid: Which School is More Affordable?
College tuition can be a significant expense for students and their families. Dartmouth's tuition and fees for the 2020-21 academic year were $59,928, while Occidental's were $57,478. However, both institutions offer generous need-based financial aid packages to eligible students.
It is important to note that the cost of attendance goes beyond just tuition and fees. Students must also consider the cost of room and board, textbooks, and other expenses. Dartmouth estimates the total cost of attendance for the 2020-21 academic year to be $78,694, while Occidental estimates it to be $73,970.
Additionally, both schools offer merit-based scholarships to students who demonstrate exceptional academic or extracurricular achievements. These scholarships can further reduce the cost of attendance for eligible students.
Faculty and Student Support Services: What to Expect at Each College
Faculty and student support services can be vital components of a student's academic experience. Dartmouth College has a student-to-faculty ratio of 7:1, meaning that students can expect an intimate and supportive learning environment.
Occidental College, similarly, boasts a student-to-faculty ratio of 10:1. Both institutions offer a considerable range of academic support services, including tutoring, writing centers, and career counseling.
In addition to academic support services, both Dartmouth College and Occidental College offer a variety of resources to support student well-being. Dartmouth College has a robust health center that provides medical and mental health services to students.
The college also has a center for student wellness that offers resources and programming related to physical, emotional, and social well-being. Occidental College has a similar health center that provides medical and mental health services, as well as a center for community-based learning that connects students with local organizations and social justice initiatives.
Alumni Networks and Career Opportunities: How Dartmouth and Occidental Can Impact Your Future
A robust alumni network and career services center can be valuable resources for students as they launch their careers. Dartmouth College has a long and proud history, and its alumni network is extensive, active, and supportive.
Occidental College also has an impressive alumni network, with notable graduates in fields such as entertainment and politics. Both institutions offer a wealth of alumni mentorship and career services resources for their students and graduates.
One of the benefits of having a strong alumni network is the potential for networking opportunities. Alumni can provide valuable insights into their industries and connect students with potential employers.
Dartmouth College's alumni network includes successful individuals in a variety of fields, from business to academia to the arts. Occidental College's alumni network also boasts accomplished graduates, including former President Barack Obama.
In addition to alumni networks, both Dartmouth and Occidental offer robust career services centers. These centers provide students with resources such as resume and cover letter reviews, interview preparation, and job search strategies.
They also host career fairs and networking events, bringing employers to campus to meet with students and discuss potential job opportunities. With the support of these career services centers, students from both institutions are well-equipped to launch successful careers after graduation.
Athletics and Extracurricular Activities: Comparing the Sports Teams and Clubs at Each School
Athletics and extracurricular activities can play a significant role in student life. At Dartmouth College, sports teams are a significant part of the campus culture, with a strong emphasis on traditional sports like football and hockey.
Occidental College, while still having a competitive sports program, emphasizes nontraditional sports like ultimate frisbee and rock climbing. Both institutions have a wealth of extracurricular clubs and activities, allowing students to pursue their interests outside of the classroom.
Additionally, Dartmouth College offers a wide range of intramural sports, allowing students of all skill levels to participate in organized sports without the pressure of a varsity team. Occidental College also has a strong emphasis on community service, with many extracurricular clubs dedicated to volunteering and making a positive impact on the surrounding area. Overall, both schools offer a diverse range of athletic and extracurricular opportunities for students to get involved and make the most of their college experience.
Campus Safety and Security Measures: A Look into Safety Policies at Dartmouth and Occidental
Campus safety and security are crucial considerations for students and their families. Dartmouth and Occidental both have comprehensive safety policies and resources in place, including campus police departments, emergency services, and safety training programs. However, Los Angeles's urban environment and the potential for off-campus security concerns may be a factor for students considering Occidental.
It is important to note that while both Dartmouth and Occidental prioritize campus safety, their approaches may differ. Dartmouth, located in a rural area, may have different safety concerns than Occidental, which is situated in an urban environment.
For example, Dartmouth may focus more on outdoor safety measures such as hiking and camping safety, while Occidental may prioritize measures such as street safety and crime prevention in the surrounding neighborhood. It is important for prospective students to research and consider these differences when making their college decision.
Student Diversity and Inclusivity Efforts: How Each College Fosters a Welcoming Environment
Creating an inclusive environment that welcomes students from all backgrounds is essential to a college's success. Dartmouth College and Occidental College are both committed to promoting diversity and inclusivity through their programs and initiatives.
Dartmouth's Center for Social Justice and Inclusion and Occidental's Coalition for Diversity and Equity are just two examples of how each institution fosters a welcoming and inclusive community.
Additionally, both colleges offer a variety of student organizations and clubs that celebrate diversity and provide a space for students to connect with others who share similar backgrounds and experiences.
Dartmouth's Native American Program and Occidental's Queer Student Alliance are just two examples of the many groups available to students. These organizations not only provide a sense of community but also offer opportunities for students to engage in activism and advocacy work.
Prestige and Reputation Rankings: How Dartmouth and Occidental Stack Up Against Other Colleges
Dartmouth and Occidental are both highly regarded institutions with distinguished reputations and long histories. Dartmouth consistently ranks as one of the top colleges in the country, while Occidental's emphasis on small class sizes and engaged learning has earned it accolades as a top liberal arts college. While rankings are just one part of the college selection process, these prestigious institutions have earned their reputation as top academic institutions.
However, there are other factors that contribute to a college's reputation beyond just rankings. For example, Dartmouth's strong alumni network and Occidental's commitment to diversity and inclusion have also helped to solidify their standing in the academic community.
Furthermore, both colleges have made significant strides in recent years to address issues of campus culture and student well-being. Dartmouth has implemented new programs to combat sexual assault and promote mental health, while Occidental has taken steps to increase support for first-generation and low-income students. These efforts demonstrate a commitment to not only academic excellence but also to creating a safe and inclusive environment for all students.
Conclusion
Ultimately, choosing the right college is a deeply personal decision that depends on individual priorities, interests, and needs. While each of these institutions has its own strengths, it's up to you to decide which factors are most critical to you in determining which college is the right fit for you.
It's important to remember that college is not just about academics and career preparation, but also about personal growth and development. Consider the campus community and the opportunities for involvement and leadership, as well as the resources available for mental health and wellness.
Segue to AdmissionSight
At AdmissionSight, we firmly uphold the conviction that every student is entitled to the chance to pursue their dreams at their preferred college. Our mission is to equip you with the expert advice and unwavering support you need to secure a place at the schools you aspire to attend.
Don't let your future hinge on uncertainty. Reach out to AdmissionSight today to arrange a complimentary consultation and embark on the journey toward realizing your dreams. With our expert mentorship and steadfast support, the sky's the limit.