Dartmouth and Wellesley: Which College is Right for You?
Choosing the right college can be a daunting task, especially when it comes to factors like location, academics, campus culture, admission standards, class sizes, and campus life balance. In this article, we'll be delving into details to help potential students decide between two prestigious schools- Dartmouth and Wellesley.
Location
Dartmouth is located in Hanover, New Hampshire, a small town with a population of around 11,000 people. It is surrounded by the beautiful White Mountains, making it an ideal location for those who enjoy outdoor activities.
On the other hand, Wellesley is located in the heart of Wellesley, Massachusetts, a town with a population of around 28,000 people. Wellesley College is just a 30-minute drive from Boston, one of the most vibrant cities in the US. Hence, if you love the hustle and bustle of city life, Wellesley may be the right choice for you. However, if you prefer smaller towns and the great outdoors, Dartmouth may be a better option.
Additionally, both locations offer unique cultural experiences. Hanover is home to the Hopkins Center for the Arts, which hosts a variety of performances and events throughout the year. Wellesley, on the other hand, is known for its rich history and architecture, with many historic buildings and landmarks to explore. No matter which location you choose, you will have plenty of opportunities to immerse yourself in the local culture and community.
Academics
Both colleges have a strong academic reputation and offer a variety of majors. Dartmouth has a larger student body than Wellesley, with around 6,500 students, whereas Wellesley has about 2,500 students.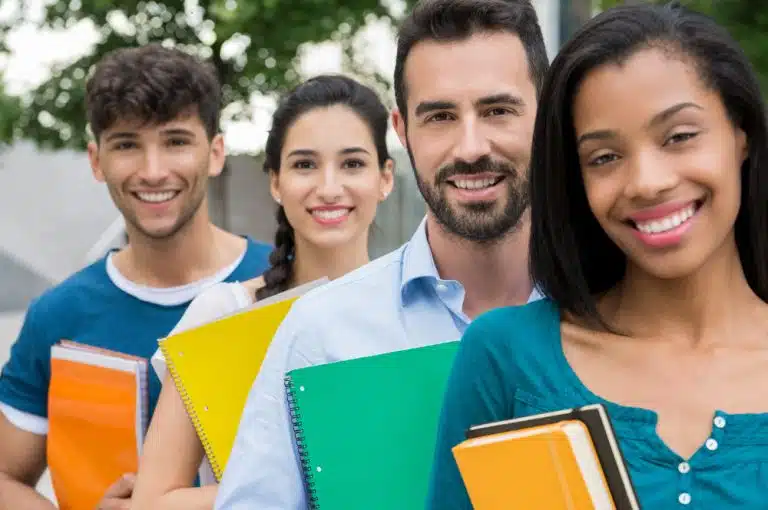 At Dartmouth, there are four schools: the College of Arts and Sciences, the Geisel School of Medicine, the Thayer School of Engineering, and the Tuck School of Business. Wellesley, on the other hand, offers undergraduate programs in the liberal arts and sciences, including over 50 majors and minors. Both colleges have a rigorous curriculum that can be challenging at times, but the professors at both institutions are dedicated to helping students succeed academically.
Additionally, both colleges offer a variety of academic resources to support students in their studies. Dartmouth has a writing center, tutoring services, and academic advisors who work with students to create personalized academic plans.
Wellesley has a similar range of resources, including a writing program, peer tutoring, and academic coaching. Both colleges also offer opportunities for undergraduate research, allowing students to work closely with faculty members on projects in their field of study.
Campus Culture
The Dartmouth and Wellesley college cultures are vastly different. Dartmouth is known for its fraternity and sorority culture, which is deeply ingrained in the college experience. This may be a plus or a minus, depending on your personal preference.
Meanwhile, Wellesley is a women's college, providing an all-female atmosphere that may promote female empowerment and a strong sense of sisterhood. Both campuses have an active student body, with numerous clubs and organizations that cater to different interests.
However, there are some similarities between the two campuses. Both Dartmouth and Wellesley have a strong focus on academic excellence and offer rigorous academic programs. Additionally, both campuses are located in beautiful, natural settings that provide opportunities for outdoor activities such as hiking, skiing, and kayaking. Overall, while the campus cultures may differ, both Dartmouth and Wellesley offer unique and enriching experiences for their students.
Admission Standards
Both colleges have a competitive admission process, but the acceptance rate varies significantly. Dartmouth's acceptance rate hovers around 9%, while Wellesley has an acceptance rate of around 22%. Dartmouth places more emphasis on extracurricular activities and leadership, while Wellesley focuses more on academic achievement and community involvement.
It is important to note that both colleges also consider standardized test scores, essays, and letters of recommendation in their admission process. Dartmouth requires either the SAT or ACT, while Wellesley accepts either of these tests as well as the TOEFL or IELTS for international students. Additionally, both colleges offer need-blind admission and meet 100% of demonstrated financial need for admitted students.
Student Body Demographics
Dartmouth and Wellesley attract diverse student bodies from all over the country and the world. Dartmouth has a larger percentage of male students, while Wellesley is an all-female institution. Additionally, both colleges have a diverse student body, with students from different socioeconomic backgrounds, races, and nationalities.
Furthermore, both colleges have made efforts to increase diversity and inclusivity on their campuses. Dartmouth has implemented programs to recruit and support underrepresented minority students, while Wellesley has a strong commitment to promoting gender equity and empowering women. Both institutions also offer resources and support for students with disabilities, LGBTQ+ students, and international students.
Cost of Attendance
The cost of attendance at Dartmouth and Wellesley is substantial, with tuition, room, board, and other expenses totaling over $70,000 per year. However, both colleges offer generous financial aid packages and scholarship opportunities to help students cover the costs of attendance.
It is important to note that the cost of attendance may vary depending on the program of study and the individual needs of the student. For example, students pursuing majors in science, technology, engineering, and mathematics (STEM) fields may have additional expenses for laboratory equipment and materials.
In addition to financial aid and scholarships, both Dartmouth and Wellesley offer work-study programs and opportunities for students to earn money through on-campus employment. These programs not only provide financial support but also offer valuable work experience and skill-building opportunities for students.
Campus Resources
Both Dartmouth and Wellesley offer a wide array of resources to enable student success. These include libraries, career centers, writing centers, academic centers, and many more. Additionally, both institutions provide robust support services for students with physical or mental health disabilities.
Furthermore, both Dartmouth and Wellesley have a variety of extracurricular activities and clubs for students to get involved in. These range from sports teams to cultural organizations to community service groups. Getting involved in these activities can help students develop leadership skills, make new friends, and enhance their overall college experience.
Career Opportunities
Both colleges are highly respected institutions that produce graduates who are highly valued in the job market. Dartmouth alumni have gone on to prestigious positions in fields like business, politics, medicine, law, and many more. Similarly, Wellesley graduates have gone on to enjoy successful careers in various fields as well, including finance, law, and the arts, among others.
Furthermore, both colleges offer extensive career services to their students and alumni. Dartmouth's Center for Professional Development provides career counseling, job search assistance, and networking opportunities. Wellesley's Career Education Center offers similar services, as well as internship and job shadowing programs.
In addition, both colleges have strong alumni networks that can be valuable resources for graduates seeking employment. Dartmouth's alumni network includes over 70,000 members worldwide, while Wellesley's network boasts over 35,000 members. These networks can provide job leads, mentorship opportunities, and other forms of support to recent graduates.
Alumni Networks
The alumni networks of both institutions are vast and influential. Dartmouth alumni are known for their loyalty and willingness to help students and fellow alumni alike. Wellesley alumni are equally supportive and actively engage with the college to provide mentoring and networking opportunities for current students and recent graduates.
These alumni networks offer a wide range of benefits to their members. From career development resources to social events, alumni can stay connected to their alma mater and each other long after graduation.
Both Dartmouth and Wellesley have active alumni associations that organize events and provide opportunities for alumni to give back to their communities. Additionally, these networks can be a valuable resource for students and recent graduates who are looking for advice and guidance as they navigate their careers.
Faculty & Staff
Both colleges have highly qualified faculty who are experts in their respective fields. Dartmouth has over 700 faculty members, with a student-to-faculty ratio of 7:1. Wellesley, on the other hand, has a student-to-faculty ratio of 8:1 and employs over 350 faculty members. Both institutions prioritize building strong relationships between faculty and students, enabling them to work together to achieve academic success.
In addition to their academic expertise, many faculty members at both Dartmouth and Wellesley are also actively engaged in research and scholarship. They regularly publish articles, books, and other works that contribute to their respective fields and enhance the overall academic environment at their institutions.
Furthermore, both colleges offer a range of support services for faculty and staff, including professional development opportunities, wellness programs, and resources for work-life balance. These initiatives help to ensure that faculty and staff are able to thrive both personally and professionally, and are able to provide the best possible support and guidance to their students.
Extracurriculars
Both colleges offer a wide range of extracurricular activities, including sports teams, clubs, organizations, and various events throughout the year. Dartmouth has over 350 student groups, while Wellesley has nearly 200. Whatever your interests may be, both institutions offer various opportunities for you to pursue them.
Additionally, both colleges encourage students to create their own clubs and organizations if they don't find one that suits their interests. This allows for a diverse range of extracurricular activities on campus and fosters a sense of community among students.
Furthermore, both colleges have strong community service programs that provide students with opportunities to give back to the local community and beyond. These programs not only benefit the community but also help students develop leadership skills and a sense of social responsibility.
Campus Tour Comparison
If you are unsure which institution to choose, visiting both campuses is highly recommended. Additionally, campus tours allow you to interact with current students, professors, and staff, giving you a firsthand experience of what life is like on campus.
During your campus tours, it is important to pay attention to the facilities and resources available to students. This includes the library, computer labs, recreational facilities, and student organizations. These resources can greatly enhance your college experience and contribute to your academic and personal growth.
Another important factor to consider during campus tours is the location and surrounding community. Is the campus located in a safe and accessible area? Are there opportunities for internships, community service, and cultural experiences nearby? These factors can greatly impact your overall college experience and should be taken into consideration when making your decision.
The Admissions Process
The admissions process for Dartmouth and Wellesley can be challenging and long. Prospective students will need to submit transcripts, letters of recommendation, essays, and complete interviews.
However, both colleges have fantastic resources available to help students successfully navigate the admissions process, including information sessions, tours, interviews, and application workshops.
It is important for prospective students to start the admissions process early, as it can take several months to complete. In addition to submitting the required materials, students should also focus on building a strong application by participating in extracurricular activities, volunteering, and taking challenging courses.
Once admitted, students can look forward to a supportive and engaging community at both Dartmouth and Wellesley. Both colleges offer a wide range of academic and social opportunities, including research opportunities, study abroad programs, and student organizations. With dedicated faculty and staff, as well as a commitment to diversity and inclusion, students can thrive and succeed at these prestigious institutions.
Post-Graduate Outcomes
Both Dartmouth and Wellesley have excellent post-graduate outcomes, with graduates being highly sought after in the job market. Many graduates go on to enroll in graduate programs or take on prestigious positions in various fields. Additionally, both institutions offer robust career services to help students secure jobs after graduation.
At Dartmouth, graduates have access to a vast alumni network that spans various industries. This network provides graduates with valuable connections and opportunities for mentorship and career advancement. Furthermore, Dartmouth's Tuck School of Business is consistently ranked among the top MBA programs in the country, providing graduates with a competitive edge in the business world.
Wellesley, on the other hand, has a strong focus on preparing graduates for leadership roles in their respective fields. The institution offers a variety of leadership programs and opportunities for students to develop their leadership skills.
Conclusion
Choosing between Dartmouth and Wellesley is a significant decision, but hopefully, this article has provided you with the necessary information to make an informed choice. Both colleges are highly respected institutions with strong academic programs, active student bodies, and numerous opportunities for personal and professional growth. Whether you prefer a small town or big city, frat parties, or women's colleges, one thing is for sure: you will receive an education that can set you up for a lifetime of success at either institution.
Segue to AdmissionSight
At AdmissionSight, we firmly uphold the conviction that every student is entitled to the chance to pursue their dreams at their preferred college. Our mission is to equip you with the expert advice and unwavering support you need to secure a place at the schools you aspire to attend.
Don't let your future hinge on uncertainty. Reach out to AdmissionSight today to arrange a complimentary consultation and embark on the journey toward realizing your dreams. With our expert mentorship and steadfast support, the sky's the limit.