Dartmouth Application Portal
What Application Portal Does Dartmouth Use?
Dartmouth is known for its high academics, Ivy League reputation, and small class sizes. The college is also known for its Greek life (it was the inspiration for the film Animal House), rural surroundings, and outdoorsy feel. Thousands of students want to be part of the Dartmouth community each year.
Students often ask, "What application portal does Dartmouth use?" The Dartmouth application portal options for undergraduate admissions are the Common Application and QuestBridge Application.
The Common Application is a non-profit membership organization that provides a single platform for students to apply to multiple colleges and universities across the country. With the Common Application, students can submit a single application that will be sent to all the schools they are interested in attending.
The Common Application has a comprehensive online platform that allows students to easily complete their application, submit required documents, and keep track of their application status. The platform is user-friendly and provides clear instructions on how to complete each section of the application.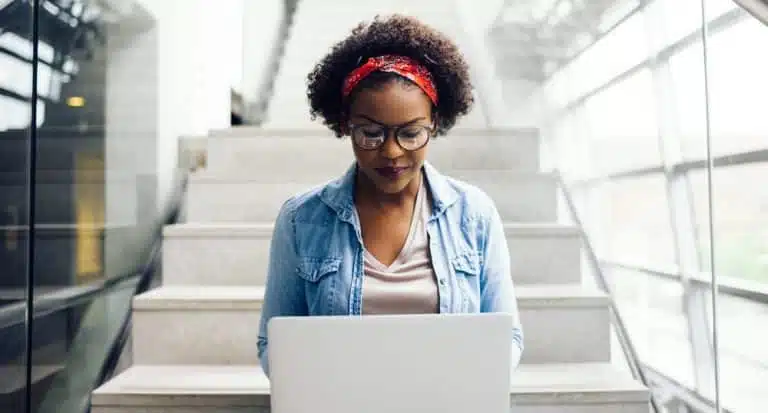 In addition to the Common Application, Dartmouth also accepts applications through QuestBridge. For the past ten years, Dartmouth has been a proud QuestBridge partner. QuestBridge is a platform that connects high school kids from low-income families with some of the nation's top schools and universities.
All QuestBridge Finalists, regardless of whether they participate in the National College Match, can use their QuestBridge application to apply to Dartmouth College's Early and Regular Decision programs.
Dartmouth College also requires supplementary materials such as transcripts, test scores, and essays to be submitted. These materials can be uploaded directly through the Common Application and QuestBridge platforms, making the application process more convenient for students.
Suppose you applied to Dartmouth online using the Common App.
In that case, you will receive an acknowledgment email from the College as soon as the admissions office begins downloading materials from the platform's servers which is normally in early September.
The Application Portal login information will also be included in the email. You will be able to do the following with this system:
Find out the status of your application
Update your contact details
Submit application updates
Check the status of your financial aid application (if applicable)
Using the Dartmouth application portal, the Common Application and QuestBridge Application, helps streamline the application process for colleges and universities, reducing the administrative hurdles, and allowing them to focus on evaluating the student's academic and personal qualifications.
How to Register for the Dartmouth Application Portal?
The process of registering for the Dartmouth application portal is straightforward. Now, how to register for the Dartmouth application portal? Here are the steps you need to follow to successfully register for the Common Application Portal:
Visit the Common Application website: Go to the Common Application website (www.commonapp.org) and click on the "Apply" button.
Create an account: To create an account, you will need to provide some basic information such as your name, email address, and password. This information will be used to log in to your account and track your application status.
Search for Dartmouth College: Once you have created your account, you will be able to search for Dartmouth College by typing its name in the search bar.
Start your application: After you have selected Dartmouth College, click on the "Start your application" button to begin the process.
Provide basic information: You'll need to provide some basic information such as your name, address, and contact information.
Complete the application: Once you have provided the basic information, you'll be able to complete the rest of the application, including the essays and other required materials.
Submit the application: After you have completed the application, you'll need to submit it to Dartmouth College. You can track the status of your application by logging into your account.
To create an account in QuestBridge, you should provide your personal email address, full name, and date of birth. Then, a temporary PIN, together with a link to activate your account, will be sent to your email address. In late September of your senior year, you can submit a free online QuestBridge National College Match application.
QuestBridge evaluates applications and chooses Finalists to advance in the process. Finalists may rank universities of their choice to participate in the College Match. Ranking colleges simply indicates that you want to be considered for early admission as well as a full College Match Scholarship.
What Time Is Dartmouth Application Due?
What time is Dartmouth application due? The deadline for submitting your Dartmouth College application depends on which admission plan you choose.
Dartmouth College offers three admission plans: Early Decision, Regular Decision, and Transfer Decision.
Early Decision: Early Decision is a binding agreement that requires you to enroll at Dartmouth College if you are admitted. The Early Decision application deadline is November 1st.
Regular Decision: The Regular Decision application deadline falls on January 3rd
Transfer Admission: For transfer applications, the deadline is March 1st.
Your Common App must be submitted by the deadline. Again, the date for Early Decision is November 1, while the deadline for Regular Decisions is January 3, 11:59 p.m. local time.
If Dartmouth is your top college option, you should apply through the Binding Early Decision program. Your family's documented financial need will be met through Dartmouth's financial aid program. Meanwhile, QuestBridge Finalists who do not rank any universities in the National College Match may apply to Dartmouth in the Regular Decision round using their QuestBridge application or the Common Application. Students should only submit one application.
Your school's portion of the application (school report, transcript, letters of recommendation) should be sent on the nearest possible date from the deadline, but late submissions will be considered. The admissions office will add items to your file as they come in and will review your application once it is complete.
How Does Dartmouth Notify Acceptance?
How does Dartmouth notify acceptance? Dartmouth College notifies applicants of their admission status through its online applicant portal.
For Early Decision applicants, the admission decision will be sent out by mid-December, while Regular Decision applicants will receive their decision by late March or early April.
Dartmouth also sends likely letters to a few applicants. A "likely letter" advises a student that their application has been assessed and that their chances of acceptance are very good.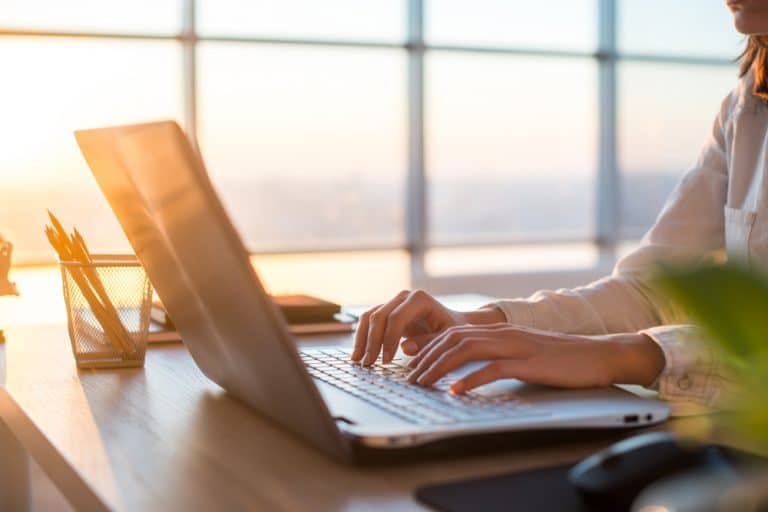 To reassure highly recruited athletes and other strong applicants, all Ivy colleges send a modest number of likely letters. However, most students do not receive likely letters as it is not the typical road to admittance.
How Hard Is It to Get Accepted Into Dartmouth?
Dartmouth College is a highly selective institution, and the admissions process can be competitive. Each year, the college receives thousands of applications from students from around the world, and only a portion of these applicants are admitted. Students and parents often wonder, "How hard is it to get accepted into Dartmouth?"
There were 28,336 applications for a spot in the 2022-23 freshmen class, but only 1,808 students were accepted. Dartmouth College has an acceptance rate of 6.4% for the Class of 2026 and is considered one of the most selective colleges in the United States.
Dartmouth is consistently ranked among the greatest colleges in the country, and while the school does not publicize the average GPA or class rank of admitted students, it is a highly academic university. Competitive Dartmouth applicants have a high GPA and have graduated at or near the top of their class.
Dartmouth recently added a writing supplement—two short answer questions—to its application to assist the admissions committee in determining how well the candidate and the college fit together. Although the essays do have some weight in the admissions process, they are not as important as they are at other prestigious colleges that require school-specific writing supplements.
Dartmouth also looks for adventurous, curious individuals interested in learning both inside and outside of the classroom, as evidenced by programs like the outing club, which roughly a quarter of the student population is a member of, and the distinctive D-Plan, the quarter-based academic system known for its flexibility.
It is important to note that admission decisions are made based on a thorough review of the entire application, including academic records, test scores, essays, recommendations, and extracurricular activities.
The admissions committee evaluates each applicant holistically and considers each candidate's unique qualifications and experiences.
Dartmouth College is ranked 12th in National Universities in the Best Colleges 2022-2023 edition. With the school's prestige, it's no surprise that the admissions will continue to be more competitive each year.
To stand out among the pool of outstanding applicants, you must complete your application through the Dartmouth application portal and submit the needed materials.
Moreover, you must submit a strong academic and extracurricular profile and let your personality shine through your application. To achieve these, it is best to consult experts in college admissions like AdmissionSight.
At AdmissionSight, we have over 10 years of experience guiding students through the competitive admissions process to get accepted to the top universities in the world. On average, 75% of our students are admitted to an Ivy League university, Stanford, MIT, UChicago, and Caltech, one of the highest track records in the industry. Feel free to set up an appointment today to book your initial consultation.