Take a Virtual Tour of Dartmouth College's Beautiful Campus
Situated in the quaint town of Hanover, New Hampshire, Dartmouth College boasts one of the most picturesque academic settings in the nation. With a mix of historic and modern architecture set among the lush green landscapes of New England, Dartmouth's campus is truly a sight to behold. In this article, we give you a tour of the Dartmouth campus and everything you need to know as an upcoming student.
Exploring Dartmouth College: An Introduction
To start our tour of the campus. let's delve into the story of Dartmouth College. It is intertwined with the history of the United States itself. Originally established to educate Native American youth, the college has grown in tandem with the country, evolving while maintaining its deeply rooted tradition.
Located in Hanover, New Hampshire, Dartmouth College is nestled in the picturesque Upper Valley region. Surrounded by lush greenery and scenic landscapes, the campus provides a serene and idyllic setting for students to pursue their academic endeavors.
The History of Dartmouth College
Dartmouth College was founded in 1769 by Eleazar Wheelock, a Congregational minister from Connecticut. The intent was to use education as a tool to acculturate and convert Native Americans to Christianity. Over the years, the scope of the school expanded and matured into a broad-based institution catering to students from various backgrounds.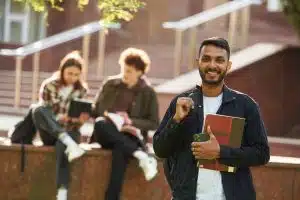 As Dartmouth College flourished, it became a beacon of knowledge and enlightenment in the young nation. The college played a significant role in shaping the intellectual landscape of America, producing influential alumni who went on to become leaders in various fields.
Despite this expanded scope, Dartmouth has never lost touch with its history. The Native American Studies program at the institution continues to be one of its strongest, reflecting the respect and awareness Dartmouth has of its origins. Students have the opportunity to delve into the rich cultural heritage of Native American communities and gain a deeper understanding of their contributions to society.
Dartmouth College Today
In present times, Dartmouth College is recognized as one of the Ivy League schools, with excellent programs in varied academic fields. The college offers a comprehensive range of undergraduate and graduate programs, fostering a diverse and intellectually stimulating environment.
The rural location gives Dartmouth students the opportunity to connect with nature while studying and is something the institution prides itself on. The surrounding area offers numerous outdoor activities, such as hiking, skiing, and kayaking, allowing students to find balance between their academic pursuits and their love for the great outdoors.
Furthermore, Dartmouth College is known for its tight-knit community and student-centric approach, with a student-to-teacher ratio that allows for highly personalized learning experiences. Professors at Dartmouth are not only dedicated educators but also mentors who actively engage with their students, fostering a collaborative and supportive learning environment.
Outside of the classroom, Dartmouth offers a vibrant campus life with a wide array of student organizations, clubs, and extracurricular activities. From performing arts groups to community service initiatives, there are countless opportunities for students to explore their passions and develop leadership skills.
This commitment to its culture and students continues to position Dartmouth as a desirable destination for higher learning. The college's rich history, academic excellence, and nurturing community make it a place where students can thrive and make lasting connections that extend far beyond their time on campus.
The Virtual Tour: What to Expect
With today's advancement in technology, you can now experience the beauty of Dartmouth's campus virtually. This feature offers an immersive experience that dynamically showcases Dartmouth's rich history and stunning landscapes.
Imagine being able to explore the campus from the comfort of your own home. With the virtual tour, you can stroll through the iconic Green, surrounded by vibrant autumn leaves, or take a leisurely walk along the picturesque Baker-Berry Library. The virtual tour allows you to soak in the beauty of the campus at any time, regardless of your location.
Not only does the virtual tour provide a visual feast for the eyes, but it also offers a wealth of information about Dartmouth's history and facilities. As you navigate through the virtual tour, you'll come across informative pop-ups that provide fascinating insights into the institution's founding, notable alumni, and academic programs.
Technology Behind the Virtual Tour
At the core of the virtual tour is 360° technology, which captures high-resolution images from every angle, allowing viewers to experience the environment as if they are physically present. Through the magic of this technology, you can zoom in to examine the intricate architectural details of Dartmouth's buildings or pan around to take in the breathtaking views of the surrounding Hanover area.
But the virtual tour doesn't stop at just visuals. To enhance your experience, audio guides are seamlessly integrated into the tour. As you explore different locations on campus, you'll have the opportunity to listen to narrations that delve deeper into the history and significance of each site. These audio guides provide a truly immersive experience, making you feel like you have your own personal tour guide.
Accessible to anyone with internet access, the virtual tour is not limited to prospective students and their families. Alumni can revisit their alma mater and reminisce about their college days, while curious explorers can satisfy their wanderlust by virtually exploring the campus from anywhere in the world.
How to Navigate the Virtual Tour
Getting started with the virtual tour is straightforward. Once you're on the tour page, you will notice a variety of controls at the bottom of the screen. These intuitive controls allow you to customize your virtual tour experience to suit your preferences.
Want to get a closer look at a particular building? Simply use the zoom feature to magnify the details and examine the architecture up close. Interested in exploring different areas of the campus? The virtual tour allows you to switch between various locations with just a click, giving you a comprehensive view of Dartmouth's sprawling campus.
As you navigate through the virtual tour of Dartmouth's campus, you'll find that detailed information about each location is easily accessible. Whether you're curious about the history of a building, the academic departments housed within, or the recreational facilities available, the virtual tour provides a wealth of information at your fingertips. This ensures that your virtual exploration of Dartmouth's campus is not only visually stunning but also intellectually enriching.
Highlights of Dartmouth College's Campus
Dartmouth's campus is a blend of natural beauty and architectural brilliance, a testament to its purpose and history.
As you tour Dartmouth College's campus, you will be captivated by the harmonious combination of stunning natural landscapes and impressive architectural structures. The campus is a true reflection of the college's commitment to providing a conducive environment for learning and personal growth.
Iconic Buildings and Structures
The Baker Library, with its majestic bell tower, is a quintessential symbol of Dartmouth College. Standing tall and proud, this grandiose structure not only houses a vast collection of books but also serves as a gathering place for students seeking knowledge and inspiration. The library's architectural beauty is further enhanced by its strategic location, offering breathtaking views of the tranquil Connecticut River.
Aside from the Baker Library, Dartmouth College boasts several other noteworthy structures that contribute to the campus's architectural diversity. Rollins Chapel, with its elegant design and serene atmosphere, provides a sanctuary for contemplation and spiritual reflection. Dartmouth Hall, the oldest building on campus, exudes a sense of history and tradition, reminding students of the college's rich heritage. The Black Family Visual Arts Center, on the other hand, showcases modern architectural styles, reflecting Dartmouth's commitment to innovation and creativity.
Green Spaces and Outdoor Areas
Nestled in the heart of New England, Dartmouth College is blessed with ample natural beauty. The campus's crown jewel is undoubtedly The Green, a large grass-covered field located in the center of campus. This vibrant and lively space serves as a hub for social gatherings, impromptu frisbee games, and even outdoor concerts. Students often find solace in the tranquility of The Green, whether they are studying under the shade of a tree or simply enjoying a picnic with friends.
Surrounding the campus, the lush forests of New Hampshire and the majestic Connecticut River offer innumerable opportunities for outdoor activities. From hiking and canoeing to skiing and snowboarding, Dartmouth College is a haven for nature enthusiasts. The college's strategic location provides students with easy access to these natural wonders, allowing them to find balance between their academic pursuits and their love for the great outdoors.
As you immerse yourself in the vibrant atmosphere of Dartmouth College's campus through this tour, you will discover that its beauty extends far beyond its physical structures. It is a place where nature and intellect intertwine, where students are inspired to explore, create, and make a positive impact on the world around them.
Academic Facilities at Dartmouth College
The academic facilities at Dartmouth are equipped with state-of-the-art technology and resources, ensuring optimal learning conditions for students.
Libraries and Study Spaces
In addition to the majestic Baker Library, Dartmouth hosts multiple other libraries that house extensive collections of books and databases. These libraries serve as intellectual havens for students, offering a vast array of resources to support their academic pursuits. From the sprawling shelves of Rauner Special Collections Library to the specialized collections in Feldberg Business & Engineering Library, students have access to a wealth of knowledge at their fingertips.
Moreover, Dartmouth's libraries are not just repositories of books; they are vibrant spaces for intellectual exploration. Numerous study rooms of different sizes are scattered throughout the campus, offering quiet spaces for individual or group study. These study rooms are designed to accommodate various learning styles and preferences, ensuring that every student can find their ideal study environment.
A significant component of Dartmouth's learning environment is the Rauner Special Collections Library, which houses rare books, manuscripts, and College archives. This treasure trove of historical artifacts provides an opportunity for students to delve into historical research and explore unique primary sources. Whether it's examining centuries-old manuscripts or studying the personal papers of influential figures, students can immerse themselves in the rich tapestry of human knowledge.
Laboratories and Research Centers
Dartmouth promotes active learning with a variety of leading-edge labs and research centers. These spaces serve as incubators of innovation, fostering interdisciplinary cooperation among students and faculty to drive groundbreaking research and advance learning and discovery.
Within the Thayer School of Engineering, students have access to advanced labs equipped with cutting-edge technology. From robotics and artificial intelligence to renewable energy and biomedical engineering, these labs provide a hands-on learning experience that allows students to apply theoretical concepts to real-world problems. The collaborative nature of these labs encourages teamwork and creativity, preparing students for the challenges they will face in their future careers.
Similarly, the Geisel School of Medicine offers research opportunities that enable students to make significant contributions to the field of healthcare. Through partnerships with renowned medical institutions and access to state-of-the-art research facilities, Dartmouth students have the opportunity to engage in groundbreaking medical research. Whether it's studying the mechanisms of disease or developing innovative treatment methods, students at Dartmouth are at the forefront of medical advancements.
Overall, Dartmouth College's academic facilities provide students with the necessary tools and resources to push the boundaries of knowledge. From the vast collections in the libraries to the cutting-edge labs and research centers, every aspect of Dartmouth's academic infrastructure is designed to foster intellectual growth and facilitate transformative learning experiences.
Student Life at Dartmouth College
The student life at Dartmouth extends beyond academics and involves a rich tapestry of traditions, activities, and experiences that build a sense of community among the students.
Dormitories and Student Housing
From traditional residence halls to coed and single-sex options, Dartmouth offers a wide range of housing choices. These buildings are located throughout the scenic campus, allowing students easy access to school facilities and nature alike.
Most residences are equipped with common rooms for studying or hanging out, kitchens for students who prefer to cook, and laundry facilities. They are designed to promote community living and make the students feel at home.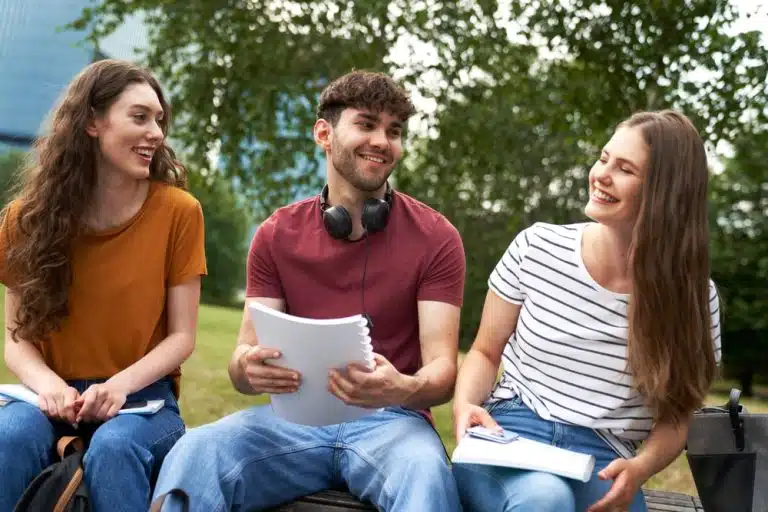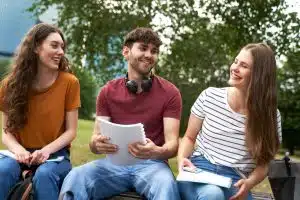 Dining Halls and Food Options
Dartmouth provides diverse dining options to cater to different tastes and dietary needs. The Class of 1953 Commons, popularly known as 'Foco', offers buffet-style meals featuring a variety of cuisines.
For a quick bite, students can head to Collis Café for a wide array of sandwiches, salads, and international dishes. Additionally, there are numerous other eating locations across campus, including food trucks for a quick meal on the go.
In conclusion, Dartmouth College's beautiful campus, coupled with its top-notch resources and facilities, make it an ideal location for academically intense yet balanced college life. The virtual tour beautifully captures its spirit and essence and is a must-visit for anyone interested in experiencing the distinct atmosphere of this Ivy League institution.
If you want to discuss the matter to a greater extent or inquire about college admissions, look no further! Our experts here at AdmissionSight can help you! Here at AdmissionSight, we have over a decade's worth of experience guiding students through the competitive admissions process to get accepted to the top universities in the world. Feel free to set up an appointment today to book your initial consultation.