Dartmouth Campus Tour
Is the Dartmouth campus open to the public?
Is it possible for non-Dartmouth students to visit the campus? Visitors are welcome, but they are required to abide by Dartmouth's policies. These policies include, but are not limited to, visitor guidance, the face-mask policy, and event guidance. In addition, visitors during the Dartmouth campus tour are responsible for abiding by all applicable federal, state, and local regulations.
In certain circumstances, a Dartmouth venue may have more stringent restrictions in place as a result of arrangements with external organizations. In such circumstances, visitors are expected to adhere to the directions provided by the Dartmouth venue.
Health and Safety
It is recommended by Dartmouth that all visitors either:
Be current on their COVID-19 vaccinations, including booster doses when eligible; or
Receive a negative test result from a COVID-19 test taken within 72 hours before accessing a Dartmouth location or a Dartmouth-sponsored event, preferably as close to access as possible, unless they initially tested positive for COVID-19 in the 30 days prior and recovered; in this case, they are exempt from this recommendation (they have ended isolation and do not have symptoms).
Tests for COVID-19 can be obtained through medical professionals and local pharmacies, as well as through resources made available by the state health departments of New Hampshire and Vermont, as well as through resources made available by the Department of Health and Human Services of the United States of America. If you experience symptoms or have been exposed to something, it is a good idea to keep at least two fast antigen tests within easy reach in case you need to use them.
Visitors are not permitted to enter a Dartmouth facility or take an in-person Dartmouth campus tour if any of the following conditions are met:
They are confined to an isolated area or placed in quarantine
They exhibit symptoms that are consistent with COVID-19, which may include the following: General body symptoms such as new muscle aches, chills, or severe fatigue;
New gastrointestinal symptoms such as nausea, vomiting, or diarrhea; and any new change in their sense of taste or smell.
Guests who suspect they may have COVID-19 should get tested right away, put on a face mask if they feel sick, and adhere to the isolation procedures recommended by the United States Centers for Disease Control and Prevention (CDC).
Access to Buildings
There are currently no Dartmouth COVID-19 requirements that must be met to gain access following travel. You can get information on basic travel requirements by reading the recommendations for travel provided by the United States Centers for Disease Control and Prevention, as well as additional federal and state guidance.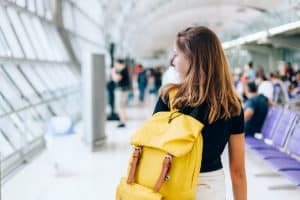 Live, In-Person Tour
Participate in activities on campus by signing up for a tour that will be guided by a student who is currently enrolled there.
Self-Guided Tours
Visitors are welcome to utilize the self-guided tour route that is provided in Google Maps and download the visitor's guide to take a tour of the campus on their own.
Does Dartmouth have a virtual tour?
Is there a way to take a tour of Dartmouth online? Explore Dartmouth without leaving the convenience of your own home! You can start your virtual tour of Dartmouth whenever you like.
Virtual Dartmouth Campus Tour
Virtual campus tours feature current students presenting through Zoom. You will be able to ask questions in real-time and listen to students talk about their experiences at Dartmouth without having to leave the convenience of your own home.
Pre-Recorded Tours
In addition to the self-guided tours that are available for the main campus, the Hood Museum of Art, Dartmouth Engineering, and our sporting facilities, you may also check out the pre-recorded campus tours that are led by current students.
Virtual Student Chats
Have you already participated in a tour and an information session? You are welcome to sign up for a weekly student chat and ask any questions you have for current Dartmouth students about their experiences in the classroom, in the community, and in other areas. Beginning on Tuesday, September 20, they will have online student conversations on Tuesday evenings from 5:30 to 6:30 p.m. Eastern Time (ET).
Student Webinar Series
This series will include Dartmouth faculty and staff members, as well as current students, and address the different services available on Dartmouth's campus to serve students coming from a variety of communities and backgrounds.
Connect with a Student
Explore the biographies of our admissions ambassadors and feel free to send an email to any of them with any questions you might have about the Dartmouth student experience.
How long is the Dartmouth campus tour?
How long does the guided tour of the Dartmouth campus take? The information can be found below.
Monday through Saturday, in-person tours of the Dartmouth College campus (lasting 75 minutes each)
Virtual Information Sessions (45 minutes) – Select Mondays at 7:00 p.m. and Thursdays at 9:00 a.m. Current students will be present in a live virtual setting during these sessions, which will take place on select Mondays and Thursdays.
Virtual Campus Tours (75 minutes) – TBD; check the college page for updates.
What can you see at Dartmouth?
Where can you go and what can you see at Dartmouth? The college may be found in the picturesque town of Hanover, New Hampshire, which is located right next to the Connecticut River.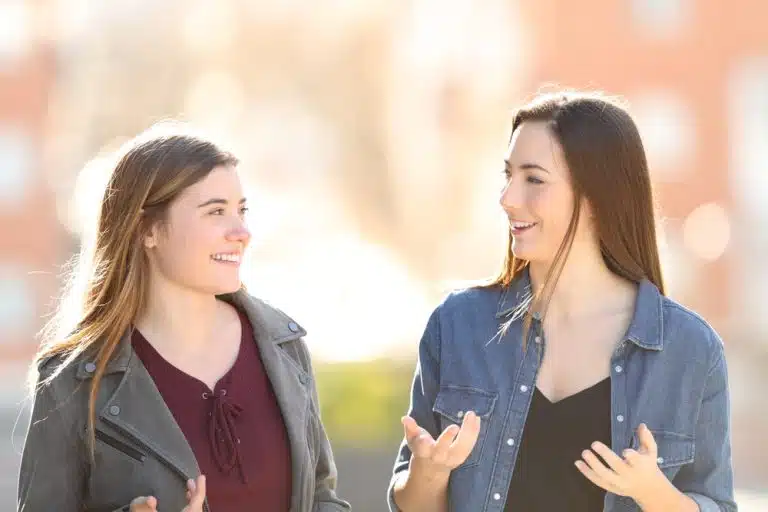 Small class sizes, adaptable academic planning options, a plethora of extracurricular activities, and an environment that is steeped in tradition are some of the reasons why Dartmouth appears to have a beautiful campus that is neither too huge nor too small.
The Dartmouth Green
The Green serves as both the physical and spiritual focal point of the campus. When the weather is nice, a lot of people like to hang out on The Green because it is where significant annual rituals like Homecoming and Winter Carnival are held.
The Hopkins Center for the Arts
You'll come across the Hopkins Center for the Arts if you head in a southeasterly direction from the Green and cross E. Wheelock at College Street. Students have the opportunity to participate in the arts in a variety of ways at The Hop.
These include attending performances by artists such as Yo-Yo Ma, getting their hands dirty with the arts in one of our three creative studios, majoring in studio art or film and media studies, or doing all of the aforementioned things.
The Hood Museum
The Hood Museum is one of the best places to look forward to during your Dartmouth campus tour. The Museum, which houses Dartmouth's 65,000-piece collection of art, culture, and history, can be found directly across the street from the Hop.
During business hours, the museum is accessible to anyone and free of charge, and visitors can get a sneak peek at an ongoing exhibition by looking at a panel on the second level.
Dartmouth Hall
The current structure, which is located on the "hill" that the college was named for, is scheduled to undergo a comprehensive refurbishment soon. When construction is complete, the Leslie Center for the Humanities as well as several of our language departments will call this facility home. Do you happen to be able to make out the face of the lavender clock atop the tower?
Rollins Chapel
The Rollins Chapel is another point of interest on the Dartmouth campus tour. As a multifaith prayer and contemplation space, Rollins University is (technically) the largest Hindu temple on the campus of an American university. Rollins, the Roth Center, and the Tucker Center are three places on the Dartmouth campus where students can discover a faith-based community. Students of any religious tradition, as well as students who do not adhere to any religion, are invited to use these facilities.
Baker-Berry Library
The main library on campus is the Baker-Berry building, which is just in front of you (although actually, it is two libraries!). and is home to several students' preferred places to study in addition to a student-run cafe.
Additionally, it is the location of the Undergraduate Deans' Office as well as the Student Accessibility Services and the Academic Skills Center. Students have access to a wealth of advising tools that can help them organize their schedules, achieve academic success, and participate successfully in extracurricular activities.
Silsby Hall
To reach Silsby Hall from Baker Lawn, head in the direction of the west. The Silsby building is a good example of a typical academic structure because it houses a large number of social science departments like economics and government, in addition to the classes associated with those disciplines.
West End
While taking the Dartmouth campus tour, stroll along Tuck Drive to reach Dartmouth's "West End," a recently established center for technological development and innovation. The Irving Institute for Energy and Society, the recently refurbished Dartmouth Engineering areas, and the new Engineering and Computer Science Center are the three primary facilities that make up the West End.
Irving Institute
The Arthur L. Irving Institute for Energy and Society's mission is to cultivate the next generation of energy professionals, political leaders, and concerned citizens to accelerate the realization of an energy future that is affordable, sustainable, and reliable.
The facility acts as a nexus for research, education, and engagement at Dartmouth related to energy and society, and it is located between the Tuck School of Business and Dartmouth Engineering. It also has a direct view of the Baker Library Tower. The facility encompasses a total area of 55,000 square feet and features an exceptional level of energy efficiency. It is home to faculty and research offices, classrooms, demonstration labs, and The Fern Café.
Dartmouth Engineering (Thayer School)
Learn more about the work that Dartmouth's engineers are doing by including Cummings Hall and the MacLean Engineering Sciences Center in your Dartmouth campus tour. You can view current student work in the Couch Project Design Lab by entering through the atrium that connects the two buildings and then peering through the windows into the lab.
Engineering & Computer Science Center (ECSC)
The ECSC is an expansion of the existing Dartmouth Engineering facilities. It is also the home of the Department of Computer Science and the Magnuson Center for Entrepreneurship. The ECSC brings together key drivers of human-centered impact, including interdisciplinary innovation, experiential learning, and technology transfer.
In addition, the ECSC is home to the DALI Lab, which stands for the Digital Applied Learning and Innovation Lab. In this lab, students design and build digital projects like mobile applications and websites, as well as virtual and augmented reality, and digital installations.
The Cube (House Center B)
Two of the six different housing communities that we have on campus are centered around The Cube, which is located south of Russell Sage. Before entering the university, students have their housing communities chosen at random, and while there, they live among other first-years in the same houses. Students have the option of studying, lounging on the cushy couches, or grabbing a bite to eat at the student-run Snack Bar, which is open until 2 in the morning.
Mass Row
After leaving the Cube, continue walking down Mass Row and take note of the brick buildings on your right. North Massachusetts, Mid-Massachusetts, and South Massachusetts Halls are referred to collectively by students as "the Masses." These halls are an excellent illustration of residential dormitories for upperclassmen. In most cases, educational or residential institutions are housed in structures that have green window shutters. (NOTE: only current students, faculty, and staff of Dartmouth are permitted to enter residential halls.)
Class of 1953 Commons (FoCo)
Another stop of interest on the Dartmouth campus tour is the FoCo. The Class of 1953 Commons may be found at the base of Mass Row; however, students will only know this structure by its acronym, FoCo (short for Food Court). The fan-favorite FoCo cookies, which are kept warm and gooey under special heat lamps, are offered as part of the all-you-can-eat dining option at FoCo.
Along the path of the trip, you'll find a number of our a la carte dining places, some of which are Collis, the Hop, and Baker-Berry, to mention a few. Every restaurant offers kosher, halal, vegan, vegetarian, gluten-free, and allergen-free options for diners, regardless of where they are located or where they choose to eat.
Collis Center for Student Involvement
Students will be entering and exiting this building, which is home to several study areas, 8-Ball Hall, the multi-purpose Common Ground, and offices that supervise our more than 160 student organizations and other student involvements. They also provide 35 varsity sports at the NCAA Division I level, and students can also play intramural sports for the house communities they are a part of.
In total, there are 34 different club sports teams on campus. The area outside of Collis has been transformed into a fantastic hangout location that can be utilized in any season thanks to the addition of fire pits and lawn chairs.
The Dartmouth campus tour may be one of the things that pique your interest in attending the college. The Ivy League, an exclusive association of eight of the country's oldest and most prestigious colleges, includes Dartmouth College.
In actuality, Dartmouth only accepts 6% of applications each year. Those who are selected will be a part of the undergraduate student population, which now numbers a little over 4,000. You will require aid from college admissions professionals like AdmissionSight if your objective is to be admitted to Dartmouth.
We at AdmissionSight have more than ten years of experience helping students navigate the challenging admissions process so they can enroll in the best colleges in the world. Feel free to schedule a consultation session today.