Dartmouth Class of 2025 Statistics
How many applicants did Dartmouth get for the Class of 2025?
How many applicants did Dartmouth get for the Class of 2025? Dartmouth Class of 2025 statistics reported that out of 28,357 individuals who applied, the university has extended admission offers to 1,749 students. The current acceptance rate of 6.17 percent is the lowest ever recorded. The College anticipates that there will be 1,150 students in the class, which indicates that the expected yield rate will be approximately 66%.
Early entry was provided to a total of 591 applicants, including 25 students who were accepted through the Questbridge program. Another record was set this year with the overall number of early decision applications being 2,664.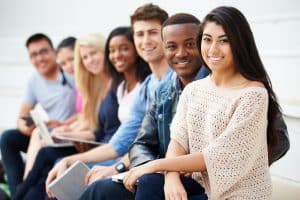 Dartmouth Class of 2025 statistics revealed the candidate pool for the Class of 2025 experienced a 33 percent increase in applications over the previous year's record applicant pool. As a result of the challenges associated with testing caused by the epidemic, an admissions policy that does not need applicants to take tests has been implemented.
How many students are enrolled at Dartmouth?
An uncommon distinction has been bestowed to the Class of 2025, which matriculated on September 12, 2021: it has overtaken the massive Class of 2021 as Dartmouth's largest graduating class in the school's entire history by a total of twelve students. The size of this year's class, which includes a significant number of gap year students who were initially admitted as part of the Class of 2024, comes along with a higher than usual number of students opting to be on campus this fall.
These two variables have combined to generate a "one-two punch" that has exacerbated the lack of available accommodation on campus and compelled teachers to accept a greater number of students into their classes in comparison to the years that came before.
So, how many students are enrolled at Dartmouth? According to a statement emailed by Vice Provost for Enrollment and Dean of Admissions and Financial Aid Lee Coffin, 1,229 students have enrolled in the Class of 2025.
Dartmouth Class of 2025 statistics recorded that of those 1,229 students, 160 students had been admitted into the Class of 2024 but opted to take a gap year instead. In addition, according to what Coffin wrote, there were 1,058 students enrolled in the Class of 2024, whereas there were 1,217 students enrolled in the Class of 2021.
The Office of Institutional Research reports that there are 1,193 students enrolled in the Class of 2023 while there are 1,169 students enrolled in the Class of 2022. The average number of students in each graduating class between the years 2004 and 2020 was approximately 1,050 to 1,150.
Throughout its history, Dartmouth University has held the title of being the most diminutive of the Ivy League schools. On the other hand, in 2017, the College disclosed that it was contemplating expanding the number of first-year students by somewhere between 10 and 25 percent. College President Phil Hanlon stated at the time that an increase in the number of undergraduate students would "amplify [Dartmouth's] impact on the world."
Coffin mentioned in an interview that the College arrived at the conclusion that they would not expand the number of students enrolled in the undergraduate program. Coffin also pointed out that the COVID-19 pandemic should be considered in the context of the large size of the Class of 2025.
This is because a significant number of first-year students who had been accepted into the Class of 2024 decided to take a gap year as a result of the pandemic. Coffin noted that this should be considered in the context of the large size of the Class of 2025.
According to Coffin, "The intent wasn't to enroll a larger class, the intent was to honor the deferral of the '24s, while also keeping Dartmouth open to students who graduated high school last year."
Coffin stated that he sees the Classes of 2024 and 2025 as "almost twin classes" as a result of the pandemic. He further stated that when their class numbers are added together, they are actually "under-enrolled" due to the fact that the sum of the two classes does not exceed the sum of the two classes' average class size.
The Class of 2021 had the record for being the largest class to enroll in previous years. According to Coffin, the higher-than-average enrolment of the Class of 2021 was the result of the class yield significantly increasing, which is something that "happens every once in a while," according to Coffin.
The yield rate for the Class of 2021 was 58%, much higher than the yield rates for the Classes of 2004 through 2020, which never topped 52%. The term "yield rate" refers to the proportion of students who accepted their offers of admission. There was a yield rate of 61% for the Class of 2022, 64% for the Class of 2023, and 54% for the Class of 2024.
How diverse is Dartmouth University?
How diverse is Dartmouth University? As Dartmouth believes, "Many cultures, one community. At Dartmouth, differences are embraced and ideas are challenged. Our diverse community of students, faculty, and staff come together to share perspectives, learn, and grow." Let's have a look at the characteristics of the class that will graduate in 2025.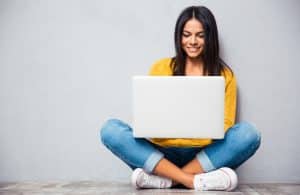 Geographically speaking, Dartmouth Class of 2025 statistics displays the percentage of students from the following locations:
States in the Middle Atlantic: 20%
Southern States: 16%
Western States: 24%
Midwestern States: 8%
States in New England: 17%
Those who hail from states that consistently produce an overwhelming number of eligible candidates face the most intense levels of competition. It is more likely that your location will provide a boost to your admissions chances if you come from a less populous state or the Deep South. States like Montana and Idaho fall into this category.
In addition to that, 15% of the members of the Class of 2025 were students from other countries. The following nations have the highest percentage of students representing them on campus:
Canada
China
India
U.K.
Brazil
When it comes to ethnic identity, the present undergraduate student body is comprised of the following (please note that the percentages do not sum up to 100% because applicants can name numerous races):
White: 49%
Asian: 15%
Hispanic: 10%
African Americans: 6%
American Indian: 1%
Two or more races: 6%
Dartmouth Class of 2025 statistics noted the different kinds of secondary schools where the enrolled students previously attended:
Public Schools: 54%
Independent Schools: 34%
Religious Schools: 12%
Total Number of High Schools: 956
How Dartmouth College Selects Students to Accept?
Every student Dartmouth admits brings something unique to the community: a combination of qualities, experiences, and point-of-view that isn't duplicated by any other student," states the Dartmouth Office of Admissions.
The following aspects of an applicant's secondary school record, as well as their class rank, grade point average, standardized test scores, application essay, recommendations, extracurricular activities, and character/personal qualities, are regarded as "very important" by Dartmouth University in the context of the admissions process.
Talent and aptitude are the only factors that are deemed "essential," whereas interviews, first-generation status, legacy status, geographic domicile, racial/ethnic status, volunteer work, paid work, experience, and the applicant's level of interest are all factors that are "considered."
Outside of the classroom, Dartmouth will not be pleased by the fact that you filled all ten places on the Common Application Activity List; rather, they are looking for real distinction in at least one of the activities listed on your application.
For instance, you came out on top in a famous international math competition, you are regarded as one of the best cellists in the United States, you have published novel scientific research, or you have founded a charity organization that has had a significant influence on the world. Being a standout athlete is obviously advantageous as well. 25 percent of the student population participates in one of Dartmouth's 35 Division I sports teams. Athletes who have been recruited will have an advantage in the admissions process.
What stats do you need to get into Dartmouth?
What stats do you need to get into Dartmouth? In order for pupils to have a fighting chance of getting into Dartmouth College, they will need to earn largely A's while in high school and challenge themselves with the most rigorous material that is offered to them.
There are no official figures made available by Dartmouth regarding the average grade point average of students accepted into the school's undergraduate program. However, 94% of those students had achieved a seat in the top 10% of their high school graduating class, and more than 500 students in the incoming class, which is a little less than half, were either the valedictorian or the salutatorian of their high school class.
Standards for a Minimum Grade Point Average at Dartmouth
In addition, prospective students applying to Dartmouth University need to be aware of certain restrictions regarding their grade point average. Even if there are few exceptions to the norms, the vast majority of transfer students who are granted admission have a grade point average of at least 3.7. Therefore, it is reasonable to predict that students will need to strive for a grade point average that is quite near to 4.0 in order to be regarded among the most competitive applicants.
What Kind of Scores on the SAT and ACT Are Needed to Get Into Dartmouth College?
Through the admissions cycle of 2021-22, Dartmouth College will maintain its policy of offering test taking as an optional component. There is no requirement for students to take the SAT or ACT in order for their applications to be reviewed; however, students may choose to do so and submit their scores if they so want.
In spite of the fact that providing SAT or ACT scores is not necessary during this admissions cycle, it may still be one option for a student to differentiate themselves from other applicants by presenting scores that are high enough to be considered competitive.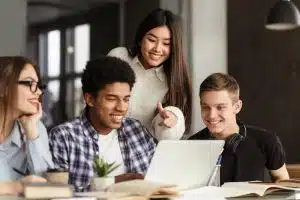 On the Scholastic Aptitude Test (SAT), the majority of accepted students had scores between 1440 and 1560, with an average score of close to or above 1500. The majority of students also achieve greater marks on the mathematics section of the test than they do on the reading section.
The majority of admitted students had ACT scores ranging from 32 to 35, with 35 being the average. In contrast to students who took the SAT, the majority of students who handed in an ACT score reported having a stronger performance in the areas of English and Writing than they did in the areas of Mathematics. The majority of people's scores on the ACT English section were in the range of 33 to 36, while the majority of people's scores on the ACT Math section were in the range of 30 to 35.
The last day for students who intend to take the SAT or ACT is sometime in early November. This applies to both exams.
What is so special about Dartmouth University?
Ivy League colleges are some of the nation's oldest and have the most stringent admissions standards, and Dartmouth College is one of the eight universities that make up this exclusive group.
In point of fact, Dartmouth only grants admission to about 6% of the applicants each and every year. Those who are lucky enough to be accepted into the undergraduate program will become a part of a student body that is slightly over 4,000 strong.
What is so special about Dartmouth University? The college may be found in the picturesque town of Hanover, New Hampshire, which is located right next to the Connecticut River.
On one side, students can see the Green Mountains of Vermont, and on the other, they can see the White Mountains of New Hampshire. Naturally, such beautiful landscape offers students a great deal of opportunity for outdoor adventure and relaxation.
Dartmouth College is credited with being the alma mater of some of the most influential and successful people in the history of the United States. Former students of Dartmouth College include more than 160 current or former members of the United States Senate and House of Representatives, as well as two current or former justices of the Supreme Court.
Alumni of Dartmouth College achieve achievement in a wide variety of fields. Both David Benioff, creator of Game of Thrones, and Shonda Rhimes, creator of Grey's Anatomy, received their degrees at Dartmouth College.
Some of the school's pupils have gone on to achieve Pulitzer Prizes and Marshall Scholarships, while others have gone on to win Olympic medals in their respective sports.
Although there is a strong emphasis placed on academic success at Dartmouth, the institution is known for much more than just providing students with an excellent education.
If you are accepted as a student, you will have access to a rare mix of a beautiful and inviting location, a social climate that welcomes everyone, and an educational program that is both fascinating and demanding.
The fields of economics, political science and government, and engineering are some of the most popular academic concentrations at Dartmouth.
A little less than one-half of the student body is pursuing studies in the social science department's various majors, while one-third of the students are enrolled in the scientific department's various programs.
At Dartmouth, the most common choice of major is unquestionably economics. Students spend a significant amount of time in their classes addressing issues that pertain to the real world, such as the reasons why women earn less money than men, the appropriate level of spending that the United States government should make on healthcare, and the factors that contribute to income inequality.
Each student in the economics department, whether they are majoring or minoring, will be required to complete an independent research project that will be overseen by a member of the department's faculty.
Student projects frequently serve the purpose of providing responses to some of the questions posed in the introduction. Some of the most recent examples of this include challenging the loopholes that allow U.S. representatives and senators to engage in insider trading and developing methods to track the spread of COVID-19.
For students interested in politics, the Department of Government offers a plethora of different opportunities to get involved. Undergraduate students at Dartmouth University participate in the Paganucci Fellows Program, an eight-week summer program that focuses on assisting businesses in bringing about constructive socio-economic transformation.
It is difficult to get into Dartmouth, and you must work hard all through high school to succeed. If Dartmouth accepts you, you will join the ranks of many eminent academics and other important individuals who have attended this prestigious institution. You shouldn't feel horrible about yourself if you apply and are rejected. The majority of applicants at Dartmouth are rejected. Simply submit applications to some of the other schools on your list, and your efforts will most likely be rewarded on the rest of your applications.
Studying the Dartmouth Class of 2025 statistics and checking AdmissionSight's examples of mistakes to avoid when applying to Dartmouth can be of great use to you as you develop your strategy for entering this institution. Furthermore, AdmissionSight has various programs to guide you through the tough admissions process. Set up an initial consultation with our experts to discuss the details.