Dartmouth Economics Program: Shaping Minds, Empowering Economies
The Dartmouth economics program shapes students into thought leaders, equipping them with robust analytical skills and a deep understanding of economic systems, preparing them for a dynamic future in diverse sectors.
In the bustling world of finance, policy, and global commerce, Dartmouth's economics program stands as a beacon of excellence. This prestigious program, nestled in the verdant landscape of Dartmouth College, nurtures a comprehensive understanding of the complex web of economic systems that underpin our societies.
Known for its rigorous curriculum and world-class faculty, it produces graduates who are not just academically accomplished but also capable of making meaningful contributions in various sectors.
Join us as we discuss the importance and relevance of Dartmouth's economics program in molding the economic leaders of tomorrow.
Does Dartmouth have an economics program?
Does Dartmouth have an economics program? If you are wondering if Dartmouth, the renowned Ivy League institution, has an economics program, well, the answer is a resounding yes! Dartmouth's economics program exists, and it's much more than just a mere presence in the academic landscape of the college.
Dartmouth's economics program is an integral part of Dartmouth College's academic offerings, residing proudly within its illustrious halls. It's not just a cornerstone of the Dartmouth educational experience; it's a vibrant hub of learning, innovation, and intellectual growth.
The program distinguishes itself with its focus on the economic principles that drive our world, preparing students to understand, analyze, and influence the financial forces that shape societies.
Fostering an atmosphere of intellectual curiosity, the program encourages students to question, examine, and synthesize complex economic concepts.
With a curriculum that strikes a balance between theory and practice, Dartmouth's economics program ensures that students are not just well-versed in economic theories but are also adept at applying them to real-world scenarios.
What are the admission requirements for the economics program at Dartmouth College?
What are the admission requirements for the economics program at Dartmouth College? At Dartmouth, they're committed to admitting students who are passionate about economics and who show the potential to excel in their studies and beyond.
Let's take a closer look at what it takes to join the esteemed ranks of Dartmouth's economics students.
Academic Requirements
Top-notch grades are a non-negotiable must-have for those hoping to make it into Dartmouth's economics program. Students need to demonstrate excellence in their academic pursuits, showing consistent performance across all subjects.
The admissions office will expect to see a high GPA, particularly in subjects that are crucial for an economics degree such as Mathematics, Statistics, and Social Studies.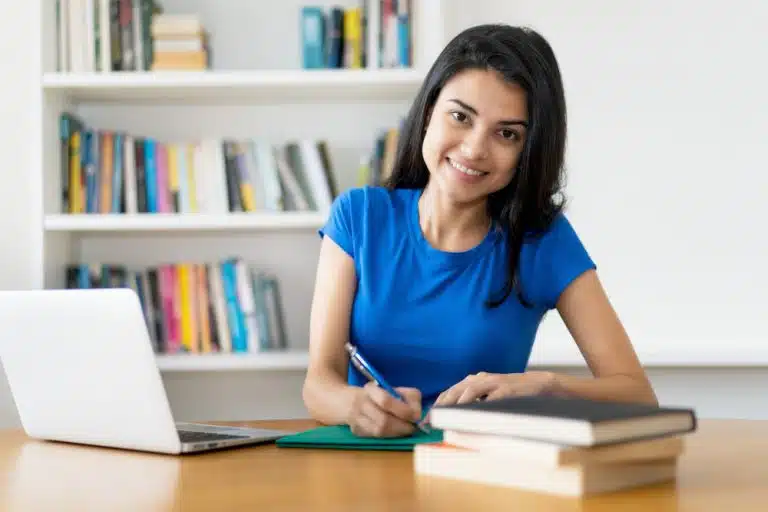 Advanced Placement (AP) classes also carry weight, especially in relevant subject areas. In fact, AP courses in Microeconomics and Macroeconomics might just be the icing on the cake, highlighting an existing passion for the field.
For International Baccalaureate (IB) students, a higher level in economics would prove advantageous.
Test Scores and Other Prerequisites
There's no sugarcoating this: Standardized test scores play a significant role in the Dartmouth economics program admission process. Although the specific score requirements may vary from year to year, scoring in the upper percentiles of the SAT or ACT is generally necessary.
For non-native English speakers, proficiency in English is an absolute requirement. Proof of language proficiency, usually through TOEFL or IELTS scores, is crucial.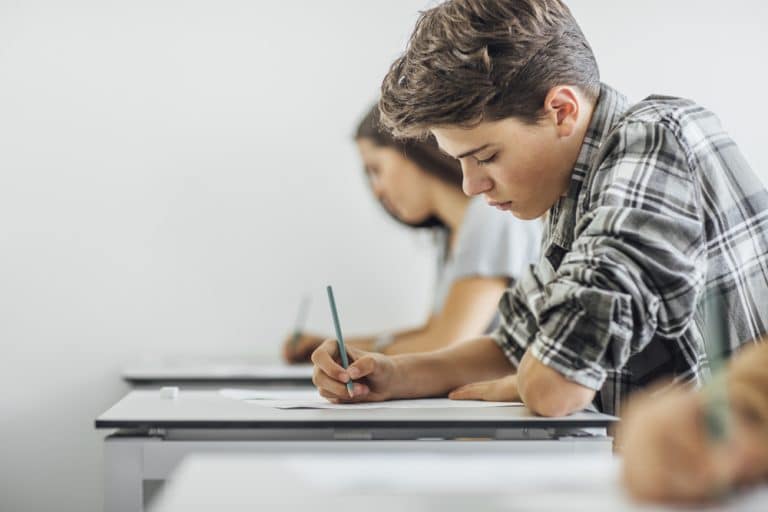 Moreover, applicants should ideally have a good foundational knowledge of Calculus. Some students might even find it beneficial to have exposure to computer programming and data analysis tools, as economics is becoming increasingly reliant on these skills.
Additional Materials Needed
There's more to an application than academic achievements and test scores. Dartmouth values well-rounded students who bring diversity and a range of experiences to its community.
First off, letters of recommendation are essential. Usually, these come from high school teachers who can vouch for a student's academic abilities, especially in subjects related to economics. A glowing recommendation can paint a compelling picture of a student's capabilities.
Secondly, a personal essay is not just a piece of writing—it's a window into an applicant's life and aspirations. It's a chance to tell a compelling story, highlighting interests, passions, experiences, and aspirations that would contribute to the Dartmouth community.
In some cases, an interview may also be part of the application process. Although it can seem daunting, it is another chance to show passion for economics and to demonstrate personal qualities that aren't easily conveyed on paper.
Finally, some applicants may choose to submit additional material to strengthen their application, such as academic projects or research papers they've worked on in the field of economics.
In conclusion, securing admission to the Dartmouth University economics program is a comprehensive process that looks beyond academic prowess. Dartmouth's mission to foster passionate, committed, and innovative thinkers is reflected in its diverse range of admission requirements.
Applicants should strive to create a compelling narrative of academic achievement, personal growth, and a genuine passion for economics. The road to Dartmouth may be challenging. But the rewards? Absolutely worth the journey!
How to apply to Dartmouth's economics program?
How to apply to Dartmouth's economics program? If you've set your sights on Dartmouth's esteemed economics program, preparing a competitive application is key. This step-by-step guide is here to make the application process smoother and more manageable. So let's dive straight into it.
Step 1: Research and Self-Assessment
Before you begin, it's crucial to understand what the Dartmouth economics program offers and what it requires from its applicants. The program's official webpage is a treasure trove of information. At the same time, assess your academic strengths, your passion for economics, and what you can bring to Dartmouth's community.
Step 2: Gather Your Academic Records
A transcript of your high school records is a vital component of your application. This includes your GPA, the courses you've taken, and your academic achievements. Remember, Dartmouth values applicants with a strong foundation in mathematics for its economics program.
Step 3: Test Scores and English Proficiency
While Dartmouth has a test-optional policy for the SAT and ACT, if you feel these scores accurately reflect your abilities, include them in your application. For international students, English proficiency test scores from TOEFL, IELTS, Duolingo, or the C1 Advanced/C2 Proficiency exams are required.
Step 4: Letters of Recommendation
Dartmouth requires two teacher evaluations and a secondary school report. These letters provide an external perspective on your potential for success in a challenging academic environment like Dartmouth.
Choose recommenders who know you well and can speak to your abilities, particularly in relation to economics and related fields.
Step 5: Craft Your Personal Essay
The personal essay is your chance to tell Dartmouth your unique story. Use it to showcase your passion for economics, discuss relevant experiences, and articulate your aspirations for the future. Make it personal, engaging, and a reflection of who you are.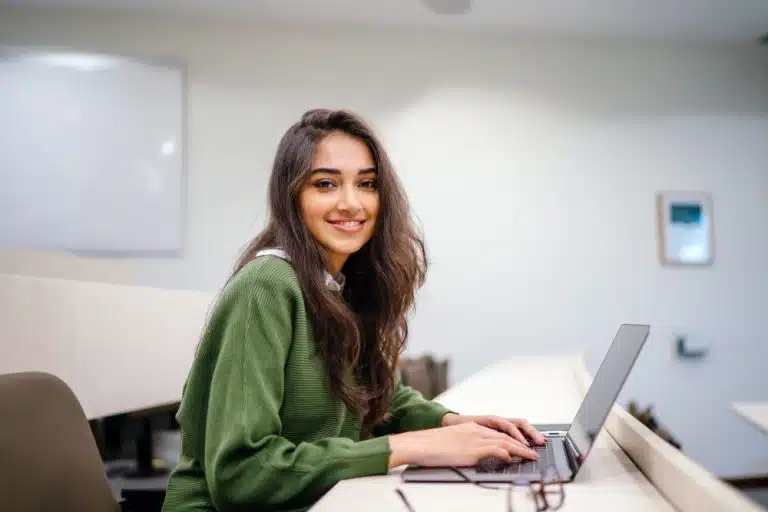 Step 6: Complete the Application Form
Dartmouth uses the Common Application, so you'll need to fill out the general information sections of this platform. Also, pay attention to Dartmouth-specific questions and supplemental essays.
Step 7: Review and Submit
Before hitting the submit button, double-check every detail of your application. Ensure all information is accurate and complete, all required documents are attached, and all essays are free from errors.
Step 8: Optional Interview
While not a requirement, an optional interview can be a great opportunity to express your interest in the economics program and further showcase your potential.
Embarking on the journey toward joining Dartmouth's economics program is undeniably exciting. Remember, the application process is not just about demonstrating your academic strengths but also about showing your passion for economics, your unique perspective, and your potential to contribute to Dartmouth's vibrant community.
Key Deadlines
In the quest to join the Dartmouth economics program, meeting the application deadlines is just as crucial as assembling a stellar application package. Deadlines can vary depending on the type of admission you're seeking—early decision, regular decision, or transfer. So let's outline the key dates and what each deadline entails to help you stay on track.
Early Decision Deadline
If Dartmouth is your first-choice college, you might consider the early decision route. Under this plan, you must submit your application by the first week of November. It's a binding agreement, meaning if you're accepted, you agree to enroll at Dartmouth and withdraw applications to other schools. The decision notification typically comes in mid-December.
Regular Decision Deadline
The regular decision plan is more flexible and non-binding. Applicants choosing this route must submit their materials by the first week of January. Admission decisions are usually released by the end of March. If accepted, students have until May 1 to confirm their enrollment.
Transfer Students Deadline
For students planning to transfer to Dartmouth, the application deadline falls in the first week of March. Transfer applicants will be informed of their admission decision by mid-May.
Financial Aid Deadlines
It's also essential to pay attention to financial aid deadlines if you intend to apply for assistance. For early decision applicants, financial aid materials should be submitted by mid-November. Regular decision and transfer applicants must submit these materials by the first week of March.
Finally, remember that these dates can change from year to year, so it's crucial to check Dartmouth's official website for the most current information. Mark these dates on your calendar, set reminders, and prepare your application materials ahead of time.
Applying to Dartmouth's economics program is an exciting step towards an enriching academic journey. While meeting these key deadlines might seem daunting, proper planning and organization can ensure that you sail through the process smoothly.
Tips for a Successful Application
Are you ready to submit your application to the esteemed Dartmouth economics program? Well, before you hit that 'submit' button, let's ensure you're giving yourself the best shot at success. Here are some tried-and-true tips to guide you in crafting a standout application.
Showcase Your Academic Strengths: Dartmouth values applicants with a strong academic background, particularly in mathematics due to its pivotal role in economics. Highlight your achievements and how you've challenged yourself academically over the years.
Highlight Your Passion for Economics: Show Dartmouth that you're not just academically competent, but genuinely passionate about economics. Use your essay to discuss why you're drawn to economics and any experiences you've had in the field—be it a school project, internship, or independent research.
Letters of Recommendation: Choose recommenders who know you well and can provide a thoughtful, detailed account of your capabilities, especially in relation to economics. A great recommendation letter can shine a light on your potential to thrive at Dartmouth.
Craft a Compelling Personal Essay: Your personal essay is your chance to share your story. Beyond your interest in economics, discuss your aspirations, experiences, and how you can contribute to the Dartmouth community. Make your essay authentic, engaging, and reflective of your personality.
Attention to Detail: Dartmouth's application requires answering Dartmouth-specific questions and completing supplemental essays. Be sure to answer these thoughtfully and thoroughly. Every part of the application is an opportunity to showcase a different aspect of who you are.
Proofread: An application with spelling mistakes or grammatical errors can create a poor impression. Review your application thoroughly before submitting it, and consider having a teacher or mentor review it as well.
Prepare for an Optional Interview: Although not required, an interview can further demonstrate your interest in Dartmouth and the economics program. It's also a chance to ask any questions you have about the college or program.
Meet the Deadlines: Keep track of all the key dates—for the application, financial aid, and any other materials. Submitting late can jeopardize your chances of acceptance.
Applying to Dartmouth's economics program is an exciting venture, and while the competition may be steep, remember that each part of your application is an opportunity to show Dartmouth why you would be a valuable addition to their community. Keep these tips in mind as you navigate the application process.
Where does Dartmouth rank in economics?
Where does Dartmouth rank in economics? When it comes to the field of economics, it is natural to wonder about the rankings of various academic institutions. While Dartmouth College may not have appeared in the 2023-2024 Best Economics Schools list by U.S. News & World Report, it is essential to explore the distinctive characteristics that make the Dartmouth economics program stand out.
In this blog post, we will shed light on the unique attributes and strengths of Dartmouth's approach to economics education.
Interdisciplinary Focus
One of Dartmouth's key strengths lies in its commitment to interdisciplinary education. Rather than confining economics within a rigid silo, Dartmouth encourages its students to explore the connections between economics and various other disciplines.
By fostering collaboration between economics and fields such as political science, sociology, and mathematics, Dartmouth equips its students with a holistic understanding of the subject.
Faculty Expertise
Dartmouth College boasts a talented and diverse faculty with expertise in a wide range of economic subfields. These professors bring their extensive knowledge and research experience into the classroom, ensuring that students receive top-notch education and mentorship.
The faculty's commitment to scholarly excellence and innovative research enhances the learning experience, inspiring students to think critically and develop unique perspectives.
Small Class Sizes and Personalized Attention
Another advantage of studying economics at Dartmouth is the small class sizes and personalized attention that students receive. With a low student-to-faculty ratio, Dartmouth fosters a supportive and engaging learning environment.
This intimate setting allows for more interactive discussions, active participation, and personalized guidance from professors. Students have ample opportunities to ask questions, engage in debates, and collaborate closely with their peers and professors.
Research Opportunities
Dartmouth College places a strong emphasis on undergraduate research, providing students with numerous opportunities to engage in meaningful economic research projects. The institution's commitment to undergraduate research grants students valuable experience, allowing them to apply theoretical concepts to real-world problems.
By participating in research, Dartmouth students gain practical skills and develop a deeper understanding of economics beyond the classroom.
Dartmouth's Liberal Arts Advantage
Dartmouth's liberal arts approach to education enriches its economics program in profound ways. Students are encouraged to explore a diverse range of subjects, including the humanities, social sciences, natural sciences, and arts.
This interdisciplinary exposure cultivates critical thinking, creativity, and a broad worldview, which are invaluable assets for economists operating in an increasingly interconnected and complex global landscape.
Experiential Learning
The Dartmouth economics program goes beyond traditional classroom instruction by offering experiential learning opportunities. Through internships, cooperative education programs, and partnerships with industry leaders, Dartmouth students gain hands-on experience and develop practical skills that complement their theoretical knowledge.
This experiential approach helps students bridge the gap between academia and the professional world, equipping them with the tools they need to excel in their future careers.
You see, Dartmouth does things a little differently. These things are hard to measure with a number, but they make a big difference to students. Dartmouth is like a secret treasure waiting to be found by those who look beyond the list.
If you're thinking about where to study, this might make you see things differently. Maybe the best school isn't always the one at the top of the list. Maybe it's the one that will give you the best learning journey, like Dartmouth.
In conclusion, Dartmouth's economics program offers an excellent opportunity for students interested in pursuing a degree in economics. With its prestigious reputation, rigorous curriculum, and renowned faculty, Dartmouth College provides a solid foundation for a successful career in the field.
If you are interested in applying to Dartmouth's economics program, you're in for an exciting journey. As you embark on this application process, remember to thoroughly research the program's requirements, gather all necessary materials, and highlight your academic achievements and extracurricular involvements that showcase your passion for economics.
To receive personalized guidance and support throughout your college application, consider booking an initial consultation with AdmissionSight. We specialize in helping students navigate the complexities of the admissions process, offering valuable insights, tips, and strategies to enhance their chances of acceptance.
Our experienced consultants can provide expert advice tailored to your individual strengths and aspirations, ensuring that you present the best version of yourself in your applications.
Don't miss out on the opportunity to receive professional guidance that can make a significant difference in your college applications. Book an initial consultation with us today and take the first step toward achieving your academic dreams.