Dartmouth Undergraduate Requirements
Eleazar Wheelock and George III were responsible for the establishment of Dartmouth College in 1769, and now, it is currently one of the eight colleges that make up the Ivy League in the United States. Dartmouth College, which can be found in Hanover, New Hampshire, and is regarded as one of the top universities in the world due to the caliber of its academic programs, the fact that it is home to some of the most eminent professors in the field, and the opportunities it provides for students to take part in the research.
Dartmouth University is ranked as the thirteenth best university in the United States, according to the "2021 US News Ranking." In addition, according to the "2021 QS World University Ranking," Dartmouth University is the 203rd best university in the world.
Because it is a liberal arts college at its core, Dartmouth College is a university that many high school students aspire to attend because of its breadth of academic offerings. The Thayer School of Engineering, the Geisel School of Medicine, and the Tuck School of Business are among Dartmouth's four graduate programs.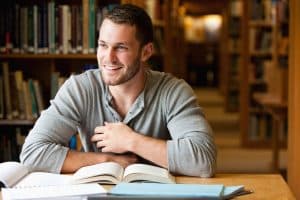 Each of these schools is highly regarded in their respective fields. Dartmouth University has been recognized as a university that places a strong emphasis on research by the Carnegie Foundation.
The graduates of Dartmouth University include some of the most well-known people in the world. Nelson Rockefeller, an American businessman and politician, Robert Frost, an American poet, Daniel Webster, an American lawyer, and Laura Ingraham are among the university's most famous former students (American Television Host).
It shouldn't come as a surprise that a lot of students from different parts of the world want to attend Dartmouth. If you are interested in enrolling at the university, you will need to ensure that you have an impressive academic profile and that you perform exceptionally well in all of the Dartmouth undergraduate requirements in order to be considered for admission. This guide will explain the Dartmouth undergraduate requirements for admission, as well as any other prerequisites that may be necessary.
How do you get into Dartmouth Undergraduate?
How do you get into Dartmouth Undergraduate?  In point of fact, admissions officers at Dartmouth College are searching for exceptional students who have the potential to go above and beyond to become the next generation of industry leaders and pioneers. The following are some of the Dartmouth undergraduate requirements that you will need to fulfill in order to gain admission to Dartmouth College:
Applications through the common application. You are required to submit your application through the Common Application.
Essay. In order to apply to Dartmouth, prospective students need to complete four essays, including a personal statement and three shorter supplemental essays, also known as writing supplements. Your essays ought to be able to assist us in comprehending those intangibles that are difficult to easily reflect in a resume. Providing Dartmouth with an insight into the characteristics that define who you are.
Application Fee or Waiver of Application Fees. You are required to pay an application fee of $80 when you submit your application. You may be eligible for a fee waiver if you or your family would face exceptional difficulties in meeting the financial requirements of paying the application fee. Your candidacy will not be harmed in any way by your submission of a request for a fee waiver.
The Supplement for Writing at Dartmouth. As part of the Dartmouth undergraduate requirements, you are required to write two additional essays for the Dartmouth application. Both of these are question-based assessments that are unique to Dartmouth and help the Admissions Committee get a better sense of whether or not Dartmouth and you might be a good "fit" for each other. In the first essay, you will be given a question to which you are required to provide an answer using no more than one hundred words. In the second essay, you will be given a prompt that is based on multiple questions, and you will need to choose one of them and respond to it in between 250 and 300 words.
Report from the Secondary School. The secondary school report is something that your high school counselor needs to turn in. The report provides an overview of your academic performance throughout high school. In addition to this, the guidance counselor is required to hand in an official transcript as well as a school report. The report on the school is an overview of the institution itself.
A copy of your high school transcript. A student's work is documented in an official record called a transcript, which lists the courses that were taken and the grades that were earned. You will also be required to submit updated versions of your Dartmouth undergraduate requirements, including grades for each quarter, during the application review process. If you are offered admission to Dartmouth, you will be required to submit your midyear and final grades.
School Profile. The grading system, course offerings, and demographics of the student body can all be found in a school's profile, which provides an overview of the institution.
Report on the Half-Year Mark. During the first semester of your senior year, your guidance counselor will fill out a form called a Mid-Year Report to report on your overall academic performance. Along with the Mid-Year Report, your school counselor should submit a mid-year transcript that includes grades that are current through the current marking period.
Counselor Evaluation. A counselor evaluation is a written statement that addresses the applicant's academic performance, extracurricular engagements, and personal character. This statement is typically completed by the applicant's school counselor or another official from the school. Depending on the specifics of the given situation, it might also cover other topics. The Secondary School Report will typically include this assessment as part of the document.
Teacher Evaluations. It is necessary to submit letters of recommendation written by two different instructors. If at all possible, the two instructors should be the ones who were responsible for instructing you on one of the essential topics. The instructor should comment on the applicant's academic performance, as well as their engagement with the material covered in class and their fellow students, as well as their personal character. Depending on the specifics of the given situation, it might also cover other topics.
The SAT or the ACT though a part of the Dartmouth undergraduate requirements, as a result of the widespread Covid-19 pandemic, Dartmouth no longer requires students to take exams. It is up to you whether or not you want to submit the test scores. Dartmouth will accept superscored testing, also known as your highest section scores in either test if you submit multiple scores from the SAT or ACT. This policy applies regardless of the dates on which the tests were taken.
Recommendation from Peers. As part of the Dartmouth undergraduate requirements, it is strongly recommended that you submit a peer recommendation to Dartmouth so that they can gain a better understanding of your interests and character from the point of view of another individual. A recommendation from a peer is a letter of support for an applicant's candidacy that is written by someone the applicant considers to be a peer and can be written by anyone. It shouldn't be someone who is currently in a position of authority or responsibility over the applicant in any way. Some examples of this would be a classmate or teammate; a brother, sister, or cousin; a coworker; a friend who met at summer school or summer camp; a lab or debate partner; or a partner in an argument.
Final Secondary School Report. The Final Secondary School Report is a form that is turned in by your high school counselor. This report typically provides a summary of your academic performance through the end of your senior year of high school. Once final grades from the senior year are available, the final transcript must also be submitted alongside the Final Secondary School Report.
Prerequisites for Students from Other Countries
The Test of English as a Foreign Language (TOEFL), the International English Language Testing System (IELTS), the Duolingo English Test, or Cambridge C1/C2 if English is not your first language and it is not the language of instruction at your current secondary or post-secondary school.
We will accept online results from the TOEFL and IELTS examinations from applicants for the Class of 2026 in order to be more flexible for international applicants during the COVID-19 pandemic: TOEFL iBT Special Home Edition, TOEFL IPT Plus for China, and IELTS Indicator. This is in addition to the English Language Proficiency details that are listed above.
What GPA do you need to get into Dartmouth?
What GPA do you need to get into Dartmouth?  Although there is no hard and fast official GPA cutoff for admission to Dartmouth College, the average GPA (Grade Point Average) of students who are accepted into the college is 4.11. Because the average GPA at Dartmouth College is so high, getting into the school is extremely difficult. Prospective students need to have an academic profile that places them in the top 10 percent of the 95 percent of applicants.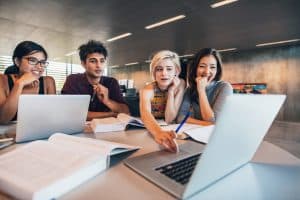 Having said that, Ivy League schools such as Dartmouth College don't usually have a set minimum GPA requirement because it varies so much depending on the major you want to pursue as well as the rest of your Dartmouth undergraduate requirements.
It is possible to gain admission to Dartmouth College with a grade point average that is lower than 4.11 if the applicant demonstrates exceptional success in extracurricular activities, athletics, standardized tests, or in some other area that distinguishes their application from those of other applicants.
Does Dartmouth require SAT for 2022?
Does Dartmouth require SAT for 2022 admissions?  Due to the ongoing COVID-19 pandemic, Dartmouth College has decided to extend its test-optional admission policy through the 2022-23 application cycle.
This decision comes at a time when the high school class of 2023 is beginning the process of searching for colleges. During the pandemic, College Board and ACT continue to recommend "flexibility" in standardized testing requirements; Dartmouth's extended policy pause is in line with this recommendation.
A lack of universal access to SAT and ACT test administrations around the world was taken into consideration when the initial pause in Dartmouth's testing requirement was implemented two years ago. This was done in anticipation of the pandemic reaching its peak during the summer of 2020. Sadly, that scenario is still playing out more often than not.
It is not the right time to bring back the testing requirement, despite the fact that standardized testing provides a helpful statistical context in our holistic evaluation of a student's academic record and in Dartmouth's assessment of a student's preparation for the rigorous curriculum it offers. The current reality that we are facing in terms of public health is reflected in Dartmouth's requirements, priorities, and primary focus.
Following the announcement that the testing policy will be put on hold in 2020 and 2021, it will be up to each individual student to decide whether or not to include their test scores. That decision regarding the submission will be honored without any bias or consideration at Dartmouth. The components of each application, as opposed to those that are absent, will be given more weight in the evaluation process.
There is no advantage to either the SAT or the ACT for students who wish to include testing as part of their application for the following academic year. Both are very much appreciated. Dartmouth will not report testing profiles or related data for the classes that are accepted and enrolled during this test-optional period. This is in line with previous announcements made in relation to the testing pause.
Students are strongly encouraged to place their attention on the many facets of the application as a whole, particularly those that highlight their academic prowess and personal narratives. More than a century has passed since Dartmouth adopted the practice of holistic admissions review, and the age-old ideal of considering the applicant as a whole remains the guiding principle behind how we evaluate applications in these unprecedented times.
What kind of student does Dartmouth look for?
What kind of student does Dartmouth look for? The Ivy League institution Dartmouth College is committed to promoting a culture of excellence among both its student body and its faculty and staff.
The ideal student at Dartmouth is motivated by both an intellectual and social curiosity, which serves as the driving force behind everything they do. Dartmouth attracts ambitious students from a diverse range of backgrounds and provides them with a community that is deeply rooted in the traditions of academic excellence and involvement in the local community.
Dartmouth, much like many other prestigious colleges, uses a holistic application process to search for students who will excel academically at the institution. This method considers the applicant's entire history, not just their academic record and college application when making a decision about whether or not to accept them.
Students at Dartmouth come from all walks of life, representing a wide range of ethnicities, socioeconomic levels, and family structures. However, the overwhelming majority of these students uphold the same set of values that Dartmouth University does its best to instill in its students and is proud to celebrate.
Curiosity
It is of such paramount significance to Dartmouth that the phrase "fostering a sense of curiosity and wonder about the world we live in" is one of the first words that appear on the admissions web page for Dartmouth.
The students are encouraged to investigate and develop their own ideas while simultaneously challenging the students' preconceived notions. The desire to continue one's education and develop as a person is what drives the ideal Dartmouth student to excel in their studies.
Integrity
On campus, Dartmouth works to instill a sense of honesty and responsibility in all of its students, staff, and faculty. Students are instilled with the importance of keeping one's word, not only to oneself but also to one's peers and the communities in which they live.
Adventurous
The sense of wonder for the world that should characterize a Dartmouth student goes beyond simple curiosity about the outside world. Sixty percent of students at Dartmouth take part in at least one off-campus study program before graduating, and study abroad programs are an extremely important component of Dartmouth education.
Students at Dartmouth are known for their daring and exploratory nature, so an adventurous spirit will fit right in. Even during their first year, students have the opportunity to participate in local field trips organized by their classmates who are continuing their education.
Social responsibility
It is well known that Dartmouth students have a strong affinity for working together and communicating with others, both on and off campus. This is because the culture of the Dartmouth campus promotes open discussion that is conducted in a respectful manner as well as teamwork.
Throughout their time at Dartmouth, students are encouraged to fulfill the social responsibilities they have not only to themselves but also to the larger world in which they live.
Dartmouth application deadline for 2022
When will the Dartmouth application deadline for 2022? The application deadlines for Dartmouth College are somewhat flexible. The following is a list of the cutoff dates for applying to undergraduate programs at Dartmouth College:
| | |
| --- | --- |
| Admission | Application Deadline |
| Early Decision | November 1 |
| Regular Decision | January 3 |
If you need help putting the finishing touches on your early applications, or want some advice on whether or not applying Early Decision or an Early Action is a good option for you, at AdmissionSight, we have over 10 years of experience guiding students through the competitive admissions process, including our athletic recruitment program.
AdmissionSight can help you put your best foot forward when applying to college this fall. Contact us today for more information on our services.