Dartmouth vs UC Irvine: A Comprehensive Analysis
Choosing a college or university is one of the most significant decisions students face. A plethora of options are available, each offering a distinct set of features, advantages and drawbacks. In this article, we aim to provide a comprehensive analysis comparing two popular colleges in the USA – Dartmouth vs UC Irvine. We will review their admission process, academic programs, campus culture, extracurricular activities, and career prospects, among other factors, to determine which institution is the best fit for you.
Introduction to Dartmouth and UC Irvine
Dartmouth College is a private Ivy League research university located in Hanover, New Hampshire. Founded in 1769, it has an enrolment of around 6,000 students, and it offers over 50 academic programs at the undergraduate and graduate levels. On the other hand, UC Irvine is a public research university located in Orange County, California. It was established in 1965 and has an enrolment of over 37,000 students in 200 different academic programs.
Dartmouth College is known for its strong undergraduate liberal arts program, which emphasizes a well-rounded education and close relationships between students and faculty. The college also has a prestigious graduate school, with programs in business, engineering, medicine, and more. Dartmouth is also home to the Tuck School of Business, which is consistently ranked among the top MBA programs in the world.
UC Irvine is recognized for its research excellence, particularly in the fields of science and engineering. The university is home to several research centers and institutes, including the California Institute for Telecommunications and Information Technology and the Institute for Genomics and Bioinformatics. UC Irvine is also known for its commitment to sustainability, with a campus that features LEED-certified buildings, solar panels, and a bike-sharing program.
Location and Campus Comparison
The location of a college or university helps to shape students' overall experiences. Dartmouth College is situated in a rural area, surrounded by beautiful landscapes and picturesque mountains. In contrast, UC Irvine is located in the city of Irvine, California, near the diverse Southern California coastline. Both campuses offer state-of-the-art facilities and technologies, including high-tech science labs, computer labs, and libraries, among others. Students at Dartmouth and UC Irvine value their campuses' beauty, safety, and academic environments.
Despite their differences in location, both Dartmouth and UC Irvine offer unique opportunities for students. Dartmouth's rural setting allows for easy access to outdoor activities such as hiking, skiing, and camping. The college also has a strong focus on undergraduate education, with small class sizes and a close-knit community. On the other hand, UC Irvine's location in Southern California provides students with access to a diverse range of cultural experiences, including museums, art galleries, and music festivals. The university also has a strong research focus, with numerous opportunities for students to participate in cutting-edge research projects.
Another factor to consider when comparing the two campuses is their student body demographics. Dartmouth College has a relatively small student body, with just over 4,000 undergraduate students. The college is known for its commitment to diversity and inclusion, with a student body that includes students from all 50 states and over 70 countries. UC Irvine, on the other hand, has a much larger student body, with over 30,000 undergraduate and graduate students. The university is also committed to diversity and inclusion, with a student body that includes students from over 100 countries.
Dartmouth vs UC Irvine: Admission Process and Requirements
Getting admitted to a college or university is a rigorous process. For Dartmouth, students need to submit the Common Application or the Coalition Application, provide a school report and two teacher recommendations, write an essay, submit test scores or request test-optional consideration, and pay an application fee. Alternatively, UC Irvine requires the UC Application, transcripts and test scores, two essays, and one letter of recommendation. Admission is contingent on an appropriate balance of academics, extracurricular activities, volunteer work, and leadership experiences. Dartmouth College and UC Irvine place a strong emphasis on the application's individual components, reflecting each student's unique voice and experiences.
It is important to note that the admission process and requirements may vary depending on the college or university. Some institutions may require additional materials such as a portfolio or an interview. It is crucial for students to thoroughly research and understand the admission requirements of each school they are interested in applying to. Additionally, it is recommended that students start the application process early to ensure they have enough time to gather all necessary materials and submit a strong application.
Academic Programs Offered: A Detailed Comparison
Dartmouth College and UC Irvine offer a wide range of academic programs across various disciplines. Dartmouth College provides courses in liberal arts, engineering, business, social sciences, and natural sciences. Students can pursue a Bachelor of Arts and Bachelor of Science degree, jointly with engineering, or interdepartmental programmes such as Business, Engineering & Applied Science, and Public Policy. UC Irvine offers undergraduate and graduate programs in social sciences, humanities, business, engineering, natural sciences and many others. The university also provides a variety of professional degrees such as medicine, law, nursing, and education. Students can choose from different academic minors and majors to cater to their academic needs and career aspirations.
Additionally, both Dartmouth College and UC Irvine offer various opportunities for students to engage in research and experiential learning. Dartmouth College has a strong focus on undergraduate research, with opportunities for students to work alongside faculty members on research projects. UC Irvine has a similar emphasis on research, with a number of research centers and institutes on campus. The university also offers a variety of experiential learning opportunities, such as internships, study abroad programs, and community service projects, to help students gain practical skills and real-world experience.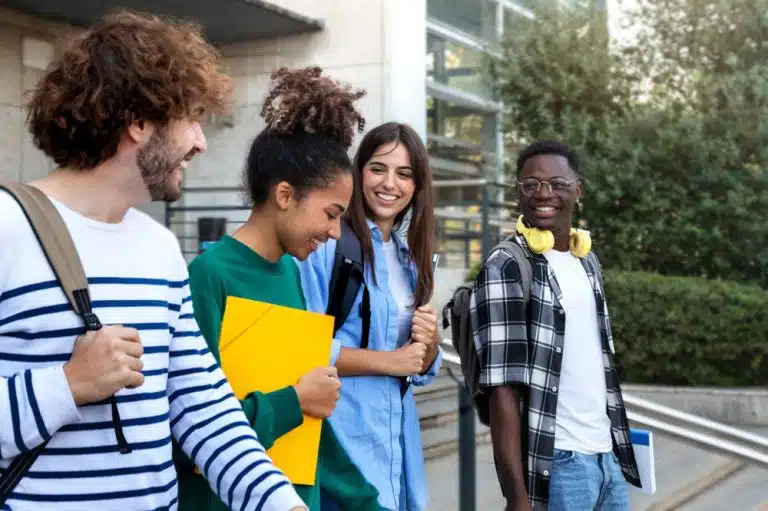 Faculty and Teaching Quality Analysis
Dartmouth College and UC Irvine's faculty consists of experienced and qualified individuals who hold PhD degrees in their respective fields. They have excellent teaching skills and provide high-quality instruction to students. Dartmouth College has a student-faculty ratio of 7:1, while UC Irvine's student-faculty ratio is 18:1. The faculty members at both institutions have consistently received awards and recognition for their research, teaching, and contributions to their respective fields of study.
Moreover, both Dartmouth College and UC Irvine have a strong commitment to providing their faculty with ongoing professional development opportunities. This ensures that faculty members stay up-to-date with the latest research and teaching methodologies, which ultimately benefits the students.
Additionally, both institutions have a culture of collaboration and interdisciplinary research, which allows faculty members to work together across departments and fields. This not only enhances the quality of research but also provides students with a more comprehensive and diverse educational experience.
Student Life and Campus Culture: A Comparative Study
Both Dartmouth College and UC Irvine offer an inclusive and diverse campus culture, which fosters personal growth, academic excellence and creates a sense of community among the students. Dartmouth College is known for its close-knit community, with a vibrant Greek life, and numerous campus clubs and organizations. UC Irvine has a more diverse campus culture, with a rich cultural heritage that fosters an inclusive environment. The university hosts numerous student clubs and organizations, such as sororities and fraternities, academic and interest-based clubs, and a comprehensive athletics program.
Additionally, both universities offer a variety of resources and support services to help students succeed academically and personally. Dartmouth College has a strong academic support program, which includes tutoring, study groups, and academic advising. UC Irvine offers a comprehensive career center, which provides students with career counseling, job search assistance, and networking opportunities. Both universities also have health and wellness centers, which offer medical and mental health services to students.
Extracurricular Activities and Sports Comparison
Dartmouth College and UC Irvine provide students with numerous opportunities to participate in extracurricular activities and sports. Dartmouth College offers 35 club sports teams, over 70 student organizations, and regular cultural events throughout the year. UC Irvine has a popular, competitive sports program, with a diverse range of 18 varsity sports teams. The university also has a wide variety of student clubs and organizations, including academic clubs, musical ensembles, and cultural organizations.
Additionally, Dartmouth College has a strong focus on community service and offers many opportunities for students to get involved in volunteer work. The Tucker Foundation, for example, provides resources and support for students interested in community service projects both locally and globally. UC Irvine also has a commitment to community service, with programs such as the Anteater Mentorship Program, which pairs students with local high school students to provide academic and personal support.
Furthermore, both Dartmouth College and UC Irvine have a thriving arts scene. Dartmouth College has a student-run theater group, the Dartmouth Theater Department, and a student-run film society, the Dartmouth Film Society. UC Irvine has a renowned arts program, with a world-class performing arts center and a variety of student-run arts organizations, including a dance company and a literary magazine.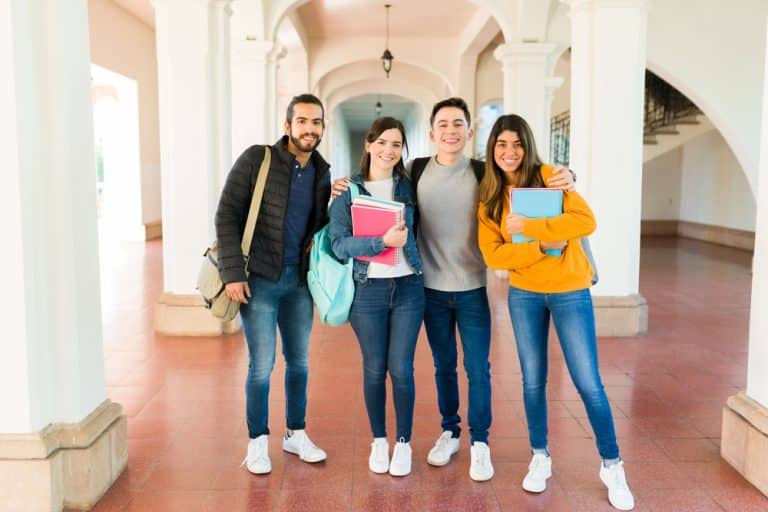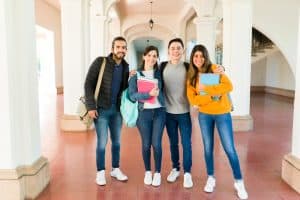 Career Prospects after Graduation: A Comparative Analysis
Both Dartmouth College and UC Irvine offer excellent career prospects to their students after graduation. Dartmouth College graduates are highly desirable in the job market, with over 95% of graduates employed within six months after graduation. UC Irvine graduates have a starting median salary of $56,000, with over 75% of graduates being employed within six months after graduation. Both institutions offer comprehensive career centers, which provide students with internship and employment opportunities, career counseling, resume and interview preparation, and many other services.
However, there are some differences in the types of industries that graduates from each institution tend to enter. Dartmouth College graduates often pursue careers in finance, consulting, and technology, while UC Irvine graduates tend to enter fields such as healthcare, education, and government. This may be due to the location of each institution and the industries that are prevalent in those areas. Nevertheless, both institutions provide their graduates with the skills and resources necessary to succeed in their chosen careers.
Dartmouth vs UC Irvine: Tuition Fees and Financial Aid
Dartmouth College and UC Irvine have different tuition fees and financial aid policies. Dartmouth College's tuition fees are higher than UC Irvine's, and it offers both need-based and merit-based financial aid to qualifying students. UC Irvine has a low-cost tuition fee structure, and the school also provides need-based financial aid and scholarships that cover the total cost of attendance. Both institutions offer various financial aid packages, including tuition remission, scholarships, grants, and loans, to assist students in financing their education.
It is important to note that the cost of attendance at both institutions goes beyond just tuition fees. Students must also consider the cost of housing, textbooks, and other expenses. Dartmouth College offers on-campus housing options, but they can be quite expensive. UC Irvine, on the other hand, has a variety of affordable off-campus housing options available to students.
Another factor to consider is the availability of work-study programs. Dartmouth College offers a robust work-study program that allows students to earn money while gaining valuable work experience. UC Irvine also offers work-study opportunities, but they may be more limited in availability due to the school's low-cost tuition structure.
Dartmouth vs UC Irvine: Accommodation and Residential Facilities
Dartmouth College and UC Irvine provide students with on-campus housing, with various housing options available. Dartmouth College's residence halls are known for their traditional architecture and cozy ambiance, while UC Irvine's campus has more modern and environmentally-friendly housing options. Both institutions offer meal plans, study spaces, and many other amenities to make students' residential experience comfortable and enjoyable.
Additionally, Dartmouth College offers a unique housing option called "Living Learning Communities" where students with similar academic interests can live together and participate in specialized programs and events. UC Irvine also has a variety of housing options for graduate students, including furnished apartments and family housing.
Furthermore, both institutions prioritize safety and security in their residential facilities. Dartmouth College has a 24/7 campus safety patrol and a card access system for entry into residence halls. UC Irvine has a similar card access system and also offers a safety escort service for students walking alone at night.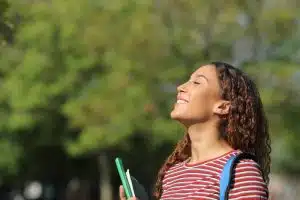 Dartmouth vs UC Irvine: Alumni Network and Support Services
Dartmouth College and UC Irvine have robust alumni networks, which extend beyond graduation. The institutions provide various alumni services, such as career resources, continued education, social and professional networking, and charitable outreach. Dartmouth College has a long history of distinguished alumni, including Nobel laureates, U.S presidents, and high-ranking executives. UC Irvine also has notable alumni, such as Pulitzer Prize winners, astronauts, and business leaders, among others.
In addition to the aforementioned services, both Dartmouth College and UC Irvine offer mentorship programs for their alumni. These programs connect recent graduates with experienced alumni in their respective fields, providing valuable guidance and support as they navigate their careers. The mentorship programs also offer opportunities for alumni to give back to their alma mater by sharing their knowledge and expertise with the next generation of graduates.
Furthermore, both institutions have active alumni chapters in various cities across the country and around the world. These chapters organize events and activities that allow alumni to connect with each other and stay engaged with their alma mater. From networking happy hours to community service projects, the alumni chapters provide a sense of community and belonging for graduates, no matter where they are in the world.
Dartmouth vs UC Irvine: Research Opportunities and Facilities
Dartmouth College and UC Irvine are both research-intensive institutions, offering students numerous opportunities to engage in cutting-edge research and innovation. Dartmouth College has numerous research centers, ranging from the Center for Global Health and Equity to the Magnusson Center for Entrepreneurship. UC Irvine also has a vast research infrastructure, comprising numerous research centers and institutes, such as the Henry Samueli School of Engineering and Applied Science and the Gavin Herbert Eye Institute.
Additionally, both Dartmouth College and UC Irvine have state-of-the-art research facilities that provide students with access to cutting-edge technology and equipment. Dartmouth College's Thayer School of Engineering, for example, has a machine shop, a rapid prototyping lab, and a microscopy suite. UC Irvine's Beckman Laser Institute and Medical Clinic, on the other hand, has a range of advanced imaging and diagnostic tools, including a 3D imaging lab and a high-resolution ultrasound system.
Conclusion: Which College is the Best Fit for You?
The choice of which college to attend is a crucial decision, and it depends on individual preferences and goals. Dartmouth College is an Ivy League institution with a history of academic excellence, offering a close-knit community and extensive research opportunities. UC Irvine is a top public institution, located in an attractive, culturally rich region with a diverse campus culture and a broad range of majors. Ultimately, the decision of which institution to attend depends on the students themselves, their interests, and their priorities. We hope this analysis has been insightful and will help prospective students make an informed decision.
It is important for students to consider not only the academic offerings of a college, but also the extracurricular activities and resources available. Both Dartmouth College and UC Irvine offer a variety of clubs, sports teams, and cultural events for students to get involved in. Additionally, they both have career centers and alumni networks that can provide valuable resources and connections for students after graduation. It is important for prospective students to research and consider all aspects of a college before making a decision.
How AdmissionSight Can Help You With College Admissions
AdmissionSight is a college consulting firm that provides personalized assistance to students throughout the college admissions process. Here are some ways that AdmissionSight can help you:
Admissions strategy: AdmissionSight can help you develop a strategic plan for your college application process. Our professional consultants can assist with identifying schools that are a good fit for your academic, extracurricular, and personal goals and help you plan and prioritize your application strategy.
Application review: AdmissionSight can review your application and provide feedback on how to improve it. We can offer suggestions on making your application stand out and highlighting your strengths and unique qualities.
Essay coaching: AdmissionSight can help you craft compelling essays that showcase your personality, goals, and achievements. We can guide you through the essay writing process and provide feedback on your drafts to help you refine your writing.
Interview preparation: AdmissionSight can provide interview coaching to help you feel confident and prepared for college interviews. Our experts can offer tips on how to present yourself professionally and how to answer common interview questions.
Extracurricular planning: AdmissionSight can help you plan and develop your extracurricular activities to make them more impactful and meaningful. We can suggest activities that align with your interests and goals and provide guidance on demonstrating your leadership and initiative.
Overall, AdmissionSight can provide valuable guidance and support throughout the college admissions process to help you maximize your chances of getting accepted into the college of your choice.
With a high success rate of over 75%, we have built a strong network in the past decade. Book an initial consultation today, free of charge!