Decision Day for College: What You Need to Know Before Making Your Choice
Decision day for college is a momentous occasion that marks the end of a long and sometimes challenging college search and selection journey. It's the day when students must decide which college they will attend, a choice that will shape their future in countless ways.
With so much at stake, it's not surprising that the thought of decision day can be both exciting and nerve-wracking. However, decision day can be an empowering and fulfilling experience with the right approach. In this blog, we'll explore the key factors to consider when making your college decision.
What happens on decision day?
What happens on decision day? Prospective students typically have to make a final decision about which college or university they will attend. This is usually the deadline for prospective students to accept or decline an offer of admission from a college or university.
On this day, students admitted to multiple colleges must choose one to attend, and they typically let the colleges know of their decision by submitting a deposit or reply form. This allows the colleges to know how many spots they still have available in their incoming class and to make offers to students on their waitlist.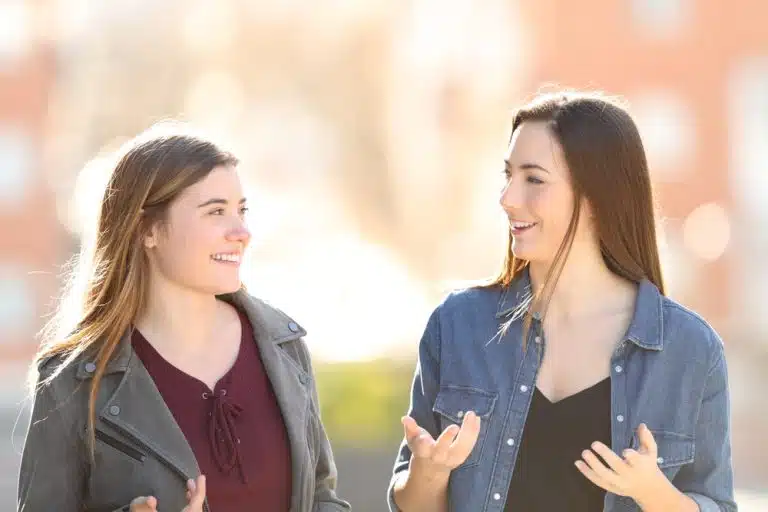 Decision Day is an important milestone in the college admissions process and can be stressful for many students and their families. However, it is also exciting as students take the first step towards their future careers and start a new chapter in their lives.
What time do most college decisions come out?
When do the majority of college decisions become available? There are a few different times during the year when admissions offices of colleges will send out decisions, but decision day for colleges is often between the end of winter and the beginning of spring.
How you submit your college application will determine how quickly you receive a response to your inquiry.
Let's discuss when you should anticipate hearing from the colleges you applied to.
College Selection Based on the Type of Application
When you submit your application to a college, you will (in the vast majority of instances) be given a choice to select early decision, early action, or regular decision.
Early decision allows applicants to submit their materials and receive a response sooner than normal decision applicants. If you are approved, you must attend.
Early action allows candidates to submit their information and receive a decision sooner than normal decision applicants. Even if you are accepted, you are under no obligation to show up, and you are free to take as much time as you need to think about your choices.
Regular decision allows students to submit their application during January and February to receive a response by the middle of spring.
Many educational institutions also practice "rolling admission," which indicates that they analyze applications as submitted rather than beginning the review process before a predetermined cutoff date. In this scenario, the time it takes to receive a verdict can range from a few weeks to several months.
| | |
| --- | --- |
| College Application Type | Admission Decision |
| Early decision | Mid-December |
| Early action | Mid-December to February |
| Regular decision | March to early April |
| Rolling admissions | 4 to 6 weeks after submission |
Can you get accepted after decision day?
Can you get accepted after decision day? You run the risk of not being able to enroll in classes during the subsequent enrollment term if you miss the deadline for the decision day for college.
You could potentially be required to start the application procedure from the very beginning again. These repercussions will likely cause a delay at the beginning of your collegiate experience.
If the delay was due to an emergency or another compelling reason, the school might grant an extension at its discretion and subject to the availability of enrollment spots.
If something unanticipated happens, it's not a bad idea to have a backup plan ready in case you miss the deadline for submitting your college application. You might, for instance, choose to attend a community college or take a gap year while you wait for the next enrollment season.
Things to do while waiting for college acceptance letters
Now that you have a better sense of what to anticipate regarding application timeframes and acceptance letters from universities, let's look at what you should concentrate on while you wait to hear back from them.
Maintaining your grades
You must keep your attention on the task at hand as you near the close of your senior year. Your grades for the second semester are important, even though they may not always feel that way. If you cannot keep up with your academic obligations, the college may withdraw its admission offer.
If you are postponed or put on a waitlist, your grades' impact on the admissions decision will grow. Continue to hone your time management skills and cultivate good study habits to give yourself the best chance of staving off "senioritis."
Studying for upcoming AP exams
Even if it is true that you are no longer required to worry about studying for the SAT or ACT, you may still have major tests coming up. While waiting for the decision day for college, you may use the time to study for your AP exams.
Put forth a lot of effort to improve your chances of getting a high score, which will enhance your chances of getting some college credit. It is essential to remember that college credits are expensive; hence, the more you have when you begin college, the better off you will be.
Applying for FAFSA
Complete the Free Application for Federal Student Aid (FAFSA) if you want to be considered for financial aid to attend college. The FAFSA application can be accessed beginning every year on October 1st.
However, the sooner you can fill out the FAFSA, the better it will be for you. Individual universities have their own priority deadlines. If you submit your application early, you will increase your chances of being awarded the maximum amount of financial aid, scholarships, and grants that are available to you.
Applying for scholarships
Once you have learned how to write an essay for a scholarship, you will be in a good position to apply for as many scholarships that are pertinent to you as you can. After all, going to college is a significant financial investment, and there is no such thing as submitting an excessive number of scholarship applications.
Suppose you're feeling overwhelmed by the college admission process and need help with making the right choice for your future. In that case, it may be time to consider booking an initial consultation with AdmissionSight.
At AdmissionSight, you can work with a team of experienced college admission consultants dedicated to helping students like you, choose the right college.
So why wait? Book your initial consultation with us today and start your journey toward the right college with confidence.