Destination Imagination: Everything You Need to Know
What Is Destination Imagination?
What is Destination Imagination? Destination Imagination (DI) is a leader in project-based learning that combines STEM (science, technology, engineering, and math) with the arts and social entrepreneurship. The global community is united in the notion that when students are given the freedom to learn and interact without limitations, their confidence soars and the world opens up to them in unexpected ways. The organization facilitates this transition by presenting STEAM (science, technology, engineering, arts, and mathematics)-based problems that stimulate unique answers using the creative process.
The creative process is a step-by-step technique that assists students in better understanding problems, asking better questions, developing solutions, learning from failure, and celebrating their successes.
Through this process, children learn important life and professional skills such as creative thinking, critical thinking, public speaking, and collaborative problem-solving, which make them feel empowered and set them up for future success.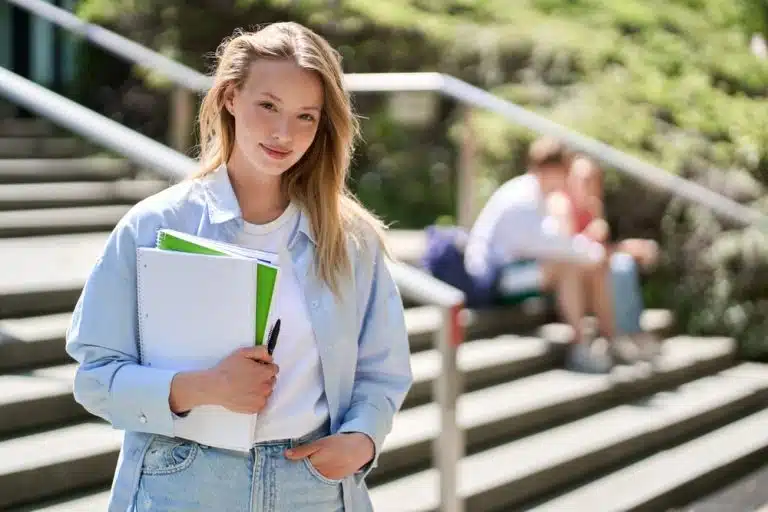 Destination Imagination (DI) was established in 1999. This non-profit organization continues to develop with the help of 38,000 volunteers from all over the world.
DI has influenced over one million people with the goal of inspiring and equipping children with vital 21st-century skills, creative outlets, and the confidence required to thrive in school, career, and life.
Every year, Destination Imagination influences over 150,000 kids in 42 US states, 7 Canadian provinces, 28 countries, and 6 continents.
How Does Destination Imagination Work?
Destination Imagination is a global organization that makes use of the time and talents of individuals all over the world. While it takes pride in its Board of Trustees and the staff at DIHQ, DI also relies on talented volunteers who serve as team managers, tournament directors, challenge writers, and a variety of other jobs that help provide a safe and creative environment for participants.
How does Destination Imagination work? Destination Imagination teams are not like other youth-oriented organizations. Schools, community organizations, and individuals who already have a group of students interested in DI form teams.
Licensed Affiliates market and run the Destination Imagination (DI) program in their region. They recruit and train schools, organizations, teachers, parents, and other adults to lead and assist children's teams as part of the Challenge Experience.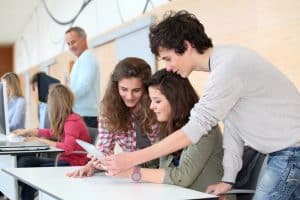 The Affiliate then organizes a licensed tournament for the teams in their region to share their solutions and celebrate the abilities they have acquired throughout the season.
The Programs
The organization understands that there is no such thing as a one-size-fits-all approach to the creative process. It provides a range of project-based educational experiences tailored to the unique needs of kids, schools, and communities.
1. Challenge Experience
The Challenge Experience is the flagship program for kids and students in pre-K, K-12, and university. Teams create answers to project-based STEAM problems, which they subsequently present live at tournaments.
Challenges
The prompts or rules for what a team creates are called Destination Imagination Challenges. The Challenges are open-ended, allowing teams to be creative while still taking full ownership of their solutions. Challenges are intended to educate the creative process, which is at the heart of creativity and a child's ability to bring an idea to life.
DI Challenges are divided into two types: Team Challenges and Instant Challenges.
Team Challenges: Each team chooses one new and intriguing Team Challenge that will demonstrate the solution at the tournament. Team Challenges empower students to uncover their unique talents and abilities, as well as gain new skills. Each year, Team Challenges in the following categories are available: Technical, Scientific, Fine Arts, Improvisational, Engineering, Service Learning, and Early Learning.
Although each Team Challenge has a distinct educational objective, they all have features that make them multidisciplinary and cross-curricular. For example, the Fine Arts Challenge will include a technical element and the Engineering Challenge will incorporate an artistic or storytelling component.
Instant Challenges: Instant Challenges are brief creative and critical-thinking exercises that strengthen teamwork and problem-solving skills such as quick brainstorming and action. Instant Challenges might be task-based, performance-based, or a mix of the two. Throughout the year, all teams practice Instant Challenges and are granted one at the tournament.
Tournaments
Teams compete in DI tournaments by presenting their ideas to a Team Challenge and completing an Instant Challenge to receive comments and a score. The event allows all team members to compete in both the Team Challenge and the Instant Challenge.
The results from each Team's Team Challenge and Instant Challenge are combined and compared to others solving the same Challenge at their level. The top teams in each Affiliate are invited to the next competition in their Affiliate or to DI's Global Finals.
Between August and January, teams form and begin meeting. They usually devote 2-6 months to designing Team Challenge answers and performing Instant Challenges.
Each season corresponds to the academic calendar of the Northern Hemisphere. Most local tournaments take held between the months of February and April. Teams that qualify for the Global Finals may have their season extended until May of each year.
2. Early Learning
Engaging young students in STEM is simpler than you may believe. Destination Imagination provides two programs for children in preschool through second grade that teach basic STEM ideas and are based on curiosity, inquiry, and play.
The CHALLENGE Experience: The Early Learning Team Challenges are intended to teach the creative process. DI offers one new and exciting Challenge each season to motivate students to explore, discover, and learn new abilities.
STEM and Literacy Curriculum: The STEM & Literacy Curriculum for Early Learners (Pathways) is designed to give 3- to 6-year-olds a head start in literacy and STEM topics while also stimulating their interest in the arts. The curriculum is divided into 18 chapters, each with engaging activities inside the classroom and at home.
3. Digital Open
The Digital Open is a virtual challenge developed for teams who desire or require a flexible learning experience, whether in person, online, or hybrid. Every year, DI devises a new challenge that requires the use of a digital solution. In this one-of-a-kind global competition, solutions are rated and teams are evaluated.
The Challenge will be delivered to registered teams on September 15. They will then have just under seven weeks to innovate their way to an original digital video solution.
All answers submitted by teams will be scored and ranked. The winners were unveiled during an epic Awards Ceremony last December 2022. Teams can view one another's work via Digital Open Virtual Showcase.
It is available to students from all over the world, and team members do not need to be in the same area. You can gather your buddies, wherever they may be, and prepare to create digital magic in the Digital Open.
Students can participate in both the Digital Open and the conventional, in-person Challenge Experience. Teams participating at the Elementary, Middle, Secondary, and University levels are eligible for the Digital Open.
Teams can be made up of 2-7 people, just like in the in-person Challenge Experience. You can check the Help Center for more information on the age and grade requirements for each level of competition.
4. The ImagineXperience
The imagineXperience program is intended to motivate groups of K-12 kids to interact, invent, and learn new STEM skills in a non-competitive setting.
It provides students from underserved communities with a project-based learning challenge and tools to help them reinforce social-emotional learning (SEL) competencies: social awareness, relationship skills, self-confidence, and responsible decision-making. At the same time, students also learn about cutting-edge topics like Artificial Intelligence and explore the world of creative storytelling.
It is a virtual STEM curriculum that allows students to join from anywhere in the world.
Equity is essential to the success of STEM literacy, and we all have a duty to guarantee that all children, especially underserved pupils, have access to high-quality STEM education. As a result, Destination Imagination collaborated with Lumen Technologies to develop the imagineXperience program.
In 2021, teams from the United States, Canada, Nigeria, Pakistan, South Africa, Botswana, and Zanzibar participated in the trial program. Participants reported increased confidence in areas such as public speaking, teamwork, computer science, robotics, and others.
5. Envision
Envision is a four-day collaborative STEAM camp for students in grades six through twelve. Students will learn how to assemble and program a robot using Pitsco's TETRIX Prime robotics kit before working in groups to solve a one-of-a-kind (and top-secret) challenge that combines robotics and creative expression.
Students will practice future-ready skills and work with expert mentors from the robotics and theatre arts industries as they collaborate to tackle the challenge. The kits contain servos, controls, connectors, gears, and other components that teams will take home after the event.
Is Destination Imagination Free?
Is Destination Imagination free? Joining Destination Imagination will require you to join teams and tournaments. For planning purposes, the following are the initial costs that most new teams can expect:
1. By Team Number Purchase
The Team Number is a code that is specific to your team and allows you to register for the competition. Purchasing a Team Number grants you access to the Challenge Materials, Rules of the Road, Instant Challenge practice, and Team Manager training.
A Team Number charges $110 USD. Pricing varies depending on your local economy in different parts of the world.
2. Background Check Purchase
Before they can begin working with their team, all the Team Managers must pass a background check. The Sterling Background Check costs $25. Visit the Background Check page to learn about different ways to get or share a background check.
3. Affiliate Fees
Additional Affiliate or Tournament fees may apply depending on your area. Learn more by visiting the Find DI Near Me page to contact an Affiliate or Regional Director near you.
Additional costs that a team should consider vary widely, but may include:
Supplies for the Team Challenge's solution: To document their spending, teams must submit an Expense Report. Each Team Challenge has its own budget, and the team must stay within the spending constraints of their Challenge. Budgets for Team Challenges range from $50 to $200 USD.
Materials for practicing Instant Challenges: Not all Instant Challenges require resources and those that do frequently rely on recyclables or classroom supplies such as pencils, mailing labels, or paper.
Travel costs to get to your local tournament: This will differ depending on where you live. Learn more about your local tournament by visiting the Find DI Near Me page.
If your team makes it to the Global Finals competition in May, you will need to budget for the registration cost, travel, and lodging. The Global Finals entry cost is $5,500 per team. Non-US teams will receive a $500 rebate to assist with visa application costs.
Why Is Destination Imagination Important?
Students who participate in Destination Imagination strengthen their creative and critical thinking skills, learn how to create and manage a project, and obtain the skills necessary to excel in school and beyond. Students discover the creative process by completing a Destination Imagination task, which will help them face the demands and difficulties of the future.
Every year, seven new challenges are developed to motivate kids to be curious, innovative, and brave. They are not only engaging, enjoyable, and inclusive, but they also encourage children to have fun, take risks, collaborate with others, and develop their personal strengths.
Each child finds his or her place on the team and is able to discover and demonstrate unique traits and talents in ways they could never have imagined.
Now, why is Destination Imagination important? DI will bring the following to your classroom or community-based team:
The Education Experiences at Destination Imagination teaches children how to work in groups before or after school to solve enjoyable, hands-on academic challenges and help them improve their self-confidence, communication, and problem-solving skills.
The members create deep relationships with their teammates and frequently form lifelong friendships.
DI participants learn to focus and think creatively and critically.
The program is aligned with the new BC Curriculum.
Students learn how to self-assess and improve their awareness of their strengths and weaknesses.
Children learn to enjoy learning, and many continue with the curriculum throughout their education.
Moreover, social-emotional learning (SEL) has received a lot of media attention recently, particularly as school districts consider how and when to open for in-person learning. the students' futures require social-emotional skills.
Consider how a child will feel if they can express how they work on a team, how they work to get along with people, and how they work to set and fulfill their goals in their first job interview. Beginning in kindergarten, kids can study and practice workforce skills through the Destination Imagination Challenge Experience.
Is Destination Imagination the Same as Odyssey of the Mind?
Is Destination Imagination the same as Odyssey of the Mind? Popular programs that encourage kids' creativity and problem-solving skills are Odyssey of the Mind and Destination Imagination. Each program provides students with a variety of activities and challenges, as well as numerous similarities.
When deciding which program is ideal for your child, you must examine several differences.
Odyssey of the Mind
Odyssey of the Mind is a creative problem-solving program that has been around since 1978. It is intended for pupils from kindergarten to college. It teaches collaboration, problem-solving, critical thinking, and teamwork through numerous exercises and challenges.
Destination Imagination
This creative problem-solving program started in 1982. It is intended for kids in kindergarten through college and focuses on developing creativity, teamwork, and problem-solving abilities through a variety of challenges and activities.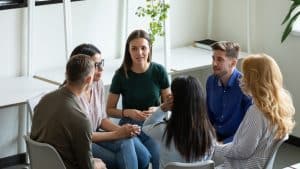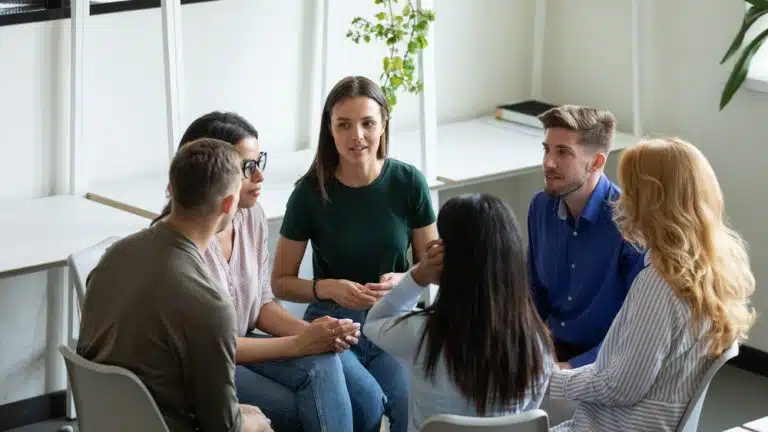 Which is superior, Odyssey of the Mind or Destination Imagination? It boils down to personal preference as well as your child's and school's needs.
Here's a quick rundown of the main differences between these applications to help you decide:
| | | |
| --- | --- | --- |
| Features | Odyssey of the Mind | Destination Imagination |
| Teamwork | Focuses on teamwork | Focuses on teamwork |
| Creative problem-solving | Emphasizes creative problem-solving | Emphasizes creative problem-solving |
| Variety of challenges | Provides a variety of challenges | Provides a variety of challenges |
| Cost | High-priced | High-priced |
| Time commitment | Requires significant time commitment | Requires significant time commitment |
| Competitiveness | Quite stressful for some students | Quite stressful for some students |
Both Odyssey of the Mind and Destination Imagination has their own set of benefits and drawbacks. If you are unsure about which program is ideal for you or your child, you can speak with an educator or specialist. These experts can examine your requirements and offer the best program for you or your institution.
Odyssey of the Mind and Destination Imagination are both excellent programs that teach pupils vital qualities such as problem-solving, teamwork, creativity, and teamwork. Consider your goals, finances, and time limits when looking for the best program for you or your child.
Obstacles and difficulties are common occurrences at school, in the workplace, and even at home.
Overcoming these challenges is not always simple. Creative problem-solving assists in solving these unanticipated obstacles and finding answers to unconventional difficulties. Destination Imagination programs help develop a set of skills to help children and adults in solving problems in their daily life.
Your chances of getting into college can frequently be improved by participating in meaningful extracurricular activities while you are still in high school. These activities can demonstrate to college admissions officers that you have commitment, time management skills, and leadership abilities. Joining organizations like Destination Imagination can boost your chance, most especially if you have participated in or won tournaments.
If you need further assistance regarding the best extracurricular activities for college applications, you may read AdmissionSight's blog or better consult our college admissions experts. AdmissionSight offers a variety of programs that can help you with the different components of your application. Book an initial consultation now.